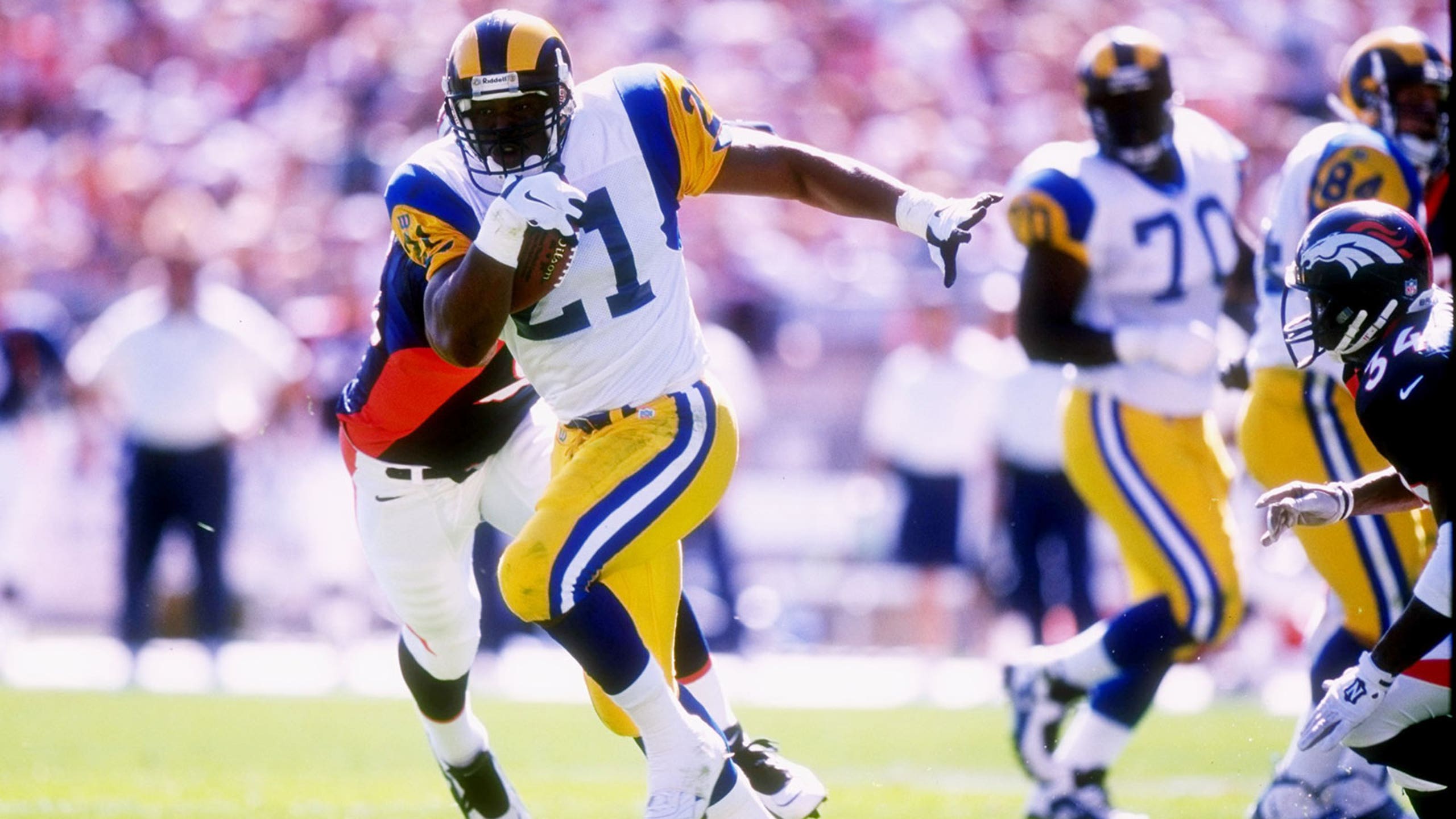 Lawrence Phillips' first NFL coach: You could never get comfortable with him
BY Sam Gardner • January 13, 2016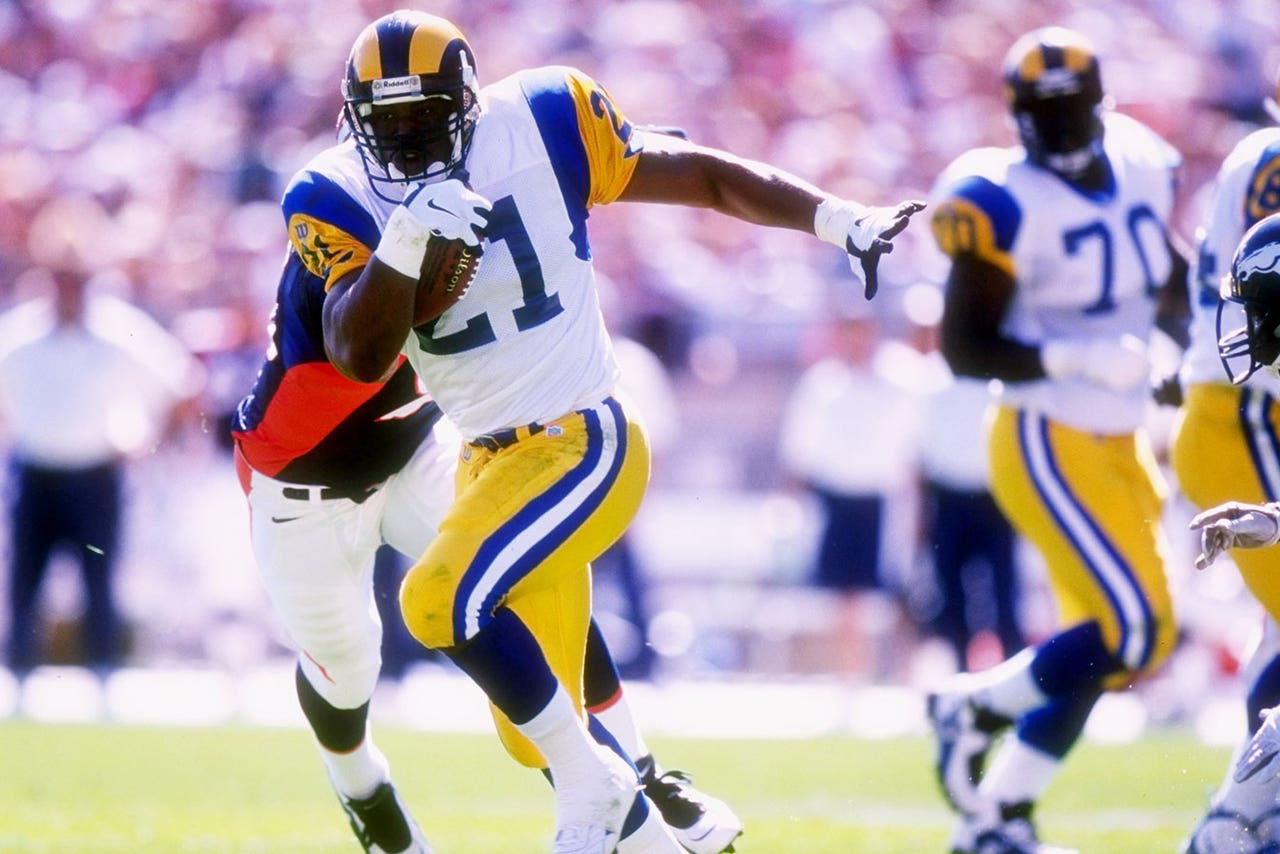 Early Wednesday morning, former NFL running back Lawrence Phillips' troubled existence reached a tragic end, as prison guards at Kern Valley State Prison in Delano, California, found the former Nebraska star unresponsive in his cell. Phillips, already incarcerated on two previous convictions, was awaiting trial for an alleged murder and was later pronounced dead of an apparent suicide.
On Wednesday afternoon, Phillips' first NFL coach reflected on the temperamental first-round pick's life.
"You could never really get to feel comfortable with him or have him feel comfortable with anybody," former St. Louis Rams coach Rich Brooks told FOX Sports. "He was kind of out there, and you couldn't penetrate into his world, into the shell that he had around him. I felt bad for him from the get-go, because he just didn't want to trust anybody.
"He just had no firm belief that anybody that said they wanted to help him really wanted to help."
Though Brooks only coached Phillips for one season, his experience with Phillips dated back to Brooks' days as the head coach at Oregon, where Brooks tried to recruit Phillips to play for the Ducks. A native of Little Rock, Arkansas, Phillips grew up mostly in foster homes in Southern California and once bailed on a scheduled meeting with Brooks.
"He was in a halfway house at that time, and unfortunately, he just never showed up," Brooks said. "So obviously he had no intention of coming there."
Phillips went on to win a national championship with the Cornhuskers under coach Tom Osborne and was thought to be a promising pro prospect, despite several off-the-field issues in Lincoln. In fact, Brooks, in his second and final year in St. Louis, was still so enamored with Phillips' physical gifts that the Rams traded future Hall of Famer Jerome Bettis to the Pittsburgh Steelers on draft day, in part to make room for Phillips, whose running style better fit Brooks' offensive scheme.
The move turned out to be one of the most lopsided trades in history and at least played a role in Brooks' firing, and Brooks quickly found out that talent alone would not be enough to make Phillips a successful pro.
"He was not a trusting guy," Brooks said. "He was very standoffish and aloof, and I think his upbringing and his early life probably kind of molded that. When we signed him, the administration made it very clear that they were worried about whether he would make it. They didn't give him a big signing bonus, and it was all performance-based."
That said, there were times when Phillips more than earned his keep, and during his first season in St. Louis, Phillips had two 100-yard games and four total touchdowns. But he also had nine games where he averaged fewer than 3 yards per carry.
The following year, Phillips ran for 125 yards and three touchdowns in his first game under new coach Dick Vermeil, who once called Phillips the best running back he'd ever had. However, the Rams released Phillips before the end of the 1997 season, even though Phillips, an extreme liability as a blocker, had scored in four consecutive games at the time.
"When he wanted to play, he was outstanding," Brooks said. "All you have to do is look back at the national championship game that he played at Nebraska and see the size and the explosion. He flashed that with the Rams, but at other times he was kind of moody and didn't always show up as the same guy every day. But when he did show up and he was on, he was phenomenal."
Phillips then appeared in two games with the Miami Dolphins at the end of the 1997 season. He also made a brief comeback with the San Francisco 49ers in 1999 after a highly successful season in NFL Europe, but never played in the NFL again. He later had stints in the Arena Football League and CFL but was out of football altogether by 2003, and it was at that point that Phillips' life truly took a turn for the worse.
In 2005, Phillips, already wanted in a pair of domestic violence incidents, was arrested after allegedly driving a car into a group of teenagers. He was later convicted of assault with a deadly weapon and was sentenced to 10 years in prison. In 2009, while still incarcerated, Phillips had 25 years added to his sentence when he was convicted in one of the domestic abuse cases.
Then in September 2015, Phillips was charged with first-degree murder following the death of Damion Soward, his cellmate at Kern Valley. At a preliminary hearing Tuesday, a judge ruled there was "sufficient cause to believe" Phillips had committed the murder -- Soward died of strangulation -- and by the next morning, Phillips had apparently ended his own life.
"It's really sad, because he had a world of talent, but he just had a troubled life from the get-go," Brooks said. "It was like he couldn't exorcise his own demons. He had a great opportunity to change his life coming out of college and playing for the Rams, but he just went into an even further downward spiral."
You can follow Sam Gardner on Twitter or email him at samgardnerfox@gmail.com.
---
---