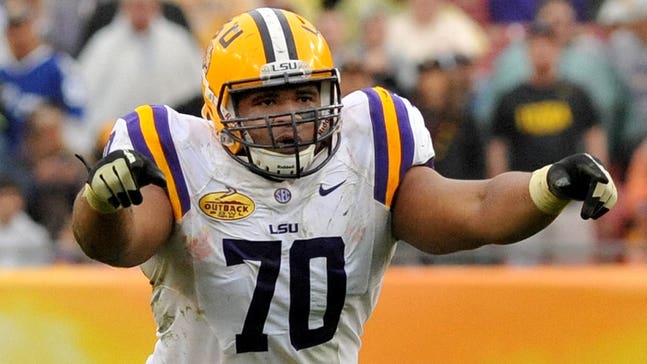 La'el Collins still not a suspect after meeting with police
Published
May. 4, 2015 4:11 p.m. EDT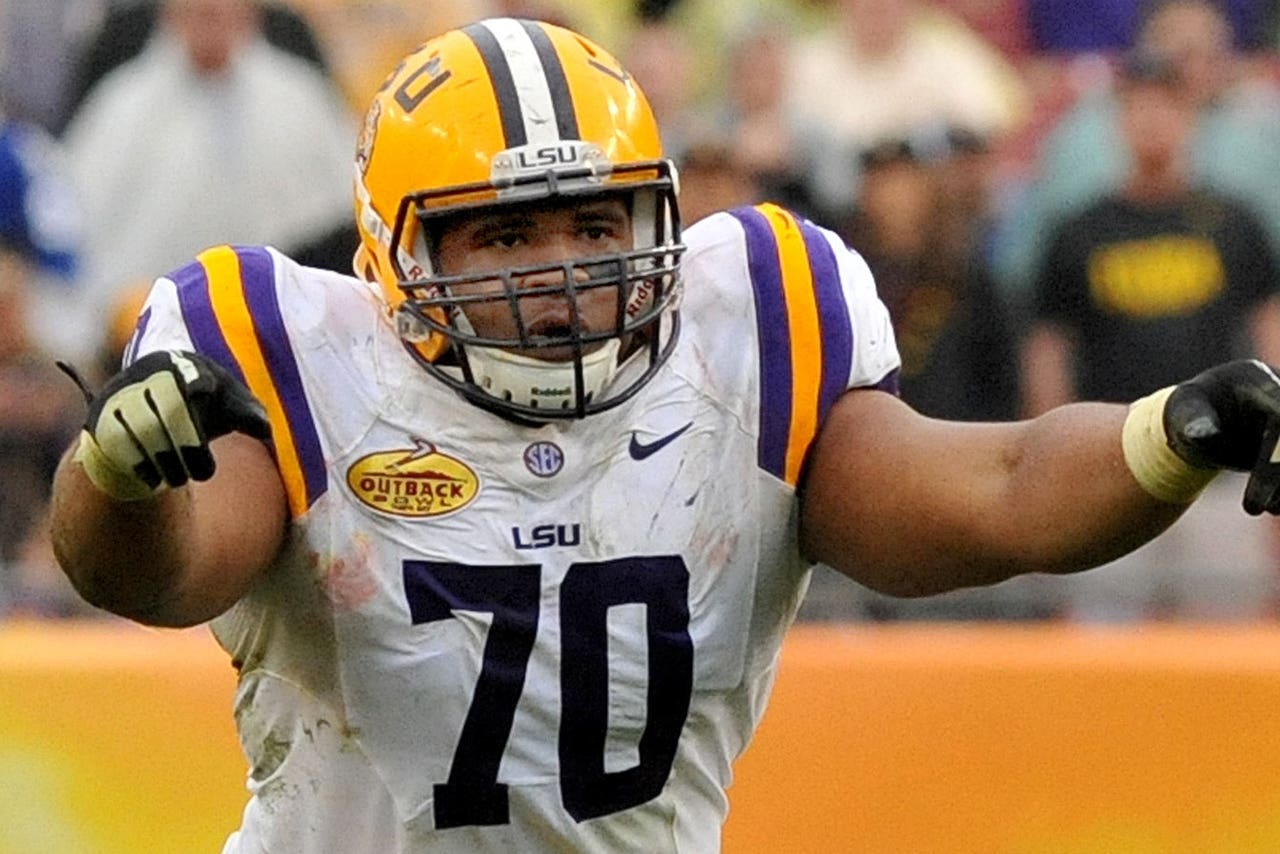 Former LSU offensive tackle La'el Collins met with Baton Rouge investigators on Monday as part of an investigation into the shooting death of a 29-year-old pregnant woman who was Collins' former girlfriend.
Collins, 21, cooperated fully and is still not considered a suspect in the death of his ex-girlfriend Brittney Mills, the Baton Rouge Police Department said in an email to NOLA.com's Jerit Roser.
Mills was shot to death on April 29, reportedly when she opened the front door of her apartment. She was eight months pregnant, and her unborn child, after initially surviving the shooting, died Friday. Both deaths have ruled homicides.
Collins, who was accompanied to the hour-long meeting by his attorney, declined to comment about specifics of the case.
"It went fine; we answered all their questions," Jim Boren said, via NOLA.com's Jim Kleinpeter. "La'el is not going to make any comments. I'm not going to have any comments. The investigation is going to continue. La'el is now going to start making an effort to start getting his football career back on track."
Boren was asked if he believed Collins would be completely cleared by the authorities, his response: "Only the police can answer that question. In my mind, he's been cleared from the very beginning.
"I think he's not a suspect. He answered all the questions they had. Every question, we didn't claim the fifth (amendment). We answered every single question. We gave them all the information they asked for. He's ready to get his life back."
Collins was projected by many to be a top-10 pick in this year's class but went undrafted after reports surfaced police wanted to question him. He tried to pull out of the draft shortly before it started, asking if he could instead enter the supplementary draft in hopes that he would be cleared by then. But the NFL denied that request.
According to multiple reports, including one by NFL.com's Conor Orr, because he went undrafted, Collins is ineligible to re-enter the 2016 draft. Instead, if he chooses to pursue a career in the NFL, Collins will have to sign as an undrafted free agent.
That would mean that while he would take a significant hit in terms of initial salary, along having the chance to sign with any team, Collins would also differentiate from drafted players in that he can renegotiate his deal after only two seasons.
"We're going to review all of our options and do what's best for the young man," said Collins' agent, Deryk Gilmore. "Everything is in play. We're going to consider every option that is best for our client."
The Associated Press contributed to this report.
---
---