National Football League
National Football League
Kicker sees second chances after gondola accident
Published
Aug. 1, 2014 3:42 p.m. ET

NASHVILLE, Tenn. (AP) Maikon Bonani knows all about second chances.
The native of Brazil is back with the Titans for a second year with the kicker job wide open for the taking, and he's the only guy in training camp with any NFL experience if kicking in a preseason game counts.
Bonani (MY-con bo-NAH-nee) believes a theme park accident in July 2009 that cost him a season in college at South Florida gave him this opportunity to win the job of a lifetime.
''I came here last year to get an experience, and now I'm back,'' Bonani said. ''Things seem to be fitting into place. God works in mysterious ways. I just trust him.''
He got caught checking a door lock on a gondola at Busch Gardens, where he was working before his sophomore year in college. He held on just long enough to land on grass and not concrete, but the fall of 35 feet left him with a broken vertebra. His doctor told him he could have been paralyzed or killed by the fall.
That accident extended his college career through 2012. Signed by the Titans in May 2013 to share the kicking duties with veteran Rob Bironas in training camp, Bonani was cut in August only to be signed by the Titans again in January.
Bonani thought he again would be competing with Bironas, who had a year left on his contract and ranked as the fourth-most accurate kicker in NFL history. But the Titans unexpectedly cut Bironas in March. The only kickers in the Titans' training camp are Bonani and undrafted rookie Travis Coons of Washington.
''You're competing against everyone that's active in the NFL,'' Bonani said. ''You're competing against guys on other teams. I believe that when they cut Rob, it was a decision that they made, and I believe by bringing me back they have faith in me, which speaks a lot, and that gives me confidence to do the job.''
Bonani attempted only two field goals last preseason, hitting a 26-yarder and missing from 47. After being released, he worked out for two other teams and kicked twice a week the rest of the season just in case. He also worked part-time as a personal trainer in Florida.
The 5-foot-10 Bonani connected on 75.8 percent (69 of 91) of his field-goal attempts at USF and also handled kickoffs. He was first-team all-Big East as a senior.
Bonani prides himself on having a strong leg, but he says he wasn't quite as accurate last year as he wanted. He said he felt like a deer in the headlights the first couple days of training camp as he sprayed kicks all over the place. By the end of camp, he felt ready for a game.
''I know that I belong in the NFL,'' Bonani said. ''I have the talent. I just have to prove it again. It's about productivity and proving yourself. I'd love to have to have that chance again, and I'm glad I do. I'm really looking forward to kicking in games and in front of the team.''
Bonani and Coons have only kicked a couple times with all their teammates watching so far in camp. Coach Ken Whisenhunt said he's only worried about seeing them kick in preseason games.
''I feel good about us having a kicker that we're going to feel comfortable with when the season starts,'' Whisenhunt said.
---
Online:
AP NFL website: www.pro32.ap.org and www.twitter.com/AP-NFL
---
Follow Teresa M. Walker at www.twitter.com/teresamwalker
---
---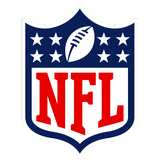 Get more from National Football League
Follow your favorites to get information about games, news and more
---