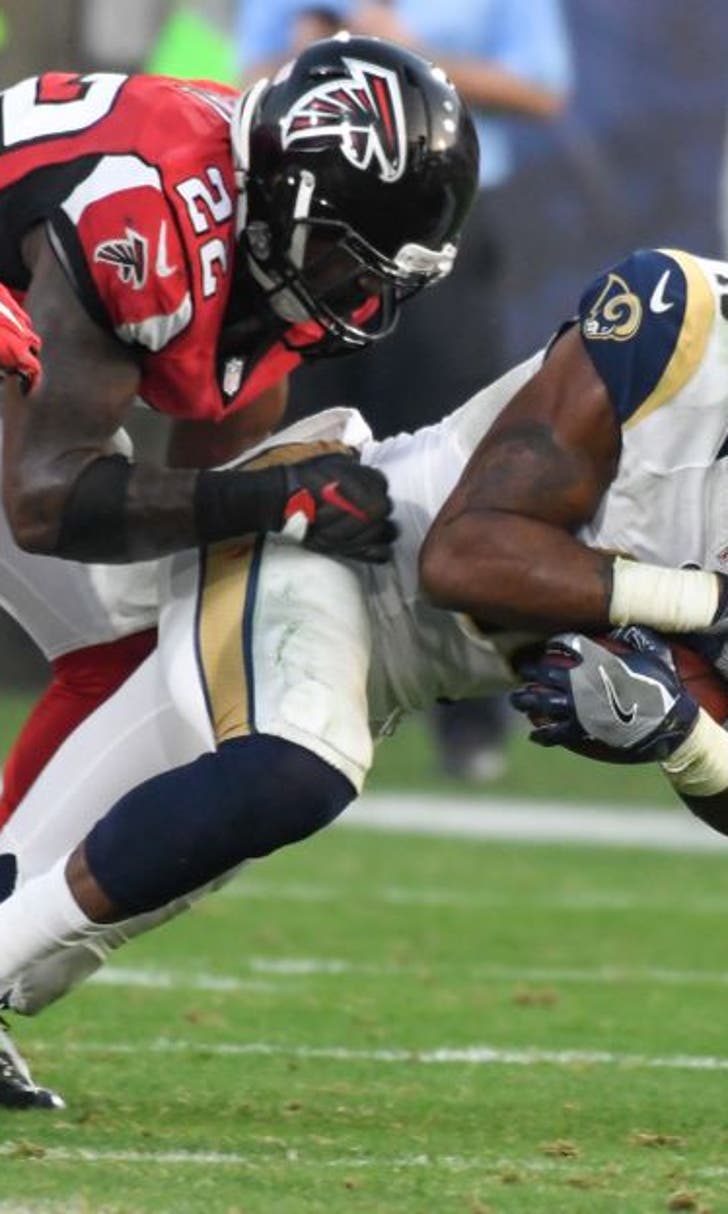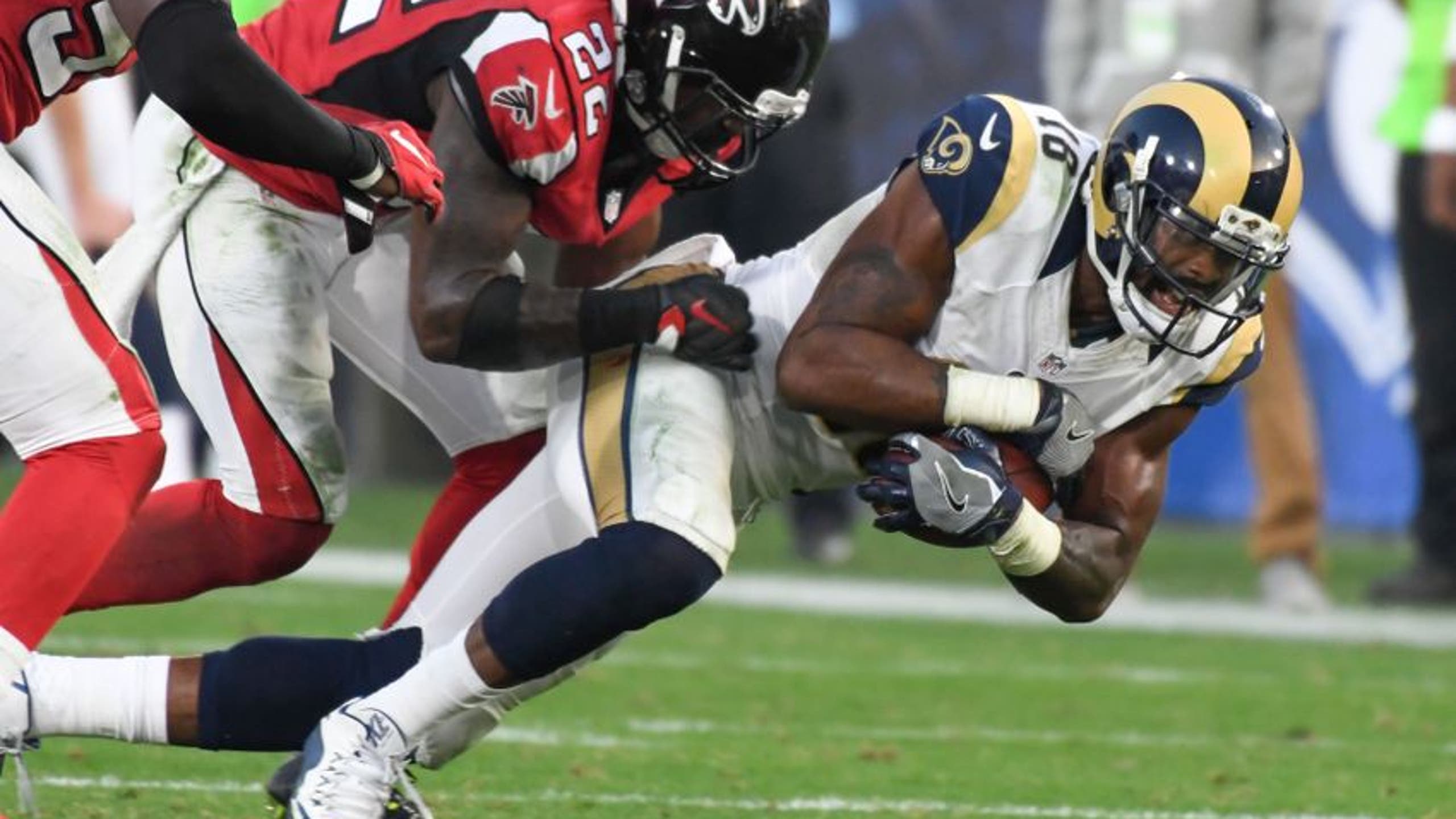 Kenny Britt Could Miss Final Game of 2016 For Los Angeles Rams
BY Fansided and Dan Parzych/FanSided via Ramblin' Fan • December 31, 2016
The Los Angeles Rams could be without Kenny Britt for Sunday's game against the Arizona Cardinals due to a shoulder injury.
For a team that was supposed to show improvement after ranking near the bottom of the league in 2015, this year has been a season to forget when it comes to the offense of the Los Angeles Rams as they head into their regular-season finale averaging just 14.5 points per game. With one more game left against the Arizona Cardinals, there's nothing the Rams would love more than to end the year on a positive note with a win, but it looks like they may have to do so without one of their top offensive players in Kenny Britt.
Unfortunately, the Los Angeles receiver has missed practice all week due to a shoulder injury, which is why it wouldn't come as a surprise to see the team rest Britt for the finale. With only four wins and their first-round pick already going to the Tennessee Titans, the Rams really don't have much to play for on Sunday other than pride, so it's obviously not worth the risk to play Britt.
When it comes to decisions to make in the offseason, bringing Britt back for a fourth year with the organization ranks near the top of the list (along with next head coach) as it's clear the offense is in desperate need of changes. Believe it or not, Britt became the first member of the Rams to break the 1,000-yard receiving mark since Torry Holt during the 2007 season, meaning he doesn't need to show what he can bring to the table.
The last thing the team can afford to due right now is take away one of the lone weapons for Jared Goff heading into 2017, and if he does end up sitting against Arizona, here's to hoping this isn't the last of Britt in a Rams uniform. Otherwise, it's going to end up being another long season in 2017, just like it was this year for Los Angeles fans.
More from Ramblin' Fan
This article originally appeared on
---
---