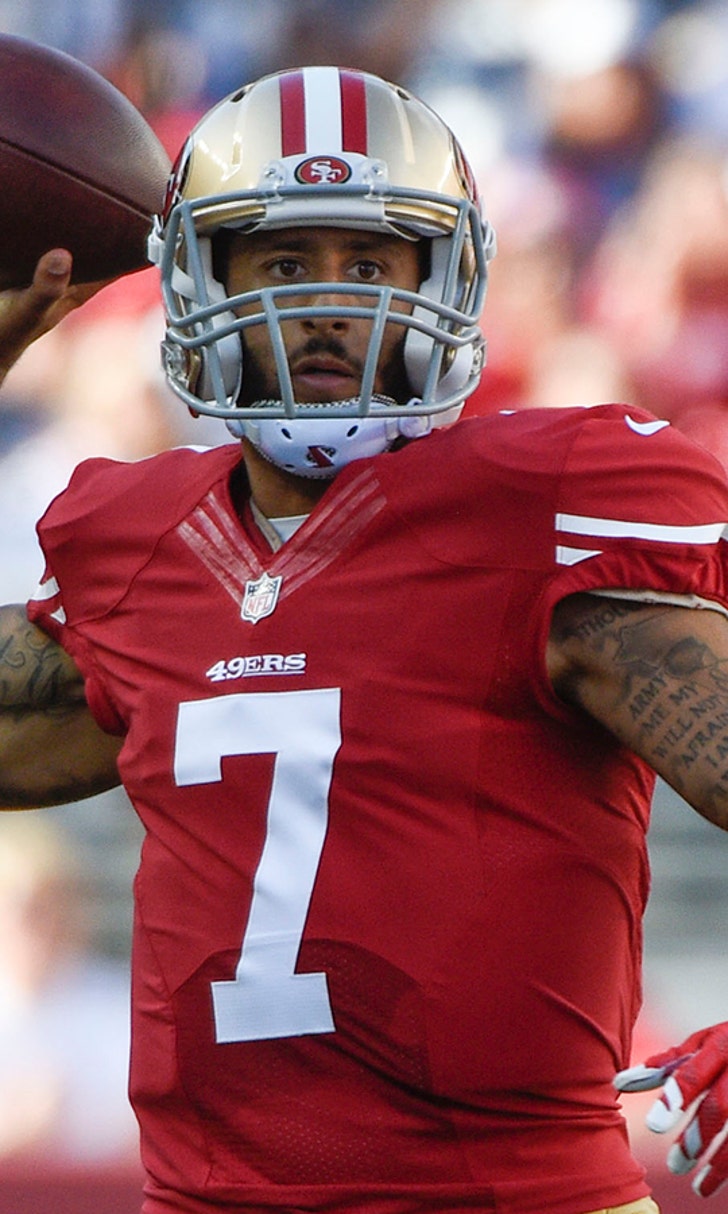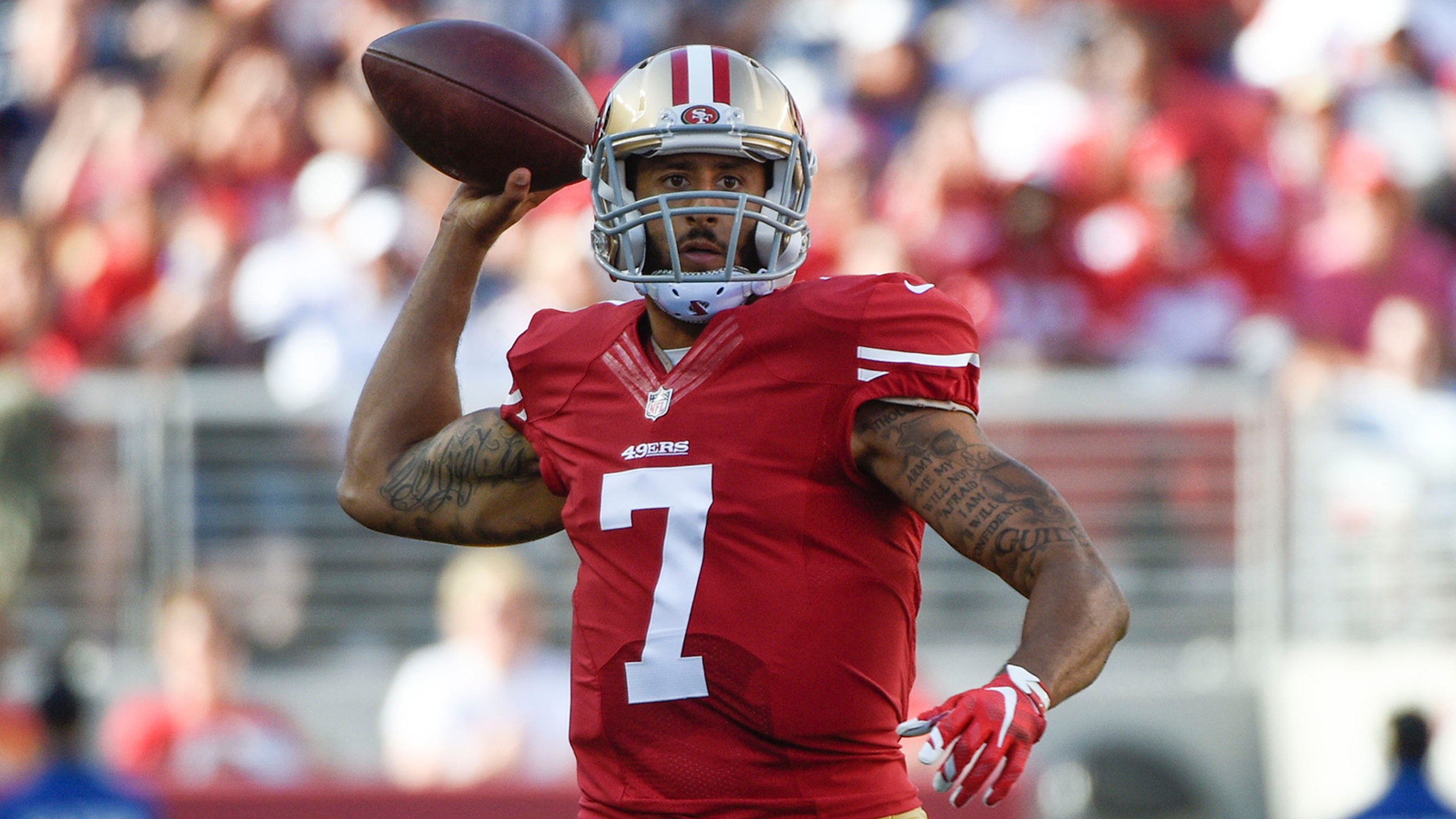 Kaepernick not worried about mechanics: 'I'm not huge on them'
BY foxsports • October 14, 2015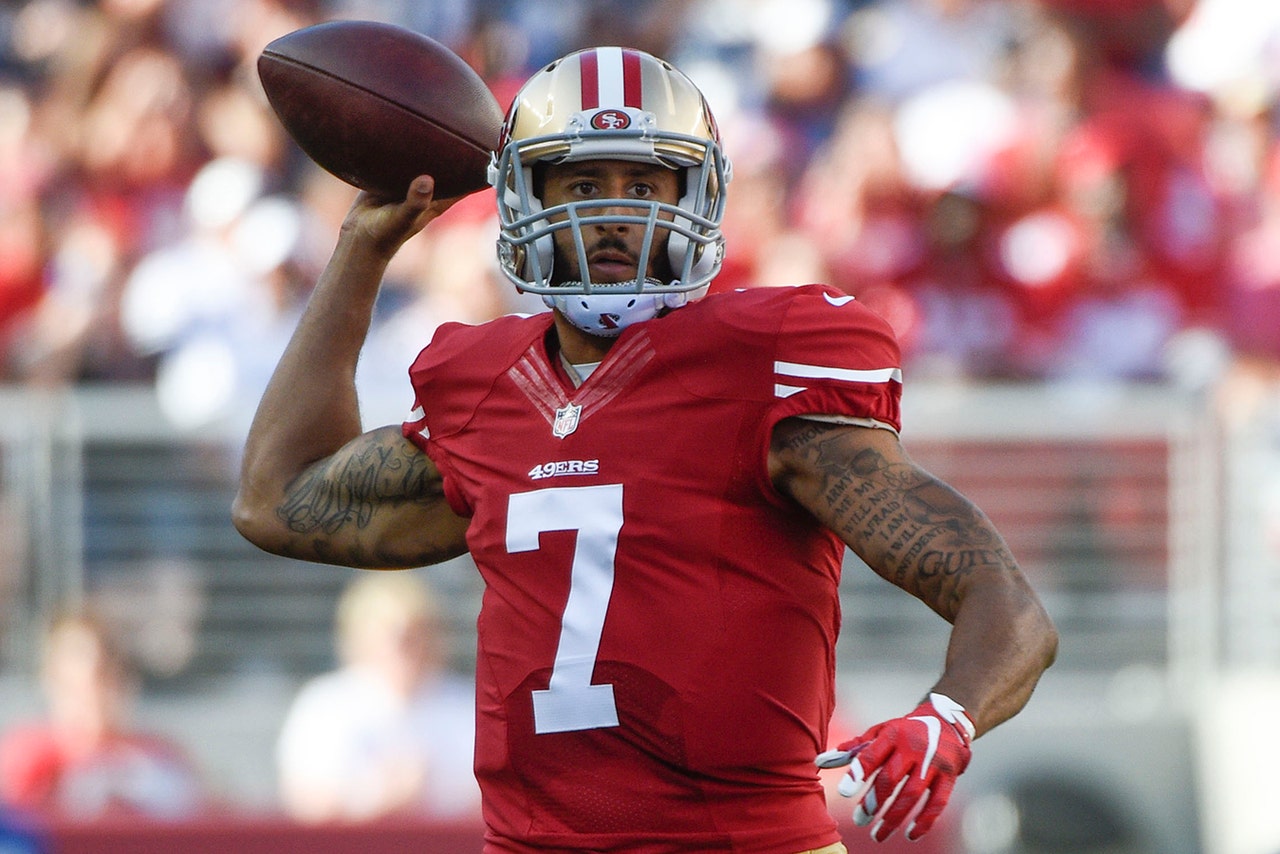 San Francisco 49ers Colin Kaepernick is coming off his best performance of the season and is not interested in hearing from his critics.
Even if one of the dissenting views comes from his former college coach at Nevada, Chris Ault, who in an interview with FoxSports.com pointed out in detail how Kaepernick's throwing motion has been a source of his regression as a quarterback.
#Kaepernick: "Mechanics are — I'm not huge on them. You can look at Rivers throw; you can look at Brady throw. Looks completely different

— Sportsfeedia.com (@sportsfeedia) October 15, 2015
"Once again, mechanics are, I'm not huge on them," Kaepernick told reporters Wednesday. "You can look at Philip Rivers throw, you can look at Tom Brady throw. It looks completely different and they're both great quarterbacks."
Kaepernick is more interested in moving forward and building upon what he termed a "confidence-building" performance for San Francisco's passing attack in Sunday night's last-minute loss at the New York Giants.
"The biggest improvement was just chemistry, being able to let balls go, and trust our receivers," said Kaepernick, who threw for 262 yards and a pair of touchdowns and led three second-half scoring drives of at least 80 yards.
Ault said Kaepernick's throwing issues are affected by a "low elbow" that is a particular hindrance on touch passes, but Kaepernick had a ready response for that critique.
"You have to be able to change your arm angles, especially on underneath throws to go around linemen and to throw into windows," Kaepernick said. "I don't look at film that closely about my mechanics of where my elbow is at."
---
---