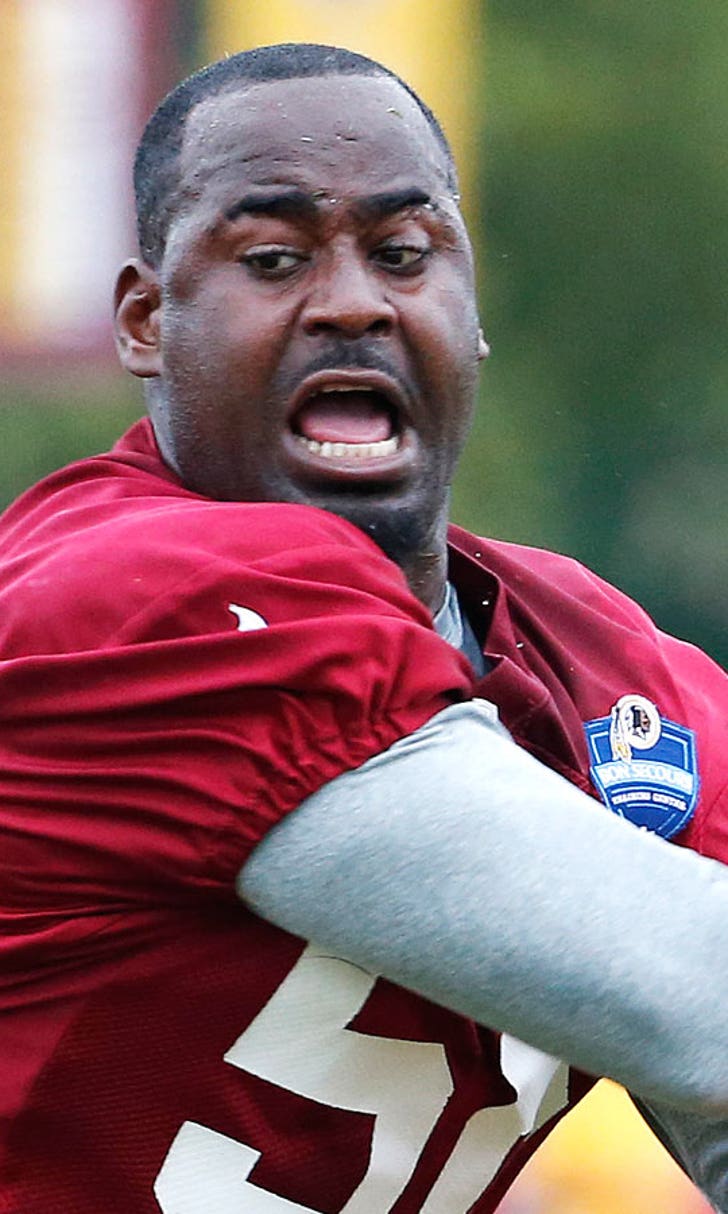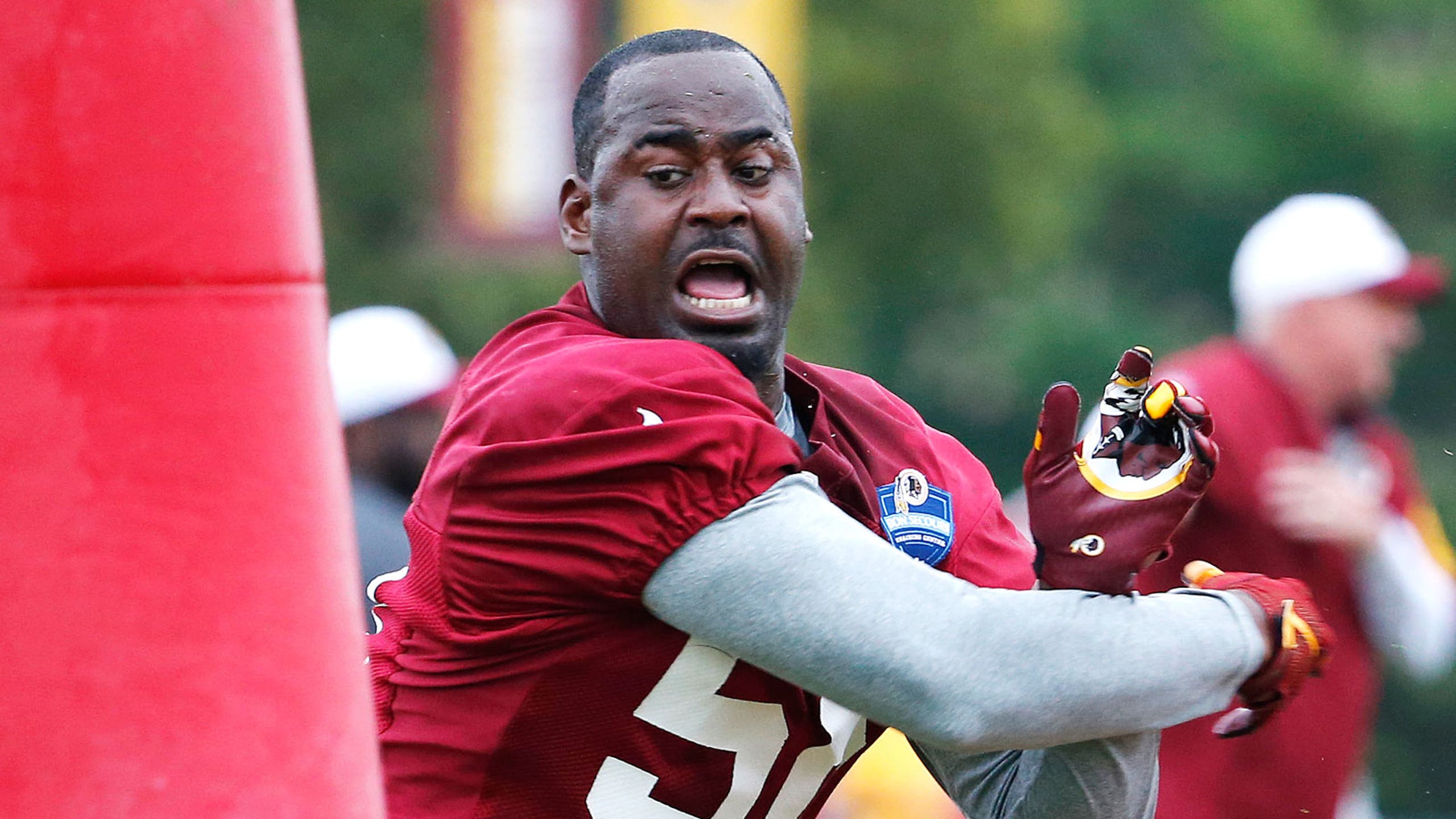 Junior Galette is really, really hoping to stay with Redskins
BY foxsports • January 11, 2016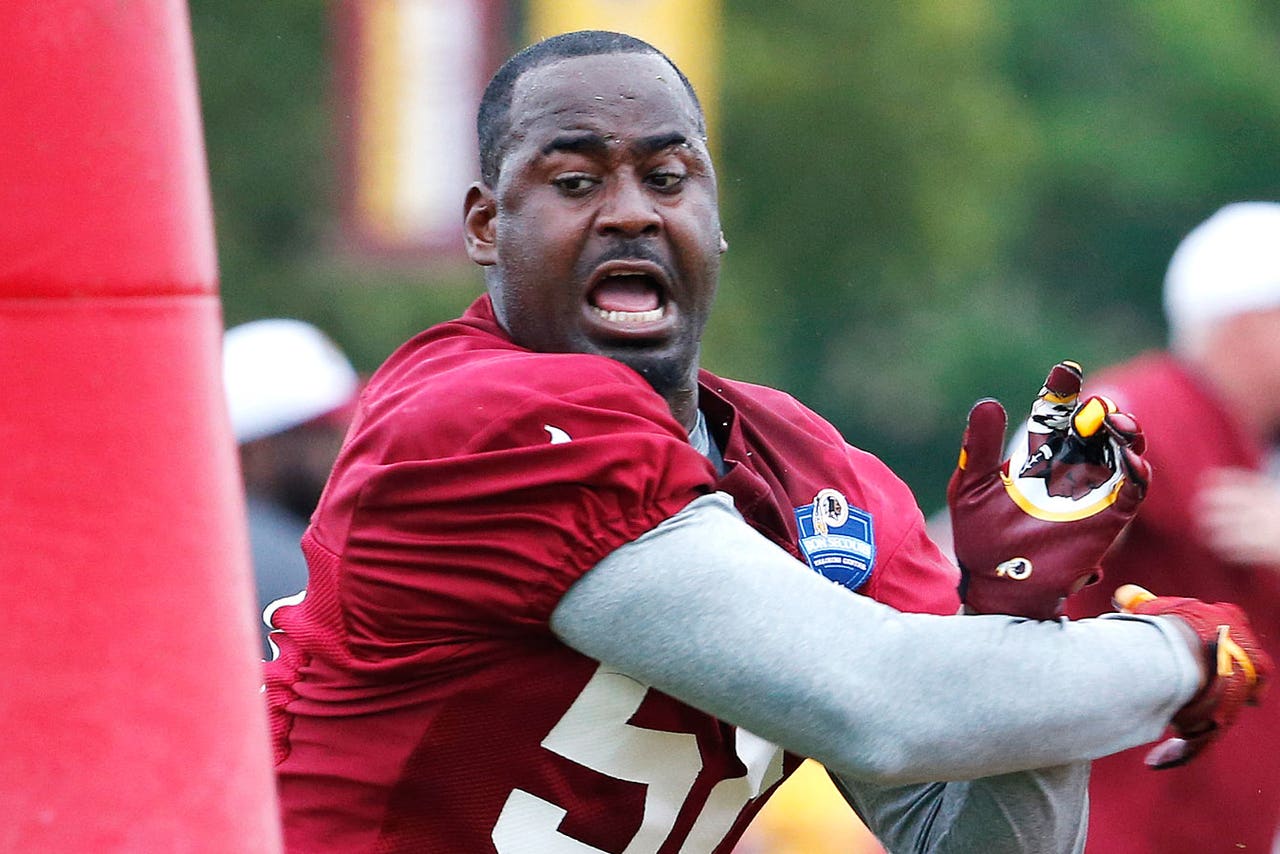 The Washington Redskins could have really used another outside linebacker to pressure the quarterback off of the rush this year.
They had that option in Junior Galette, who signed with the Redskins after he was released by the New Orleans Saints following off-field trouble last January.
But Galette never suited up for Washington this season. He missed the entire year after he tore his Achilles tendon in August and is slated to be a free agent.
According to Mike Jones of the Washington Post, Galette is getting close to returning from that injury, and he hopes to stay with the Redskins for some time.
And Galette is serious about playing for the Redskins. Check out his tattoo, via the Washington Post's Dan Steinberg.
Pretty bold for a guy who hasn't played a single game for Washington yet.
Galette was only one year into his four-year, $41.5 million deal with the Saints before they opted to cut him. But after sitting out an entire year, the Redskins may be better off committing to Galette for a single season. So a long-term deal may not initially make sense from Washington's point of view. Should he perform as well as he was expected to in the 2016, then maybe a long-term deal can be in his plans with the Redskins.
Washington will obviously hope that Galette can return to his true form in 2016. In the 2014 season, Galette finished with 10 sacks. That will accompany a guy like Ryan Kerrigan, who had 9.5 sacks this season, well. Those two could potentially combine for one of the NFL's scariest pass rushes.
Tommy Chalk writes about the NFL and NHL for FOX Sports. You can follow him on Twitter @Tommy_Chalk
---
---