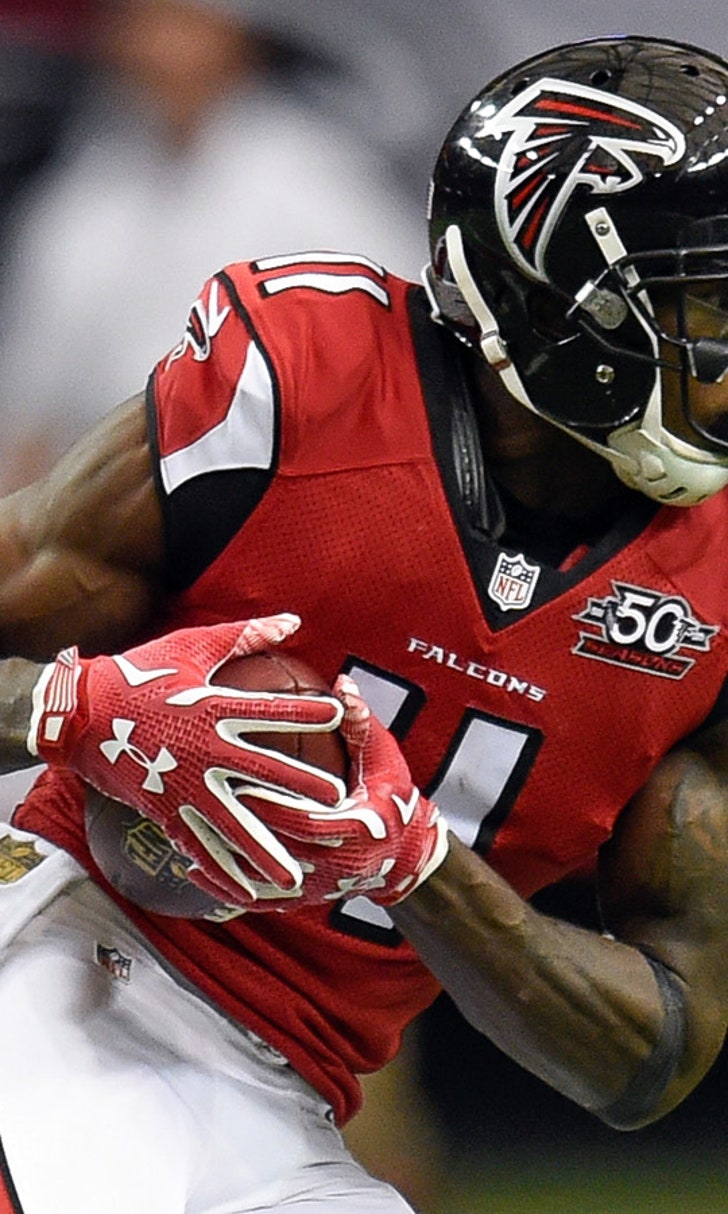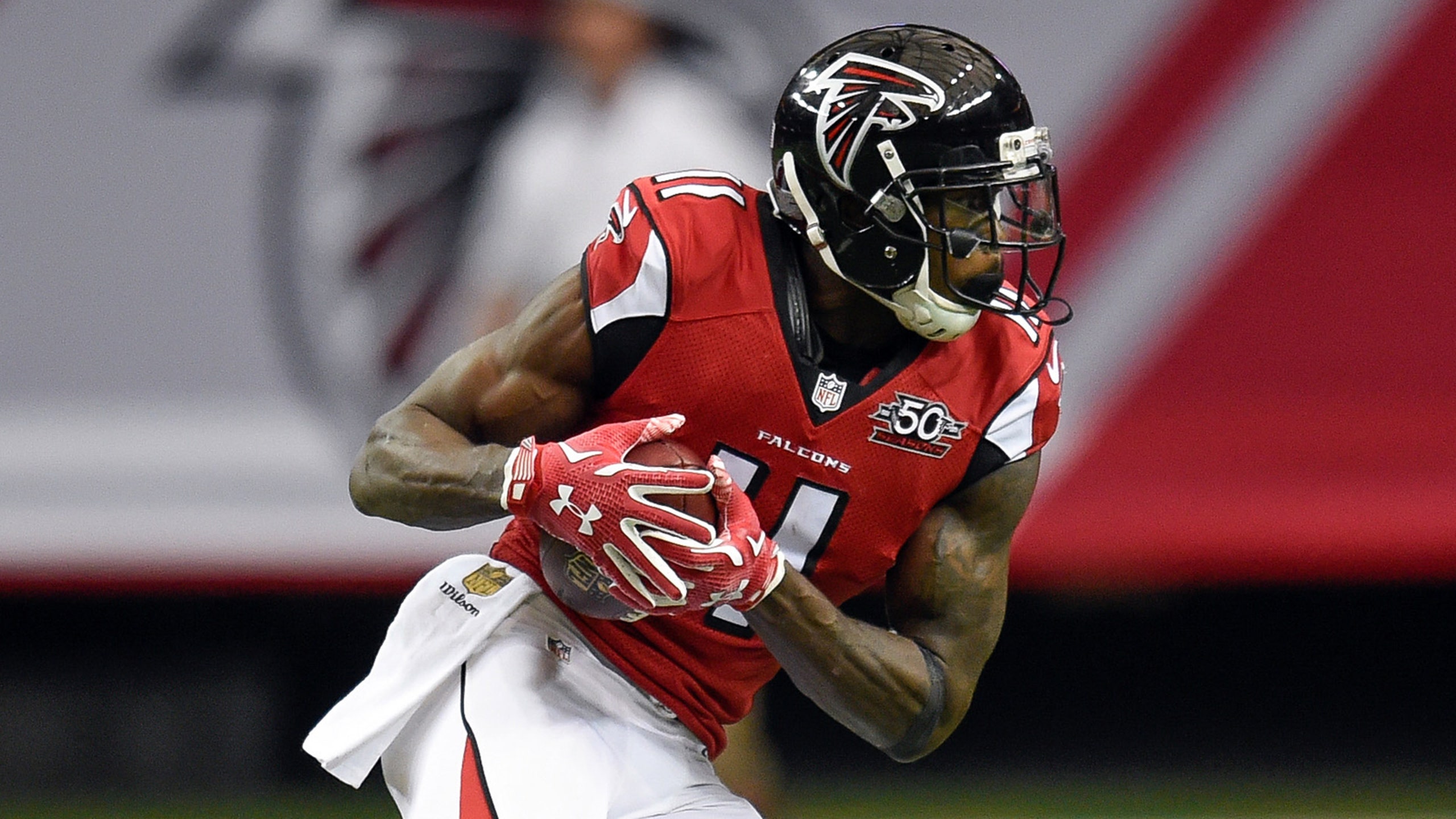 Julio Jones becomes first Falcon to accomplish this feat since 2012
BY foxsports • January 10, 2016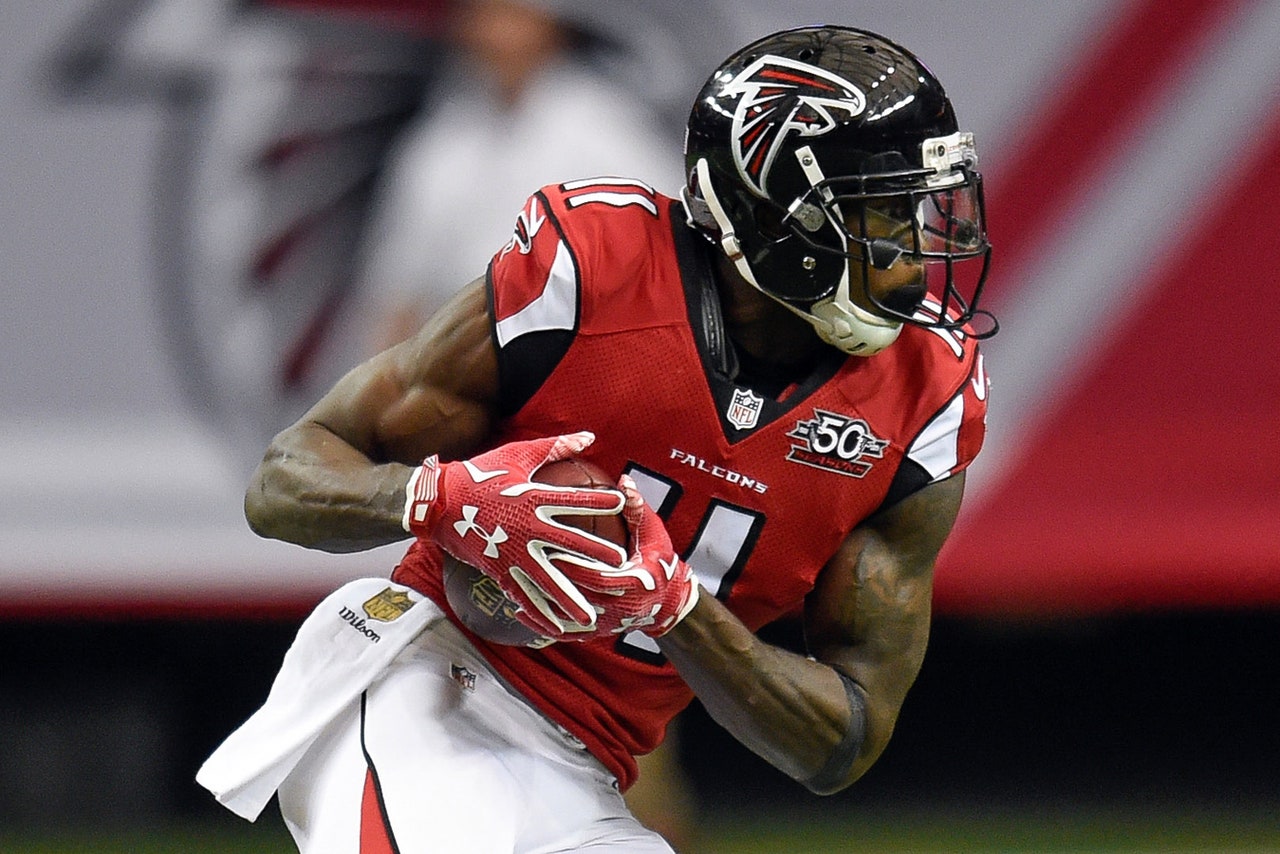 Julio Jones had himself the type of year that many wide receivers can only dream of. After catching 136 passes for 1,871 yards (the second most in history), he was rightfully named to the All-Pro first team.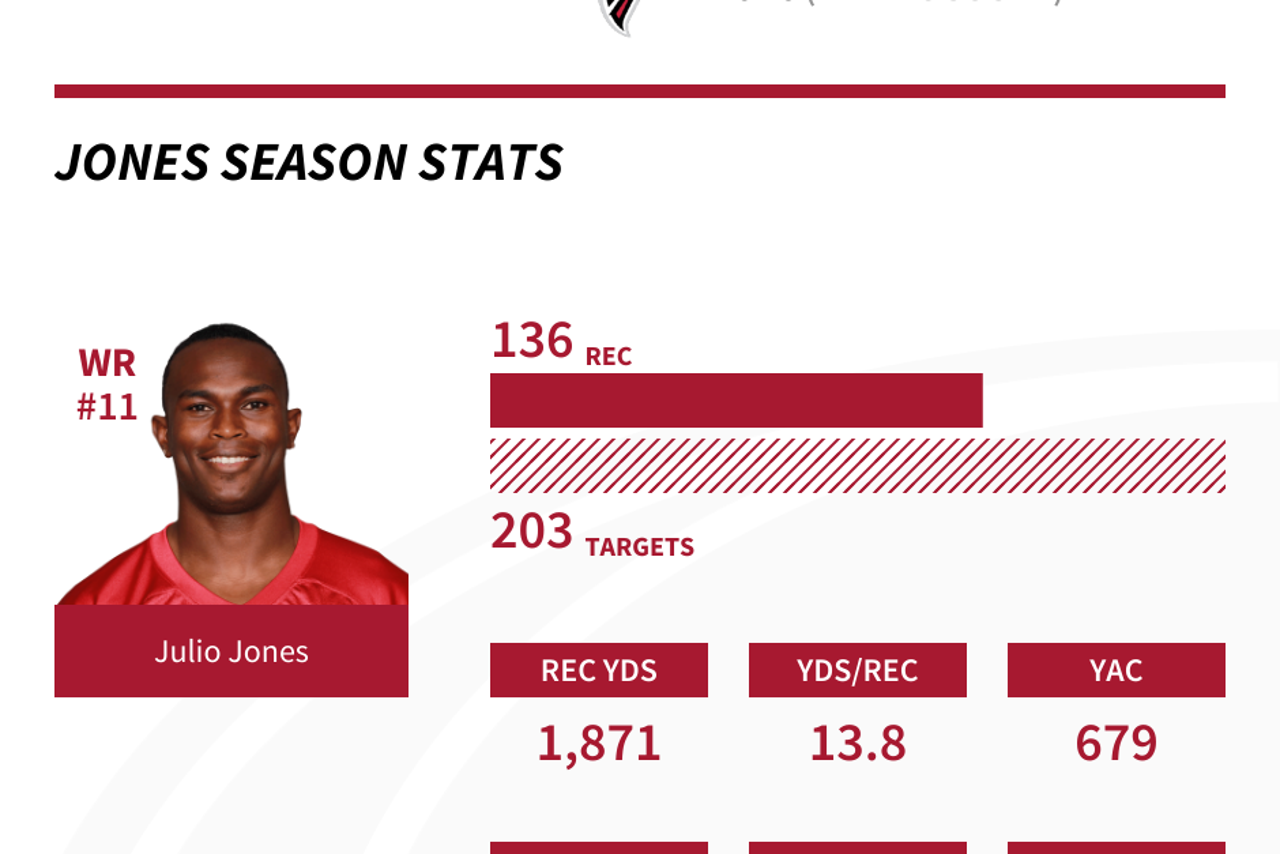 That part isn't surprising, but what is a bit surprising, is that Vaughn McClure of ESPN reports that Jones is the first player from the Atlanta Falcons to make the cut since back in 2012.
McClure points out that the last time a Falcons player made the All-Pro first team was when tight end Tony Gonzalez did it that year. As for the wide receiver position, the last time the Falcons saw a wide out named to the first team was in 2010, when Roddy White did it.
The good news, is that the rest of the Falcons got a bit of love this year, as both Devonta Freeman and Patrick DiMarco were named All-Pro second team. The Falcons obviously have plenty of offensive firepower, but it'll be interesting to see if they can utilize these weapons to get back into the playoffs in 2016.
Jeff Smith writes about the NFL for FOX Sports. You can find him on Twitter @JSM8ith.
---
---