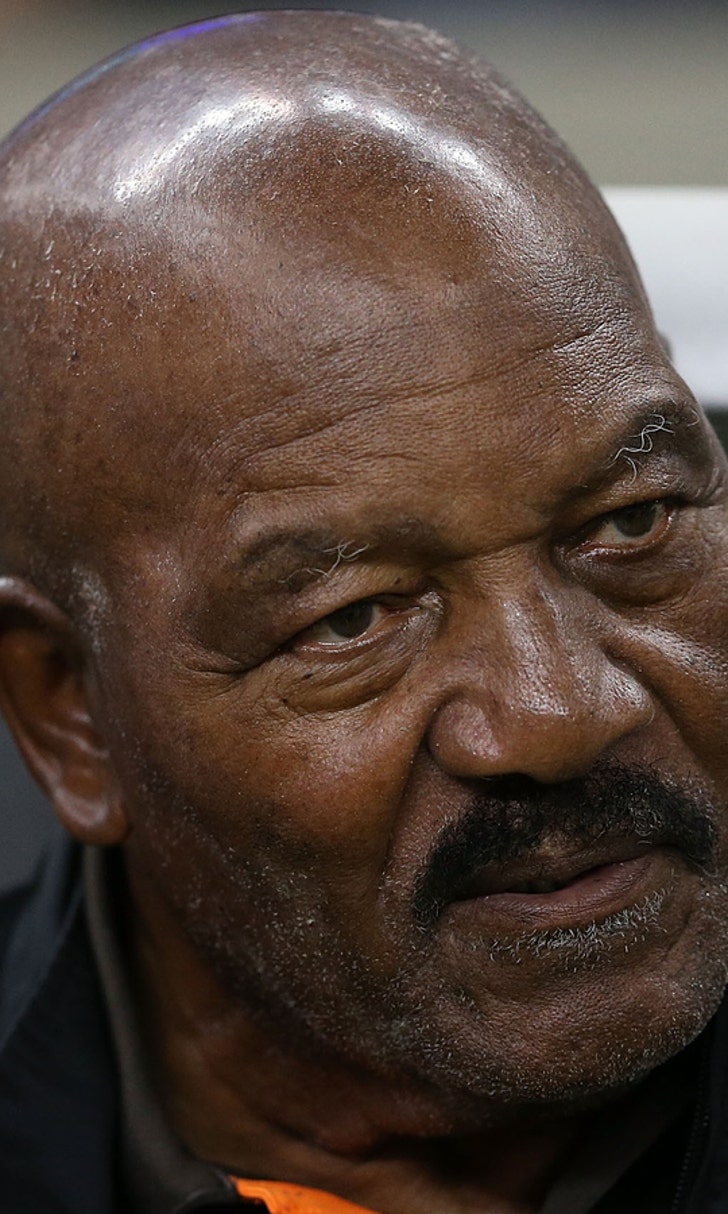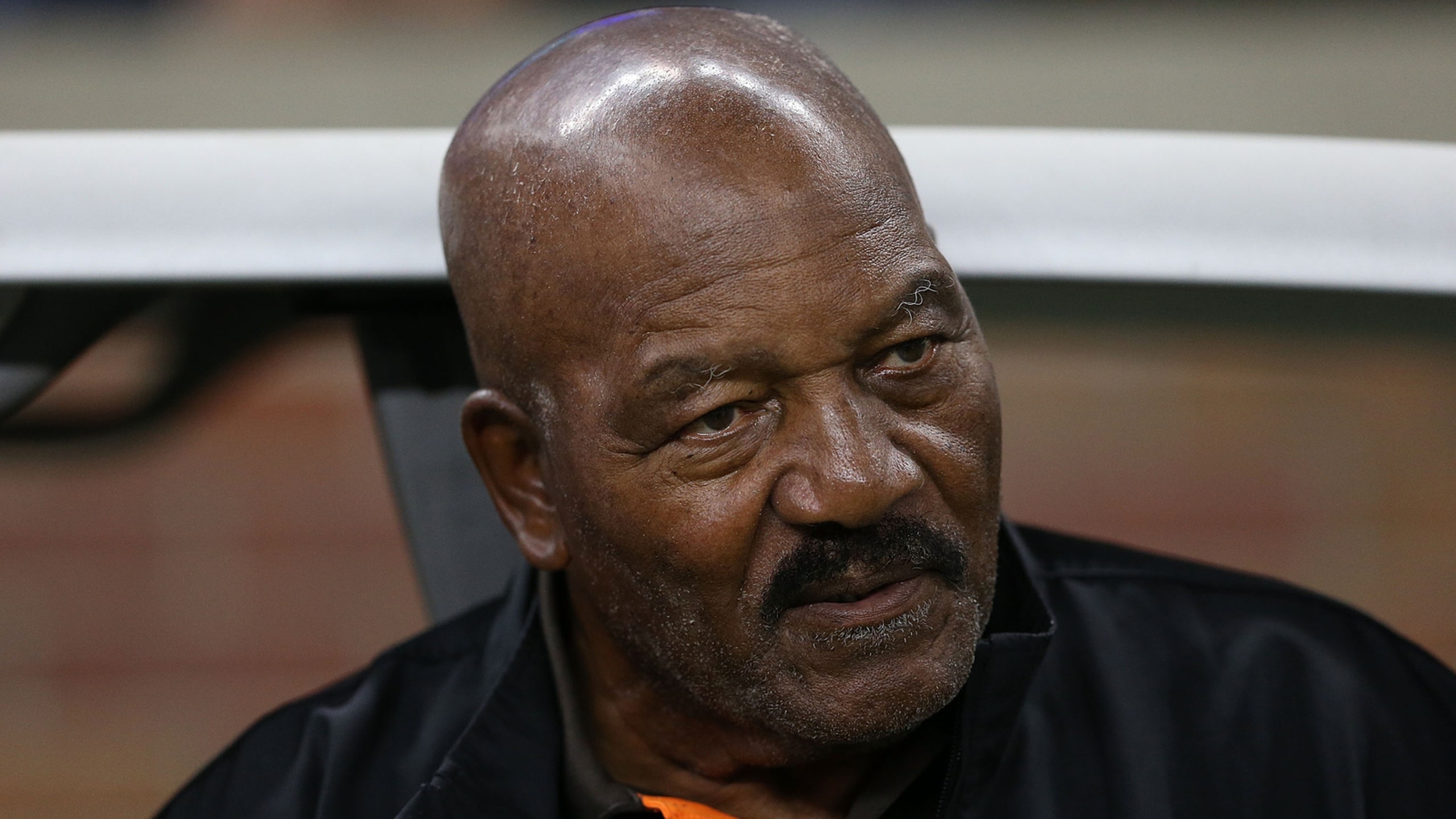 Jim Brown wants Browns to keep Johnny Manziel
BY foxsports • January 29, 2016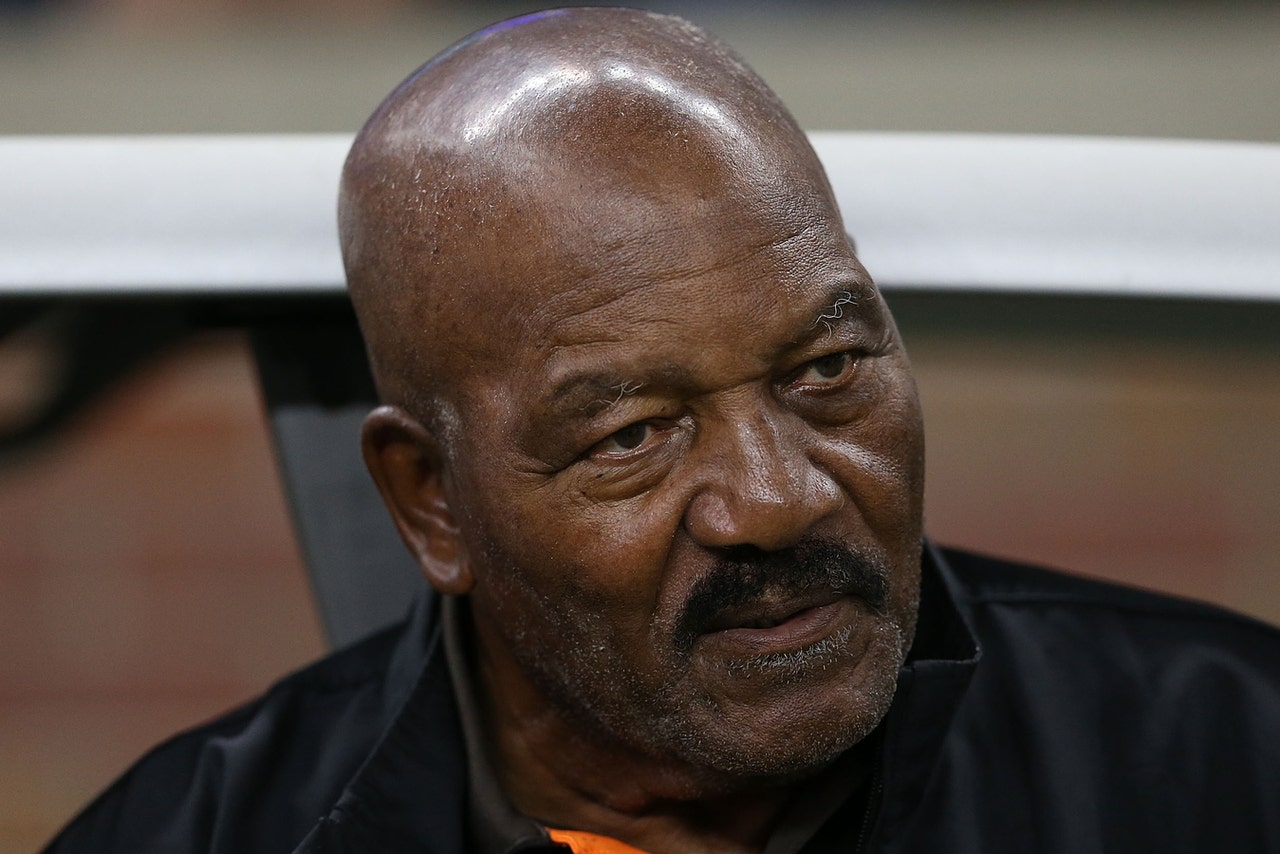 By Steve DelVecchio
Jim Brown has always been a Johnny Manziel supporter, and the Cleveland Browns legend is hoping the team doesn't give up on the 23-year-old quarterback just yet.
On Thursday, Brown told reporters that he does not believe getting rid of Manziel would solve any issues for the Browns.
"To be honest, I don't want to see him traded or anything like that," Brown said, per Tom Reed of Cleveland.com. "I just never feel that's the answer to anything. But that's my opinion and I don't expect you to feel that way. I like Johnny."
New Browns head coach Hue Jackson has indicated that he does not think very highly of Manziel. Brown says he would never second-guess Jackson, but he hopes a resolution can be reached where Manziel sticks around.
"Your leadership has to be able to deal with players and I don't think that Johnny is a bad guy," Brown said. "But I think he needs someone to deal with him, give him an opportunity to be the nice Johnny, the intelligent Johnny. From all I hear, he should know what is right and wrong, etc. But we never know what is in the background of any of these youngsters."
We know the background of Manziel for the most part. He's a spoiled kid who grew up wealthy and never had any consequences for his actions. That's why no matter how many warnings the Browns give him, we still see videos of him partying it up and ripping shots.
The Browns have already expressed concern over the latest Manziel party videos. However, owner Jimmy Haslam expressed reluctance to give up on Manziel when he made these remarks on Thursday.
Of course, there's a chance Manziel might not even want to be in Cleveland. I'm sure he appreciates the support from the greatest player in franchise history, but it's easy to get the feeling Johnny Football wants to move on.
More from Larry Brown Sports:
---
---