National Football League
National Football League
Jets take pass-catching TE Jace Amaro in 2nd round
Published
May. 9, 2014 8:41 p.m. ET

FLORHAM PARK, N.J. (AP) The New York Jets needed depth at tight end and wide receiver in the NFL draft.
Jace Amaro gives them a little of both.
The Jets selected the Texas Tech pass-catching tight end with their second-round pick Friday night. The 6-foot-5, 265-pound Amaro had 106 catches and seven touchdowns last season in Texas Tech's spread offense, where he often lined up as a slot receiver.
''Jets nation, I won't let you down,'' Amaro wrote on his Twitter page moments after being drafted.
With his size and speed, he could create some serious mismatches in offensive coordinator Marty Mornhinweg's system - whether it's Geno Smith or Michael Vick at quarterback.
''I think they'll use me similar to college, just throw me around on the field everywhere,'' Amaro said. ''From the backfield to in line to the slot and outside at the receiver position. I think that's something I bring to the NFL, playing everywhere and being very versatile.''
The Jets took speedy Maryland cornerback Dexter McDougle in the third round. McDougle, from Falmouth, Virginia, wasn't highly touted entering the draft after missing the final nine games last season with an injured shoulder.
''We feel like he flew under the radar to a certain extent,'' general manager John Idzik said.
But McDougle's 4.4 speed made him an active playmaker when healthy at Maryland, where he had three interceptions in three games last season including one for a touchdown.
''We think he's a complete corner,'' coach Rex Ryan said, adding that he likes his cover skills and aggressive style.
Idzik said McDougle has been cleared by his doctors to participate in football activities, but added that the Jets will be smart about bringing him along during the offseason.
''I'm back, I'm healthy,'' McDougle said during a conference call.
Fans gathered at the draft site at Radio City Music Hall cheered the pick of Amaro loudly as the Jets filled one of their biggest needs by adding a pass-catching target who set the NCAA record for yards receiving (1,352) by a tight end in a season. He was the first tight end in Big 12 history to catch 100 or more passes in a season.
That monster season under first-year coach Kliff Kingsbury came after he caught just 32 passes during his first two years at Texas Tech. Amaro had 25 catches and four touchdowns in seven games as a sophomore before missing the final six games with a lacerated spleen and fractured rib.
''I felt like I was coming on in my sophomore year,'' he said. ''It wasn't until my junior year with a new coaching staff that really helped me rise to my potential and play the best I could play.''
Wide receiver and tight end were expected to be the focus by New York on the draft's second day. After a run on wide receivers early in the second round, the Jets went after Amaro.
''Certainly, he should have an impact on our passing game,'' Idzik said. ''No doubt.''
Idzik acknowledged that the Jets made calls to try to move up in the second round - presumably to try to get one of the remaining top-rated wide receivers.
Amaro often lined up wide or in motion in college, and Mornhinweg could use him in dual tight end packages with incumbent starter Jeff Cumberland.
''I think the combination of him and Cumberland gives you two big targets, and believe me, those guys are hard to defend,'' Ryan said.
Cumberland, a converted wide receiver, is considered more of an all-around type of tight end who led the Jets with a career-high four touchdown receptions last season. The Jets also have the inexperienced Zach Sudfeld and Chris Pantale, along with veteran Konrad Reuland, who's coming off a major knee injury, at the position.
Despite a knock that he's not much of a blocker, Amaro insisted that it's actually one of his better assets. In fact, he said, he had 10 or 11 pancakes - or knockdowns - in games during his first two seasons at Texas Tech.
''Of course, I'm going to feel more comfortable at the slot right now,'' Amaro said. ''There were times growing up that I played in line, so it's not tremendously different. ... I think it's just going to take me a couple of weeks.''
Amaro, a San Antonio native, had a feeling the Jets would draft him, but thought he might be a first-round selection. He ended up being the third tight end taken, after first-rounder Eric Ebron (No. 10 overall to Detroit) and second-rounder Austin Seferian-Jenkins, who went 11 picks before him to Tampa Bay.
''On the visit, I felt like I fit really well there,'' Amaro said of the Jets. ''I thought I was going to get picked in the first round to them. It didn't happen, and that was something that was disappointing because you go into the second round, you don't really know who's going to pick you.
''That was the place I wanted to play.''
The Jets, who drafted former Louisville safety Calvin Pryor in the first round, headed into the final day with nine picks.
''We'll see what happens,'' Idzik said. ''It's nice going in with some ammunition.''
---
AP NFL website: www.pro32.ap.org and www.twitter.com/AP-NFL
---
---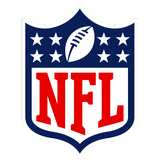 Get more from National Football League
Follow your favorites to get information about games, news and more
---