National Football League
National Football League
Jets RT Howard up to challenge of starting
Published
Aug. 24, 2012 10:33 p.m. ET

Austin Howard felt more at home with the first unit Friday in his second day as the new starting right tackle for the New York Jets.
Howard got the starting nod Thursday, taking over for nine-year veteran Wayne Hunter.
''I'm on a line with three Pro Bowlers, and it can't get any better than that,'' Howard said. ''They're really helping me out. I got the extra time, both on the field and in the film room. I feel like I'm making progress and doing better.''
At 6 feet 7, 333 pounds, Howard is the biggest player on the Jets roster. The 25-year-old Howard was awarded the starting spot after Hunter got beat for three sacks in a 26-3 preseason loss to the Giants on Saturday night.
Hunter was part of a line last year that allowed Mark Sanchez to get sacked 39 times.
Howard looked solid in drills ahead of the Jets preseason game against the Carolina Panthers on Sunday night. He was signed by the Jets off the Baltimore Ravens' practice squad in November and saw limited action with the Philadelphia Eagles in 2010. The Eagles signed him as an undrafted free agent out of Northern Iowa.
''I have to take full advantage of it,'' Howard said. ''When you get a new chance, you always have to have a positive outlook. I have the mindset to show what I can do.''
Jets coach Rex Ryan wouldn't single out anything Howard did well in practice.
''He just has to do his job,'' Ryan said. ''That's where his focus needs to be. Whether he's the starting right tackle or left guard, it shouldn't matter. Sure, we get more media coverage than most teams, but he has to focus on doing his job and when in doubt, listen to Brandon (Moore).''
The Jets tried to upgrade the right tackle position when they traded for former first-round pick Jeff Otah from Carolina, but Otah failed his physical and was returned to the Panthers. They're committed to Hunter and his $2.3 million guaranteed contract, but made the move for Howard after the rough outing against the Giants.
''One of Coach (Tony) Sparano's favorite sayings is `Do what you know,''' Howard said. ''That's what I'm trying to do. I just want to be an overall good pass blocker, an overall good run blocker and an overall good tackle.''
Hunter took his demotion as motivation.
''It's a blow to the pride, no question,'' said Hunter, who was a valuable backup to Damien Woody before inheriting the starting job after Woody retired before last season. ''You know you're a better player than you're showing. It's just not clicking right now. I'm still waiting for this to all settle in.''
Hunter knew he'd be scrutinized this season.
''Coming into the season, knowing you're the guy, and then it's over that quick,'' Hunter said. ''Sure, there was pressure on me. Right now, I have to settle into my new role as the jumbo tight end. I even took some snaps at left tackle today and had to work on my stance. I hadn't done that in years.
''Mentally, it's very tough to handle. I know they have to put the best 11 on the field and that's not my role right now.''
Other members of the offensive line welcomed Howard and sympathized with Hunter.
''I think it's a tough situation,'' left tackle D'Brickashaw Ferguson said.
''He's a guy on the team I've played with for years. But it's the time of year where a lot of change occurs. Everyone is fighting for a job. We're still working on ourselves as a team, but we'll be ready when the season comes. We're trying to have success as a unit.''
The Jets have failed to reach the end zone in both preseason games so far.
''This is what training camp is all about, to work out the kinks,'' said Moore, the right guard. ''We're trying to correct them. It's a cause for concern that we haven't scored a touchdown, but it's not time to panic. I have faith we'll turn it around. It's a work in progress right now.''
Ryan was not pleased with his team's effort during practice Friday.
''I saw things that just weren't right,'' Ryan said. ''We had too many mistakes on both sides of the ball and I'm still concerned about that, even if we're playing a preseason game Sunday. We have to challenge our guys tomorrow to do a better job. If this was a Friday practice in the regular season, I'd be very concerned.''
NOTES: Ryan announced that Sanchez and backup QB Tim Tebow would not play against the Eagles in the team's preseason finale next Thursday at Philadelphia. ... WR Santonio Holmes (ribs and back) saw limited action in practice, but Ryan said that he will play Sunday. WR Jeremy Kerley (hamstring) returned to full action Friday and Ryan said he will play as well. ... S Yeremiah Bell tweaked a knee in practice and will not play Sunday, although Ryan said Bell's injury wasn't serious. ... DE Mike DeVito left practice with a calf injury. ... A day after CB Darrelle Revis said the Jets ''didn't do enough to help Mark Sanchez,'' he backed off a bit. ''I said we needed more weapons. But I don't make the decisions for this team. We have to stick with the group we have here. If change comes, it comes.''
---
---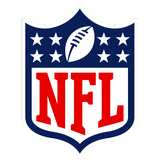 Get more from National Football League
Follow your favorites to get information about games, news and more
---