National Football League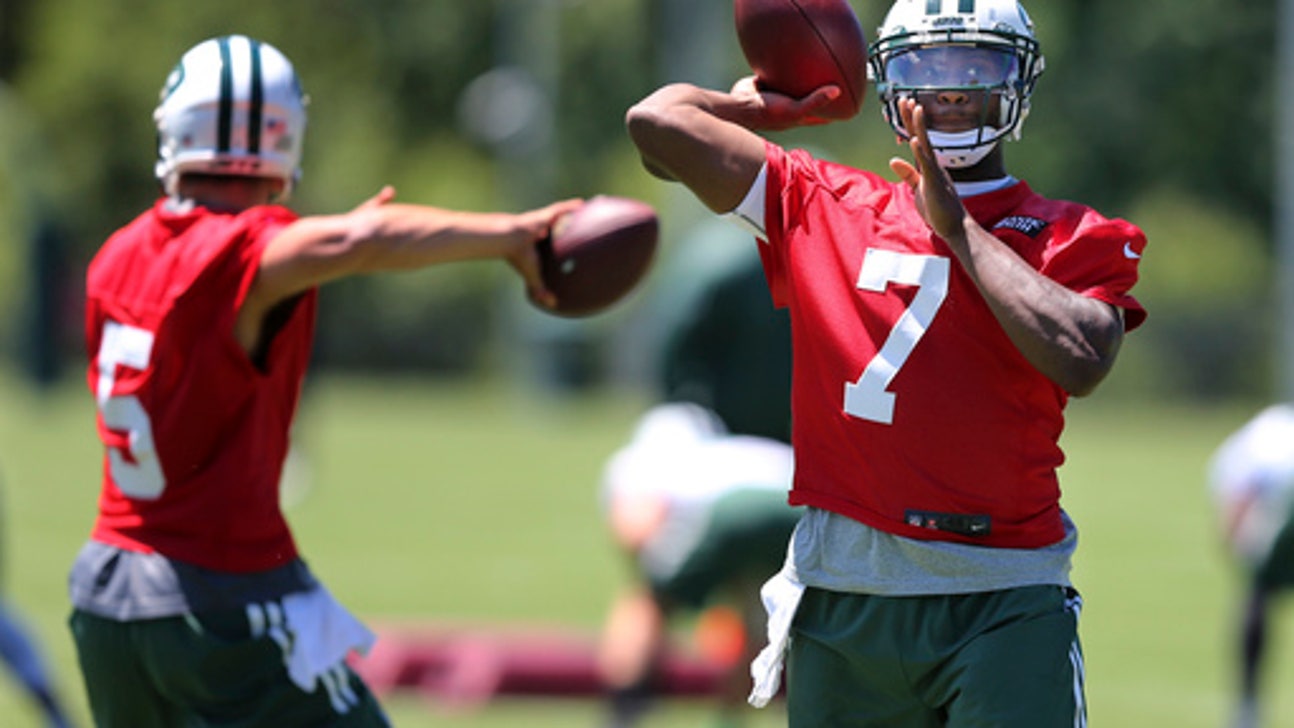 National Football League
Jets preparing without Fitzpatrick, Wilkerson in minicamp
Published
Jun. 14, 2016 7:45 p.m. ET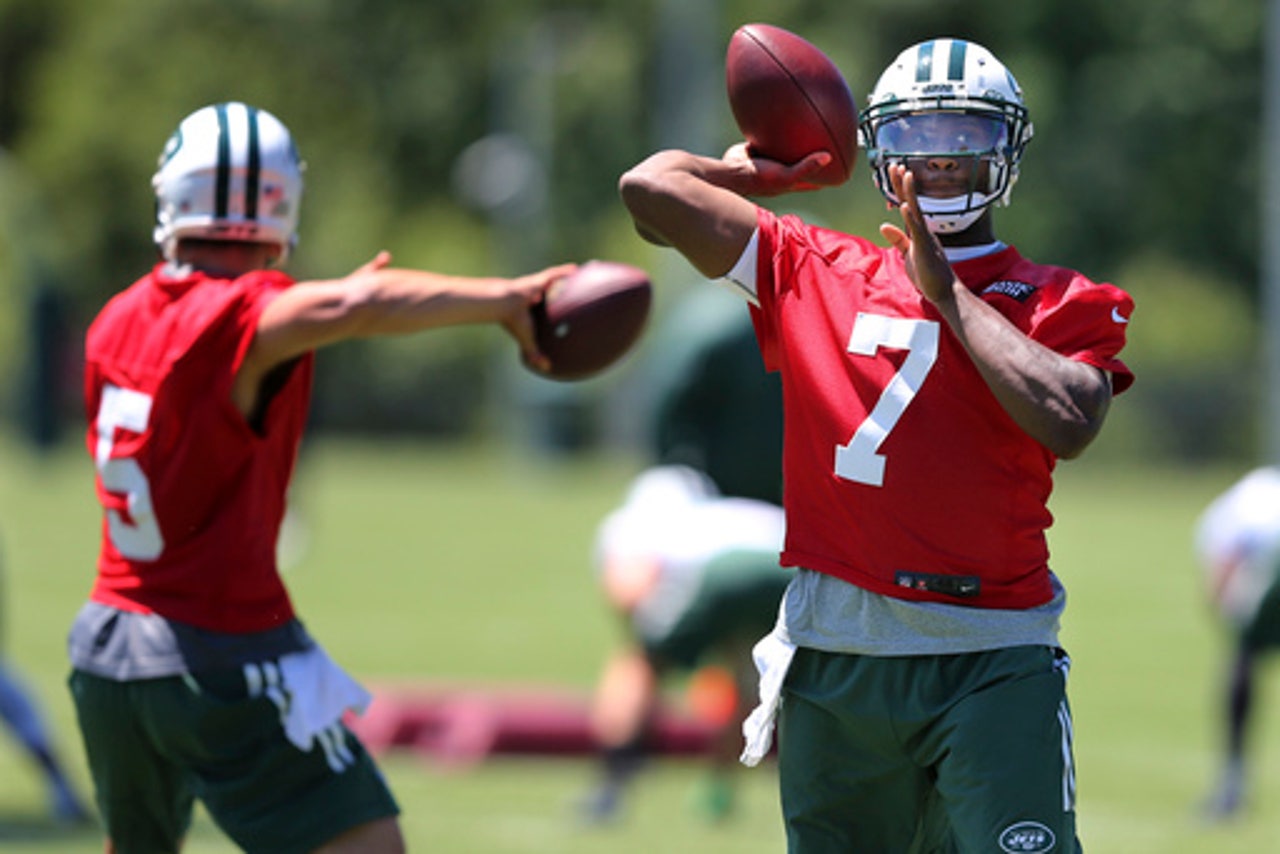 FLORHAM PARK, N.J. (AP) The two most-mentioned players on the first day of New York Jets minicamp were the guys who weren't even there.
Quarterback Ryan Fitzpatrick is still a free agent who remains in a contract stalemate with the team. Defensive end Muhammad Wilkerson has yet to sign his franchise tender while he seeks an extension and a huge payday.
No Fitz. No Mo. No problem?
''If a guy's not here,'' coach Todd Bowles said Wednesday, ''you've got to get the other guys ready to play.''
Geno Smith has been the default starter in Fitzpatrick's absence, leading the offense through practices during the offseason.
But the Jets have made it clear all winter - and, spring, and soon, perhaps, summer - that their preference is to have Fitzpatrick back under center. Bowles declared early in the offseason that Fitzpatrick would re-assume the role as the starter when, and if, he re-signs.
Fitzpatrick took over after Smith was slugged in the jaw by a teammate last summer and quickly established himself as a leader on and off the field. He set the team record with a career-high 31 touchdown passes and helped the Jets to a 10-6 mark while making a playoff push in Bowles' first season as coach.
''Ryan is a big part of our success,'' cornerback Darrelle Revis said. ''He definitely is. He came here and he's broken a bunch of records in the quarterback category. He was a big part of our offense. This has been going on all offseason, and we're waiting for him to come back.''
So are the rest of the Jets. And, Fitzpatrick has said he wants to be back.
Neither side, however, has been able to reach an agreeable solution. There have been several reports over the past few weeks with varying details about proposed deals, including a standing offer of three years for $24 million, including $12 million guaranteed in the first year. But the question remains the same as it was months ago: Will the Jets ultimately end up re-signing Fitzpatrick?
''I don't make those decisions,'' Revis said. ''I definitely don't. Those are not in my hands. We want him back, and we want to see him walk in this locker room.''
There are no clear signs that there will be any resolution, though. That means Fitzpatrick's fate might not be known until sometime before, if not during, training camp next month.
''I don't have a drop-dead deadline right now,'' Bowles said.
Fitzpatrick's locker no longer bears the quarterback's name above it, but it remains empty as the team has not assigned it to any other player. That could be deemed as a sign that the door certainly is not shut on a reunion.
Several Jets players, including wide receivers Brandon Marshall and Eric Decker, and center Nick Mangold have been in regular contact with Fitzpatrick throughout the offseason while they all wait and wonder what will happen.
''His beard? Yeah, it's pretty strong,'' Mangold joked of Fitzpatrick's famous facial hair. ''It's pretty full right now. Yeah, we talk, but we don't talk about business because I don't feel like that's my place. If he wants to talk about it, we talk about it.''
Smith, in the meantime, has been taking advantage of his increased snaps with the starting offense this offseason.
''Being in the system a year, he's light years ahead of where he was last year,'' Bowles said. ''As far as being confident and operating the system and understanding the checks and running the offense, he's night and day from where he was.''
Meanwhile, Wilkerson wasn't expected to show at minicamp. He's still recovering from a broken leg that he suffered in the regular-season finale, so he wouldn't be practicing anyway.
And, he's technically not under contract since he hasn't signed his franchise tag. There's a chance he might not do so at all, which could make him a holdout when training camp rolls around.
''That'd be his prerogative,'' Bowles said. ''Business is business. We'd love to have him here, but if he feels like he doesn't need to be here, then that's on him. I have a team to coach.''
Revis said Wilkerson was in the team's facility at one point Tuesday, but Bowles said he hadn't seen the defensive end in a few weeks.
Wilkerson had a career-high 12 sacks last season and was selected to his first Pro Bowl, although he didn't play in it after injuring his leg in the regular-season finale against Buffalo.
''We all know how versatile and athletic he is,'' Revis said. ''He's a big-time player and a very impactful player.''
Wilkerson's franchise tag for this season is worth $15.7 million and he could end up playing for that this year if an extension isn't worked out by July 15. The Jets could opt to use the tag on him again next year, although that would surely add tension to an already uncomfortable situation.
''We love Mo and we wish him the best,'' Revis said. ''Hopefully, he's here to suit up when it comes September.''
---
AP NFL website: www.pro32.ap.org and AP NFL Twitter feed: http://twitter.com/AP-NFL
---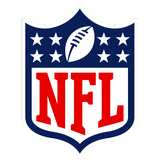 Get more from National Football League
Follow your favorites to get information about games, news and more
---