National Football League
National Football League
Jets owner defends maligned QB Sanchez
Published
Jan. 12, 2012 12:00 a.m. ET

Jets owner Woody Johnson defended embattled quarterback Mark Sanchez's work ethic and said he thinks ''everybody's a little frustrated'' after the team failed to make the playoffs.
Johnson said Thursday that a Daily News report in which an anonymous player said Sanchez was ''lazy'' is off-base. ''He's the first guy in the building every morning,'' he said, ''and the last guy to leave.''
It's the first time Johnson has commented publicly since Rex Ryan's team finished 8-8 and out of the postseason for the first time in three years.
''There is frustration,'' Johnson said, ''and that's what you want.'' He adds that the Jets have ''a lot of work to do'' to turn things around next season.
Center Nick Mangold said Wednesday the criticism from his unnamed teammates "couldn't be more further from the truth."
Johnson was asked if the team deserves to be surrounded by the turmoil and chaos it has found itself in since ending the season with three straight losses and missing the playoffs after two straight AFC Championship Game appearances.
"They should be," Johnson said on "Morning Joe," where he appeared to talk about his support of Republican presidential hopeful Mitt Romney.
"Quite frankly, New York doesn't like losers. And even if it's an 8-8 record, that's not good enough here. They want a winner, and there is frustration. That's what you want."
The Jets' season ended in turmoil with a Week 17 loss in Miami as wide receiver Santonio Holmes was benched late in the game after some of his teammates called him out for not giving maximum effort.
Head coach Rex Ryan, in his postseason news conference, admitted he had lost "the pulse of the team."
Last week, backup quarterback Greg McElroy told an Alabama radio station there was a "corrupt mindset" within the Jets' locker room, and called some of his teammates "extremely selfish individuals."
The situation got even worse Wednesday when several Jets players anonymously expressed to the New York Daily News a lack of confidence in Sanchez, claiming the third-year quarterback has a poor work ethic and is immature.
One player openly urged the team to look at trading for Peyton Manning, while another described Sanchez as "lazy and content because he knows he's not going to be benched."
NewsCore contributed to this report.
 
---
---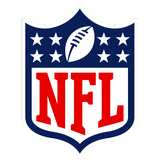 Get more from National Football League
Follow your favorites to get information about games, news and more
---