National Football League
National Football League
Jets are NFL's wildest reality show
Published
Apr. 13, 2010 1:00 a.m. ET

Maybe, just maybe, Rex Ryan is a Miracle Man.

Jets general manager Mike Tannenbaum said as much Monday about his second-year head coach's ability to "connect with a lot of different types of people." Ryan produced a totally unexpected first-year season by winning two playoff games while managing a rookie quarterback in Mark Sanchez, but now his team is suddenly a huge favorite in the AFC East – not the Patriots – if he can keep some of his new stars out of jail.

I figure owner Woody Johnson knows a few good lawyers.

Yes, on paper, the Jets are loaded. And on paper, they stole receiver Santonio Holmes from the Pittsburgh Steelers for a fifth-round draft pick. The Steelers have had an awful offseason with their star quarterback, Big Ben, and Holmes trying to usurp Tiger's dominance of the sexual misconduct sports scene. The Steelers are this close to whacking Roethlisberger, but they hope they made a statement to their loyal fans by getting rid of Holmes, their most recent Super Bowl MVP, while knowing he would open the season suspended for four games due to a drug violation.

You can give the Jets a lot of credit for stealing the tabloid headlines away from the Giants in New York City, but they seem to have forgotten that this is draft season -- a time when most teams remove players from draft consideration for having questionable morals, failed drug tests and being overall bad characters. Instead, Tannenbaum has made it clear that playing ability trumps character. It's an odd message to be sending to the locker room, especially to rich, young men who are often tempted to stray given their social environment and background. I mean, what's a little police blotter trouble among friends?

Holmes once talked of selling drugs as a kid and like another new Jet, former Chargers cornerback Antonio Cromartie, fathered many a child before even entering the NFL. Cromartie has six; Holmes has three (that we know of).

I was told last summer that Twitter would be a tremendous new, personal melting pot of opinions and news ... and now the Jets have in Cromartie and Holmes two of the more infamous "twitterers" in NFL history. Holmes, who recently wrote to a follower to "kill urself," now claims that someone hacked into his account and wrote damaging stuff after he allegedly tossed a glass at a woman in an Orlando nightclub. That case is pending and now only the internet-twitter police really know whether it was Holmes or someone other twit tweeting about smoking marijuana. Cromartie was fined last season by the Chargers for complaining about "the awful food" served in training camp while sharing updates from team meetings.

But none of this seems to matter to Tannenbaum and Johnson. They are counting on Ryan to deal with the potential distractions and to also invent a funny quip when times do get dicey. Ryan may mess up some sideline strategy, but he proved last season that he's a very good head coach and motivator. OK, he's not Lombardi, but not even ol' Vince could deal with today's NFL locker room.

The Jets started down this crazy road last year when trading for receiver Braylon Edwards, who still has a Cleveland incident pending adjudication. The Jets still haven't signed Edwards to a long-term contract, giving him a restricted tender deal this offseason, while they have Holmes in the final year of his rookie contract for a paltry $755,000. But it's pretty unusual for a team to have two diva receivers of this magnitude. And based on what they eventually do on the field this season, one or both of them is going to demand a Roy Williams-like contract.

If you had to pick one, Holmes may get the nod based on his Super Bowl heroics and the fact that he's coming off his best NFL season. He always drove Ryan nuts when he played against the Ravens when Rex was the defensive coordinator there.

Speaking of divas, fans like to rip into Terrell Owens, but at least he's a health freak and never been known to engage in bar fights. Plus, he lets Chad Ochocinco handle much of the silly Twitter comments.

Other teams have attempted to win and function while living on the edge with a bunch of questionable talent. The Bengals tried it recently, finishing one season with eight arrests. Yes, they were talented, but Marvin Lewis still hasn't won a playoff game and he wasn't always happy with owner Mike Brown's personnel picks.

The Raiders were famous for characters and employing renegades back in the 1970s, but a lot of the best stuff remained in-house because this was before ESPN, the Internet and Twitter. As reporters, you heard about crazy, wild stuff but generally weeks after it actually happened. Today, players are leaking news while driving to the stadium.

Yes, the Jets have made some very interesting moves. I still am not buying LaDainian Tomlinson over Thomas Jones, a super locker-room leader last season with the youthful Jets. And what happens in the New York fishbowl when L.T. runs nowhere behind that massive Jets' offensive line? Off the field, L.T. was a saint in San Diego. One year, he and good friend, Drew Brees, shared the Walter Payton award for their good deeds. But L.T. ripped on the shenanigans of his former teammates while walking out the door, and who knows what he really thinks now of his new teammates?

If L.T. runs to nowhere this season, what does Rex do? Run Shonn Greene into the ground?

There is no doubt that the Jets have talented leaders in Darrelle Revis and Bart Scott and Ryan. The offense has a chance of being explosive with Holmes added to a receiver corps of Jerricho Cotchery and Dustin Keller. Leon Washington can be explosive out of the backfield, too. Of course, still-learning Sanchez may have too many options once all of his offense is off the suspended list.

The great thing is that all of these dynamics, how Ryan handles his team, will play out during training camp on HBO. Hard Knocks should be grand summer-time fun ... and it figures to be R-rated, too.

---
---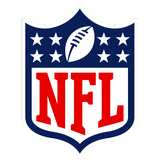 Get more from National Football League
Follow your favorites to get information about games, news and more
---