National Football League
National Football League
Jets always one win away
Published
Nov. 13, 2011 12:00 a.m. ET

The New York Jets always seem to be a win away.
If it's not the Super Bowl like the prior two seasons, it's respectability in this one. The 2011 Jets hadn't beat a team that was in position for a playoff berth as of Sunday night and, by the end of the game at a mostly empty MetLife Stadium, that was still the case.
The New England Patriots couldn't help but earn the 37-16 victory, not after the Jets missed a chip shot of a field goal on the game's opening drive, muffed a punt and threw two picks, one returned for a touchdown.
Yes, the Jets tripped themselves up — in one case, literally.
"A few mistakes here and there," Jets wide receiver Santonio Holmes said. "Not converting early on third down is one of the things we thrive off of. You can't turn the ball over in the red zone. You can't trip yourself up running into the end zone for an easy touchdown. Things like that happened today and that cost us a victory."
The fact Holmes tripped over his own feet after a 27-yard reception that put the ball on New England's 9 during the game's opening drive was lost among the Jets' other miscues on the night. One came just a few plays later after the drive stalled as Nick Folk missed a 24-yard field goal.
The Jets bookended a poor start to the first half with a poor finish. Quarterback Tom Brady led the Patriots on an 80-yard drive in only 1 minute, 20 seconds as he found tight end Rob Gronkowski for one of his two TDs on the night just nine seconds before halftime. It put the Pats up, 13-9, and they didn't trail the rest of the way.
"I just think overall it's our mindset," Jets corner back Darrelle Revis said. "We just can't be making those mistakes on defense. We have been through this stage already. We are in midseason. We have been clicking the last games before this."
Those would be the three games after the Jets' last loss to the Pats (6-3), a more respectable 30-21 decision at Foxborough on Oct. 9.
"I thought we'd play a lot better," Jets coach Rex Ryan said. "I thought we had really improved. I really did. That's my responsibility. You make that many mistakes against that team, there's no chance.'
While the Jets (5-4) allowed the most points in a home game since Ryan took over before the 2009 season, New York's offense and special teams share in the blame, as well.
Jets quarterback Mark Sanchez, who was sacked five times (4-1/2 by Andre Carter) and pressured into an intentional-grounding call, had another middling performance, especially compared to Brady's night. While the Pats QB went 26 for 39 with 329 yards and three touchdowns, Sanchez threw two interceptions; one that bounded off the facemask of running back Shonn Greene and another that was run back 12 yards for a score by linebacker Rob Ninkovich.
"I know what happened on a bunch of them," said Sanchez, who was 20 for 39 for 306 yards with one passing touchdown and another running score. "I threw a little too hard to Shonn. You can't do that. He's got good hands, but he's a halfback. Then the one to Ninkovich. He made a pretty good play."
There was also the timeout with plenty of time on the game clock before the half. Sanchez ran the ball in from 2 yards out on the next play, but the stoppage gave Brady and his no-huddle offense enough breathing room for the late touchdown.
"I walked over and Rex starting walking over like, 'Why did you call a timeout?' I looked back at the (play clock) and I was like, 'I can't do that.' It's a horrible mistake."
The Jets' running game was actually more proficient than normal with 110 yards, nearly 12 yards more than its season average. That's hardly much of a positive since the Jets are still 24th in the league in rushing yards per game — 23rd in total yards — and things may not get any easier. LaDainian Tomlinson limped off in the fourth quarter, a limp that was very noticeable as he walked around the locker room afterward. He is scheduled to undergo tests on Monday.
At least the Jets don't have the option of letting this loss — which may have well cost Ryan his first division crown in New York — linger since they're playing in Denver on Thursday night.
It's against another team that wouldn't qualify for the playoffs if the season ended Monday, so the Jets should be fine.
 
---
---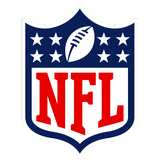 Get more from National Football League
Follow your favorites to get information about games, news and more
---