Jerry's choice: How the Cowboys' Prescott vs. Romo battle will be won
BY Chris Chase • November 15, 2016
1. Prescott plays his way out of a job
While rational people are having rational discussions about the Prescott/Romo quarterback battle, it's sometimes forgotten that the man puppeteering the whole affair is an often-irrational football guy. This is Jerry Jones' team. Jason Garrett survives as Cowboys coach because Jerry allows it. We've seen Jones occasionally back off the obvious, Jerry-esque move recently -- taking Zack Martin over Johnny Manziel being the key example, something that'll go down in Cowboys history as the best move never made. Of course, Jerry basically had to have the phone pried out of his hands by his son in order to not have dad take Johnny Football. Four months after the 2014 draft, Jones was still steaming about it, telling ESPN The Magazine's Don Van Natta Jr.:
"I'm still so damn mad at Stephen. I get madder, every day, about missin' (Manziel)."
He also explained that taking anyone but Manziel would be a "ticket to parity, more 8-8 seasons" and then spoke of a conversation he had with his son on that draft night:
"There's only one thing I wanna say -- I'd have never bought the Cowboys had I made the kinda decision that I just made right now. You need to drive across the water rather than lay up. And we laid up for this one. ... We just didn't get here makin' this kind of decision."
Who knows what Jerry thinks of the decision today. The decision was a 100 percent A+ home run. But does Jerry thinks he could have fixed Manziel? Does he dream that Manziel might be 6-0 now? We'll never know. Remember, Jones made it seem like he was fully on board with passing on Manziel until he said he wasn't. His words on the matter are meaningless.
Now, here's a conundrum: If Jones was so on board with Manziel and part of the reason he was talked out of it was the onus of Romo's long contract, wouldn't it stand to reason that another young, new quarterback would pique his interest the same way? Prescott is the quarterback Jones wanted Manziel to be (minus the swag). I'm not so sure, though. If it did, the Cowboys would have announced during the bye week that Prescott would remain the starter for the rest of the year. With every day that they don't, they're pushing the door open wider for a Romo return.
Jones loves Romo. Here's how he described him in that same article.
This guy could handle any damn thing -- this is your fighter pilot. This is your fighter pilot. This is the guy you want goin' in, droppin' and winkin' at 'em, and comin' out, and drinkin' beer. This is him.
You think he believes that about a non-flashy quarterback from a third-tier SEC school who's still running the basic offense he did in college?
What does it all mean? Prescott is going to have a mediocre-to-bad game soon. Maybe the Cowboys salvage a win in the game, maybe they don't. (Quarterback wins are the most overrated stat in the sport.) But such a game is coming. This team beat the Redskins by four (and should have probably lost) and trailed the 49ers with 16 minutes left, and its two "good" wins came against teams that aren't all that good this year (Cincinnati and Green Bay). And don't forget about the loss to the Giants. Next up it's Philly, two road games against Cleveland and Pittsburgh and then home for the Ravens and the Thanksgiving clash with Washington. They're going to lose one of the next three, and don't be shocked if it's against Cleveland. The Browns have been competitive in four of their seven losses. They aren't going 0-16. It has all the makings of an upset, or at least a close one, especially coming off a Sunday night division game.
When that happens, Prescott gets pulled. Romo happens to get healthy that very week and -- what do you know -- he's in the starting lineup. What if Dallas keeps winning and goes 5-0 through Thanksgiving? It won't. It's not happening. These Cowboys aren't a 10-1 team, which is no insult to Dallas, mind you. Even the Patriots, hands down the best team in the league, probably aren't a 10-1 squad. That's Jones' opportunity to get Romo back under center.
2. If Romo plays well ...
Joe Gibbs' and Joe Bugel's Hogs are the most famous offensive line in history. They protected four different quarterbacks -- one good (Joe Theismann) and three journeymen (Jay Schroeder, Doug Williams and Mark Rypien) en route to three different Super Bowl victories. In 1991, Rypien went 17-2 (and was a Hail Mary and meaningless Week 17 game lost by a linemen eligible touchdown drop from going 19-0), threw for 3,564 yards, 28 TDs, 11 INTs and had a 97.9 QB rating -- and this was before the NFL's passing revolution. Pro-football-reference rated him the ninth-best player in the NFL. He had the second-most touchdown passes in the league. No full-time starter had a better passer rating. He led the league in yards per completion. His numbers had never been as good and would never be again. Rypien was great in '91, mind you, but he was still a journeyman. With a great offensive line and a power running game, Babe Laufenberg could have won a Super Bowl. Prescott has the same thing going for him (even if he's getting sacked way too much, a correctable mistake to be sure).
It ultimately boils down to this question: If Prescott has been this good behind this offensive and the best running back in the NFL, why wouldn't Romo be even better? He's been a top-tier quarterback for a decade. Half the jerseys in AT&T Stadium have his name on the back. Right now, it has to be assumed he's better than Prescott, which is why he will indeed get the start the instant it becomes justifiable to do so.
3. If Romo comes back and struggles, will he ever get pulled?
In theory, yes. If Romo comes back and goes 0-3 or 1-4 then it's time to go back to Prescott. Realistically, no, that move won't come. Jones isn't one to bow to public pressure (remember the Emmitt Smith holdout), and, guaranteed, if the Cowboys are losing in the next few weeks, it won't be because of quarterback play. It's the easiest job on the team right now.
4. To quoth the bard (the bard being DMX), how's it goin' down? Predict how the rest of the Cowboys season will unfold.
If you could befriend Jerry Jones and ply him with enough Johnnie Walker Blue, here's my guess on how he'd want the rest of the season to unfold: Prescott is only okay in the Eagles game (not good, not horrible) which gives Dallas a window to bring back Romo against a minor-league team, the Browns. (It's like MLB pitchers getting sent down for a rehab assignment.) Romo thrives setting up a referendum game at Pittsburgh followed by two more referendum games against the Ravens and Redskins. (They're all referendum games.) He becomes the entrenched starter and leads Dallas to the playoffs, where they actually win a game or maybe even two.
What'll actually happen? The Cowboys want their decision made for them. Right now, it hasn't been. Logic says you ride the hot hand. But a crossroads is coming. So, not that they're rooting for either of these things, but they know the whole process will be easier if Prescott starts to struggle or Romo comes back, realizes his back isn't as healthy as he thought and is forced to move aside for the rookie. Romo has played only four of the Cowboys' last 23 games, after all. If he gets hurt again, Prescott comes back in, finishes out the season and then takes over the job of the then-37-year-old Romo, who signs a quickie deal with a decent team looking for a quarterback to take it the next step. (Denver? The Jets? Chicago?) If Brett Favre and Joe Montana can leave Green Bay and San Francisco, respectively, Romo can be run out of Dallas. Those other two guys actually won something.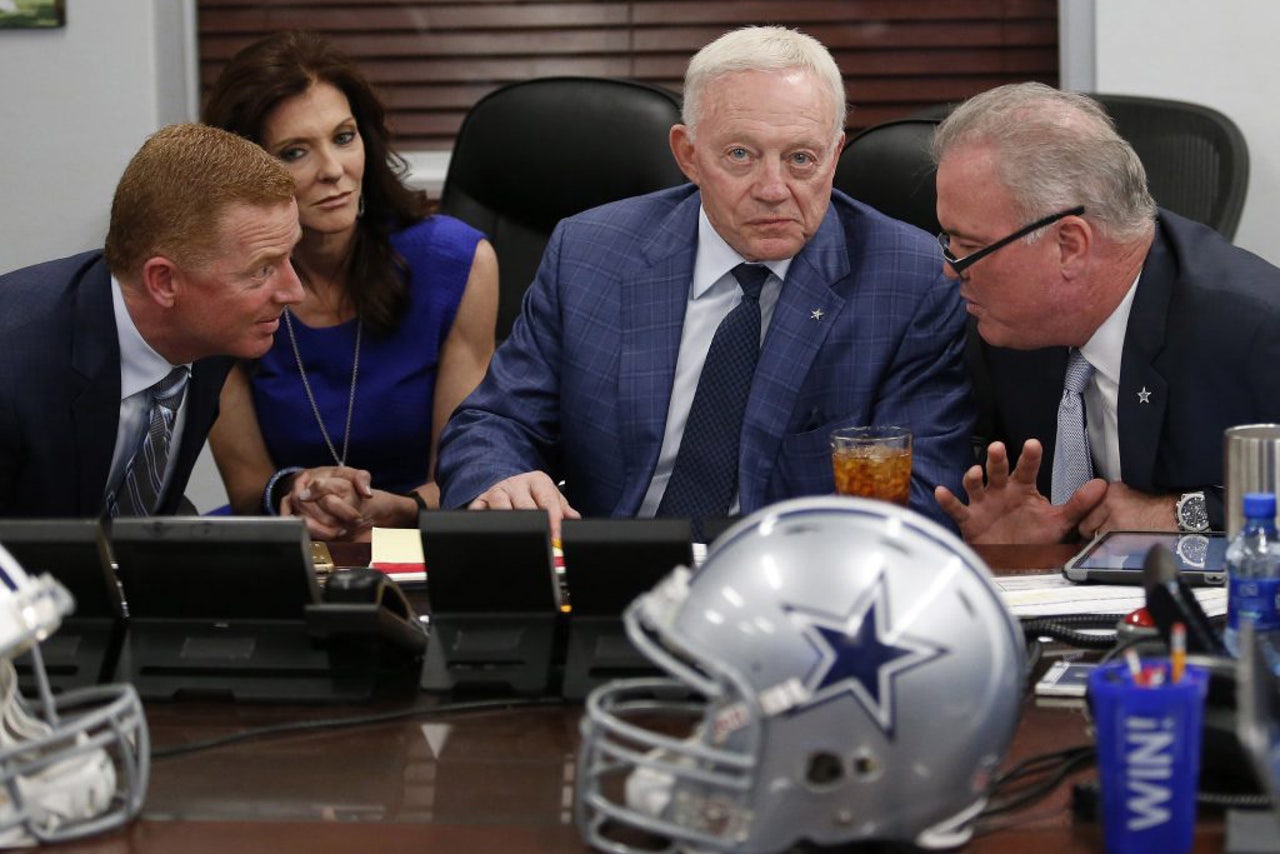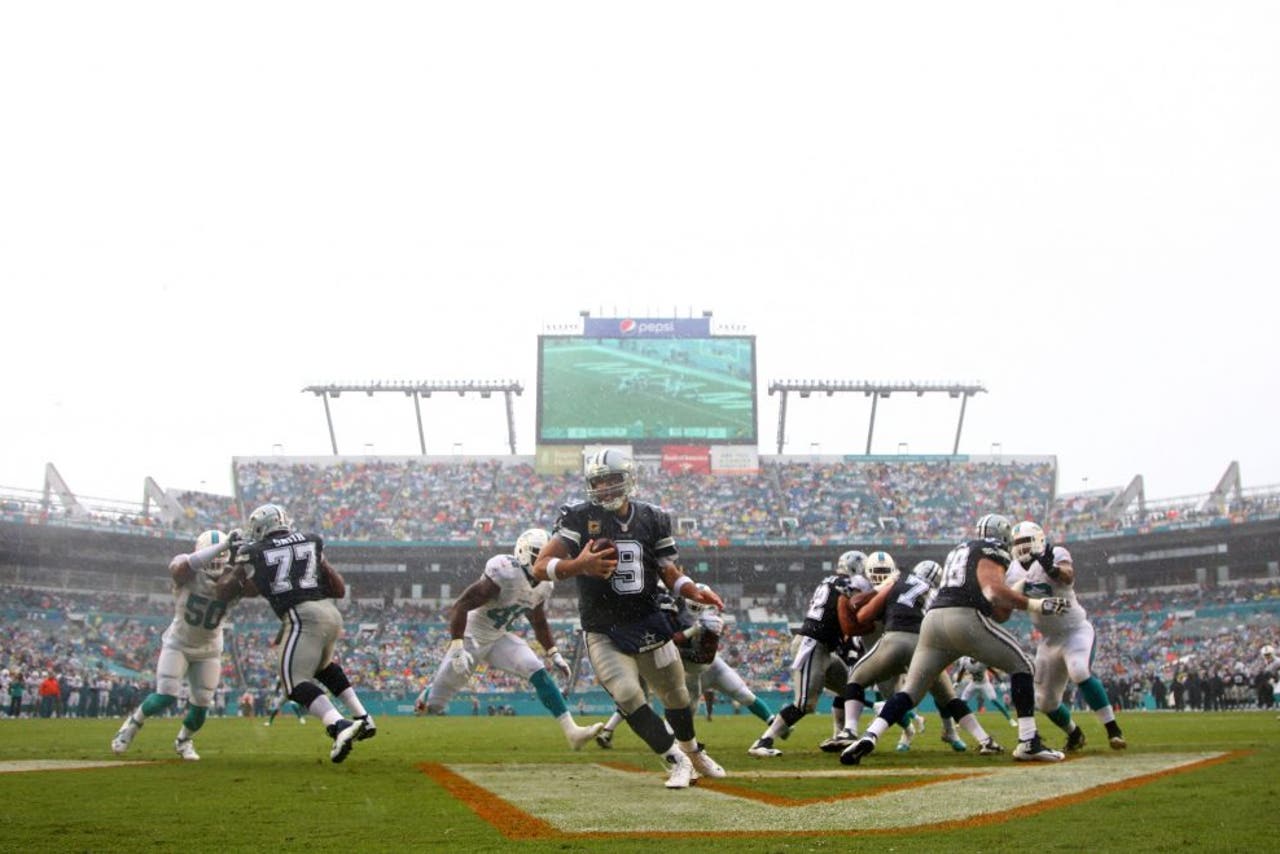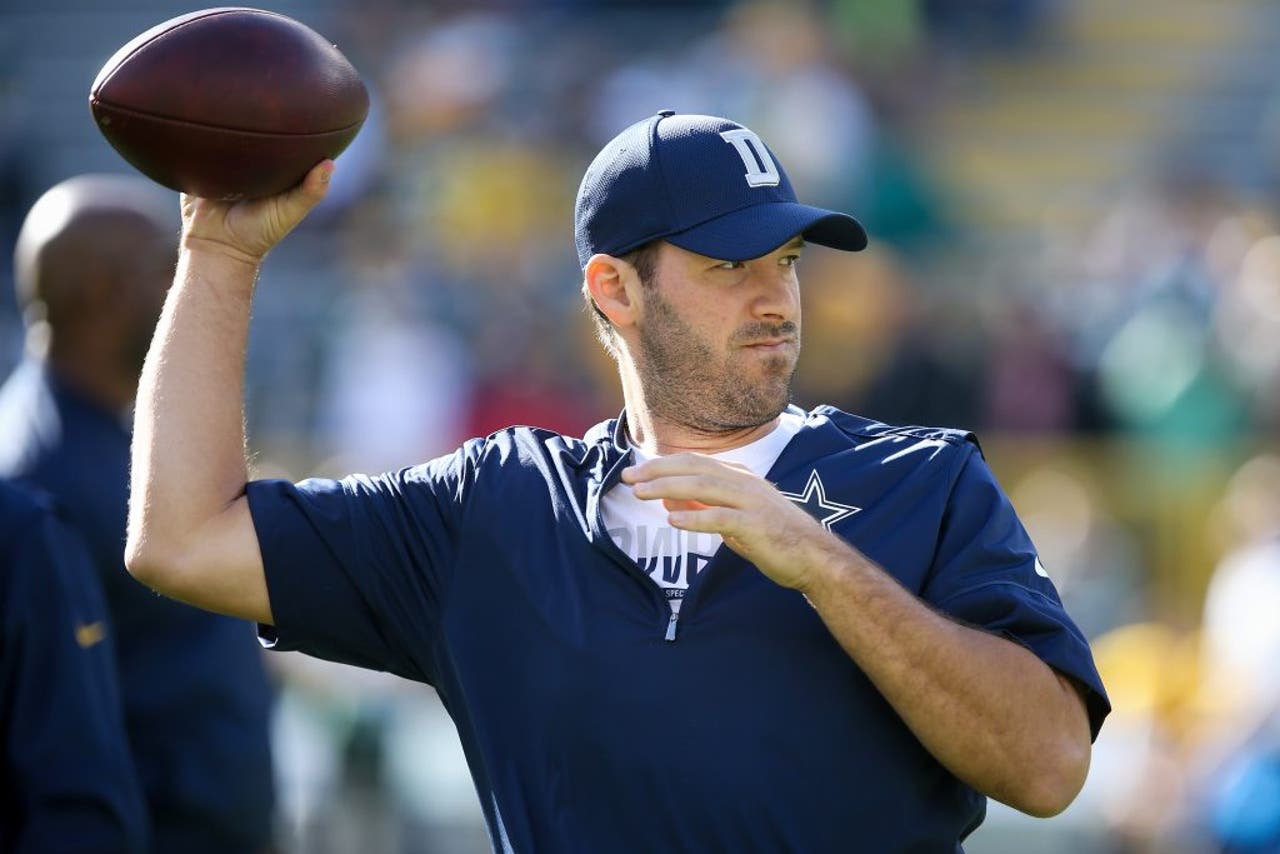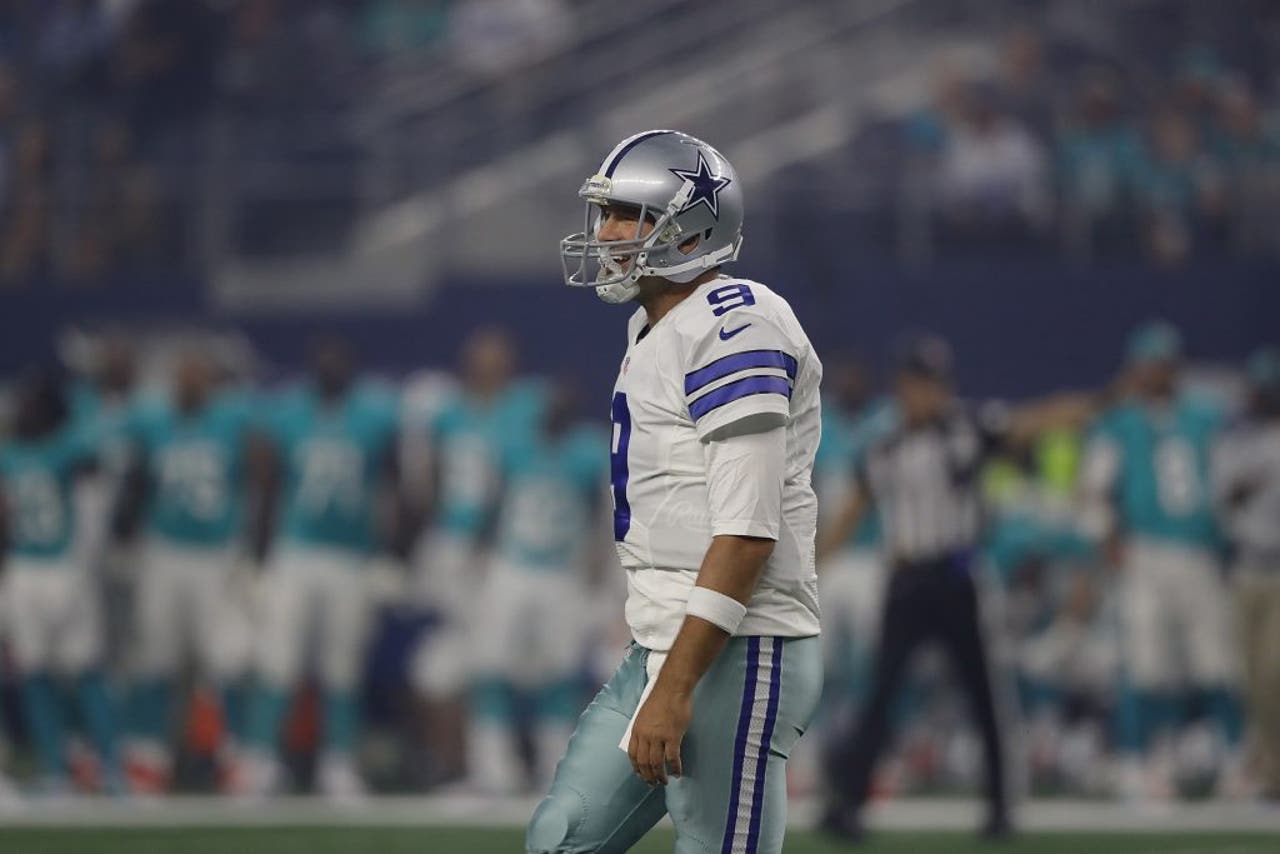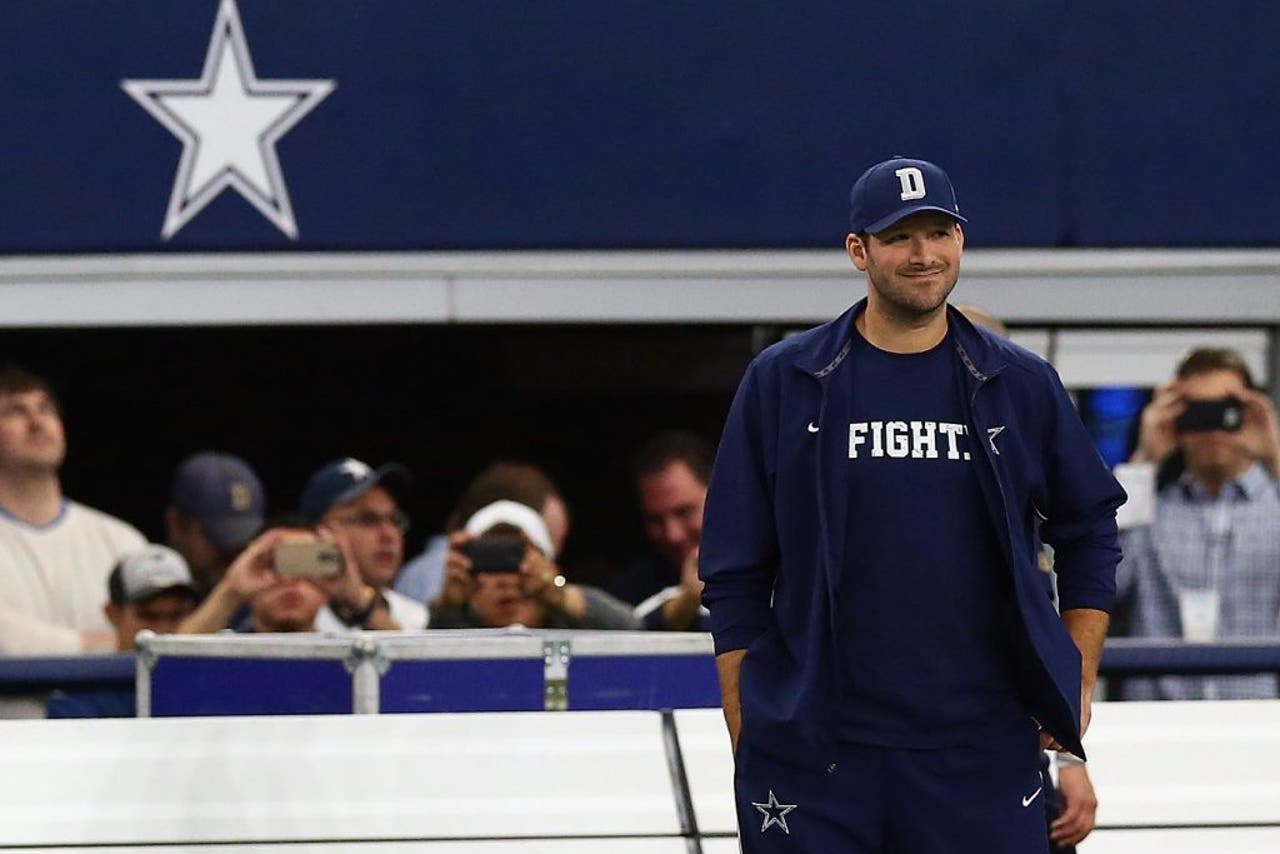 ---
---