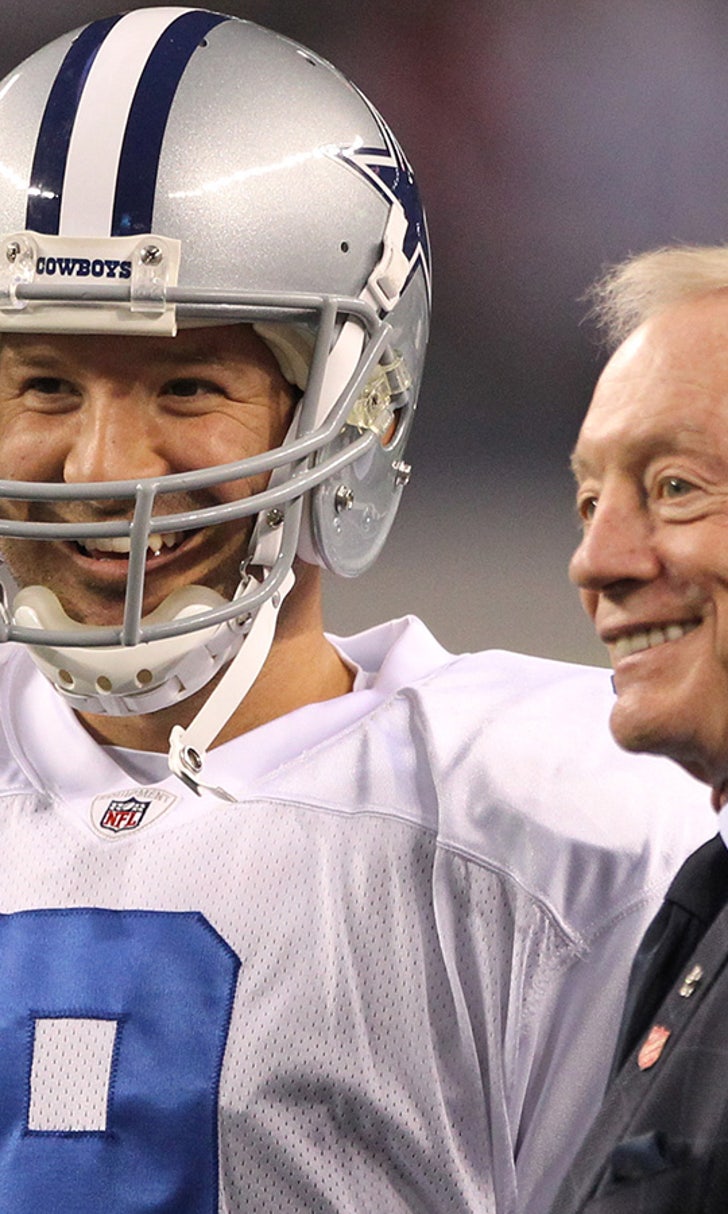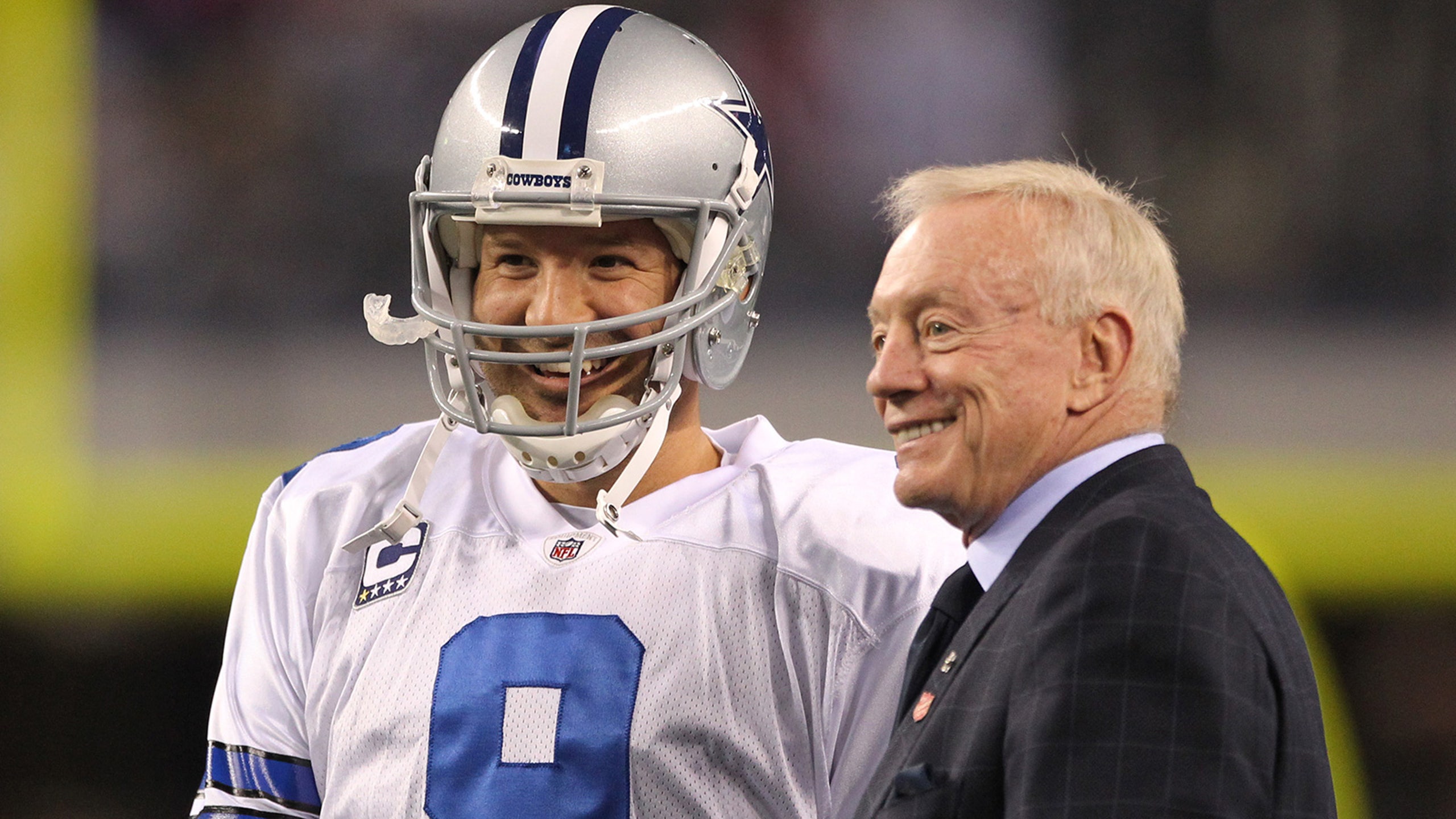 Jerry Jones: Cowboys don't need to draft QB
BY foxsports • January 28, 2016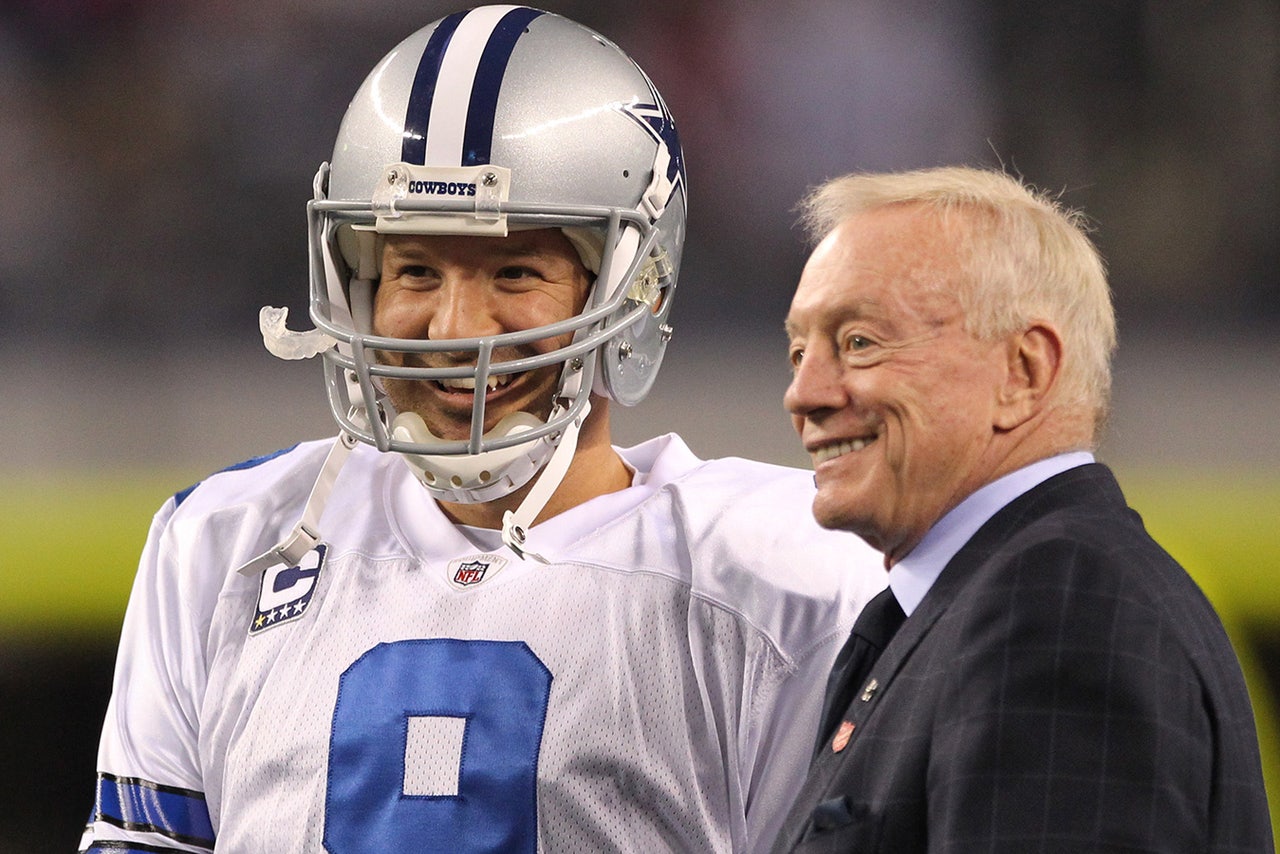 Despite having the fourth-overall pick in the 2016 NFL draft, Dallas Cowboys owner Jerry Jones doesn't believe it's all that important to snag Tony Romo's eventual successor at quarterback.
In a report by NFL.com's Dan Parr, Jones explained that it is not only unnecessary to draft a quarterback with that high first round selection, but it may be unnecessary to draft one at all.
Via Parr:
"There are many options," Jones said. "There's free agency ... We have to (draft a QB) to do what? We have to win a Super Bowl next year? Do we have to compete for a Super Bowl in the future? Do you have to have it in place after this draft? There's no have-to here, in my mind, because we have the luxury of having Romo here for three, four, five more years."
That's a bold statement considering the Cowboys' most recent season. When Romo missed 12 games with a broken collarbone, it was pretty obvious what Dallas' weakness was.
Romo is signed with the Cowboys for another four seasons, so, sure, he can technically be Dallas' quarterback for another four years. But Romo is also about to turn 36. And while he has been a relatively durable quarterback for the better part of his entire career, he's broken that left collarbone three times.
There's no doubt the Cowboys are a better team when Romo is under center. And that will likely end up being the case next season. But will it the next season? Will it work when the Cowboys have a 40-year-old Romo throwing passes?
Tommy Chalk writes about the NFL and NHL for FOX Sports. You can follow him on Twitter @Tommy_Chalk
---
---