National Football League
National Football League
Jared Allen wants NFL sack record
Published
Jun. 20, 2012 12:44 a.m. ET

The NFL single-season sack record has always been out there as a goal for Jared Allen, something far off in the distance that he could see but never reach out and touch.
In the final game of the 2011 season, the Minnesota Vikings defensive end found himself within arm's reach of history, and coming that close has only served to validate and accelerate his ongoing pursuit of the mark.
Allen reported to the team's mandatory minicamp on Tuesday, the first time he's worked out with the Vikings all offseason. He is coming off a 22-sack season, which is a half-sack short of Michael Strahan's single-season record of 22 1/2.
''Once you realize it is possible, then it sinks into your mind this is an actual, capable goal,'' Allen said. ''It's something I can hopefully reproduce again.''
Allen's remarkable play was one of the lone bright spots in an otherwise awful season for the Vikings, who went 3-13 and finished in last place in the NFC North for the second straight season. He went into the season finale against Chicago with 18 1/2 sacks, then dominated the game with 3 1/2 more to fall just short of the record.
He spent the offseason thinking about the would haves and could haves, and came back determined to become the first player in NFL history with multiple 20-sack seasons in his career.
''They took the one away in Green Bay. They gave it a team sack,'' Allen said. ''There were a couple in my arms that I didn't get or the ones where I was just that close. At the end of the year I was kind of bummed out. Now I'm 23 away, versus one away.
''But when you start working out again, it's motivation. It's how can I push myself just a little bit further.''
Allen did not participate in any of the Vikings' optional workouts earlier this summer. He preferred instead to stick with the rigorous training regimen in Arizona that helped him have the best season of his career.
Vikings coach Leslie Frazier made no secret of the fact that he would have liked the veteran in Minnesota for the voluntary portion of workouts to help provide some leadership for a young and rebuilding team.
''These are voluntary sessions so you can't get around that. Guys have the option to attend those OTAs or not attend them,'' Frazier said. ''But the fact that he's at the mandatory minicamp, that's a positive for our team. Having him around is a big plus. We bank on the fact that he's here.''
Allen knows his role as a leader on the team, but he told Frazier of his decision far in advance and is convinced he is on the right path.
''I know there's a lot of young guys and they want veteran leadership stuff, but we've got plenty of time for that in training camp,'' Allen said. ''But the best way I can lead is by being the best player I can be on the field. I feel like, for me, that's having a full offseason with my trainers.''
In today's pass-happy NFL, Allen said he expects sack totals to keep climbing. He predicted that someone, maybe even him, will eventually get 25 sacks in a season.
''I mean, you look at some of the athletes coming. You look at the DeMarcus Wares of the league and the matchups he creates as a 3-4 guy ... I think it's possible. Again, no one's ever had two 20-sack seasons in their career in the history of the NFL. So, someone's got to do that first. I believe it's possible. I believe 25 is a number that will get hit one year. But when? I don't know.''
Linebacker Chad Greenway also made his first appearance with the Vikings in some time, but he had a much different reason for skipping some of the voluntary workouts. Greenway's father, Alan, has had serious health problems. He was diagnosed with leukemia in May, which is now in remission, but some complications have him seeking treatment at the Mayo Clinic.
''Obviously for us, it puts a lot of things in perspective,'' Greenway said. ''At certain times, your work and what you do isn't very important. That's certainly at a time like now.
''But at the same time, I realize that life is going to go on and my life involves this and I'm excited to be at work and excited to be here and running around with my teammates and trying to get better and prepare for the season.''
---
Follow Jon Krawczynski on Twitter: http://www.twitter.com/APkrawczynski .
---
---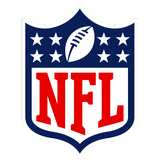 Get more from National Football League
Follow your favorites to get information about games, news and more
---