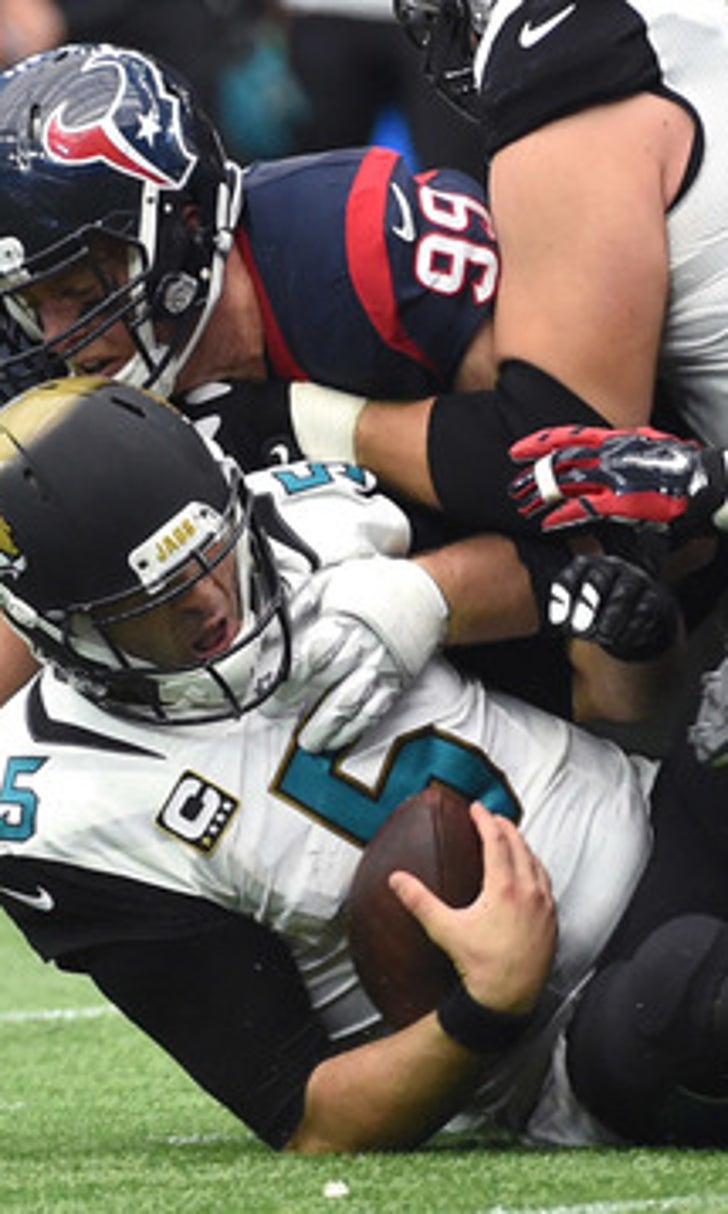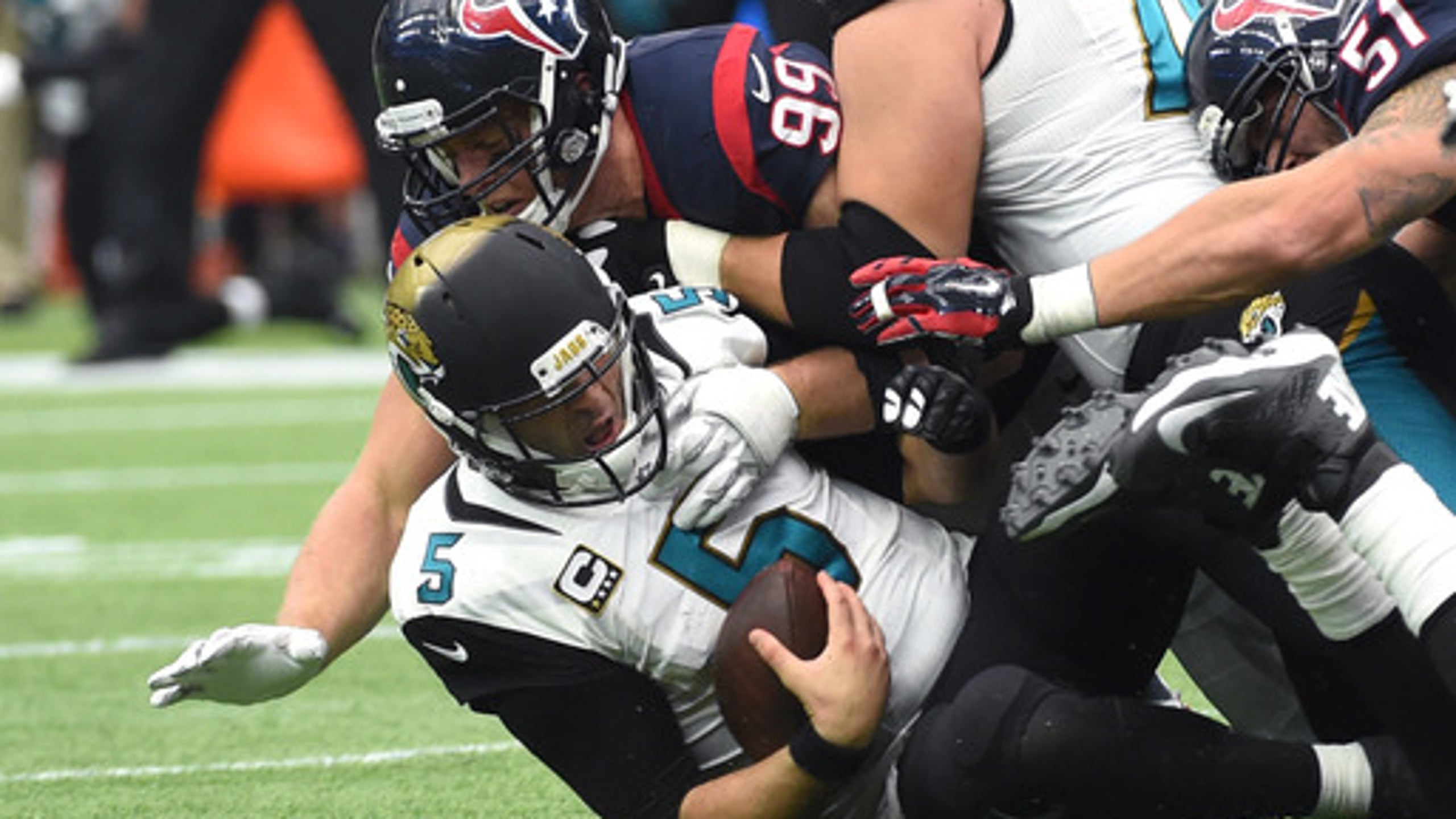 Jaguars GM: We can match up with virtually almost anybody
BY foxsports • September 7, 2016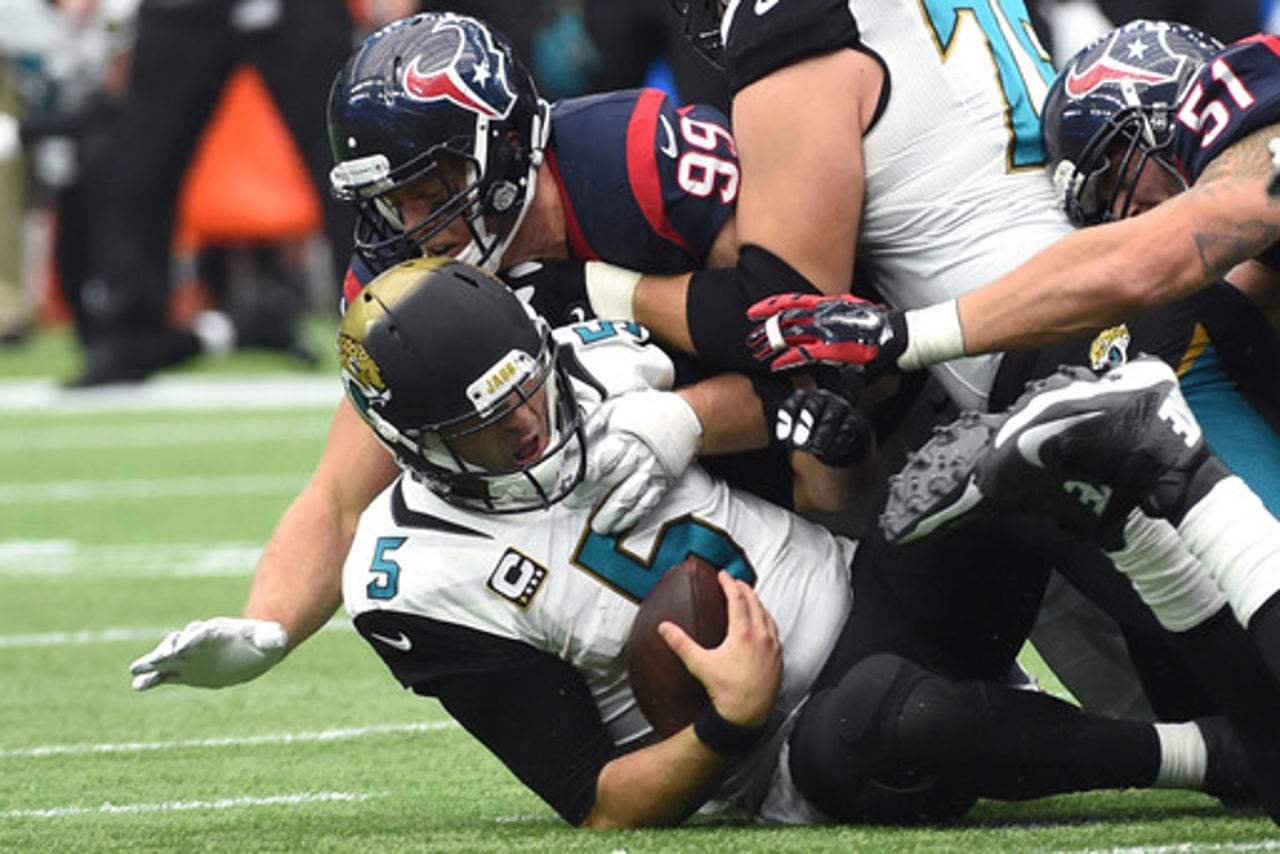 JACKSONVILLE, Fla. (AP) For the first time in four years, Jacksonville Jaguars general manager Dave Caldwell believes his team doesn't have to be perfect to win.
Caldwell spent much of his tenure rebuilding what was one of the worst rosters in the NFL. It was a slow process at first and was ramped up the last two years by spending more than $300 million in free agency.
Now, the Jaguars have their best collection of talent and their highest expectations in nearly a decade. They open the season against Green Bay on Sunday.
''We can match up with virtually almost anybody,'' Caldwell said Wednesday. ''Everything doesn't have to go right and we still have chances.''
That hasn't always been the case.
Of Jacksonville's 36 losses over the last three seasons, 22 of them were by double digits. Caldwell had one of the NFL's least-competitive teams in recent memory in 2013, and it wasn't a whole lot better the following year.
The Jaguars are just 3-20 in the first two months of the season during the Caldwell era, including 1-10 in September.
''I remember us sitting at 0-7, 0-8, maybe 0-9 (and taking a) drink of scotch,'' Caldwell joked.
Jacksonville is counting on those days being done. If not, Caldwell and coach Gus Bradley could be in trouble. Owner Shad Khan already has said that everyone's reasonable expectation for 2016 is a winning record.
Caldwell agreed.
''To have a winning record is probably a reasonable expectation,'' Caldwell said. ''I think he's going to make a decision at the end of 16 games and say this is going in a direction that I like or this is not going in a direction that I like.''
The Jaguars believe they are headed in the right direction.
With quarterback Blake Bortles, tight end Julius Thomas and receivers Allen Robinson and Allen Hurns, the Jags expect to continue making strides on offense. And defensive tackle Malik Jackson, safety Tashaun Gipson and cornerbacks Jalen Ramsey and Prince Amukamara should make immediate impacts on a revamped defense.
The Jaguars should have a good idea how they stack up after playing the Packers, who have made the playoffs seven straight years.
''I'm not real huge into predictions and all that stuff, but I'm confident that the product we're putting out there is better than the product that we've had in the years since I've been here, since probably `07,'' veteran tight end Marcedes Lewis said. ''Very competitive. The fight is different. The feeling is different. I can say that and be genuine in it.''
The Jaguars felt like 2015 would be different, too. Bradley even raised eyebrows before the season by saying ''it's built.'' Then they opened the season 1-5 and essentially ruined all the positive vibes for a franchise that hasn't made the postseason since 2007.
''We want to be a different team. We want to come out and show people we're a different team,'' said Jackson, who came to Jacksonville after winning the Super Bowl with Denver. ''I don't know if playing Green Bay to start the season is good or bad. But it's what we have to do. At the end of the day, that's who they put on our schedule for the first game. ... They could have given us the Super Bowl champs and we would have gladly gone out there and played them.''
Winning or losing the opener realistically means little. There have been plenty of teams start slow and make the playoffs, and just as many start fast and fade down the stretch.
For Caldwell, early success might be better measured in terms of how the Jaguars handle - or overcome - adversity.
''The previous years I felt like we had to be perfect just to be in a game late, where here we can overcome a bad play, a fumble, a backed-up situation, a deficit,'' Caldwell said. ''Offensively we can score quickly and defensively I think we can hold the fort down.''
---
AP NFL website: www.pro32.ap.org and AP NFL Twitter feed: http://twitter.com/AP-NFL
---
---