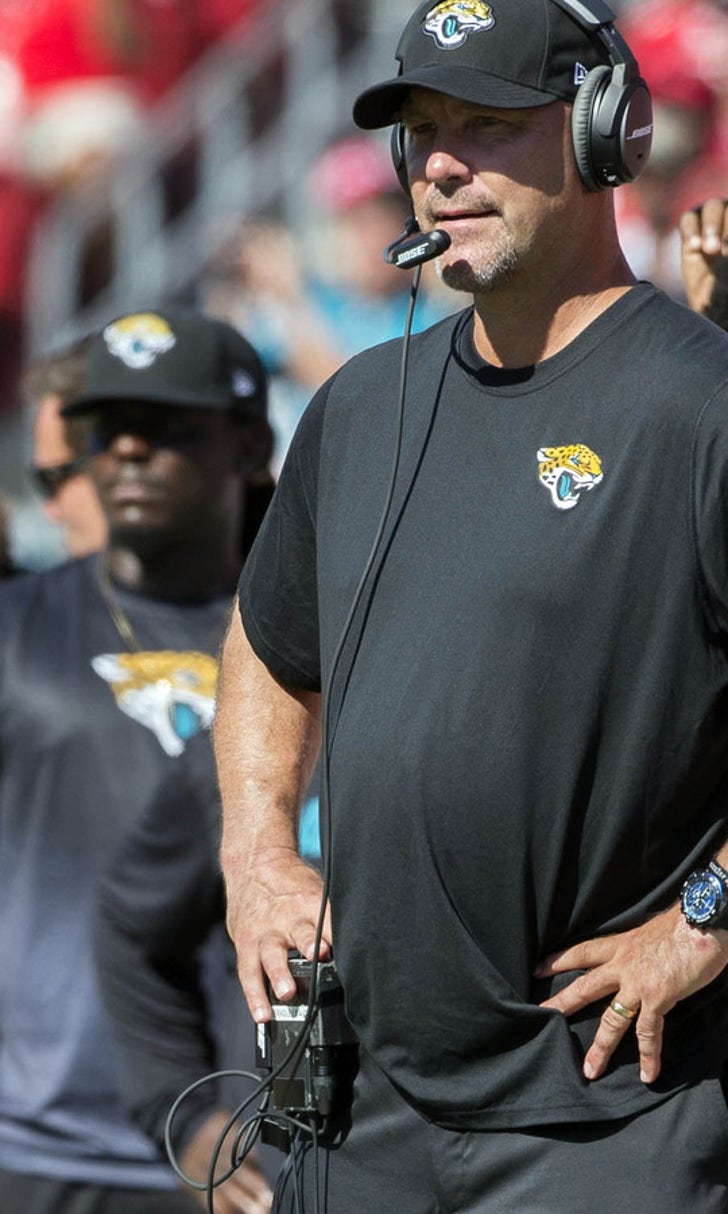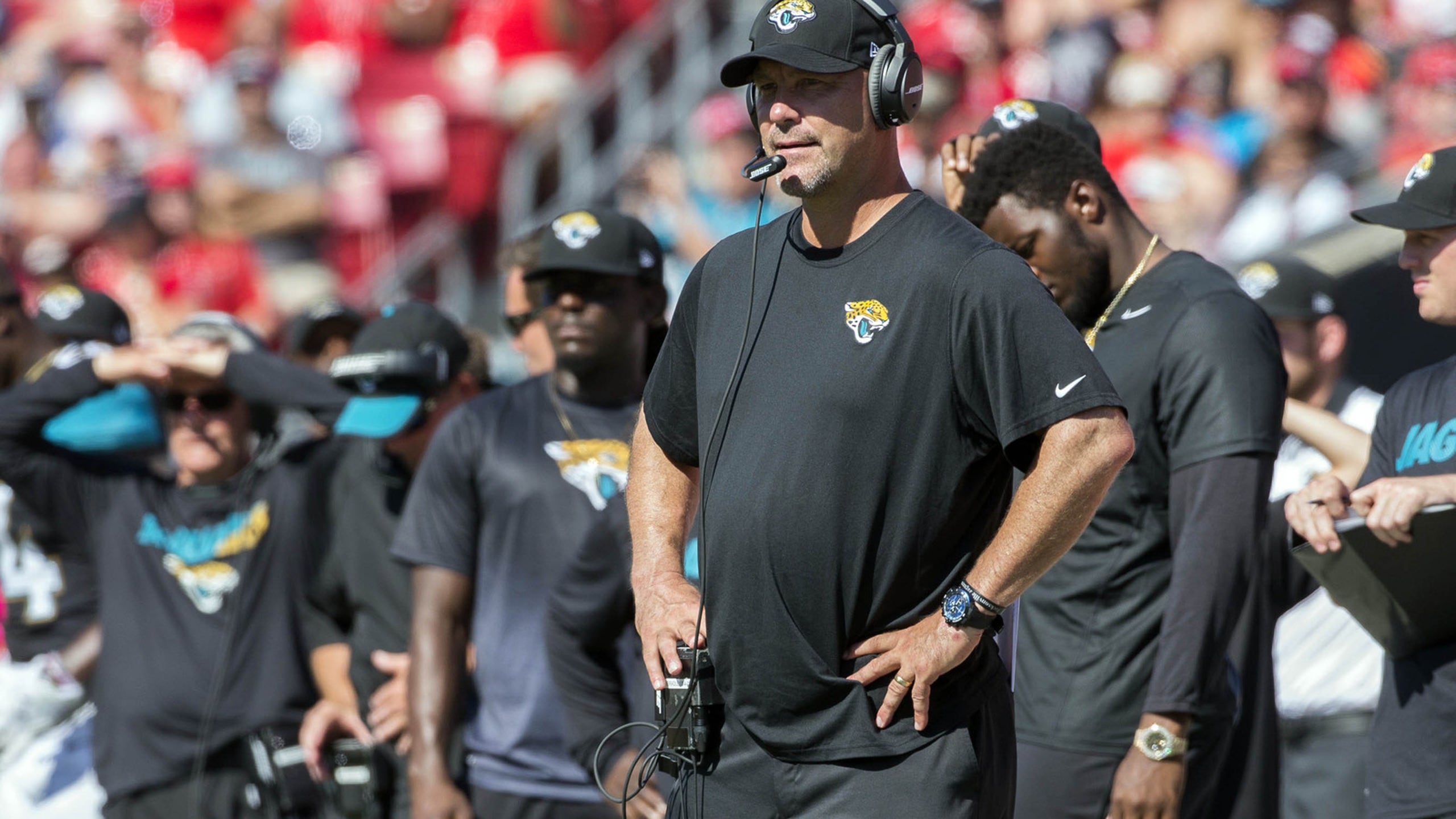 Jaguars coach says team is lacking grit after latest loss to Bucs
BY foxsports • October 12, 2015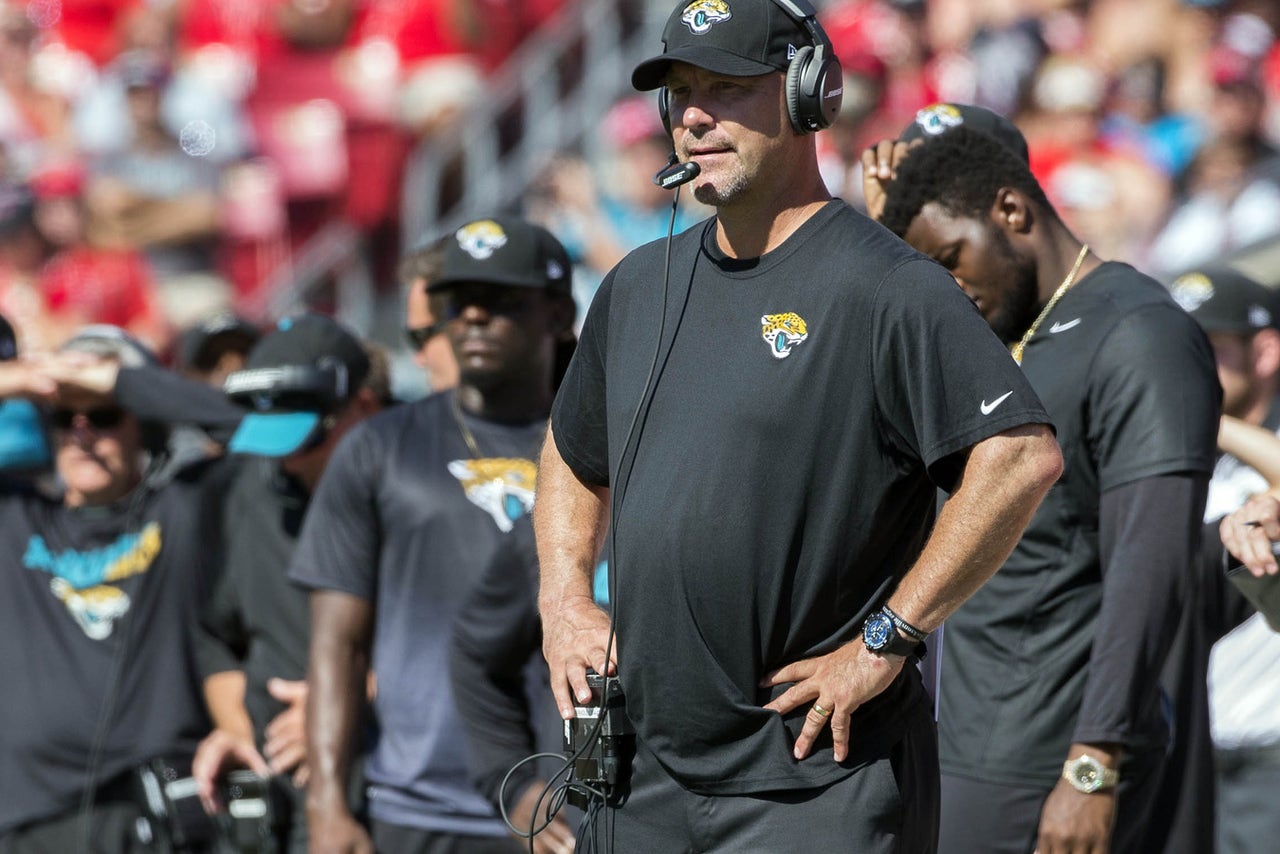 Over the past few years, Gus Bradley has had to explain plenty of times why the Jacksonville Jaguars came up short against whomever their opponent was. On Sunday, the head coach decided it was time to air his true feelings about how his team is playing.
After the Jaguars lost to the Tampa Bay Bucs 38-31 (dropping their record to 1-4 on the year), Bradley questioned the heart and desire of the players and coaches:
"We're very capable of playing better than we did on the field today, and we didn't. We missed it. Again."
"Hopefully the shock gets us to where we go, 'Let's bow up to it and let's go take responsibility and let's really put our mindset to get this done right.'"
"What do they call it? Grit?" Bradley said. "Where you do it play after play after play after play the right things. And you do it enough that when a mistake happens, you can overcome it. But right now we've got too many [mistakes]. We're not showing the grit needed to sustain things."
Jacksonville returns home next weekend to take on the Houston Texans in an AFC South showdown.
More from Gamedayr:
---
---