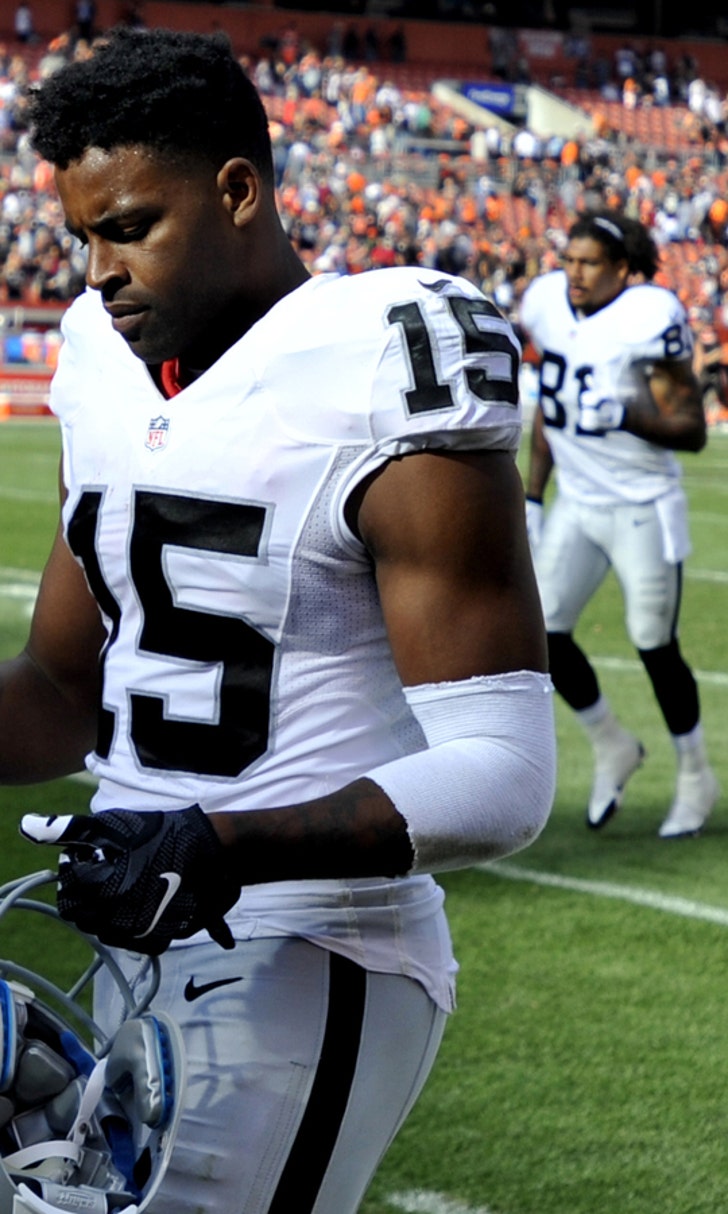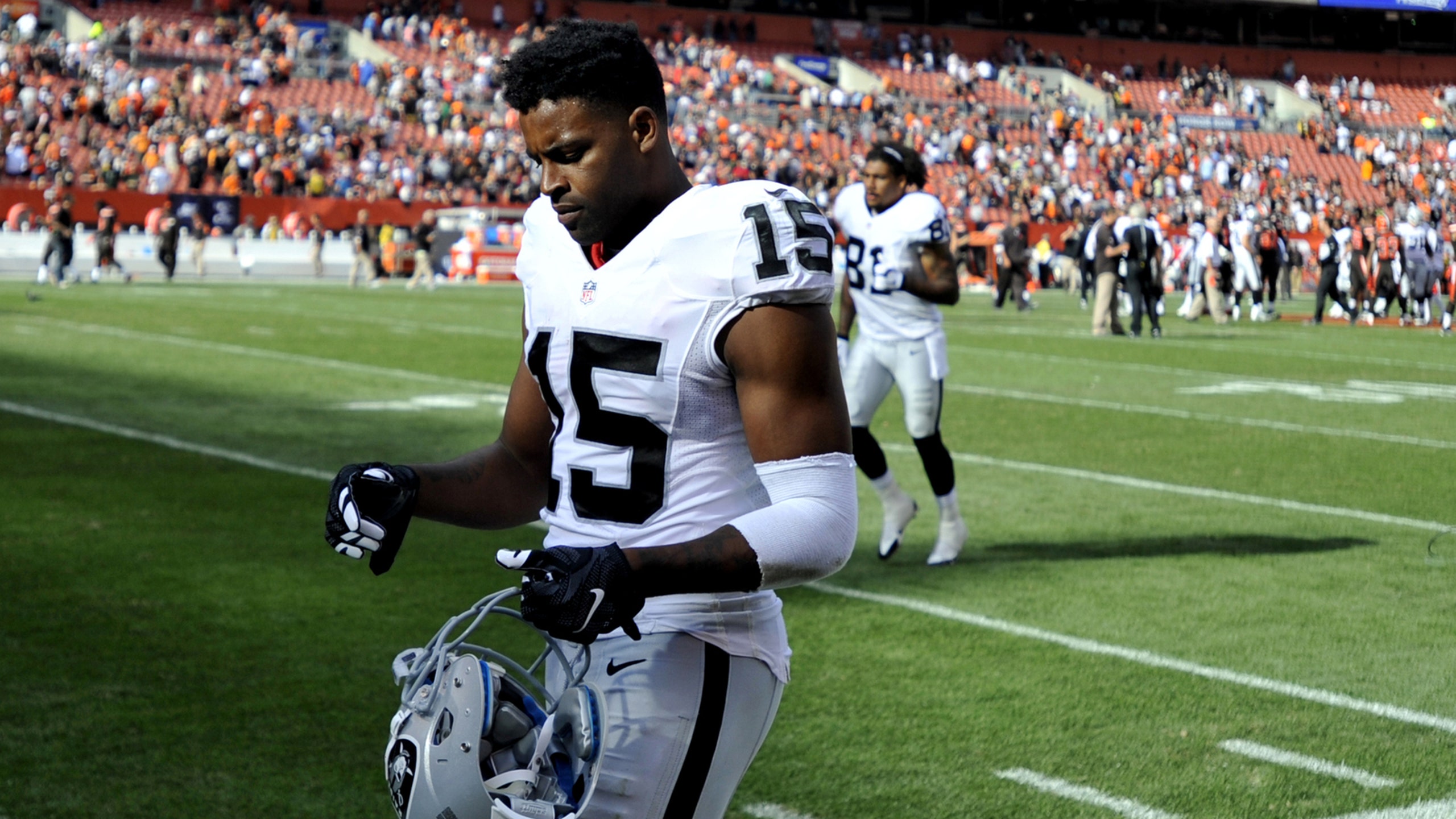 Jack Del Rio impressed with 'great worker' Michael Crabtree
BY foxsports • October 10, 2015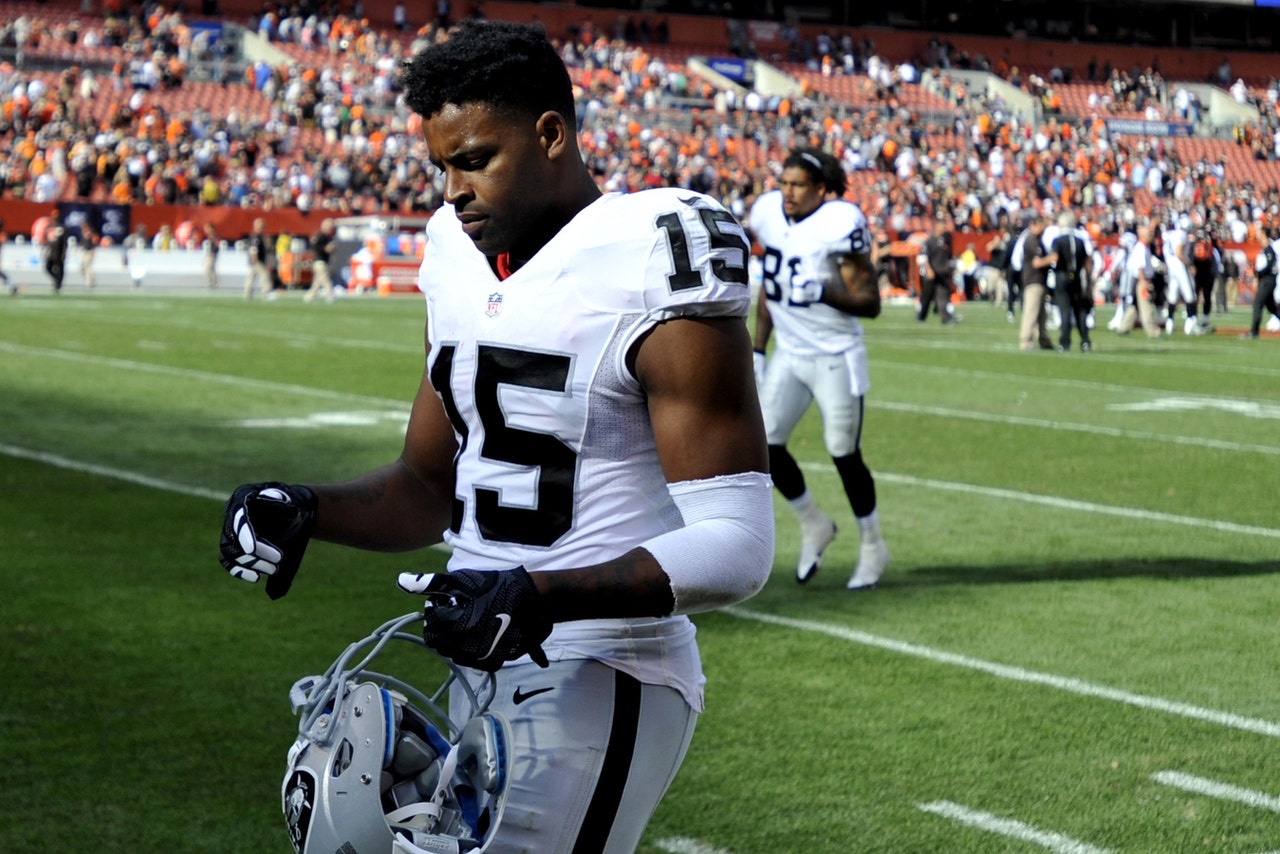 After experiencing nothing but rough waters the past couple of seasons on the west side of the bay in San Francisco, Michael Crabtree is feeling the love on the east side with the Oakland Raiders.
Head coach Jack Del Rio is impressed with the receiver, who he calls "very professional" and "a great worker."
Thanks to his professional work ethic, Crabtree has produced on the field for the Raiders in 2015, catching 23 passes for 264 yards (11.5 yard average) and one touchdown.
In addition to Crabtree's on-field exploits, Del Rio says the veteran is acting as "a mentor" to the team's young corps of receivers.
"He's been a treat to coach," head coach Jack Del Rio said (h/t Scott Bair of CSN Bay Area). "He's very professional, a great worker. He's really taken on kind of a mentor role in that wideout room. I just can't say enough positives about him. He's really been a great teammate and really productive player for us."
This past offseason during free agency, Crabtree made it clear he had nothing but disdain for the 49ers. He revealed last month that San Francisco offered him a contract that was worth more than the one he signed with Oakland. In that same same media session, he also launched some verbal mortar shots in the general direction of his former quarterback, Colin Kaepernick.
The move across the bay clearly did Crabtree some good. He is doing all the little things right, which gives him the right to speak with authority in the meeting rooms with Oakland's young receivers.
Slot receiver Seth Roberts says Crabtree has been "great for the young guys," and that he has taught the receivers "a lot about getting open."
Speaking of young receivers, rookie Amari Cooper -- the early favorite to win the Offensive Rookie of the Year award -- has nothing but respect for Crabtree, who gutted out a tremendous performance in last weekend's loss to the Chicago Bears.
"He showed a lot heart getting back out there," Cooper said. "He didn't have to, but he showed a lot of heart playing through it. Sometimes guys won't go back out if they can't play at their absolute best, but he obviously had a different perspective."
Crabtree had suffered a painful ankle injury early in the game and stuck it out, catching five passes for 80 yards in the process to lead the team.
Oakland now faces its stiffest test yet in Week 5 as the undefeated Denver Broncos come to town. If Crabtree and Cooper can continue making Derek Carr look good, then there is no doubt the Raiders have a shot to win this game and move to 3-2, which would put them just one game back in the AFC West.
More from Sportsnaut:
---
---