National Football League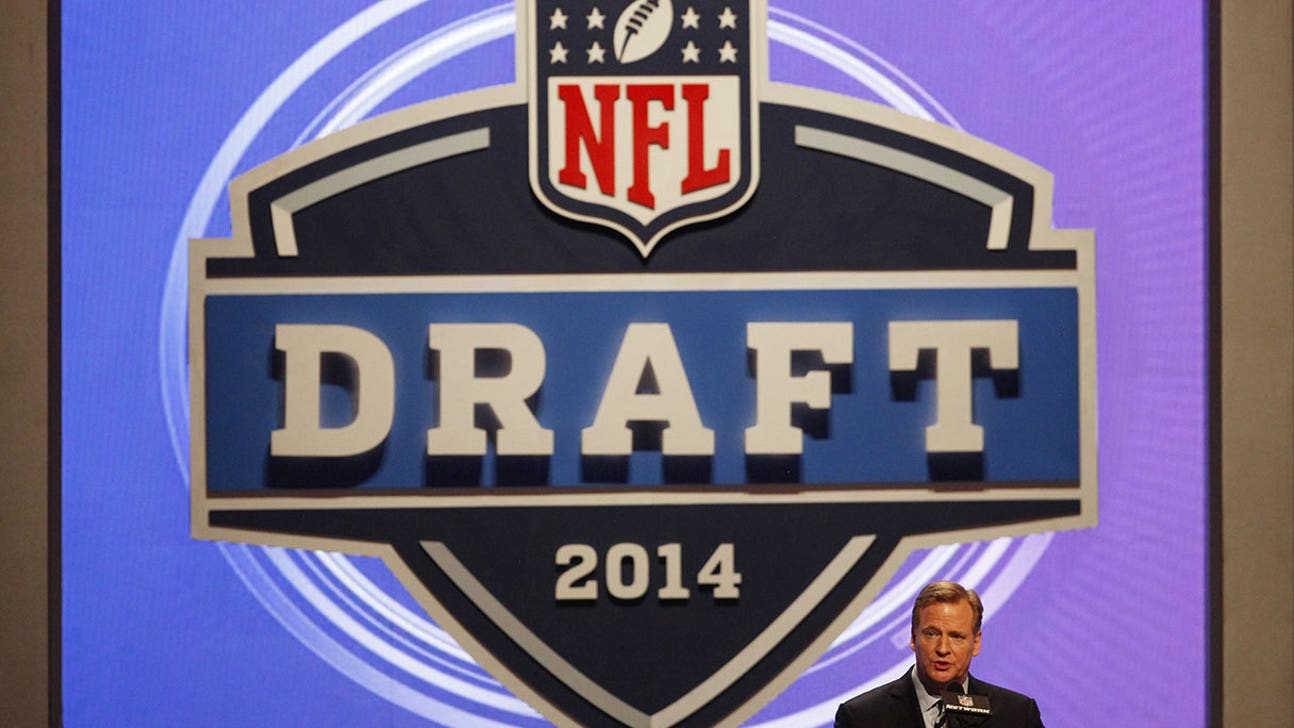 National Football League
It's here! Behold Peter Schrager's seven-round mock extravaganza
Updated
Mar. 4, 2020 10:19 p.m. ET

It's been more than five months since the BCS National Championship Game was played and I posted my first NFL mock draft for FOXSports.com. There's been three more versions along the way, all of which leads to this -- my annual seven-round mock draft. That would be 256 picks. 1 to 256.
So print this out, spread it out amidst the buffalo wings and tortilla chips, and start getting to know Winston-Salem linebacker Carlos Fields, the 212th player I have being selected in this year's draft (great wingspan and a two-time CIAA Defensive Player of the Year!).
Some notes for this one:
1.    No first-round trades are included or hypothesized, but I do expect several towards the third hour of the first round. The bottom third of the first round could be completely shuffled, with teams looking for a quarterback moving up into the 20s to grab them before the start of Day 2. There's great incentive for a team to draft a quarterback in the first round as opposed to the second. The current CBA gives teams a fifth-year option on a first-round pick; just four-year deals for second-round selections.
2.    I've made some slight changes to the first round based on conversations I've had with teams over the last couple of days, but I expect multiple teams to trade up in the first 10, causing the current order below to be thrown into flux. So, cut me some slack if I don't go 32 for 32 in the first round. Please.  
Let me know what you think by tweeting me at @Pschrags or emailing me at PeterSchrager@gmail.com. 
1.   Houston Texans: Jadeveon Clowney, DE, South Carolina: As one source told me a few weeks back, "Is he a risk? Maybe. Is it a bigger risk to pass on him? Yes." The comparisons to Lawrence Taylor have been scoffed at, but Clowney is as good, if not better, than Taylor coming out of college.  Pair him with J.J. Watt, and suddenly Andrew Luck isn't so comfortable in the AFC South for the next 10 years. In front of a group of reporters, I spoke with Clowney on Wednesday and he said with a smile, "I don't think they're going to pass. I think it will be (me). If I have to (go) No. 2, I'm going to be upset. I'm going to have to do something about it."€
2.   St. Louis Rams: Greg Robinson, OT, Auburn: St. Louis could trade this pick. Whether they can find a suitor or not is another issue. It's worked before (they're still reaping the benefits of the RG3 trade) and they're going to be open to any and all suitors here. If they stay here, they'll go with Robinson. I think Larry Allen was arguably the greatest, most dominant offensive lineman to ever play the game of football. Multiple scouts have compared Greg Robinson to Larry Allen. How's that for high expectations? He can play tackle or guard and the potential's limitless.
3. Jacksonville Jaguars: Johnny Manziel, QB, Texas A&M: For two years, we've been going back and forth on where Johnny Manziel ends up. When it's all said and done, I think Jags GM David Caldwell -- in his second year on the job -- rolls the dice and turns Jacksonville into the most relevant professional team in the state of Florida. Jacksonville is in an ideal spot with the third pick and could go Mike Evans, Sammy Watkins, or Blake Bortles here (I see them going offense, not defense), too. But I think it's Manziel. Pair him with offensive coordinator and wunderkind Jedd Fisch, build an offense around him, and send the CBS trucks there for Week 1's national game.
4. Cleveland Browns: Sammy Watkins, WR, Clemson: I've gone back and forth and in a million circles on Cleveland over the past few days. As one NFL executive told me, "The Browns hold the keys to the entire Draft. What they do at four will set dominoes in motion for the next 10 teams." So, what do they do? I think they go with Watkins, the do-everything receiver, who can serve as the complement to Josh Gordon and Jordan Cameron in the Browns offense. A bevy of quarterbacks will be available with the 26th and 35th picks.
5. Oakland Raiders: Khalil Mack, LB, Buffalo: The Raiders loaded up on household names in free agency, adding veterans up and down the roster. The biggest move, however, was the trade for Matt Schaub. The Oakland brass believes he's got some good football left in him and could lead this team back to relevancy and I know offensive coordinator Greg Olson likes him. It's either Mike Evans or Mack, here, and I've got Oakland going with the pass-rush specialist out of Buffalo.  
6. Atlanta Falcons: Jake Matthews, OT, Texas A&M: The Falcons have to keep Matt Ryan upright if they stand a chance in the loaded NFC South. Matthews, the son of NFL great Bruce Matthews, is a 6-foot-5, 310-pound brick wall.  He's so athletic and nimble on his feet that he looks like a tight end at times. Some NFL folks like Matthews as much, if not more, than Robinson. Great fit for the Falcons if they stay put at No. 6 overall.
7. Tampa Bay Buccaneers: Mike Evans, WR, Texas A&M: Jason Licht and Lovie Smith would be awfully happy if the draft played out this way and Evans lands in their laps without having to trade up into the top five. Evans is right up there with Watkins on a few teams' boards, and the value of getting a 6-4 receiver with pass catching ability like Evans at seventh overall is off the charts. If Evans is gone, this pick could be Aaron Donald, the big defensive tackle out of Pitt. And if Manziel is still on the board, this is where it gets interesting.
8. Minnesota Vikings: Justin Gilbert, CB, Oklahoma State: Remember, Mike Zimmer's a defensive backs coach at heart. And Justin Gilbert -- in a relatively weak defensive back class -- is an absolute stud. An athletic specimen who can step right in and be a lockdown corner in a division loaded with tall, rangy receivers, this could be the pick at No. 8. I can't see Minnesota going quarterback at this point, though defensive tackle might be the move.
9. Buffalo Bills: Odell Beckham, Jr., WR, LSU: Want to talk about a player whose stock is rising by the hour? Beckham's the guy. Buffalo likes what they've got at quarterback in E.J. Manuel and feature one of the top front sevens in the entire league. Robert Woods and Marquise Goodwin -- two rookies from a season ago -- have promise at wide receiver with Stevie Johnson. Doug Marrone and offensive coordinator Nathaniel Hackett's offense is obviously still a work in progress, but adding Beckham would be a nice bonus. He can do it all and I'm hearing Buffalo as a landing spot more and more.
10. Detroit Lions: Aaron Donald, DT, Pittsburgh: Suh and Fairley's contracts are up in the near future and Donald falls to Detroit at 10th overall? I think they'd scoop him up. As one scout told me in March, "If he was one inch taller he'd be talked about like a top three pick." So, Donald's somewhat undersized, but he pops off film and his production at the college level was off the charts. He ran the fastest 40-yard-dash for defensive tackles at the Combine and was dominant at the Senior Bowl the entire week in Mobile. Scouts love this guy.
11. Tennessee Titans: Blake Bortles, QB, Central Florida: I've been hearing cornerback or pass rusher for Tennessee the past few weeks, but if Bortles slips all the way to 11, Ken Whisenhunt -- an offensive mind at heart -- may go quarterback. As one coach put it to me at the NFL League Meetings in March, "People scoff at the Roethlisberger comparisons, but watch the way he escapes trouble in the pocket. There's one guy who does it like [Bortles] does, and it's Roethlisberger." Jake Locker's offered mixed results and hasn't been able to stay healthy. The fifth year of his option wasn't picked up last week. The writing's on the wall. If Bortles is on the board, I like him as a Titan.
13. St. Louis Rams: Calvin Pryor, S, Louisville: The Rams defense is on the cusp of being one of the league's very best, if they're not in the conversation already. Safety is a position they'd like to upgrade. Rodney McLeod and TJ McDonald are the projected starters now. Pryor, who I actually have rated slightly higher than Alabama prospect Ha Ha€ Clinton-Dix, is an explosive hitter with fantastic range. He fits the Rams' defensive style. He plays angry, aggressive, and can make a difference right away. If Johnny Manziel slips around here, he could be a wild card pick at 13, too. Jeff Fisher's a fan.
14. Chicago Bears: C.J Mosley, LB, Alabama: In a conversation at the League Meetings back in March, Mosley was compared by one league personnel man to Patrick Willis and DeMeco Ryans. The Bears could use someone like that in the middle of their defense. Linebacker's a tradition in Chicago. Butkus, Singletary, Urlacher ... big shoes to fill, but Mosley could be handed the torch. I like this fit for Chicago. Mosley could play inside or outside and should be a tackle machine at the next level.
15. Pittsburgh Steelers: Kyle Fuller, CB, Virginia Tech: Fuller's rocketed up draft boards in recent weeks and could go as high as the top 15. A Virginia Tech standout, he's got good NFL size and can make an impact right off the bat. Comes from an NFL family (brothers Vincent and Corey) and can contribute on special teams. Good fit for a cornerback group that could use some more depth.
16. Dallas Cowboys: Kony Ealy, DE, Missouri: Not the flashiest name on the board, but one that could help the Cowboys' ailing pass rush. Mizzou has become a bit of a defensive line factory in recent years with Aldon Smith, Ziggy Hood, and Sheldon Richardson all going in the first round. Ealy's the next in line. A 6-5, 280-pound force on the edge, he could be a sound addition to a pass rush that'll desperately miss the presence of DeMarcus Ware.
17. Baltimore Ravens: Ha Ha Clinton-Dix, S, Alabama: I haven't seen Clinton-Dix mocked to the Ravens many other places, but it'd make some sense if he fell all the way to 17th overall. Safety is a position of need (Matt Elam could play one spot; Clinton-Dix could play the other), and Ozzie Newsome loves his Alabama guys.
18. New York Jets: Eric Ebron, TE, North Carolina: Jets fans in Radio City would be thrilled to see the athletic Ebron slip all the way to 18. If Buffalo passes on him at 9, as we have them doing here, I could see him falling to New York. Compared to Jimmy Graham, he's the next in a recent outpouring of big bodied, athletic, pass-catching tight ends. The Jets need to give their quarterback -- whether it's Geno Smith or Michael Vick -- a go-to security blanket. Ebron would be just that. 
19. Miami Dolphins: Taylor Lewan, OT, Michigan: You may have heard, but the Dolphins had some issues on their offensive line last season. Branden Albert will man the left tackle position in Miami. If Lewan falls to 19, he's the perfect complement on the other side.
20. Arizona Cardinals: Anthony Barr, OLB, UCLA:  The Arizona defense is one of the best in the league. Adding Barr would be quite the steal at 20th overall.  A converted college running back who excelled when moved to linebacker, Barr's an ideal fit for Arizona's 3-4 attack. He's been listed as high as sixth overall in mock drafts. He could end up being the prize of the first round at 20.
21. Green Bay Packers: Ryan Shazier, OLB, Ohio State:  Not the flashiest name on the board, but one that could fit right into Dom Capers' 3-4 scheme.  He'll play the OLB spot at the next level, an area where he excelled at Ohio State. He recorded back-to-back 115 tackle seasons and had a conference-best 143 tackles in 2013. A pass-rushing talent you can't find everywhere and one of the draft gems multiple sources around the league have in their first round.
22. Philadelphia Eagles: Darqueze Dennard, CB, Michigan State: The Thorpe Award winner could slip all the way to 22. There's been talk in league circles about his arms being too small and his physical style with smaller receivers at the college level not translating to the NFL. All that said, the man is a lock-down corner and if he's on the board at 22, Philadelphia would be more than thrilled to add him to their secondary. Will Chip Kelly draft a wide receiver? Yes, at some point. I don't see him grabbing one here if Dennard's still on the board.
23. Kansas City Chiefs: Brandin Cooks, WR, Oregon State: If the Chiefs keep this pick and Cooks is still on the board, the DeSean Jackson-like speedster out of Oregon State could be a mighty good fit in Andy Reid's West Coast offense. Cooks broke the record for receptions in a Pac-12 season last year and can play either the slot or outside.
24. Cincinnati Bengals: Timmy Jernigan, DT, Florida State: Jernigan's not the biggest guy in the world, but uses leverage well and stuffs the run. The Bengals are always looking to add talent up front. If Jernigan falls to 24, he'd be a good fit.
25. San Diego Chargers: Jason Verrett, CB, TCU: Verrett ran a 4.38 in the 40-yard-dash, and he registered a 39-inch vertical leap, which was one of the best verticals of all players at the combine. He also shows up on tape. His height could be a bit of an issue in the pros, but he's a playmaker. I could see him in John Pagano's scheme.
27. New Orleans Saints: Marqise Lee, WR, USC: Between Drew Brees, Jairus Byrd, and whatever Jimmy Graham's next contract will be, the Saints' salary cap is tied up in three big names for the forseeable future. That makes them a candidate to trade out of this pick and load up on later selections. If they keep this selection, I like Lee -- the dynamic receiver out of USC. He can step in, almost immediately, and be a reliable weapon in Sean Payton's high-flying offense.  
28. Carolina Panthers: Jimmie Ward, S, Northern Illinois: Steve Smith, Brandon LaFell, and Ted Ginn are all gone. Jason Avant and Tiquan Underwood aren't going to replace any of those three, but with such a rich, deep draft of wideouts, I can't imagine Carolina reaching to take one here. Ward is a punishing hitter across the middle who could help alleviate the loss of Mike Mitchell in the defensive backfield. Carolina's in a tough spot, too, like New Orleans -- where between Cam Newton, Greg Hardy, and Luke Kuechly -- they've got three very large contracts looming. This could make them a trade-down candidate to a team looking to get a Derek Carr or Teddy Bridgewater, here, too.  
29. New England Patriots: Dee Ford, OLB/DE, Auburn: All that talk of New England's interest in a quarterback seems like a smokescreen to me. Want to get a team to trade up to 29? Talk up Tom Savage, Teddy Bridgewater, and the rest. Ford can play the edge or outside linebacker. The loss of Brandon Spikes will be felt in New England, at least somewhat, and Ford could provide some of the run stuffing Spikes provided.
30. San Francisco 49ers: DeMarcus Lawrence, DE/OLB Boise State: Lawrence's draft stock's been rising since the end of the college football season. A 6-foot-3, 250 pound pass rush talent, Lawrence ran a 4.69 40-yard-dash at a recent workout. He recorded 20.5 tackles for loss in 2013 and he's compared favorably to Seahawks pass rushing star Bruce Irvin. This could be a great fit for San Francisco's scheme.
31. Denver Broncos: Xavier Su'a-Filo, OG, UCLA: I've seen Su'a Filo, the 305-pound, road-paver slotted as a third or fourth-round pick on some lists. Nonsense. If he's not the top offensive guard in this draft, he's right up there as No. 2 or 3. The man can run block. Toss in the tape. I can't get enough. Denver lost Zane Beadles this offseason. He's a productive run and pass blocker they'll miss. The "X-Man" would be a solid addition.
32. Seattle Seahawks: Jeremiah Attaochu, LB/DE, Georgia Tech: The depth of Pete Carroll's front seven gets even deeper with a pass rushing talent like Attaochu. The owner of the Georgia Tech sack record, Attaochu could be used in an outside linebacker or 4-3 defensive end in Dan Quinn's defense. Will only be a 21-year-old rookie when the season starts in September. Plenty of potential and already a pretty solid foundation.
SECOND ROUND
33. Houston Texans: Jimmy Garoppolo, QB, Eastern Illinois
34. Washington Redskins: Ra'Shede Hageman, DT, Minnesota
35. Cleveland Browns: Bradley Roby, CB, Ohio State
37. Atlanta Falcons: Marcus Smith, LB/DE, Louisville
38. Tampa Bay Buccaneers: Louis Nix, DT, Notre Dame
39. Jacksonville Jaguars: Cody Latimer, WR, Indiana
42. Tennessee Titans: Carlos Hyde, RB, Ohio State
43. New York Giants: Jace Amaro, TE, Texas Tech
44. St. Louis Rams: Kelvin Benjamin, WR, Florida State
45. Detroit Lions: Marcus Martin, C/G, USC
46. Pittsburgh Steelers: Jack Mewhort, OT, Ohio State
47. Dallas Cowboys: Deone Bucannon, S, Washington State
48. Baltimore Ravens: Morgan Moses, OT, Virginia
49. New York Jets: Jordan Matthews, WR, Vanderbilt
50. Miami Dolphins: Daniel McCullers, DT, Tennessee
51. Chicago Bears: Stephon Tuitt, DT, Notre Dame
52. Arizona Cardinals: AJ McCarron, QB, Alabama
53. Green Bay Packers: Austin Seferian-Jenkins, TE, Washington
54. Philadelphia Eagles: Allen Robinson, WR, Penn State
55. Cincinnati Bengals: Marqueston Huff, S, Wyoming
56. San Francisco 49ers: Joel Bitonio, OG, Nevada
57. San Diego Chargers: Ed Stinson, DE, Alabama
58. New Orleans Saints: Kyle Van Noy, OLB, BYU
59. Indianapolis Colts: Stanley Jean-Baptiste, CB, Nebraska
60. Carolina Panthers: Davante Adams, WR, Fresno State
61. San Francisco 49ers: Trent Murphy, DE, Stanford
62. New England Patriots: Weston Richburg, C/G, Colorado State
63. Denver Broncos: Phillip Gaines, CB, Rice
64. Seattle Seahawks: Ja'Wuan James, OT, Tennessee
THIRD ROUND
Pick (overall)
1 (65). Houston Texans: Bishop Sankey, RB, Washington
2 (66). Washington Redskins: Keith McGill, CB, Utah
3 (67). Oakland Raiders: Donte Moncrief, WR, Ole Miss
4 (68). Atlanta Falcons: DaQuan Jones, DT, Penn State
5 (69). Tampa Bay Buccaneers: Gabe Jackson, OG, Mississippi State
6 (70). Jacksonville Jaguars: Telvin Smith, OLB, Florida State
7 (71). Cleveland Browns: Scott Crichton, DE, Oregon State
8 (72). Minnesota Vikings: Chris Borland, LB, Wisconsin
9 (73). Buffalo Bills: Walt Aikens, CB, Liberty
10 (74). New York Giants: Martavis Bryant, WR, Clemson
11 (75). St. Louis Rams: Tajh Boyd, QB, Clemson
12 (76). Detroit Lions: Jarvis Landry, WR, LSU
13 (77). San Francisco 49ers (from Tennessee Titans): Pierre Desir, CB, Lindenwood
14 (78). Dallas Cowboys: Jackson Jeffcoat, DE, Texas
15 (79). Baltimore Ravens: Will Sutton, DT, Arizona State
16 (80). New York Jets: Bruce Ellington, WR, South Carolina
17 (81). Miami Dolphins: Ego Ferguson, DT, LSU 
18 (82). Chicago Bears: Logan Thomas, QB, Virginia Tech
19 (83). Cleveland Browns (from Pittsburgh Steelers): Tre Mason, RB, Auburn
20 (84). Arizona Cardinals: Cyril Richardson, OT, Baylor
21 (85). Green Bay Packers: Bashaud Breeland, CB, Clemson
22 (86). Philadelphia Eagles: Paul Richardson, WR, Colorado 
23 (87). Kansas City Chiefs: Aaron Murray, QB, Georgia
24 (88). Cincinnati Bengals: Zach Mettenberger, QB, LSU
25 (89). San Diego Chargers: Chris Smith, OLB, Arkansas
26 (90). Indianapolis Colts: Andre Williams, RB, Boston College
27 (91). New Orleans Saints: Lamarcus Joyner, CB/S, Florida State
28 (92). Carolina Panthers: Dominique Easley, DT, Florida
29 (93). New England Patriots: Kelcy Quarles, DT, USC
30 (94). San Francisco 49ers: David Yankey, OG/OT, Stanford
31 (95). Denver Broncos: Kevin Norwood, WR, Alabama
32 (96). Minnesota Vikings (from Seattle Seahawks): Marcus Roberson, CB, Florida
33 (97). Pittsburgh Steelers (compensatory selection): Cauran Reid, DT, Princeton
34 (98). Green Bay Packers (compensatory selection): Antonio Richardson, OT, Tennessee
35 (99). Baltimore Ravens (compensatory selection): Terrance West, RB, Towson
36 (100). San Francisco 49ers (compensatory selection): Troy Niklas, TE, Notre Dame
FOURTH ROUND
Pick (overall)
1 (101). Houston Texans: C.J. Fiedorowicz, TE, Iowa
2 (102). Washington Redskins: Billy Turner, OT, North Dakota State
3 (103). Atlanta Falcons: E.J. Gaines, CB, Missouri
4 (104). New York Jets (from Tampa Bay Buccaneers): Kareem Martin, DE, North Carolina
5 (105). Jacksonville Jaguars: George Uko, DT, USC
6 (106). Cleveland Browns: John Dowling, S, Western Kentucky
7 (107). Oakland Raiders: Jared Abbrederis, WR, Wisconsin
8 (108). Minnesota Vikings: Jeremy Hill, RB, LSU
9 (109). Buffalo Bills: Arthur Lynch, TE, Georgia
10 (110). St. Louis Rams: Carl Bradford, LB, Arizona State
11 (111). Detroit Lions: Trai Turner, OG, LSU
12 (112). Tennessee Titans: Terrence Brooks, S, Florida State
13 (113). New York Giants: James Gayle, DE, Virginia Tech
14 (114). Jacksonville Jaguars (from Baltimore Ravens): Laurent Duvernay-Tardif, OT/OG, McGill
15 (115). New York Jets: Dakota Dozier, OG, Furman
16 (116). Miami Dolphins: Devin Street, WR, Pittsburgh
17 (117). Chicago Bears: Will Clarke, DE, West Virginia
18 (118). Pittsburgh Steelers: Brandon Coleman, WR, Rutgers
19 (119). Dallas Cowboys: Michael Schofield, OT, Michigan
20 (120). Arizona Cardinals: Crockett Gillmore, TE, Colorado State
21 (121). Green Bay Packers: Ed Reynolds, S, Stanford
22 (122). Philadelphia Eagles: Jordan Tripp, LB, Montana
23 (123). Cincinnati Bengals: Christian Jones, LB, Florida State
24 (124). Kansas City Chiefs: Cameron Fleming, OT, Stanford
25 (125). San Diego Chargers: Nevin Lawson, CB, Utah State
26 (126). New Orleans Saints: Rashaad Reynolds, CB, Oregon State
27 (127). Cleveland Browns (from Indianapolis Colts): Jemea Thomas, CB, Georgia Tech
28 (128). Carolina Panthers: Terrance Mitchell, CB, Oregon
29 (129). San Francisco 49ers: Jordan Zumwalt, LB, UCLA
30 (130). New England Patriots: Devonta Freeman, RB, Florida State
31 (131). Denver Broncos: Adrian Hubbard, LB, Alabama
32 (132). Seattle Seahawks: Chris Davis, CB, Auburn
33 (133). Detroit Lions (compensatory selection): Aaron Colvin, CB, Oklahoma
34 (134). Baltimore Ravens (compensatory selection): Trevor Reilly, OLB/DE, Utah
35 (135). Houston Texans (compensatory selection): Jeremy Deering, S, Rutgers
36 (136). Detroit Lions (compensatory selection): Justin Britt, OT, Missouri
37 (137). New York Jets (compensatory selection): Travis Swanson, G/C, Arkansas
38 (138). Baltimore Ravens (compensatory selection): Larry Webster, TE, Bloomsburg
39 (139). Atlanta Falcons (compensatory selection): Storm Johnson, RB, UCF
40 (140). New England Patriots (compensatory selection): Ricardo Allen, CB, Purdue
FIFTH ROUND
Pick (overall)
1 (141). Houston Texans: Zach Kerr, DT, Delaware
2 (142). Washington Redskins: Matt Patchan, OT, Boston College
3 (143). Tampa Bay Buccaneers: Demetri Goodson, CB, Baylor
4 (144). Jacksonville Jaguars: Loucheiz Purifoy, CB, Florida
5 (145). Cleveland Browns: Robert Herron, WR, Wyoming
6 (146). Seattle Seahawks (from Oakland Raiders): Preston Brown, LB, Louisville
7 (147). Atlanta Falcons: Morgan Breslin, OLB, USC
8 (148). Minnesota Vikings: Justin Ellis, DT, Louisiana Tech
9 (149). Buffalo Bills: Kenny Ladler, S, Vanderbilt
10 (150). Jacksonville Jaguars (from Detroit Lions): Ka'Deem Carey, RB, Arizona
11 (151). Tennessee Titans: Shayne Skov, LB, Stanford 
12 (152). New York Giants: Antone Exum, CB, Virginia Tech
13 (153). St. Louis Rams: Brandon Dixon, CB, Northwest Missouri State
14 (154). New York Jets: Pierre Warren, S, Jacksonville State
15 (155). Miami Dolphins: Charles Sims, RB, West Virginia
16 (156). Chicago Bears: A.C. Leonard, TE, Tennessee State
17 (157). Pittsburgh Steelers: Vinnie Sunseri, S, Alabama
18 (158). Dallas Cowboys: Kendall James, CB, Maine
19 (159). Jacksonville Jaguars (from Baltimore Ravens): Josh Huff, WR, Oregon
20 (160). Arizona Cardinals: James White, RB, Wisconsin
21 (161). Green Bay Packers: Lache Seastrunk, RB, Baylor
22 (162). Philadelphia Eagles: Cotton Underwood, DE, Illinois State
23 (163). Kansas City Chiefs: Ethan Westbrooks, DE, West Texas A&M
24 (164). Cincinnati Bengals: Garrett Gilbert, QB, SMU
25 (165). San Diego Chargers: Ross Cockrell, CB, Duke
26 (166). Indianapolis Colts: Jay Bromley, DT, Syracuse
27 (167). New Orleans Saints: Lonnie Ballentine, S, Memphis
28 (168). Carolina Panthers: L'Damian Washington, WR, Missouri
29 (169). New Orleans Saints (from New England Patriots through Philadelphia Eagles): Gabe Ikard, C, Oklahoma
30 (170). San Francisco 49ers: Max Bullough, LB, Michigan State
31 (171). Denver Broncos: Brock Coyle, LB, Montana
32 (172). Seattle Seahawks: Kevin Pierre-Louis, LB, Boston College
33 (173). Pittsburgh Steelers (compensatory selection): Andre Hal, CB, Vanderbilt
34 (174). New York Giants (compensatory selection): Jake Murphy, TE, Utah
35 (175). Baltimore Ravens (compensatory selection): Parker Graham, OT, Oklahoma State
36 (176). Green Bay Packers (compensatory selection): Kevin Pamphile, OT, Purdue
SIXTH ROUND
Pick (overall)
1 (177). Houston Texans: Robert Nelson, S, Arizona State
2 (178). Washington Redskins: Shaquille Richardson, CB, Arizona
3 (179). Jacksonville Jaguars: Lamin Barrow, LB, LSU
4 (180). Cleveland Browns: Avery Williamson, LB, Kentucky
5 (181). Houston Texans (from Oakland Raiders): Isaiah Crowell, RB, Alabama State
6 (182). Atlanta Falcons: Bennie Fowler, WR, Michigan State
7 (183). Chicago Bears (from Tampa Bay Buccaneers): Matt Hazel, WR, Coastal Carolina
8 (184). Minnesota Vikings: Taylor Hart, DE, Oregon
9 (185). Tampa Bay Buccaneers (from Buffalo Bills): David Fales, QB, San Jose State
10 (186). Tennessee Titans: Brandon Thomas, OG, Clemson
11 (187). New York Giants: Anthony Steen, OG, Alabama
12 (188). St. Louis Rams: Shamar Stephen, DT, Connecticut
13 (189). Detroit Lions: Jerick McKinnon, RB, Georgia Southern
14 (190). Miami Dolphins: Devekeyan Lattimore, LB, South Florida
15 (191). Chicago Bears: Charles Leno, OG, Boise State
16 (192). Pittsburgh Steelers: Eric Pinkins, S, San Diego State
17 (193). Kansas City Chiefs (from Dallas Cowboys): Colt Lyerla, TE, Oregon
18 (194). Baltimore Ravens: Dontae Johnson, CB, North Carolina State
19 (195). New York Jets: Ciante Evans, CB, Nebraska
20 (196). Arizona Cardinals: Josh Mauro, DE, Stanford
21 (197). Green Bay Packers: Zach Moore, DE, Concordia-St. Paul
22 (198). New England Patriots (from Philadelphia Eagles): Keith Wenning, QB, Ball State
23 (199). Cincinnati Bengals: Kenneth Acker, CB, SMU
24 (200). Kansas City Chiefs: Chris Watt, OG, Notre Dame
25 (201). San Diego Chargers: Ryan Grant, WR, Tulane
26 (202). New Orleans Saints: Brent Urban, DE, Virginia
27 (203). Indianapolis Colts: Michael Campanaro, WR, Wake Forest
28 (204). Carolina Panthers: Trey Burton, QB/WR, Florida
29 (205). Jacksonville Jaguars (from San Francisco 49ers): Marion Grice, RB, Arizona State
30 (206). New England Patriots: Zach Fulton, OG, Tennessee
31 (207). Denver Broncos: Wesley Johnson, C, Vanderbilt
32 (208). Seattle Seahawks: Michael Sam, DE/LB, Missouri
33 (209). New York Jets (compensatory selection): Howard Jones, LB, Shepherd
34 (210). New York Jets (compensatory selection): Jabari Price, CB, North Carolina
35 (211). Houston Texans (compensatory selection): Prince Shembo, LB, Notre Dame
36 (212). Cincinnati Bengals (compensatory selection): Carlos Fields, LB, Winston-Salem
37 (213). New York Jets (compensatory selection): De'Anthony Thomas, RB, Oregon
38 (214). St. Louis Rams (compensatory selection): Denicos Allen, LB, Michigan State
39 (215). Pittsburgh Steelers (compensatory selection): TJ Jones, WR, Notre Dame
SEVENTH ROUND
Pick (overall)
1 (216). Houston Texans: Bryan Stork, C, Florida State
2 (217). Washington Redskins: Dri Archer, WR, Kent State
3 (218). Cleveland Browns: Anthony Johnson, DT, LSU
4 (219). Oakland Raiders: John Urschel, G, Penn State
5 (220). Atlanta Falcons: Richard Rodgers, TE, California
6 (221). Tampa Bay Buccaneers: Deon Broomfield, S, Iowa State
7 (222). Jacksonville Jaguars: Carrington Byndom, CB, Texas
8 (223). Minnesota Vikings: Shaq Evans, WR, UCLA
9 (224). Buffalo Bills: Asa Watson, TE, North Carolina State
10 (225). Carolina Panthers (from New York Giants): Marcus Williams, DB, North Dakota State
11 (226). St. Louis Rams: Dion Bailey, S, USC
12 (227). Detroit Lions: Brock Jensen, QB, North Dakota State
13 (228). Tennessee Titans: Aaron Lynch, DE, South Florida
14 (229). Dallas Cowboys (from Chicago Bears): John Brown, WR, Pittsburg State
15 (230). Pittsburgh Steelers: Ahmad Dixon, S, Baylor
16 (231). Dallas Cowboys: Jeff Janis, WR, Saginaw Valley
17 (232). Indianapolis Colts (from Baltimore Ravens): Jeoffrey Pagan, DE, Alabama
18 (233). New York Jets: Will Smith, OLB, Texas Tech
19 (234). Miami Dolphins: Alfred Blue, RB, LSU
20 (235). Oakland Raiders (from Arizona Cardinals): Shaquil Barrett, LB, Colorado State
21 (236). Green Bay Packers: Cameron Brate, TE, Harvard
22 (237). Philadelphia Eagles: Keith Price, QB, Washington
23 (238). Dallas Cowboys (from Kansas City Chiefs): James Stone, C, Tennessee
24 (239). Cincinnati Bengals: Josh Walker, OG, Middle Tennessee
25 (240). San Diego Chargers: Chris Boswell, K, Rice
26 (241). St. Louis Rams (from Indianapolis Colts): Jay Prosch, FB, Auburn
27 (242). San Francisco 49ers (from New Orleans Saints): Kerry Wynn, DE, Richmond
28 (243). San Francisco 49ers (from Carolina Panthers): Antonio Andrews, RB, Western Kentucky
29 (244). New England Patriots: Jerry Gates, S, Bowling Green
30 (245). San Francisco 49ers: Daniel Sorensen, S, BYU
31 (246). Denver Broncos: Devon Kennard, OLB, USC
32 (247). Oakland Raiders (from Seattle Seahawks): Dashaun Phillips, CB, Tarleton State
33 (248). Dallas Cowboys (compensatory selection): Kameron Jackson, CB, Cal
34 (249). St. Louis Rams (compensatory selection): Eric Ward, WR, Texas Tech
35 (250). St. Louis Rams (compensatory selection): Jon Halapio, G, Florida
36 (251). Dallas Cowboys (compensatory selection): Ryan Groy, G, Wisconsin
37 (252). Cincinnati Bengals (compensatory selection): Qua Cox, CB, Jackson State
38 (253). Atlanta Falcons (compensatory selection): Ryan Jones, C, San Jose State
39 (254). Dallas Cowboys (compensatory selection): Casey Pachall, QB, TCU
40 (255). Atlanta Falcons (compensatory selection): Zurlon Tipton, RB, Central Michigan
41 (256). Houston Texans (compensatory selection): Walker May, DE, Vanderbilt
---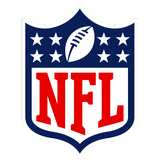 Get more from National Football League
Follow your favorites to get information about games, news and more
---