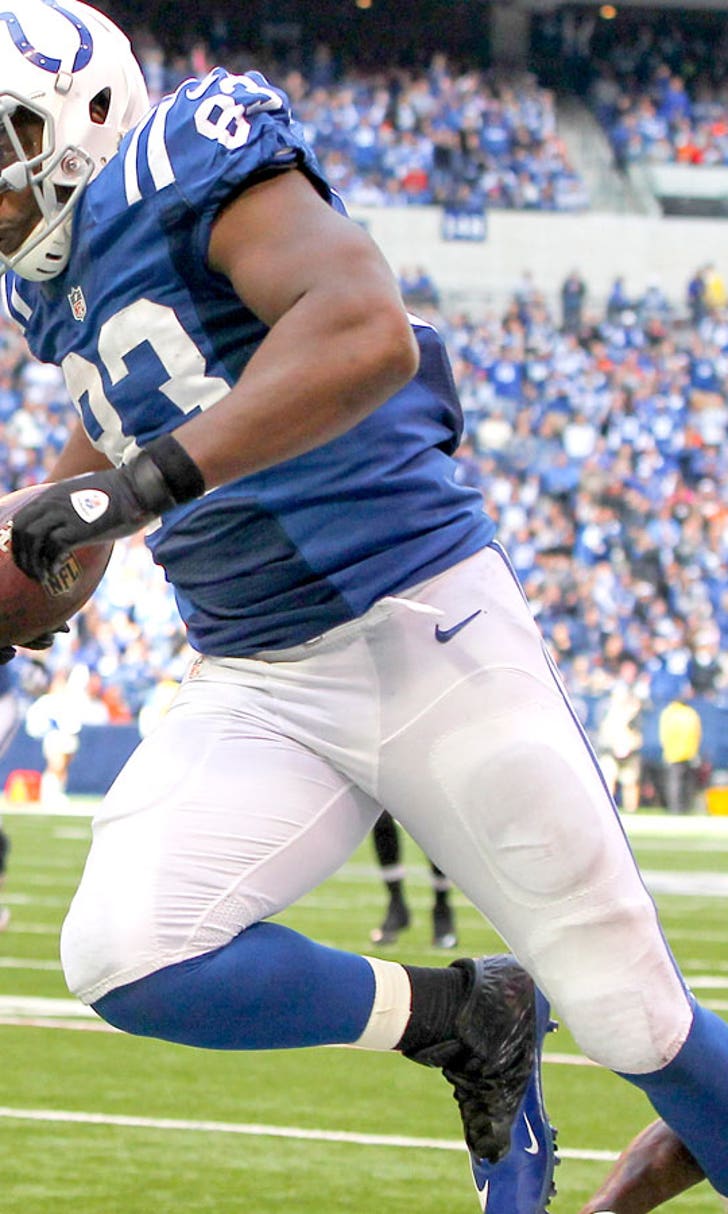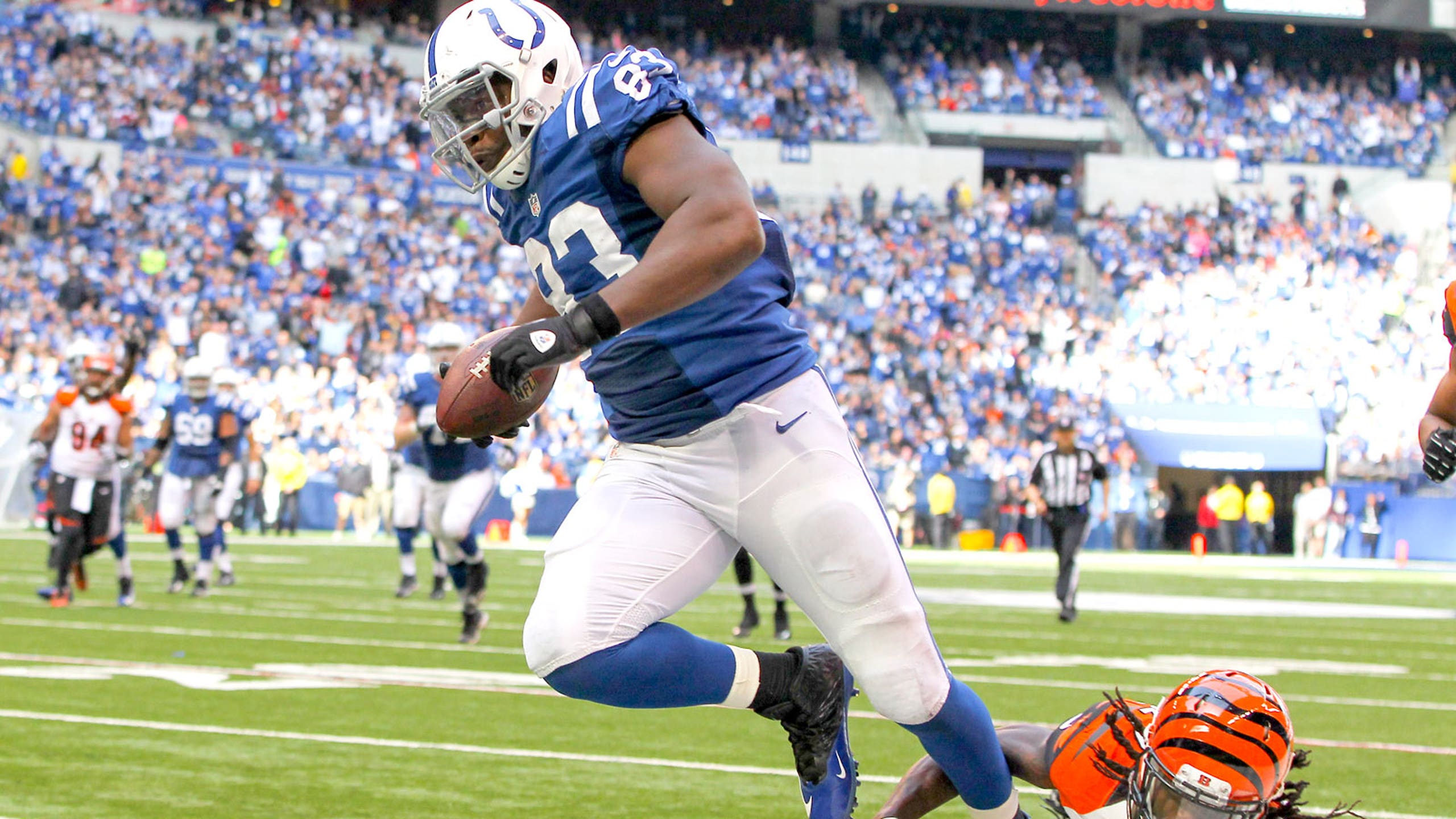 Indianapolis TE Dwayne Allen: I wasn't used properly in 2015
BY foxsports • January 14, 2016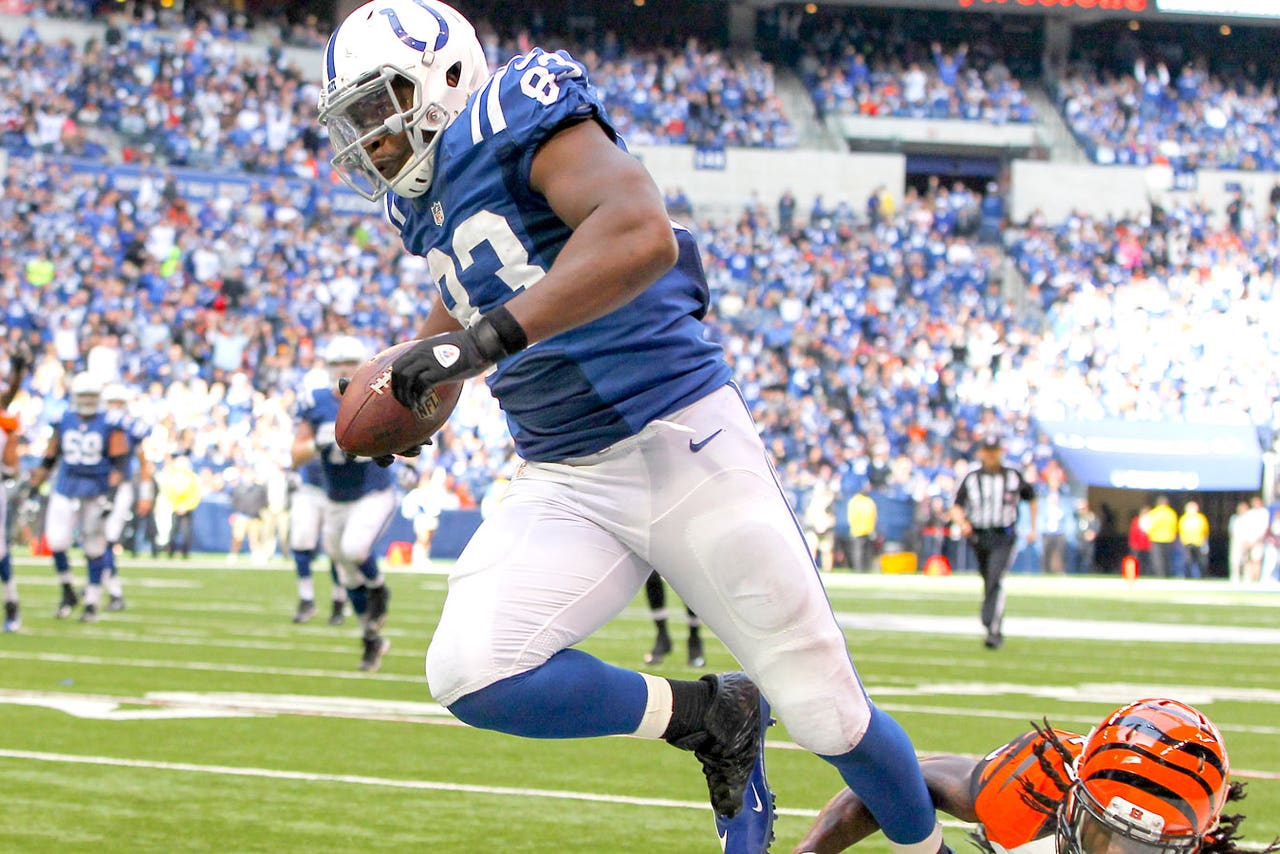 Indianapolis Colts tight end Dwayne Allen is headed for free agency after a quiet 2015 season that left him feeling underutilized.
Allen caught 16 passes for 109 yards and one touchdown on 29 targets, his lowest output over a full season in his four-year career.
Following a 2014 season in which he caught 29 passes for 395 yards and eight touchdowns, Alen said his 2015 campaign didn't offer a full picture of what's he capable of doing on offense.
"If you use a spatula to swat flies, it's still a spatula," Allen said. "You just misused the spatula. To grade or evaluate my season would be unfair a little bit because I don't think I was used the way I should have been used. I signed up to be a part of this team and the way the coaching staff and personnel decided to use me is how they were going to use me. But to evaluate my game as a tight end in the NFL, the film speaks for itself."


The 25-year old is set to become an unrestricted free agent in March, as is fellow tight end Coby Fleener. The team may not be able to retain both due to salary cap constraints. 
After a difficult season, Allen said wherever he ends up playing, the goal remains the same.
"It was a long year, along with being used a ton in the pass-blocking game and being off the field on third down," Allen said. "That's how crazy this year has been.

"I want to win more than anything. My decision, whenever it is, will be about winning."
---
---