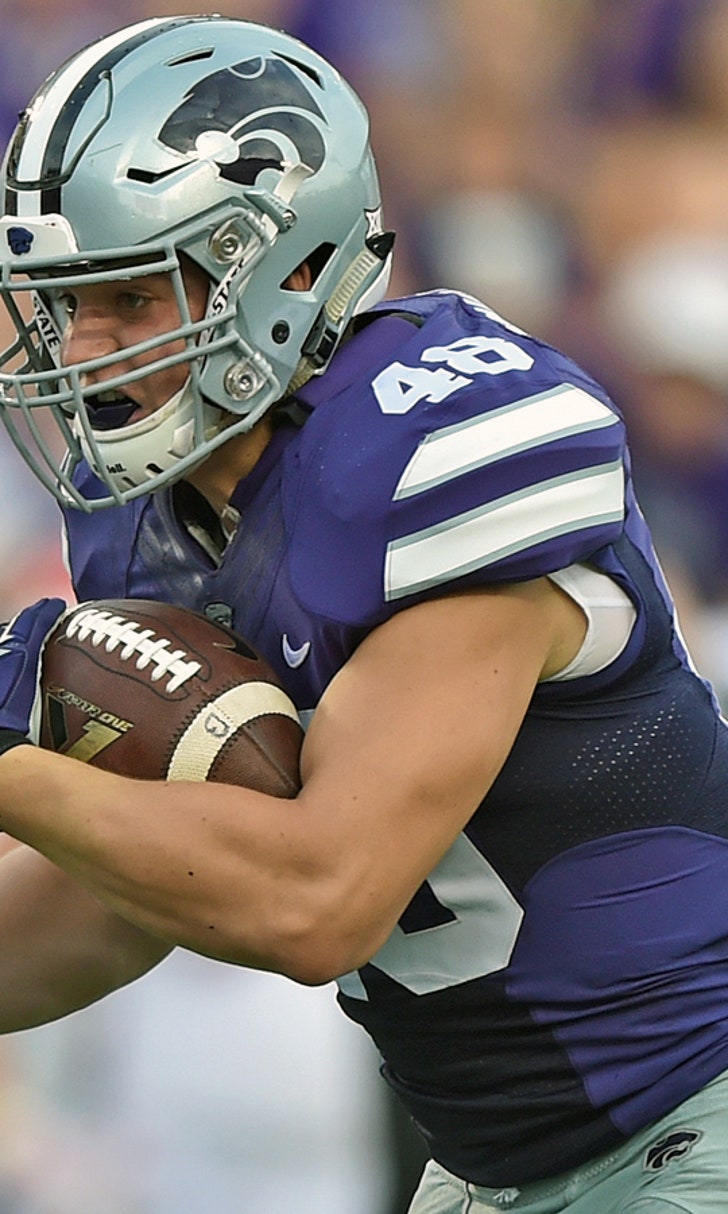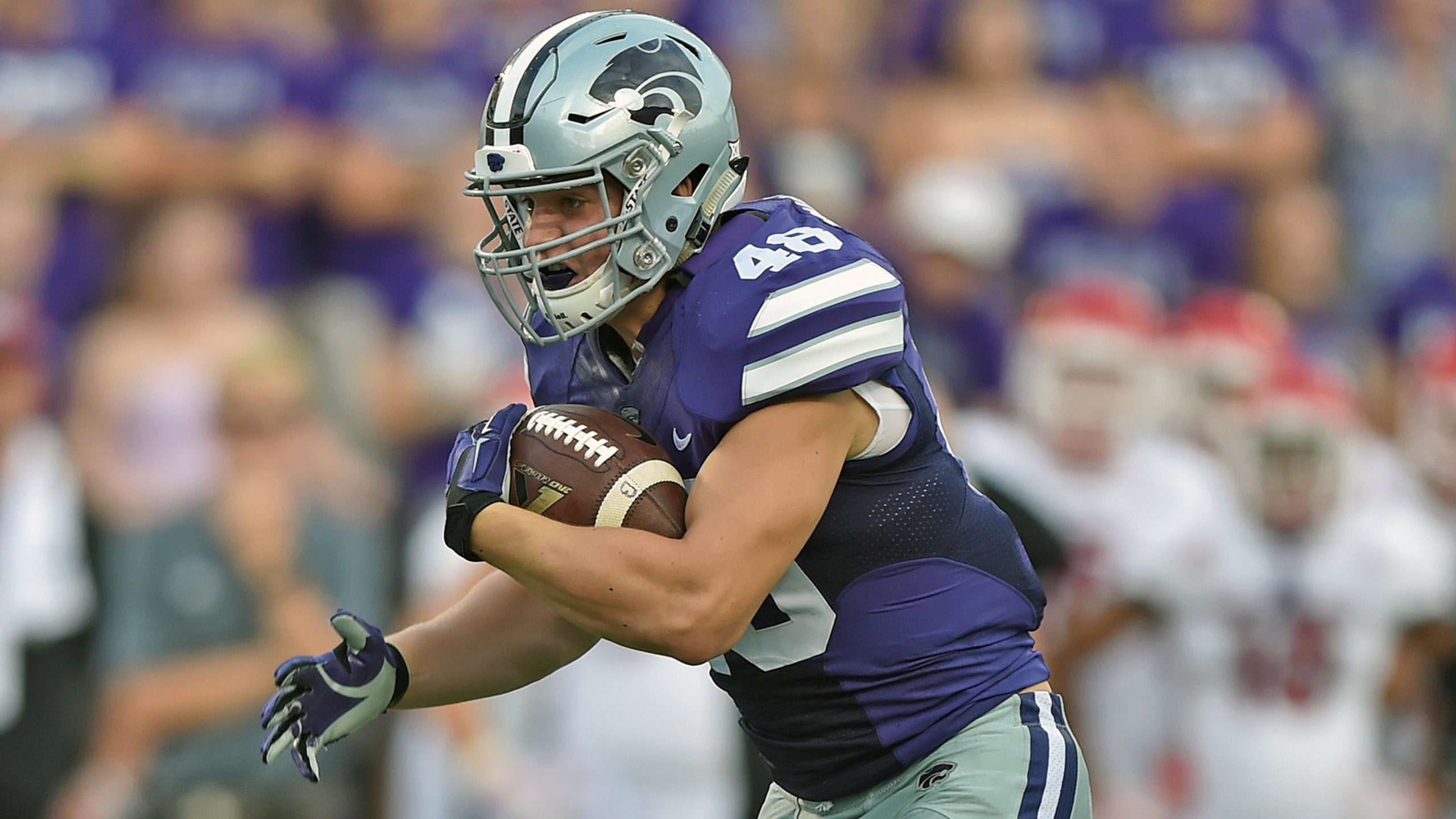 How Rob Gronkowski's little bro plans to kill it at Senior Bowl
BY Mike Garafolo • January 26, 2016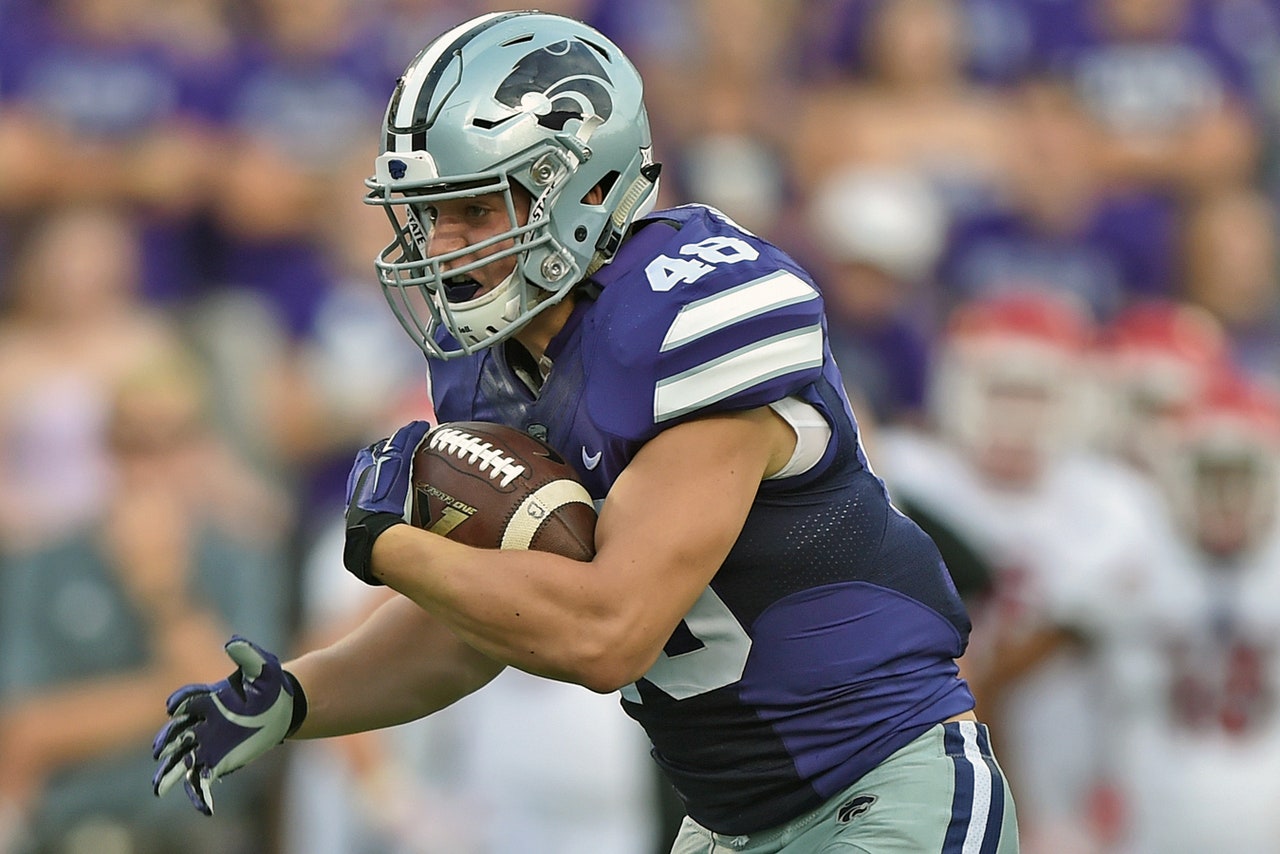 MOBILE, Ala. -- Glenn Gronkowski had a big week coming up and was traveling down here on Sunday, so he only got to see the fourth quarter of the AFC Championship — which ended up being fine, because that was the best part of a terrific game.
"The worst part, actually," the Kansas State fullback told FOX Sports on Tuesday following the first Senior Bowl practice of the week for the South team.
OK, yeah, it was the worst part for him because it ended poorly for Glenn's brother Rob and the New England Patriots. Though it wasn't for lack of effort from Rob, who made an outstanding 40-yard catch to convert a fourth-and-10 and then hauled in a 4-yard touchdown on fourth-and-goal to set up a two-point conversion that would've tied the game.
"He was open, but there's a lot of pressure there," Glenn Gronkowski said of the failed two-point play — an incomplete pass from Tom Brady to Julian Edelman. "But awesome touchdown. Two big plays under pressure like that. ... He's been killing it all year."
Now it's Glenn's turn to try killing it here in Mobile.
Though he had one year of eligibility left, Gronkowski left college to enter the NFL Draft. The decision was celebrated by many NFL fans because more Gronk is a good thing. Since five football seasons have come and gone since the clock on his college eligibility started running, Gronkowski was eligible to play in this week's Senior Bowl. He jumped at the chance because he wants to show he's more versatile than the Wildcats' offense allowed him to be.
Glenn, who measured 6-2 and weighed in at 238 pounds, isn't as tall as Rob, so he likely will have to play more than one position on the NFL level.
"I've already played all of them just on the first day — fullback, tight end, H-back, slot receiver, I played all those today. So they're already using me the way I want to be used," Gronkowski said, adding that he's most comfortable in the backfield because of his experience at fullback. "I want to play a big role on special teams, too. They have me on all those. I'm going to go out there and show I can do something there."
Gronkowski is projected to be a late-round pick, though he can help his stock by showing his versatility here in Mobile.
It also doesn't hurt that Rob, Chris and Dan Gronkowski have already suited up for NFL games. So while Glenn said part of his decision to leave school early was because he knew he could "fall back on the family business" of G&G Fitness Companies (an exercise-equipment company founded by the boys' father Gordy and uncle Glenn), it seems the true family business is playing NFL football, at least for a while.
"Football's not forever," Glenn said with a laugh.
So he might as well enjoy it. And since he's a Gronkowski, you know he will.
"We're all like that, especially when we're all around each other," Glenn said of the party-animal Gronk style. "Rob is probably more a comedian an than all of us. He's a little more loose than all of us. I think you guys all know that by now. ... When it's time to go to work, it's time to go to work. You put all that other stuff aside.
"But there's always time to have fun, though. You have to have fun in life."
Rob in the Super Bowl would've been more fun, but he has nothing to be ashamed of following his effort in the AFC Championship, particularly since he battled through what he termed to be "freaky" cramps that sidelined him for a portion of the game.
"Stuff like that never happens to him," Glenn said. "I know how he prepares for games. He takes care of himself. He has his own guys that are at his house every day taking care of his body and all that.
"Like he said, it was freaky to have something like that happen in the game. But in Denver, you never know what's going to happen up there."
---
---