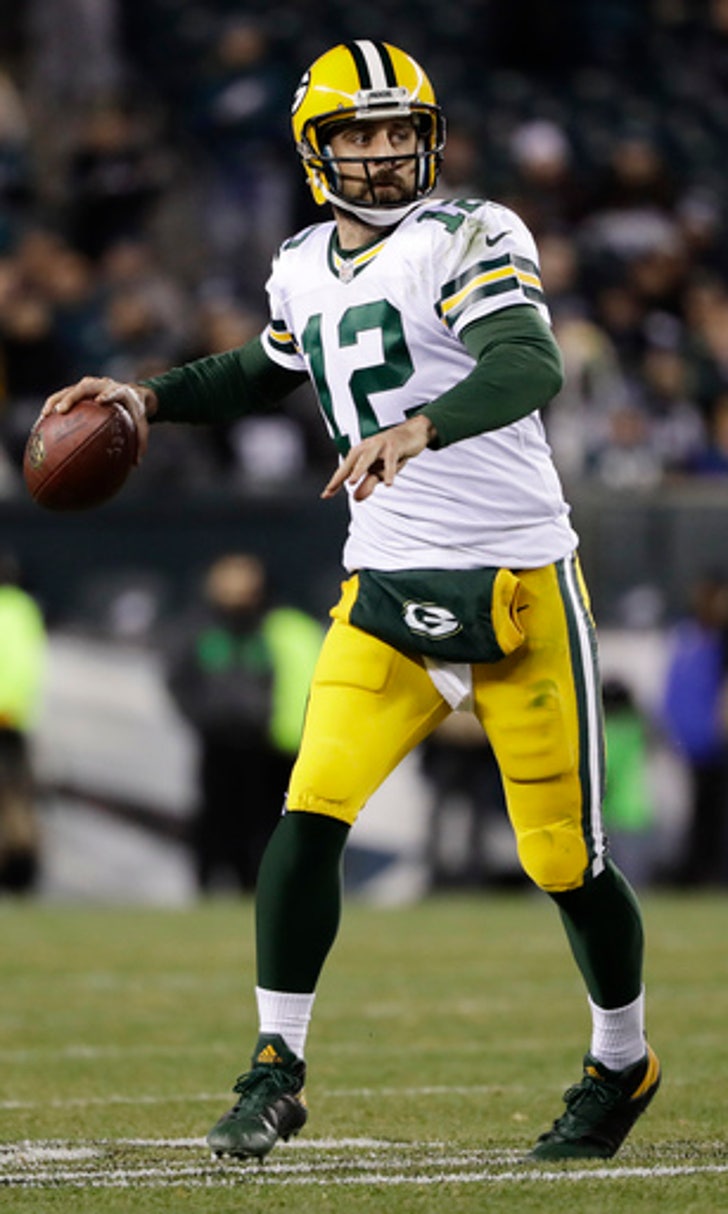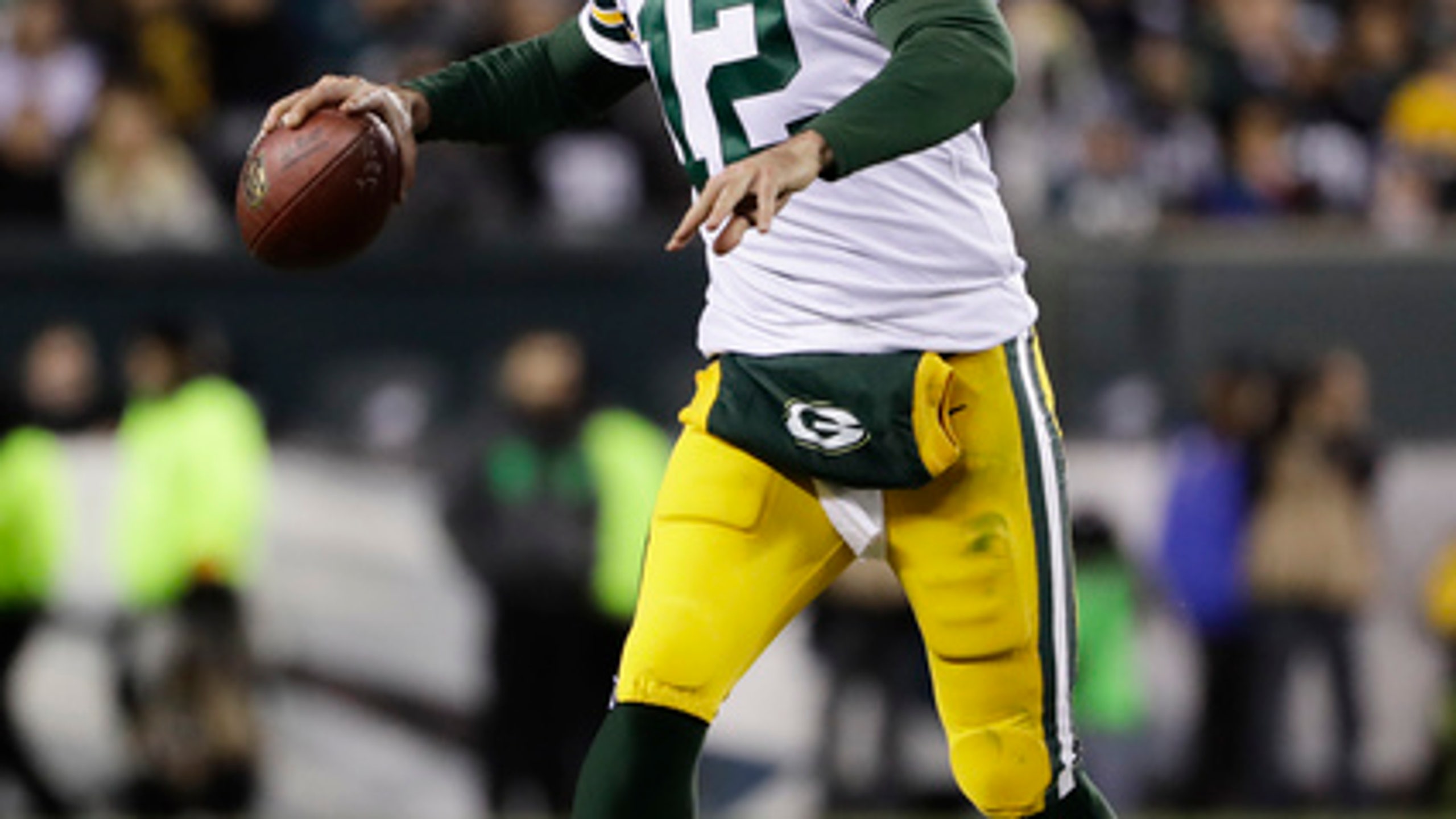 Hobbled or not, Rodgers on roll for Packers with Texans next
BY foxsports • December 2, 2016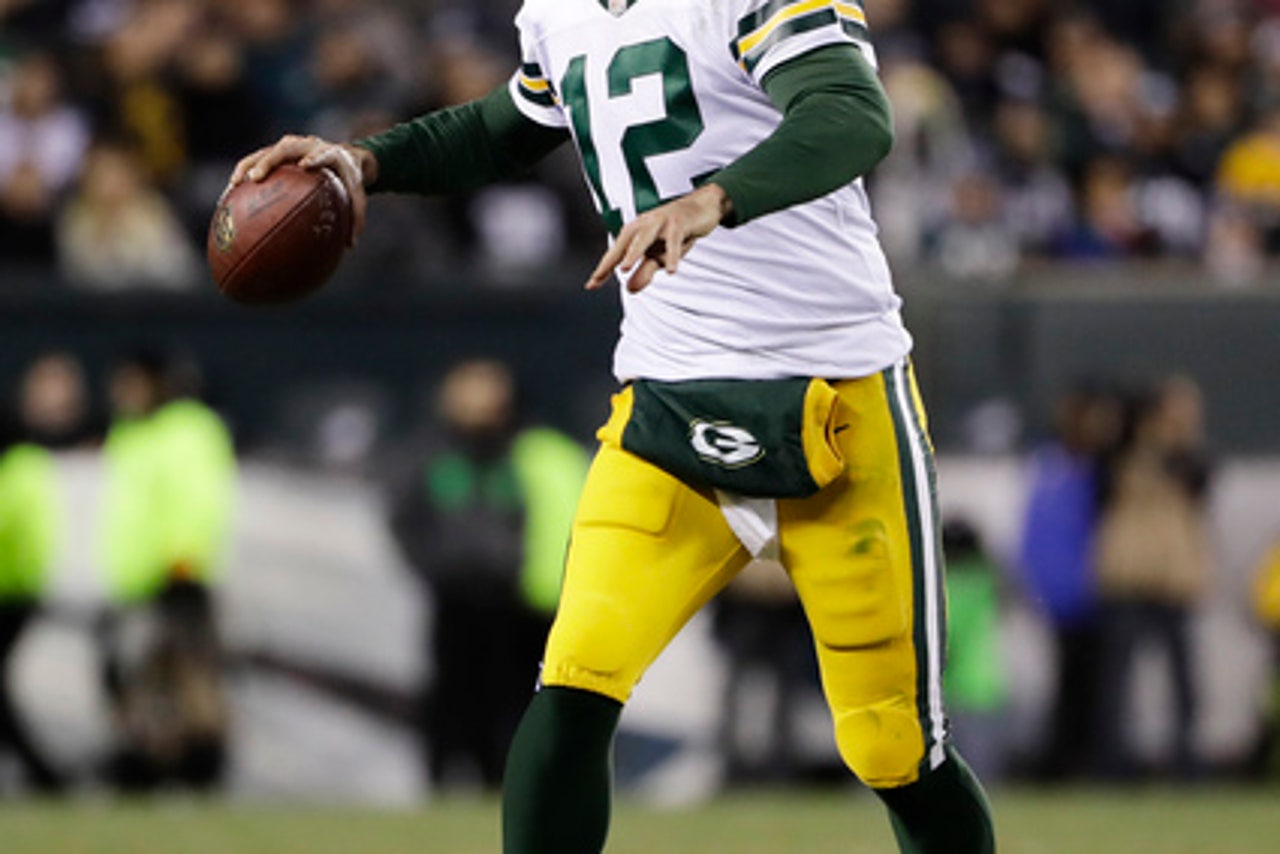 MILWAUKEE (AP) While Aaron Rodgers' sore left hamstring might affect his mobility, the quarterback's right arm seems as strong and accurate as ever.
Rodgers is on a roll as the Green Bay Packers return home from a three-game road swing to face the Houston Texans on Sunday.
The two-time NFL MVP has 17 touchdown passes to three interceptions over the past six weeks. He's had passer ratings of at least 115.0 each of the past two games.
One victory down, five to go to fulfill Rodgers' confidence-boosting statement the Packers (5-6) could win out, which would boost their chances of returning to the playoffs.
A win last week over Philadelphia snapped a four-game losing streak.
''We're just one game better than we were last week,'' Rodgers said. ''A bad performance this week or in any upcoming week, we know what that is going to entail in the days after that, so we've got to stay focused on what we've got to do to win each week.''
One of Rodgers' greatest assets is his ability to extend plays and scramble when needed. This has been especially important with the Packers lacking a consistent running game since Eddie Lacy went down with a season-ending ankle injury in Week 5.
''Keep him in the pocket. He'll make a lot of plays moving out of the back of the pocket with his legs,'' Texans defensive end Jadeveon Clowney said about rushing Rodgers.
Houston (6-5) remains in first place in the AFC South, but is coming off losses to Oakland and San Diego. The Texans are in the middle of an especially tough stretch in their schedule against tough quarterbacks.
After Rodgers and the Packers, the Texans visit Andrew Luck and the Indianapolis Colts.
Coach Bill O'Brien is sticking by his own struggling quarterback - Brock Osweiler has thrown more interceptions (13) than touchdowns (12) and has often failed to move the offense.
O'Brien said Osweiler, is his first season with Houston, is getting more comfortable with the offense.
''So we just have to make sure that we play better around him. Look, he's got to do his part, there's a lot of things he can improve upon. But I think we all need to improve,'' O'Brien said.
Other notes and things to watch ahead of Sunday's game:
RODGERS' MOBILITY: Coach Mike McCarthy has said that Rodgers is expected to play after he tweaked his left hamstring in the 27-13 win over the Eagles on Monday night.
Passing game production has picked up after a slow start with Rodgers making quick, accurate throws in rhythm. Still, this might be the perfect time for the Packers to generate a ground game with James Starks and Christine Michael. Houston's defense is ranked 19th against the run (107.5).
''Now, it's December football, we need to run the ball more as a football team, not only for us offensively but for our defense, time of possession,'' McCarthy said.
SORE LINEBACKERS: Injured starting inside linebackers Jake Ryan (ankle) and Blake Martinez (knee) seem to be getting closer to returning, which could bode well for the Packers run defense.
After a good start on the season for the run defense, opponents have had more success on the ground over the past month. McCarthy has also said that linebacker Clay Matthews should be ready for Houston after he hurt his shoulder against Philadelphia.
MILLER TIME: Running back Lamar Miller has been a bright spot on Houston's struggling offense . Miller, whom the Texans signed to a four-year, $26 million contract from Miami in the offseason, ranks fifth in the NFL with 881 yards rushing. He's been a workhorse, carrying the ball 211 times, which is just five shy of his previous career high.
GOOD DAVANTE: Adams, in his third season, has emerged as a go-to guy for the Packers. He's finding ways to get open and making tough catches at key moments. Adams is averaging a career-high 13.4 yards per catch this season, and 14.8 over his past three games.
FOND OF FULLBACKS: O'Brien is a fan of fullbacks, even in an era where many NFL teams don't have one on their rosters. Houston's fullback is Jay Prosch, and O'Brien raved about the third-year pro's blocking and what he brings to the offense.
''I always use it this way - and I guess I'll leave it to you to figure out - it calms the game down when the fullback is in the game,'' O'Brien said. ''That's how I see it.''
---
AP Sports Writer Kristie Rieken in Houston contributed to this story.
---
For more NFL coverage: http://www.pro32.ap.org and http://www.twitter.com/AP-NFL
---
---