National Football League
National Football League
Hey, somebody's got to win AFC West
Published
Sep. 3, 2012 1:00 a.m. ET

As the season draws near, NFL on FOX analyst Brian Billick gives his predictions for each division in 2012.
AFC WEST
Kansas City Chiefs
On paper, I pick the Chiefs as the best team in the division, but in the NFL you win on the field. The Kansas City offense that finished 31st in points per game and 27th in yards per game will get a boost with the returns of Jamaal Charles and Tony Moeaki.
Additionally, the Chiefs added depth at the running back position with Peyton Hillis and upgraded the right tackle position by signing Eric Winston in free agency. With all that said, this season will come down to the play of Matt Cassel.
In the first two preseason games, Cassel appeared ready to take on the challenge, but in the third game, he completed just 19 of 34 passes, threw an interception and was sacked three times in a losing effort to the Seahawks. As Cassel matures as a starting quarterback, he needs to understand how to exploit matchups. He has big-bodied receivers in Dwayne Bowe and Jon Baldwin and I anticipate that he will give both of them an opportunity to go up and win some jump balls.
Defensively, the Chiefs were average in 2011 and really struggled to stop the run, giving up more than 132 yards per game on the ground. The Chiefs addressed that by selecting Dontari Poe in the first round, but he is a big gamble. As with all first-round picks, Poe has the talent and the measurables to be a dominant interior force, but at times he can play lazy and uninspired. Leading sack specialist Tamba Hali will sit out the first game for violating team rules. Hali's suspension will have a major impact on their Week 1 game against the explosive passing offense of the Atlanta Falcons.
Schedule
Newly-acquired cornerback Stanford Routt must be ready for the first six weeks as the Chiefs will play four top passing teams. This division could easily come down to the final Week 17 matchup with the Denver Broncos, and that will be the Chiefs' third road trip in the final four weeks of the season.
Coaching
The interim tag was removed from Romeo Crennel after wining two of his three games last season, including a huge upset of the then 13-0 Green Bay Packers. Crennel will continue to call the defense, but Brian Daboll is new to the staff as he comes over from the Dolphins to coordinate the offense. General mananger Scott Pioli was familiar with Daboll from when he served on the New England Patriots' staff from 2000-2006 as both the defensive assistant and then wide receivers coach.
Prediction
10-6
Denver Broncos
All the talk in Denver has been about the acquisition of Peyton Manning and how he will improve a passing game that struggled mightily with Tim Tebow in 2011.
Manning shouldn't have any problem hooking up with former Colts' Jacob Tamme and Brandon Stokley, but has also developed a quick chemistry with Eric Decker who is sure to put up big numbers in this offense. The wild card will be how he can integrate big-play target Demaryius Thomas into his precision-timing offense that requires extreme discipline for its receivers. Thomas excelled in a play-action system in college for Georgia Tech and again in the run-heavy Tebow offense the Broncos ran last year (see Steelers' playoff game). If Thomas can adapt to this system and stay disciplined in his route running, he has the big-play potential to give Manning a big target that he really never had in Indy.
The defense last year kept them close for all the late-game Tebow heroics, but Manning's presence will also impact how this side of the ball plays as well. Because of the no-huddle, quick-strike offense that Manning uses, the defensive side of the ball is sure to see more snaps per game than it did when Tebow kept the clock running with the ground-and-pound game.
To make matters worse, they will be playing without linebacker D.J. Williams, who was suspended six games for violating league conduct. Pro Bowl safety Brian Dawkins announced his retirement in April.
Schedule
The season starts off pretty tough for the Broncos, who will face six 2011 playoff teams in their first eight games.
Coaching
While offensive coordinator Mike McCoy returns for his second season, he has installed a new system with Manning under center. Make no mistake about it, Manning may as well be a player/coach as the season progresses. On defense, they replace Dennis Allen, who was named the Oakland Raiders head coach, with Jack Del Rio. Even with all of Del Rio's experience in the NFL, including the past eight as a head coach in Jacksonville, this will be just his second year as a defensive coordinator. He was last in the role with the Carolina Panthers in 2002.
Prediction
9-7
San Diego Chargers
The Chargers matched the win total of the division champion Denver Broncos, but lost a tiebreaker that caused them to miss the playoffs in back-to-back seasons.
As they often do, the Chargers put together a late charge, winning four of their last five games, but it wasn't enough. It was turnovers that plagued this offense throughout the season as Philip Rivers couldn't help but throw interceptions each game. I think that Rivers will improve this year because he won't be throwing Vincent Jackson jump balls on every series. Losing Jackson will hurt, but this gives the offense the ability to be more strategic and implement a passing system that takes advantage of crossing patterns and underneath routes rather than a vertical system.
They still have a 6-foot-5 receiver in Malcom Floyd but now have a diverse receiving corps with the additions of Robert Meachem and Eddie Royal. A healthy Antonio Gates won't hurt either.
On defense, the Chargers alway seem to be in need of a rush end, but this year they may have found two. In free agency, they picked up Jarret Johnson, who isn't a flashy player, but an extremely reliable and productive player that always puts himself in the right position on the field to make plays. Additionally, with the 18th overall pick, the Chargers were thrilled to have Melvin Ingram fall in their laps. He has been a little banged up this preseason with a deep thigh bruise, but he has made his presence known on the field already. He has accounted for two sacks and a total of six tackles in limited action.
Schedule
The Chargers are once again poised to end the season on a hot streak with games against the Panthers, Jets and Raiders. The beginning of the season could once again be challenging with a four-game span against the Falcons, Chiefs, Saints and Broncos heading into the bye week that could define the season.
Coaching
Norv Tuner returns for his sixth season as head coach, but this year's team will be breaking in two new coordinators. First-time coordinator John Pagano was the linebackers coach last season and new offensive coordinator Hal Hunter was the offensive line coach last season. Hunter has one year of experience as an offensive coordinator, albeit in the collegiate ranks. Pagano is the brother of newly hired Colts' head coach, Chuck Pagano.
Prediction
9-7
Oakland Raiders
The Raiders gambled big trading for Carson Palmer and in 10 games he threw 16 interceptions. And during the preseason it hasn't looked much better. In his three games, Palmer threw zero touchdowns and at least one interception in each game. Palmer has lost zip on his fastball and even more worrisome is that his accuracy is nauseating. Even on completions he hasn't hit the right shoulder or led his receiver down the field.
However, there is some good news in Oakland as Darren McFadden will once again return from injury, but this time without the safety net of Michael Bush sitting behind him. McFadden has yet to play more than 13 games in his NFL season and only played in seven last year.
If he can stay healthy, he has the ability to lead the league in all-purpose yards, but that will require a complete 16-game workload.
The Raiders defense lost both starting cornerbacks in the offseason, but that may be the good news. The tandem of Stanford Routt and Chris Johnson gave up more than 2,501 yards through the air and more than 27 points per game. Even with a retooled defensive secondary, the Raiders were still brutal against the run, giving up more than 136 yards per game on the ground, but that has improved so far this preseason.
Schedule
The Raiders will play a schedule that includes four games on the East Coast. That makes for a tough travel schedule and the players must remain disciplined on these road trips. The Raiders have an early bye in Week 5 and then have a tough stretch of five games starting in Week 8 against the Chiefs.
Coaching
After 48 years of running the organization, Al Davis passed away and as a result, Hue Jackson was replaced and a general manager was hired, a position that has been non-existent in Oakland since 2004.
New head coach Dennis Allen and first-year general manager Reggie McKenzie represent this new regime. Allen brought in Greg Knapp to run the offense, a position he has held with multiple NFL teams, including a previous stint with Oakland. New defensive coordinator Jason Tarver held the same position at Stanford last season, but has never called plays at the NFL level.
Prediction
5-11
---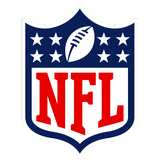 Get more from National Football League
Follow your favorites to get information about games, news and more
---