National Football League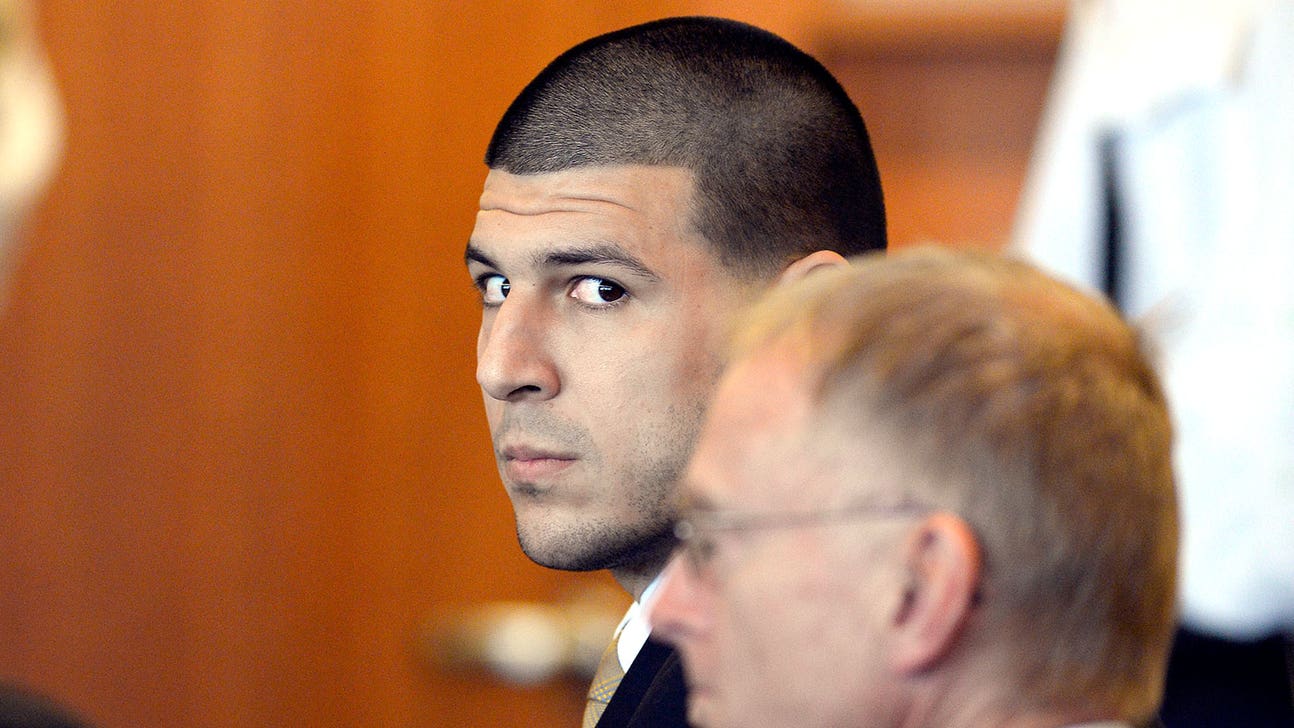 National Football League
Hernandez's attorneys continue fight to limit inclusion of potential evidence
Published
Aug. 11, 2014 2:05 p.m. ET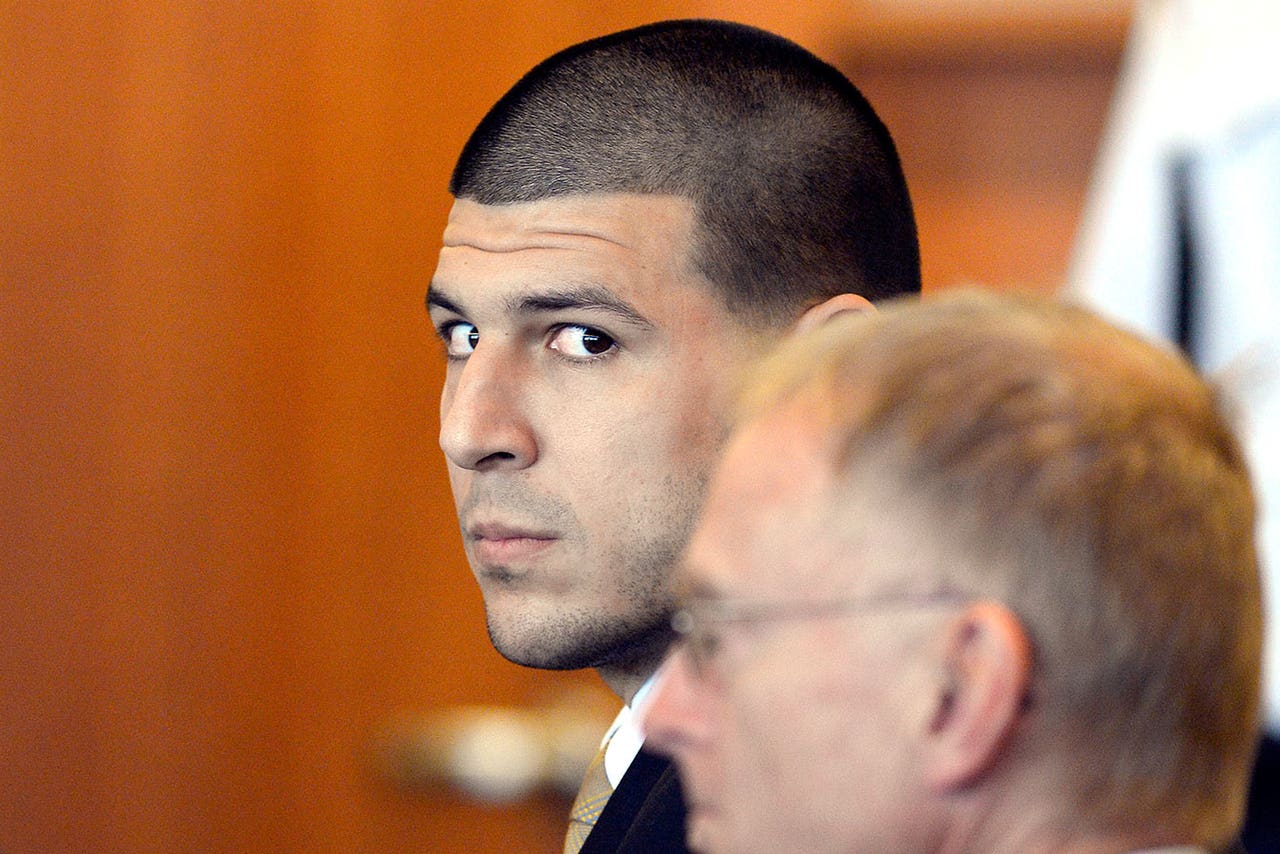 FALL RIVER, Mass. – Attorneys for former New England Patriots tight end Aaron Hernandez pressed ahead Monday with their fight to block prosecutors from using evidence from two cell phones in a murder case against the former football star.
Hernandez's defense team has already lost several rulings in its bid to throw out potential evidence as it prepares for a trial in the 2013 murder of semipro football player Odin Lloyd.
Hernandez and two other men have been charged with Lloyd's murder.
In a 19-minute hearing that could best be described as legal housekeeping, Bristol County Superior Court Judge E. Susan Garsh asked questions about the phones so she can issue a ruling on whether evidence taken from them will be admissible when Hernandez goes on trial Jan. 9.
The phones were among evidence seized during a search of Hernandez's mansion in North Attleboro, Mass., on June 18, 2013 – a day after Lloyd's bullet-riddled body was discovered less than a mile away in a secluded field. Garsh has already ruled against Hernandez's lawyers in their fight to keep prosecutors from using other evidence taken in the search, including images from the player's home surveillance system and several tablet computers.
Defense attorneys contend the search warrant issued for Hernandez's home surveillance system didn't cover the two cell phones. Prosecutors contend that it did because the warrant authorized them to take all electronic devices that could be used to store images from the surveillance system.
It is not clear when Garsh will rule on whether evidence from the two cell phones will be admitted.
Monday's hearing also featured more discussion of a motion that hasn't yet been filed but is expected – a request from Hernandez's attorneys to move the trial to another part of Massachusetts over concerns that pre-trial publicity will make it impossible to seat a jury. The trial is scheduled in Fall River, which is located less than 30 miles from North Attleboro, where Hernandez lived, and about 40 miles from Foxborough, where Hernandez starred with the Patriots.
Although that motion hasn't been filed, Garsh scheduled an Oct. 30 hearing on the request for a change of venue.
Prosecutors have alleged that Hernandez, angered at Lloyd after an incident at a nightclub in Boston, summoned two friends from his hometown of Bristol, Conn., to his mansion in North Attleboro late the night of June 16, 2013. At the same time, according to court documents, Hernandez allegedly contacted Lloyd and arranged to pick him up at his home in the Dorchester section of Boston for a night out.
Hernandez, joined by Carlos Ortiz, 28, and Ernest Wallace Jr., 42, allegedly drove to Boston, picked up Lloyd and then returned to North Attleboro, pulling into a secluded field in an industrial park that was surrounded by trees and piles of gravel and asphalt.
There, Lloyd was gunned down with multiple shots from a .45-caliber handgun.
Ortiz and Wallace have also been charged with murder in Lloyd's death.
Prosecutors have asserted in court that Hernandez orchestrated the killings, but they have not divulged their theory of the crime – including their belief about who fired the fatal shots – and they don't have to until they present their case at trial.
Hernandez is separately charged with the July 16, 2012, killings of two men in south Boston.
In that case, Hernandez has been charged with multiple counts of murder and assault in the deaths of Brian de Abreu, 29, and Safiro Furtado, 28, and the wounding of a third man. Prosecutors have alleged that Hernandez, angered that de Abreu bumped him on a nightclub dance floor, spilling his drink, seethed for more than an hour before he saw the two men leaving the club. At that point, Hernandez allegedly circled the block several times waiting for them to emerge from a parking garage, followed them several blocks and then opened fire on their vehicle as they sat at a traffic light.
Hernandez is scheduled to be in court Thursday in Boston in that case.
---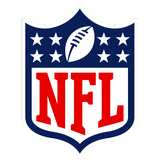 Get more from National Football League
Follow your favorites to get information about games, news and more
---