National Football League
National Football League
Hawk flying high at linebacker for Packers
Published
Oct. 17, 2013 7:43 p.m. ET

Linebacker A.J. Hawk took an offseason pay cut. He has been criticized by some Packers fans in the past for a lack of big plays or being a step slow.
Well, Green Bay is getting its money's worth so far this year.
The eighth-year veteran has stepped up big inside and provided a steady presence on a linebacker unit ravaged by injuries heading into Sunday's game against the Cleveland Browns.
He's Mr. Consistency to coach Mike McCarthy.
''A.J. Hawk, he's the same guy every day, and I think that's a huge complement in a professional environment,'' McCarthy said Thursday. ''I would hope that I would be viewed that way when my time's over.''
That even-keeled approach may be a reason why Hawk agreed to what amounted to a three-year, $7.25 million pay cut off the five-year, $33.75 million deal he signed in 2011. He didn't care about how he would be perceived on the outside. He's comfortable in Green Bay.
The indentation on the bridge of his nose, imprinted from his helmet after all these years making tackles at Green Bay and at Ohio State, is proof of his experience.
Hawk has the benefit of perspective. When told that a teammate thought that he was overlooked, Hawk responded to reporters in the locker room, ''Nah. I think that's a pretty arrogant way of thinking if you're anybody.
''The truth is we all won the lottery here, man,'' he said. ''You guys, us, we got a pretty good deal going here. We get to play football for a living so (no), I never sat there and thought `woe is me' or `poor me' for a second.''
Through five games, Hawk has 42 tackles and three sacks - all three coming in last week's gritty 19-17 win over the Ravens. The sacks were a career high in one game for Hawk, who came up clutch when Green Bay was without fellow inside linebacker Brad Jones and pass-rushing specialist Clay Matthews on the outside.
Matthews (thumb) is likely out for a few more weeks, while Jones' availability for Sunday doesn't look promising after not practicing so far this week. Outside linebacker Nick Perry is out now, too, after suffering a foot injury in the Ravens game.
And to make matters even worse, Mike Neal, who had stepped in for Matthews, missed the first two days of practice this week with a bruised shoulder. That leaves rookies Andy Mulumba and Nate Palmer on the outside for now, with third-year pro Jamari Lattimore starting inside next to Hawk.
Mulumba had four tackles last week, while Lattimore had three, including two for losses.
''You can't sit here and feel sorry for yourself and really ask why,'' Hawk said, ''especially with the numbers of guys we have going down. But (you've) got to just keep rolling and try to trust whatever training, what your plan is.''
Some of Hawk's success this season can be attributed to the improved play of the defensive line. The unit has tightened against the run, ranked third in the league in allowing just 78.2 yards per game.
''We take pride, the big fellas up front, to stop the run,'' said 340-pound defensive tackle Ryan Pickett.
He's just as happy that Hawk is getting recognition. Pickett, who also went to Ohio State, said Hawk does a lot of ''dirty work'' that doesn't always get recorded on the stat sheet.
''You know he's going to be there, every play,'' Pickett said. ''He's got this calm demeanor about him, poised. He never panics.''
Notes: McCarthy had said Friday will be important in determining the availabilities of Neal and receiver James Jones (knee) for the Browns. When asked Thursday if Jones was on track, McCarthy sounded less optimistic. ''We'll see ... It's going to be close.'' ... Injuries at linebacker and receiver are having a ripple effect elsewhere. ''There's going to be a position or two that's stressed, (but) I think it clearly would stress special teams,'' McCarthy said. ... CB Casey Hayward (hamstring) was a limited practice participant for a second straight day. The key defensive back has yet to play this season.
---
AP NFL website: www.pro32.ap.org
---
Follow Genaro Armas at http://twitter.com/GArmasAP
---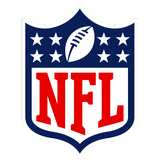 Get more from National Football League
Follow your favorites to get information about games, news and more
---