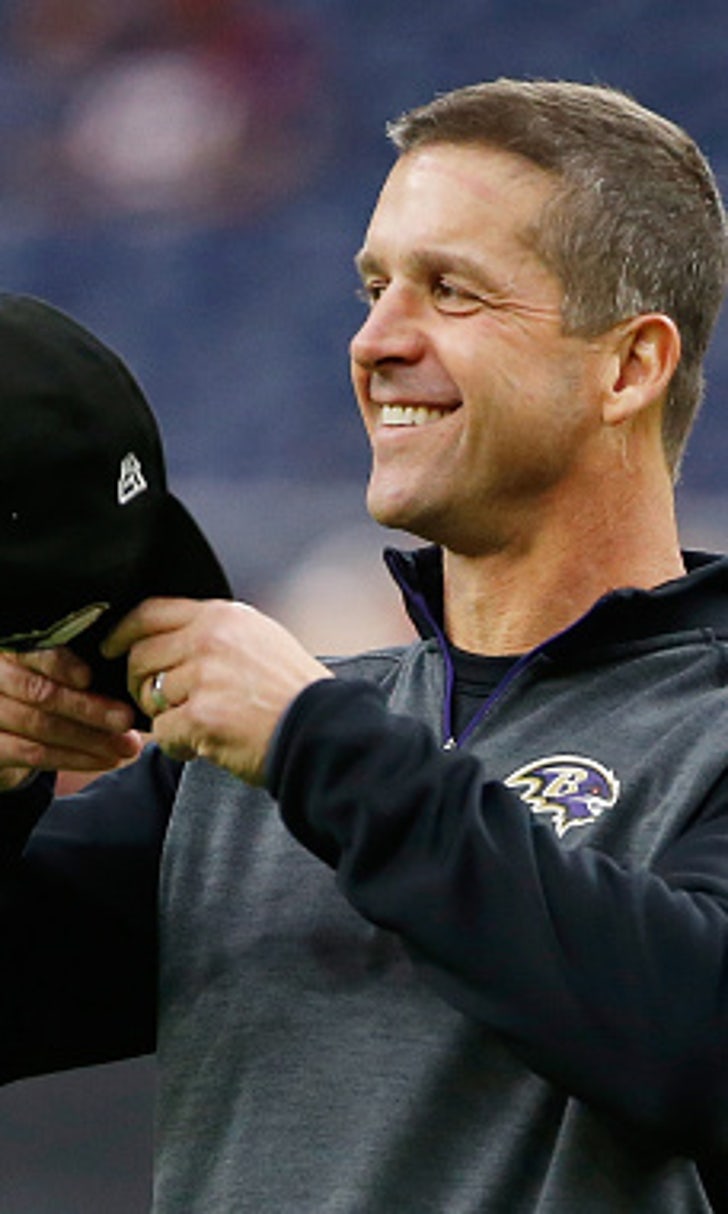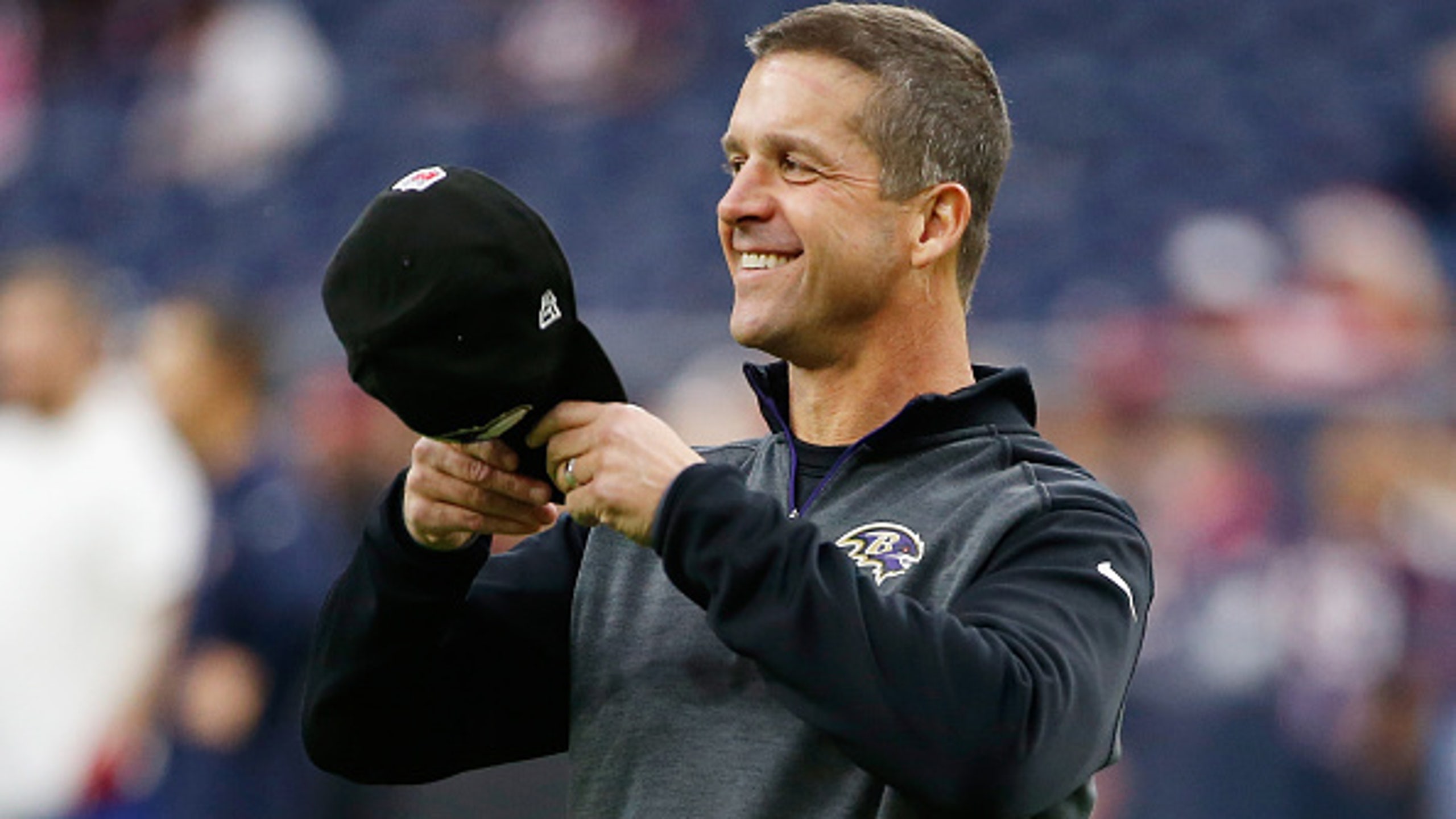 Harbaugh: Ravens practicing illegal formations refs might not catch
BY foxsports • June 19, 2015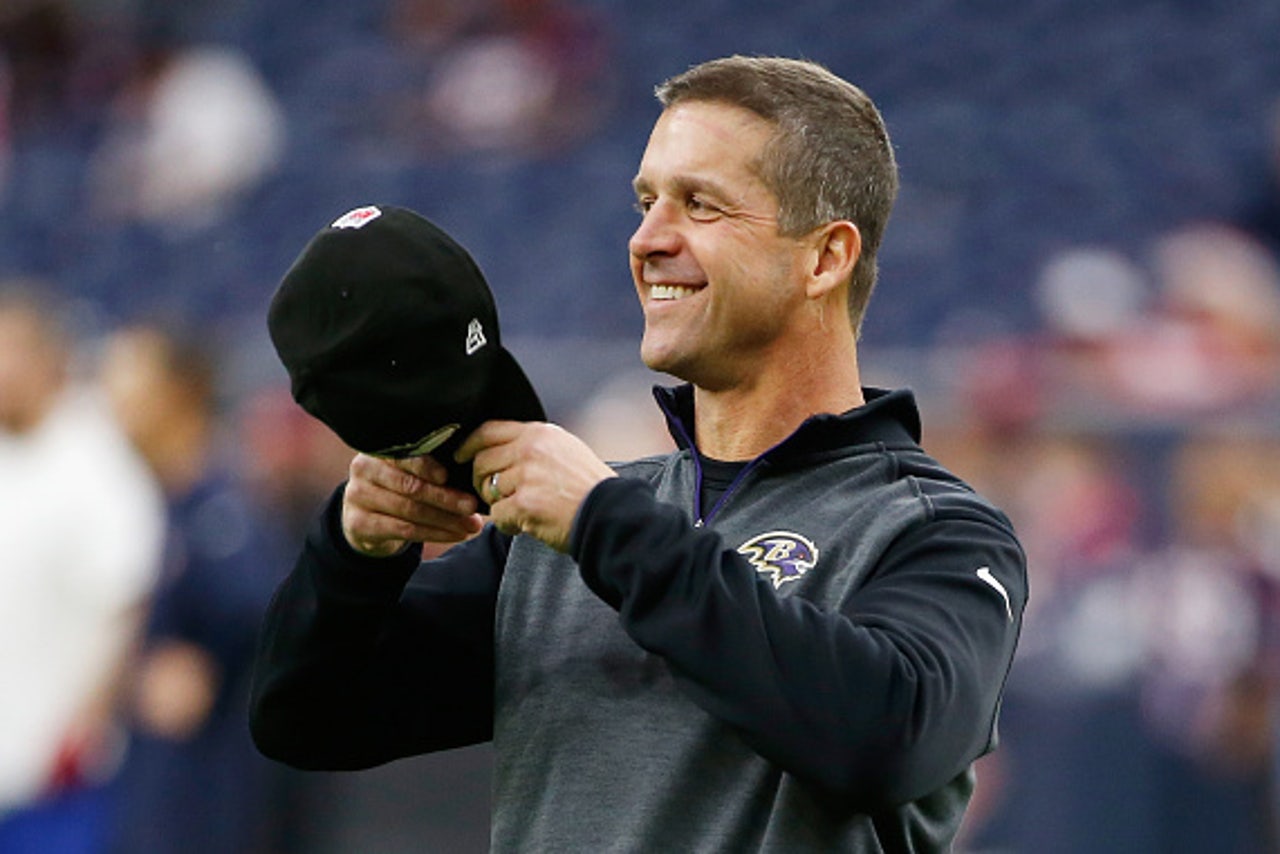 By Justin Hathaway
John Harbaugh hasn't forgotten what the New England Patriots did to his Baltimore Ravens in last season's NFL playoffs. Now he's looking for an edge.
"We are working on formations — legal formations, illegal formations, unexpected formations," Harbaugh said with what USA TODAY Sports called "a sly grin" Thursday. "The first time we ran it, you heard (linebacker Terrell) Suggs out there saying, 'That's not legal, that's not legal.' We will not assume that the referees are going to understand or always get it right when a formation goes out on the field, so we're working on everything."
Harbaugh, of course, vehemently protested the Patriots' four-offensive linemen formation against the Ravens in the AFC divisional playoffs, leading the NFL to change the rule regarding receiver eligibility. Now Harbaugh himself is testing the bounds, although it should be noted what the Patriots did in that January win was legal.
If you can't beat 'em, join 'em. Right, Coach?
More from NESN.com:
---
---