National Football League
National Football League
Harbaugh brothers' lifelong competition hits NFL
Published
Sep. 2, 2011 1:04 a.m. ET

One of the regular chores Jack Harbaugh gave his sons growing up was mowing the lawn. The Harbaugh home in Ann Arbor, Mich., had a large, sloping backyard that was far more challenging to cut than the front. John and younger brother Jim, his junior by 15 months, took turns between the front and back.
At least that was the plan.
''I can remember our summers being consumed with who had done the backyard the week before,'' Jack said. ''When that settled, it would turn into who could do it faster and who could do it better. With those two, everything was a competition.''
The sibling rivalry that began in games back home will reach a historic level this year.
Jim, entering his first season with the San Francisco 49ers, and John, in his fourth year with the Baltimore Ravens, are the first brothers to be NFL head coaches. Despite their fierce but friendly competition, the two always have held a strong bond.
Even while taking opposite paths to the pros.
Sons of a football coach, they were born and raised into the profession. The pair shared a room for almost 18 years, the one constant growing up while they moved from city to city for their father's job.
Though Jim was younger, he was always more athletic than John and his older brother's friends. He would tag along with them, but he never took it easy on them - or anybody - just so he could fit in.
Once during a youth baseball game, Jim beaned a girl in the back because she was crowding the plate. Another time, when the two were ice hockey teammates, Jim, not much of a skater, barreled over smaller players just to score a goal.
''He would alienate the other kids, so I was really the only friend he had,'' said John, now 48 years old. ''We joke that dad's profession was the perfect profession for Jim, because after two years, he'd be like, `It's time to move, dad. I've lost all my friends.' We were in Iowa one time and dad felt bad because we were leaving for Michigan. He tried to break it to us, and Jim goes, `Just in time, dad. I just ran out of my last friend.'''
That's how things went for the Harbaugh boys when they were young.
During their formative years, when Jack was the defensive backs coach at Michigan under Bo Schembechler, the brothers shared a third-floor bedroom converted from attic space. They competed in everything, from wrestling to cards to who could run down the stairs faster or finish dinner first.
''They made up games and then competed against each other,'' said their mother, Jackie. ''It was constant.''
The most memorable competition involved a tree in the front yard of their Michigan home.
Jim and John would try to throw a football over the giant evergreen. Jim, blessed with a rocket arm, could sail the pigskin over the top easily. John never could. Little brother would always remind him, too. John hated it.
''A few months ago, we found a picture of just the tree,'' Jack said. ''Why anybody would take a photo of just a tree is beyond me. Then I remembered it was THAT tree. It's so silly when you think about it now.''
The athletic competitions exposed the one divide between the two brothers.
John never had the same physical gifts as his younger brother, and when he tried to match him in sports, things got messy. He would have been the quarterback at Pioneer High School in Ann Arbor, but he caught his finger in another player's jersey and broke it.
When he switched to defensive back, he tore a ligament in his right knee his senior year. He still played defensive back at Miami of Ohio, although most of his action came in practice.
Jim's playing career took a more glamorous path, leading him to Michigan and a starring role as quarterback. In his junior year, he led the nation in passing efficiency, helped the Wolverines to a Fiesta Bowl victory over Nebraska and finished ranked second.
And he was cocky doing it, too. Before his second-to-last regular-season game at Michigan, Jim guaranteed a victory over rival Ohio State. Schembechler was furious.
''Bo came into the locker room and said, `Our quarterback shot off his mouth, and now we better win,''' former Michigan running back Jamie Morris said. ''Jim stood up and said, `We WILL win the game.' And he played like hell to make sure we did.''
While John couldn't keep up with his brother athletically, he shared that perpetual drive.
The frustration of watching Jim beat him at everything - and reach the NFL - was more than enough motivation. So he found a new place to score victories over his brother: in the classroom. John won Miami of Ohio's football scholar athlete award and earned a degree in political science.
''You thought maybe for a second he might go to law school,'' Jackie said, laughing.
No chance.
Coaching was in the blood.
The only Harbaugh sibling not to go into the profession was their sister, Joani. And she ended up marrying Tom Crean, now Indiana's basketball coach. That all of his children embraced coaching makes Jack proud.
After all, his kids were around football all their lives.
''We thought our dad had the best job in the whole world,'' John said. ''We were the kings of the whole town because our dad coached football.''
Fittingly, the brothers' coaching careers took hold while helping their dad.
Jack was the head coach at Western Kentucky in the early 1990s. Four days before spring practice one year, the university president told him football was going to be dropped because of a lack of funding.
After Jack convinced his players to go ahead with practice, the university's board voted to keep the program, but sliced the budget in half and slashed scholarships. His boys came to the rescue.
John was at Cincinnati, and he took time to compile two recruiting lists: one for Cincinnati, the second for Western Kentucky. Jim was still playing in the NFL, but he took a coaching position at Western Kentucky with no salary, allowing him to recruit for his dad with the list his brother put together.
One of the first players Jim landed was dual-threat quarterback Willie Taggart. The rest is history: more recruits signed, the school improved and won a Division I-AA national title in 2002.
Taggart, a former Stanford assistant under Jim, is now the coach at Western Kentucky - which moved up to the Sun Belt Conference and is BCS eligible.
''Without John and Jim Harbaugh,'' Jack said, ''there would be no football at Western Kentucky.''
John was the first sibling to dive into the family business.
He took the long route through the coaching ranks, working his way up as a college assistant for 13 years, starting under his father at Western Michigan. Finally, the Philadelphia Eagles hired him as special teams coordinator.
Nine years later, John was in the same position with Philadelphia. During that time, Jim was enjoying NFL stardom - he's still the last quarterback to start for Indianapolis not named Peyton Manning. The two spoke often, and the odd dynamic of little brother outshining older brother never fractured the relationship.
''The greatest thing that I can say about John and of all the things that he has accomplished, never once in that entire experience was John ever anything but totally supportive in Jim and what he was doing,'' Jack said. ''I never heard him ever say, `Why am I not 6-feet-3 or why am I not 215 pounds?' Never once.''
While John was waiting for his turn at the front of the coaching line, Jim found a way to skip in front. Again. He retired from playing and went straight to offensive assistant with the Oakland Raiders in 2002. He was quarterbacks coach by the following season. Still, they never stopped helping each other.
One morning before dawn, Jim woke up behind the wheel in his driveway and didn't know whether he had just come home or was about to leave. He called John, who had been used to the coaching grind for more than a decade, and he told him to go inside and kiss his wife and kids - then go to work.
After only two years in Oakland, Jim was offered the head coaching position at the University of San Diego. Everybody Jim knew tried to steer him away, including Raiders owner Al Davis.
''He told me that he had been at U-S-C, not U-S-D,'' Jim said.
Jim took the job anyway and offered his brother a job as coordinator. John told Eagles coach Andy Reid he was considering the move. Reid immediately promoted him to defensive backs coach.
Jim won two Division I-AA national titles in three years at San Diego. He took over at Stanford after the program went 1-11 in 2006 under Walt Harris, leading the Cardinal to a 12-1 record last season capped by a 40-12 victory over Virginia Tech in the Orange Bowl, riding the wave into 49ers headquarters.
For once, little brother has some catching up to do.
John took the reins at Baltimore in 2008 and guided the Ravens to the AFC Championship game, losing to the eventual Super Bowl champion Pittsburgh Steelers. Baltimore has made the playoffs in all three of his seasons.
Now the Harbaugh brothers have a date with history.
Jim will lead his 49ers against John's Ravens in Baltimore on Thanksgiving, a fitting day for an unprecedented NFL family affair. The brothers still send game film to their father back home every week, asking for tips, but mostly just to keep him involved in football. Don't expect any advice that week, Jack said.
Though family is sure to be scattered throughout the stadium on game day, their parents, as of now, aren't planning to attend. The way the Harbaughs see it, they've watched their boys compete against each other enough.
''It will be hard because you want them both to win,'' Jackie said. ''I guess it's still possible in the pros for a regular-season game to end in a tie, so I guess if all things being equal, that might be the best way for it to end.''
''But,'' she said, ''I know they would never think that.''
---
AP Sports Writer David Ginsburg in Baltimore contributed to this story.
---
---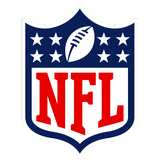 Get more from National Football League
Follow your favorites to get information about games, news and more
---