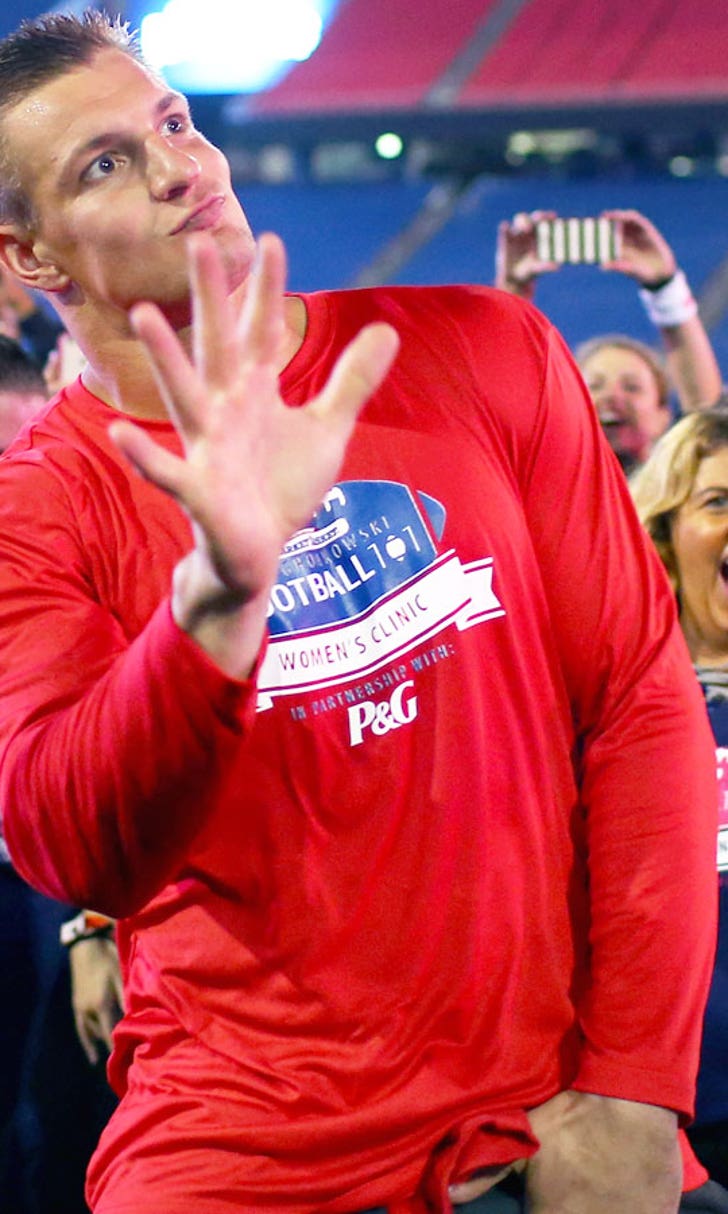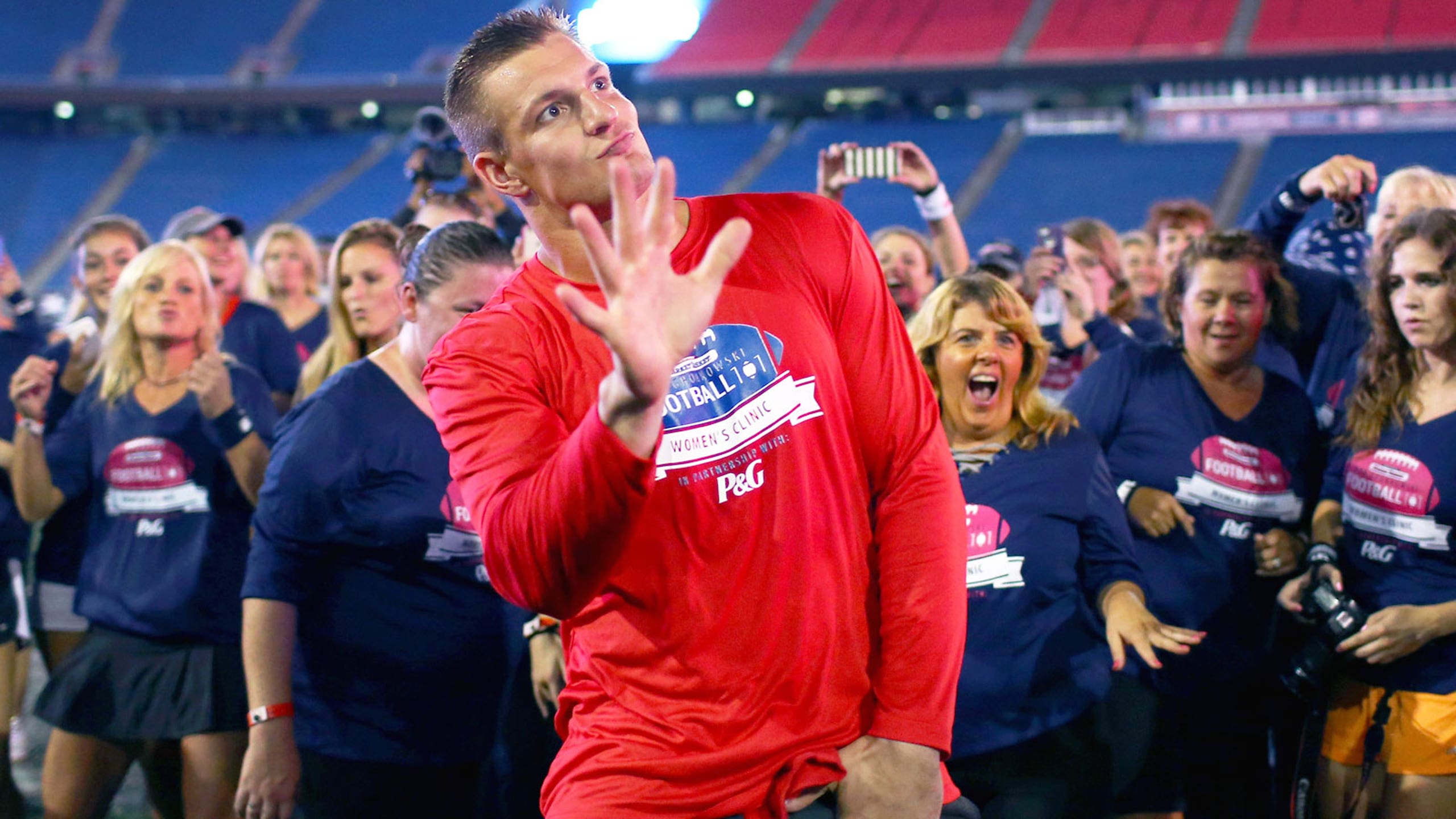 Gronk jumps on woman at awards show, starts dry-humping her
BY Andre Vergara • October 9, 2015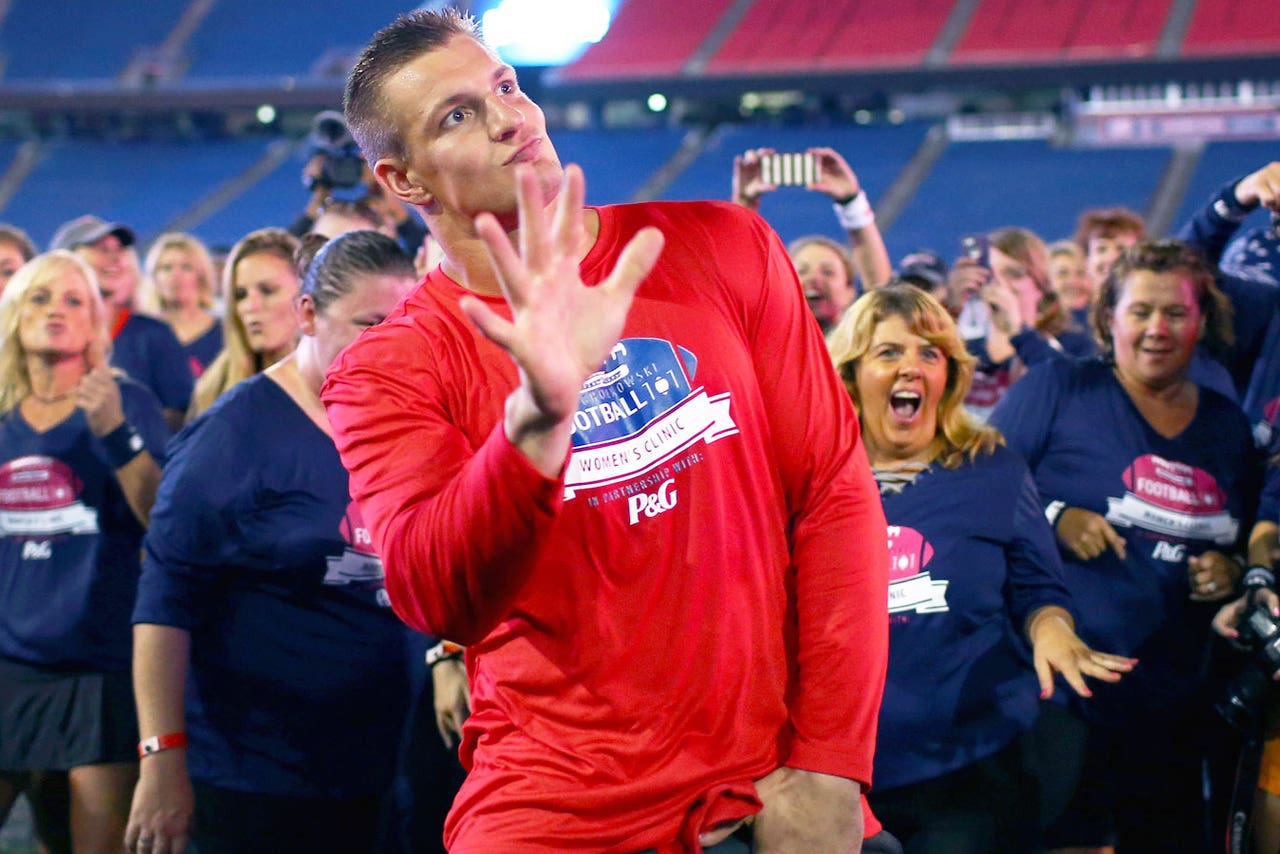 Rob Gronkowski's a touchdown machine on Sundays and a dancing machine on every other day.
The New England Patriots star never misses an opportunity to shake his hips ... or thrust his pelvis so suggestively that it's hard to tell if it's really dancing.
Take a look at Gronk "dancing" with a woman this week at the Globies, a Boston sports award show. He was there to accept the award for Best Quote, but looked like he was trying to take home the award for Best Dry Hump. Check him out in the video below.
Looks a lil' inappro-pro, but the way the woman high-fived Gronk, guess it's all in good fun. So tell commissioner Goodell to cancel any investigation into Humpgate. After all, Gronk's just a goofy guy who likes the ladies and likes to dance.
Like he did at this women's football clinic he recently hosted. (To see pics of Gronk with the ladies, click here.)
And his twerking at a Miami music festival in the offseason.
Don't forget him at the Clippers game earlier this year.
Not even chilly temperatures could keep him from getting down at the Patriots' Super Bowl championship parade.
---
---