National Football League
National Football League
Griffen giving Vikings their money's worth
Published
Oct. 29, 2014 5:23 p.m. ET

EDEN PRAIRIE, Minn. (AP) The Minnesota Vikings needed another productive pass rusher, and there were plenty of top-tier options available as free agency approached.
They decided to stay with the guy they had already developed, and the gamble of handing over a market-setting contract to Everson Griffen looks like a smart move right now. He is third in the NFL in sacks, with eight in eight games. He also is third in the league with 13 1/2 quarterback knockdowns, according to STATS.
''His sacks are what everybody sees, but he's playing good football in general. Three downs, he's playing awesome. He made some plays that guys simply can't make,'' linebacker Chad Greenway said.
Linebacker Anthony Barr stole the show with his forced fumble, recovery and touchdown return on the first play in overtime of last Sunday's win at Tampa Bay, but Griffen made a highlight film by himself.
-In the first quarter, he put pressure on Buccaneers quarterback Mike Glennon on consecutive incomplete passes to help force a punt.
-In the second quarter, he stayed in proper position during a reverse by Robert Herron before darting forward to bring down the wide receiver with one arm for no gain. Later, Griffen sacked Glennon for a 5-yard loss to prompt another punt.
-In the third quarter, he fought off a block during a screen pass to Doug Martin and tackled the running back 3 yards behind the line of scrimmage. Griffen charged into the backfield on the next play, just missing another sack and a potential safety on another third-down incompletion by Glennon.
-Then in the fourth quarter, he showed off some team spirit. Cordarrelle Patterson made a difficult sideline catch for a first down right in front of Griffen, as the Vikings moved in position for the tying field goal. Griffen let out a celebratory scream with his mouth stretched fully open, his knees bent and his arms flexed the way he finishes his dance after sacks.
''If you're in the right position, making the right adjustments and doing the right stuff all the time, you're going to make plays,'' Griffen said.
Griffen got $20 million guaranteed in his five-year deal with a maximum value of $42.5 million. It was a hefty sum for a player who had found off-the-field trouble early in his career and never had been a starter before, even though his total of 18 1/2 sacks in 49 games over the past three seasons proved his potential.
But with Jared Allen leaving as a free agent, the Vikings needed to solidify the defensive spot opposite Brian Robison. They saw enough speed, agility and strength to fit new coach Mike Zimmer's defense, and Griffen has flourished as a full-time player.
Griffen was excited right away about the scheme, too, well before the Vikings started practicing in the spring.
''Everson has bought into what we're preaching defensively. He's a very emotional person. He tries real hard on everything. He's got a little bit of an `out there' personality sometimes, but in a good way,'' Zimmer said. ''But he wants to please, he wants to do his very best, and he's a very good athlete.''
The Vikings (3-5) have risen to 12th in the NFL in points allowed and eighth in yards. Only three teams in the league have given up fewer yards passing per game, and the defensive line has a lot to do with that. Minnesota is second in sacks with 25.
''It's night and day compared to what it was last year,'' Griffen said.
NOTES: Robison didn't practice Wednesday due to a gluteus muscle injury. ... Barr won the NFC Defensive Player of the Week award. ... Injured QB Matt Cassel will host position mates Christian Ponder and Teddy Bridgewater for the Florida State-Louisville game Thursday, with their respective alma maters playing. ''They've got a little thing going on so I said, `Let's have it at my house, have some tacos and see what happens,''' Cassel said.
---
AP NFL websites: http://www.pro32.ap.org and http://www.twitter.com/AP-NFL
---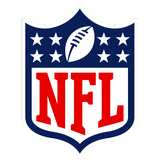 Get more from National Football League
Follow your favorites to get information about games, news and more
---