National Football League
National Football League
Goodell: HGH usage exists in NFL
Published
Sep. 7, 2011 1:00 a.m. ET

There are several reasons NFL Commissioner Roger Goodell wants players tested for human growth hormone.
One of the main ones: Goodell believes there is usage in the league that he wants stopped.
"If players are taking it – and it's my expectation that some are – that's bad for their health," Goodell told FOXSports.com and Sirius XM NFL Radio before Thursday night's kickoff of the Green Bay-New Orleans game at Lambeau Field. "They don't know what's in the drug. It's illegal. There's a reason for that.
"It's also an integrity-of-the-game issue. We want our players performing without the need for performance-enhancing drugs."
HGH testing was approved as part of the new Collective Bargaining Agreement reached in late July between the league and the NFL Players Association. However, NFLPA objections about procedures and implementation have prevented the NFL from testing players entering the regular season, as it had hoped.
The NFL also pushed for HGH testing in early 2010 and was met with NFLPA resistance.
HGH use is believed to increase muscle mass, reduce body fat and provide athletes quicker recovery from injury. However, there are potentially damaging side effects that may include an increased likelihood for diabetes, loss of stamina and the abnormal growth of body parts like hands and feet.
Ex-New England Patriots safety Rodney Harrison was suspended for four games in 2007 after being connected with a clinic tied to illegal drug distribution. Harrison said his use was related to accelerated injury recovery.
Otherwise, the NFL landscape for HGH suspensions is barren despite Goodell's suspicions.
"We had an agreement to do it in the Collective Bargaining Agreement," said Goodell, who was insistent upon HGH testing as part of the new labor pact. "We still have that agreement … We anticipate getting the test put in place and making sure we're doing everything we can to protect our players and also protect the game."
Alex Marvez's full interview with NFL Commissioner Roger Goodell will air on the Sirius XM NFL Radio, Channel 88 Packers-Saints postgame show and throughout the day on Friday.
---
---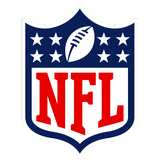 Get more from National Football League
Follow your favorites to get information about games, news and more
---