National Football League
National Football League
Giants, Pack must rebound in showdown
Published
Dec. 23, 2010 12:00 a.m. ET

Every week, the experts of "FOX NFL Sunday" reveal their observations and opinions as they prepare for football's top-rated pregame telecast — seen each Sunday at noon ET/9 a.m. PT. We'll share some of the highlights from Curt, Terry, Howie, Jimmy and Michael grabbed from their weekly conference call with insider John Czarnecki.
This week, Czar probes the "FOX NFL Sunday" crew on the Giants' collapse, Brett Favre and the NFC West.
Czar: How many times have you watched the Giants' fourth-quarter collapse during the week?
Michael Strahan: I've watched it a couple of times. It's tough to watch. The Giants had the right defenses drawn up and they had exactly what they wanted, guys just ...
Howie Long: Missed tackles or the contain guy on the blitz got out of position.
MS: They just didn't do their responsibilities correctly and they just missed tackles.
Terry Bradshaw: They left some big gaps there. So do you think the Giants are going to rebound against the Packers on Sunday?
MS: Yes, I think the Giants win. I look back at that game and they played 52 spectacular minutes against the Eagles and eight minutes that were horrible. Now, it's going to be tough for them playing in Green Bay. But I think they can do it.
TB: Green Bay needs to win this game to remain in the playoffs. And I'm not so sure that the Giants can emotionally bounce back from that loss. I think Green Bay can beat them.
MS: I do think they will rebound and they have played well on the road this season, winning four of six games. The Giants can bring a lot of pressure on Aaron Rodgers and that may be the difference.
Jimmy Johnson: When I was coaching, I'd rather be playing at home after a brutal loss like that.
***
Czar: How many believe the Packers might have beaten New England had Rodgers played?
MS: I think New England probably would have taken the Packers more seriously had he played.
Curt Menefee: I agree.
HL: And the Packers probably wouldn't have used the same game plan had Rodgers been available.
TB: Green Bay still would have lost.
***
Czar: Does anybody believe that Brett Favre will play this weekend after suffering a concussion?
JJ: He surprised me by playing the other night against Chicago. I give him credit for doing that.
TB: Brett did say that he's looking forward to some down time. And I do think he said he was going back to mowing grass. God bless him.
***
Czar: Who do you guys like in the big NFC West showdown in St. Louis?
JJ: The interesting thing is that San Francisco is liable to do it. All they have to do is win their next two games and they are in.
TB: They switched back to Troy Smith at quarterback, too. And if he struggles, I'm sure they will go back to Alex Smith.
JJ: I think the 49ers have as good shot as anybody because they do play pretty good defense. If I have to stick my neck out there, well, none of these teams in the West are really that good. St. Louis has made the most strides from a year ago. But San Francisco can beat the Rams, which I think they can, then they got Arizona at home and they are in the playoffs at 7-9.
HL: But if the Rams win, it will come down to Seattle and St. Louis the following week.
TB: I give the Rams a better shot this weekend because they are playing at home. Really, the Rams are going to win. They learned a lot in that loss to the Saints because it had to feel a little bit like what the playoffs are about. I really think they got a little nervous in that game knowing what it all meant. They were hanging with the Saints until Sam Bradford threw that horrible pick six.
MS: If I'm the Rams, I'm running Steven Jackson at Patrick Willis and Takeo Spikes. Those two are playing with big old clubs on their hands because of their injuries.
JJ: If it's a one-game season, Mike Singletary surely will have his team fired up.
***
Czar: The AFC West is also tough to pick right now. Anybody have it figured out?
TB: I'm going with the Chargers.
HL: The game that Kansas City really has to worry about is next weekend against the Raiders. Oakland really beat them up in the first game played in Oakland. Jamaal Charles got dinged in that game and quarterback Matt Cassel still has to worry a little about that surgery he had. I don't know how that plays out, but his protection wasn't that great last Sunday. I think the Raiders can beat them again and I feel like San Diego will run the table.
JJ: Well, if that happens, the Chargers win the division once again.
***
Czar: Well, you guys only have two weeks to catch Jimmy picking games.
JJ: That isn't happening. If fact, I'm so far ahead I think the Lead Dog should be a greyhound instead of that black mutt I have now.
TB: Just one more reason to hate you, Jimmy. Hey, if I pay you $500 will you help me with my picks?
---
---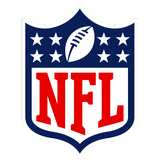 Get more from National Football League
Follow your favorites to get information about games, news and more
---