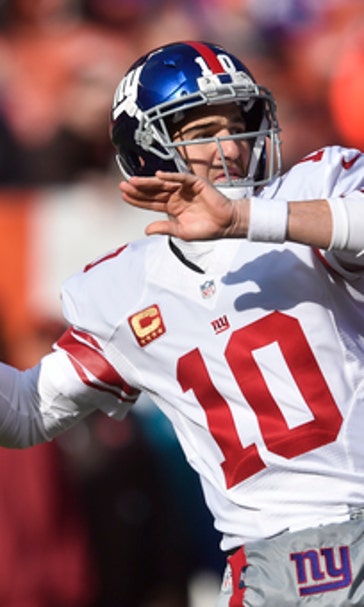 Giants may have broken NFL rule by using radio Sunday night
BY AP • December 15, 2016
EAST RUTHERFORD, N.J. (AP) The New York Giants might have violated an NFL rule by using a radio briefly during Sunday night's win over the Dallas Cowboys.
Giants coach Ben McAdoo was shown on television using a walkie-talkie on the sideline during the fourth quarter of New York's 10-7 victory.
The league has a policy that prohibits coaches from using a radio during a game because he would not be cut off from talking when the switch operator for the coach-to-player helmet communication system is supposed to cut off communication. That happens when the play clock reaches 15 seconds or when the ball is snapped.
McAdoo used the walkie-talkie for about five plays after his communications system appeared to go down. He was given the radio after someone on the sideline realized the radio signal was reaching quarterback Eli Manning.
Replays seemed to show that the Giants also shuttled receivers into the game with plays at that point and Manning came to the sideline to get some calls.
The drive ended with Manning throwing an interception with 9:40 to play.
Neither the Giants nor the league has commented.
---
---