National Football League
National Football League
Giants' Jacobs, Jets' Wilkerson tossed from game
Published
Aug. 30, 2011 6:10 a.m. ET

Brandon Jacobs and Muhammad Wilkerson turned a snoozer into a slugfest.
The New York Giants running back and Jets rookie defensive end were ejected from the teams' preseason game Monday night - a 17-3 win by the Jets - after taking swings at each other.
After Mario Manningham's 7-yard catch with 8:37 left in the third quarter, Wilkerson and Jacobs shoved each other. The two yelled at each other several yards away from where Manningham caught the pass as players from both teams rushed over to separate Jacobs and Wilkerson before things escalated.
''That's not good football,'' Giants coach Tom Coughlin said. ''That's something you just don't want to see. You can't lose your control is the message there. And when you do, you have to pay the price.''
Both Jacobs and Wilkerson, the Jets' first-round draft picks, were called for offsetting disqualification penalties, meaning both were done for the day with the Jets leading 7-3.
''I can understand it because I think both guys swung at each other,'' Jets coach Rex Ryan said. ''Our guy swung second. He swung hard, but he swung second.''
Jacobs would not discuss the incident, and Wilkerson wasn't in the Jets' rookie locker room when it first opened to reporters. It's possible the players could face discipline from the league because of the incident.
The game, originally scheduled for Saturday night, was postponed to Monday because of Hurricane Irene. Both teams' offenses struggled to do much with their starters in, and the game took on a sloppy tone early and lasted throughout as 16 penalties were called - seven on the Jets and nine on the Giants.
The teams meet again - for real - in Week 16 of the regular season on Christmas Eve in a game that may have playoff implications for both.
''I don't know if there are any tickets available to that Dec. 24 game, but I think we just sold them because that was a typical Jets-Giants slugfest right there,'' Ryan said. ''That's two good football teams going at it. Obviously, it's a preseason game, but it is great competition, there's no doubt and the fireworks will fly come Dec. 24, that's for sure.''
---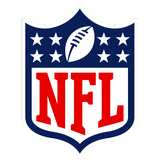 Get more from National Football League
Follow your favorites to get information about games, news and more
---