National Football League
National Football League
Giant honor: Michael Strahan humbled to get Hall call
Published
Aug. 1, 2014 2:49 p.m. ET

Michael Strahan had one objective in mind when he came to the New York Giants as a second-round draft pick in 1993 out of Texas Southern.
"My goal when I first started was just to make a little money so I didn't have to move back to my parents' house," he says. "I didn't want to disappoint my parents. So that was my goal, to kind of just make my parents proud, make them happy, play as hard and just do the best I could do."
The best he could do was pretty good: Strahan will be inducted into the Pro Football Hall of Fame on Saturday night.
Strahan was the leader of a defense that stunned the undefeated Patriots in the 2008 Super Bowl. He holds the single-season mark for sacks with 22 1-2 in 2001 -- yeah, we know all about Brett Favre's "dive" for the record-setting sack. He retired with 141 1-2 sacks, seven Pro Bowl appearances and four All-Pro team selections.
And while he was a game-changer on the field, he was making his mark elsewhere with his gregarious personality, gap-toothed smile and willingness to step out of his comfort zone. He became a regular in commercials, most notably for Subway.
Strahan easily moved from the field to the television studio after retirement, and now is co-host of the "Live! With Kelly and Michael" morning show.
But he's going into the Canton shrine because of his on-field achievements in 15 seasons, all with the Giants.
Playing for one team, joining former teammates Harry Carson and Lawrence Taylor in the hall, means plenty to the 42-year-old Strahan.
"Just so much history on the side of the Giants," Strahan says, "and the fact that you can see we all spent our career all in one place, which just goes to show that it's a family."
Not that a spot in Canton was on Strahan's mind when he wore No. 92 for the Giants.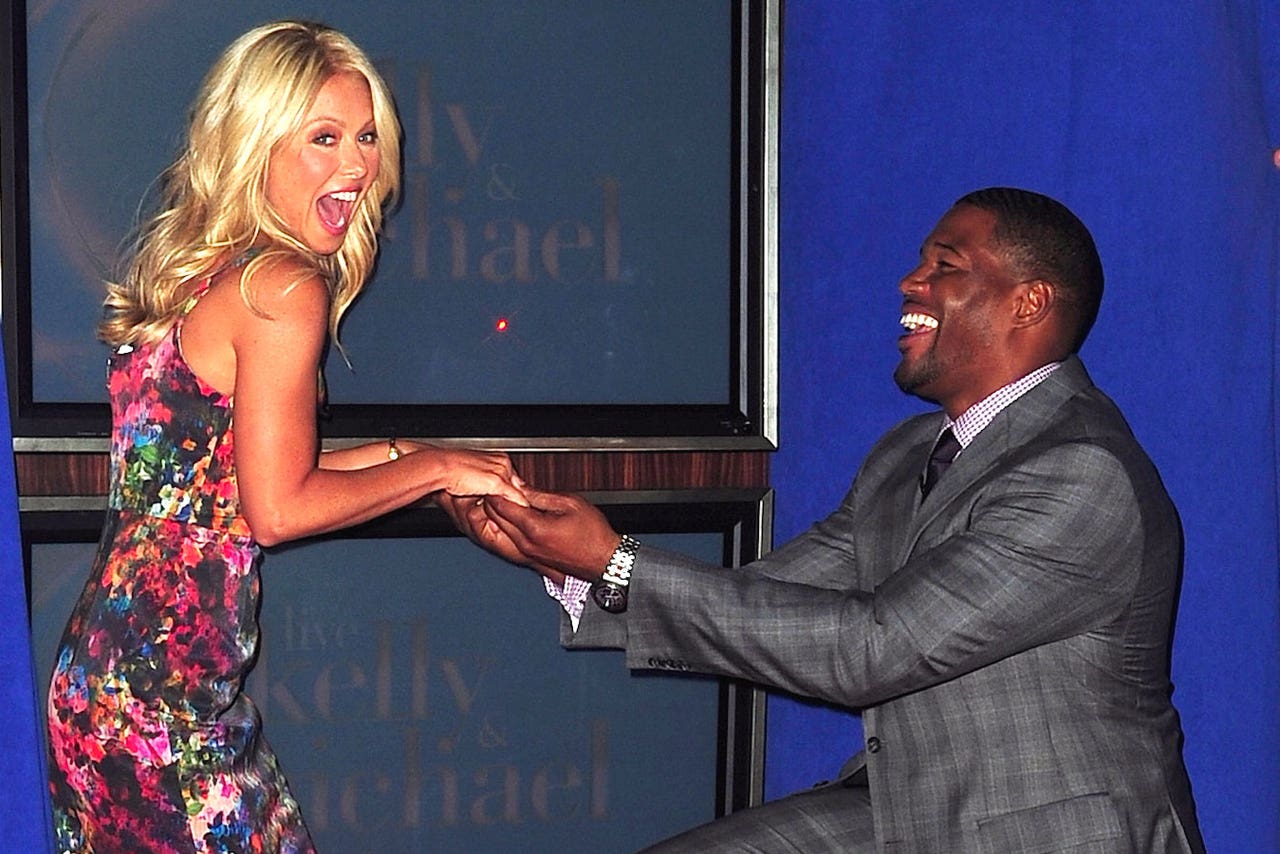 Michael Strahan has reivented himself in his career, now starring with Kelly Ripa on 'Live with Kelly and Michael.'
"I think, when you once start thinking like that, you're setting yourself for failure," he says. "So I just went out and played every year for 15 as hard as I could and just -- at the end of it all, it took me years before I looked back on my career and said, `Man, I did have a pretty good career.' Other than that, I just look at myself as a football player who happens to play as hard as I could and ended up by going out on the right note on a team that got hot at the right time and won a Super Bowl, and one of the most memorable ones going against an undefeated team."
Strahan had a sack in that game, the final one of his career. He became eligible for the hall in 2013 and was elected this year.
Seeing his former teammate and mentor selected for the hall reminds current Giants defensive end Mathias Kiwanuka of Strahan's refusal to come off the field. Strahan started 205 of his 216 career games, and was no situational player.
"I remember him specifically saying, That's just a chance for somebody to take your spot,' " Kiwanuka says. "He'd say, `I'm never going to come off the field, they're going to have to drag me off the field.' You have to have that mentality of a warrior, somebody who's going to be out there and be accountable every single play."
It takes more than determination, good health and some good fortune to achieve that. Giants general manager Jerry Reese recognizes that.
"Michael would get recognized most of the time as a pass rusher, and he was a great one," Reese says. "But he could also play the run as well as anybody at that position. He was great against the run."
He also was a teacher. Jason Pierre-Paul, the Giants' main sacks threat these days, notes that Strahan taught Osi Umenyiora the tricks of the trade. Umenyiora passed them along to Kiwanuka, who did the same for Pierre-Paul.
Reese took over for Ernie Accorsi as Giants GM in 2007, and his first task directly involved his star defensive end. Strahan held out of training camp, immediately setting up a challenge the new general manager had to overcome.
Obviously, the sides reached a deal, and six months later, the Giants were champions.
"Coach (Tom) Coughlin said when Chris Snee retired, `Give me 100 Chris Snees on my team,' `' Reese says. "Well, you can give me 200 Michael Strahans."
---
---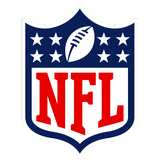 Get more from National Football League
Follow your favorites to get information about games, news and more
---