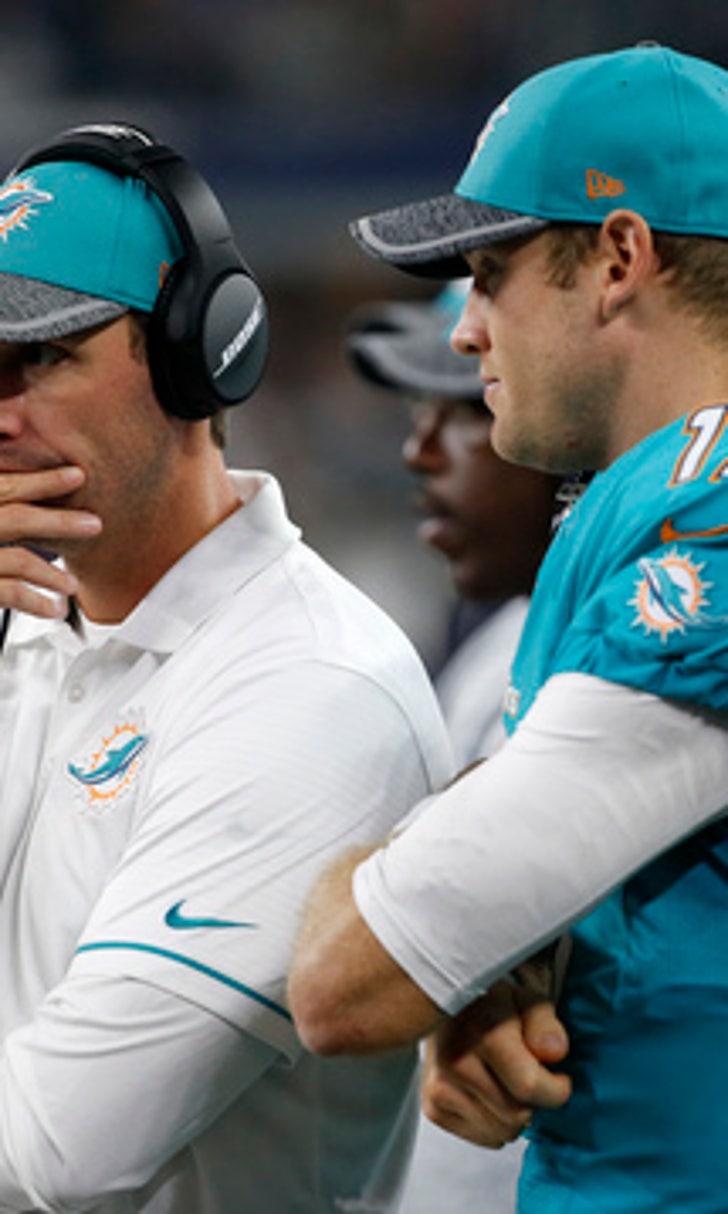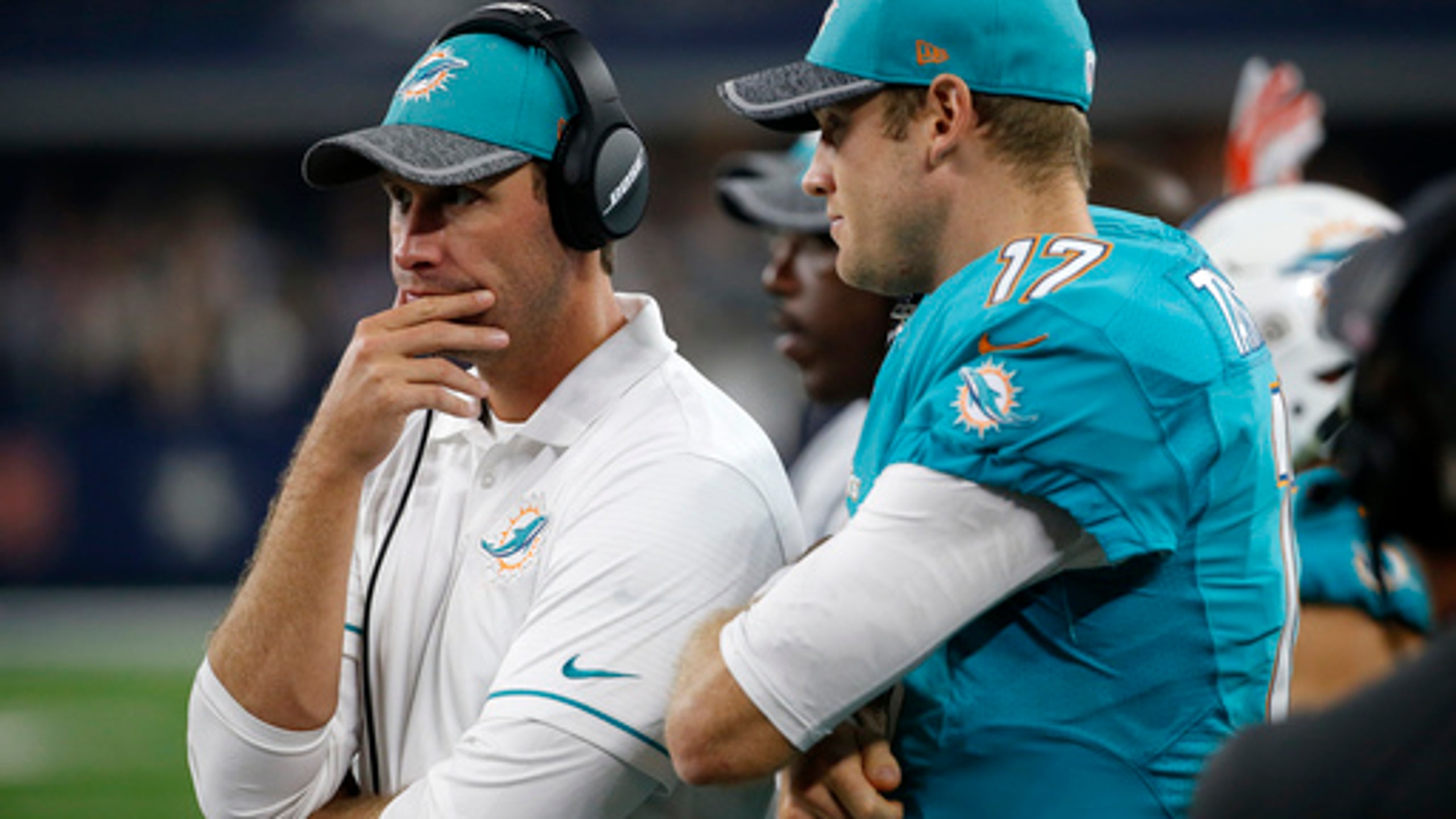 Gase tries to help Tannehill break through to elite level
BY foxsports • September 7, 2016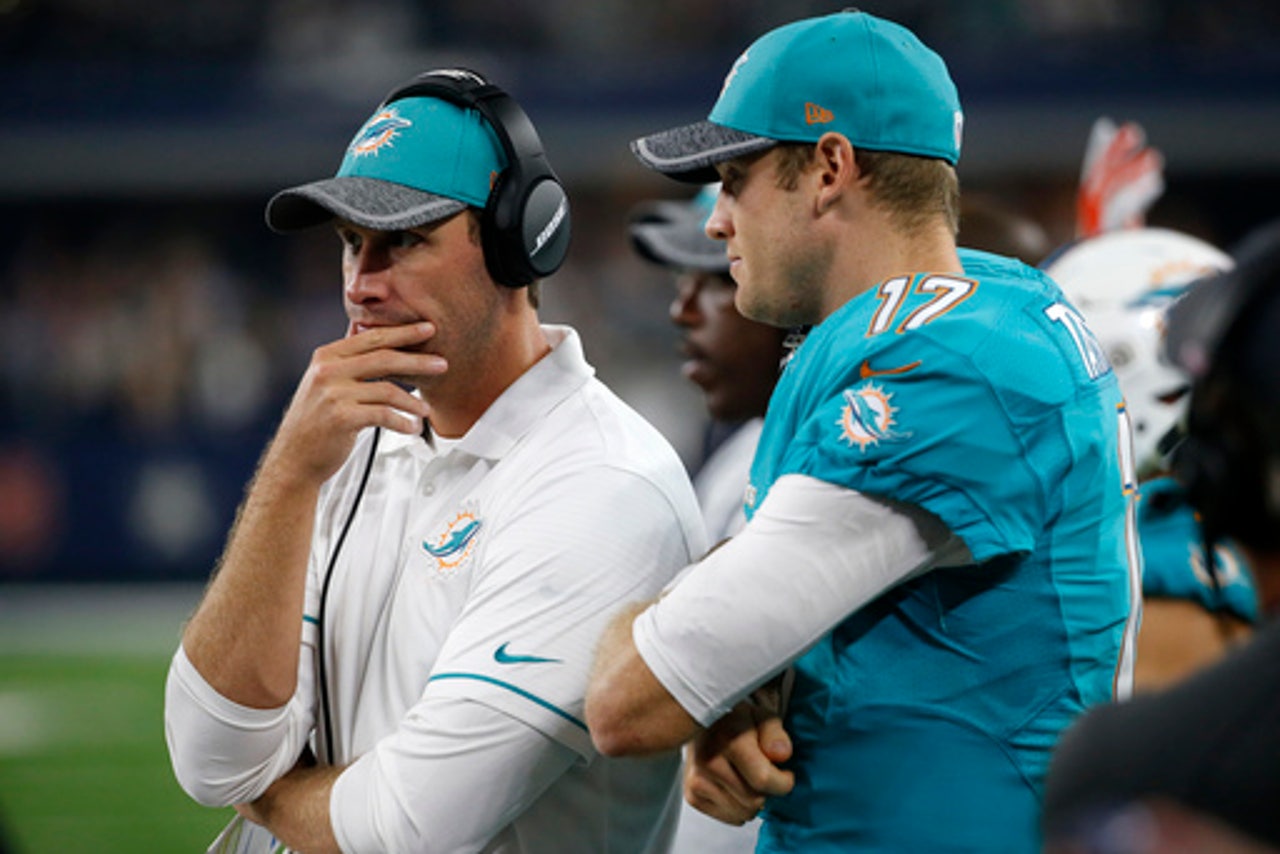 DAVIE, Fla. (AP) Several days after the Miami Dolphins' second exhibition game, coach Adam Gase was still talking about a hit by a pass rusher that flattened Ryan Tannehill as he released a throw.
The play made an impression, and not just on Tannehill's chest.
''Ryan stood in there and threw that thing,'' Gase said. ''It was a pretty vicious hit, and he popped right back up. I think I learned something there about that guy.''
Gase and Tannehill have spent the past eight months getting to know each other, and the relationship begins a new phase Sunday when Miami opens the season at Seattle. The Dolphins are counting on the new coach to help their holdover quarterback break through to the elite level and lead them to the playoffs, something Tannehill failed to do in his first four NFL seasons.
Gase was hired because of his reputation as a quarterback guru after winning raves for his work with Jay Cutler, Peyton Manning and even Tim Tebow, who led the Denver Broncos to an improbable playoff victory in 2011 when Gase was their quarterbacks coach.
At 38, Gase is young enough to be Tannehill's backup, or his older brother, and so far the pair has clicked.
''We've grown together over the course of the last few months,'' Tannehill said. ''He's a fun coach to be around. He's fun in the meetings, fun on the field.''
The Dolphins and Tannehill haven't had much fun since they took him in the first round of the 2012 draft. He has 87 touchdown passes but only 29 victories and 35 losses, and his passer rating and completion percentage regressed last year.
''Everybody feels very confident and very good about Ryan,'' team owner Stephen Ross said at the start of training camp. ''He has a lot of capabilities. And you are going to have Adam, who will bring out the best in those capabilities.''
The toughness that impressed Gase in that exhibition game has never been questioned. Tannehill will start his 65th game in a row Sunday despite being sacked an NFL-high 184 times in the past four years.
Another plus is Tannehill's work ethic. He immersed himself in Gase's offense, doing countless hours of homework away from the team complex and texting the coach with questions and ideas.
''He makes suggestions,'' Gase said, ''and when he doesn't like something, he tells me. That kind of communication is critical, because the last thing I want to do is put him in a position where he doesn't like what I'm calling but doesn't say anything. I haven't seen that.''
Tannehill's athleticism, arm strength and intelligence also receive high grades, but not his accuracy or leadership.
Gase said accuracy hasn't been a problem since he took over. As for leadership, teammates this week voted Tannehill to be one of their two offensive captains, perhaps a sign of the new coach's influence on his quarterback.
Gase likes to talk trash, does so with Tannehill and urged the affable Texan to be more assertive in the huddle and in the locker room. Tannehill agreed it's time to take charge - and to take the next step as a quarterback.
''Coach is constantly pushing me and trying to push my buttons a little bit,'' Tannehill said. ''He's an expert in pushing guys to reach their potential.''
To help send the signal that it's Tannehill's offense, Gase has given him more flexibility to change plays, a la Manning. The recently retired quarterback paid a visit to Miami's training camp, not that Gase expects Tannehill to become another Manning at the line of scrimmage.
''It's not as easy as the guy that I had before made it look,'' Gase said. ''You start getting into that chess game, and it's mentally draining. It's a lot of work, it takes a lot of time, it takes a lot of experience. We're going to have growing pains.''
New offensive coordinator Clyde Christensen, who worked with Manning in Indianapolis, also pleads for patience as Tannehill learns a new offense - his third in five NFL seasons.
''I always explain to Ryan, `You visit with Peyton, that's 17 years in the same offense,''' Christensen said. ''He ended up with a doctorate, but there were a lot of years of elementary school.''
Now Tannehill's teacher is a first-year head coach. They'll learn together, and succeed or fail together. The Dolphins' biggest question is where the relationship is headed, and Gase and Tannehill believe they know the answer: to the playoffs.
---
AP NFL website: www.pro32.ap.org and http://twitter.com/AP-NFL
---
Follow Steven Wine on Twitter: http://twitter.com/Steve-Wine. His work can be found at http://bigstory.ap.org/content/steven-wine
---
---