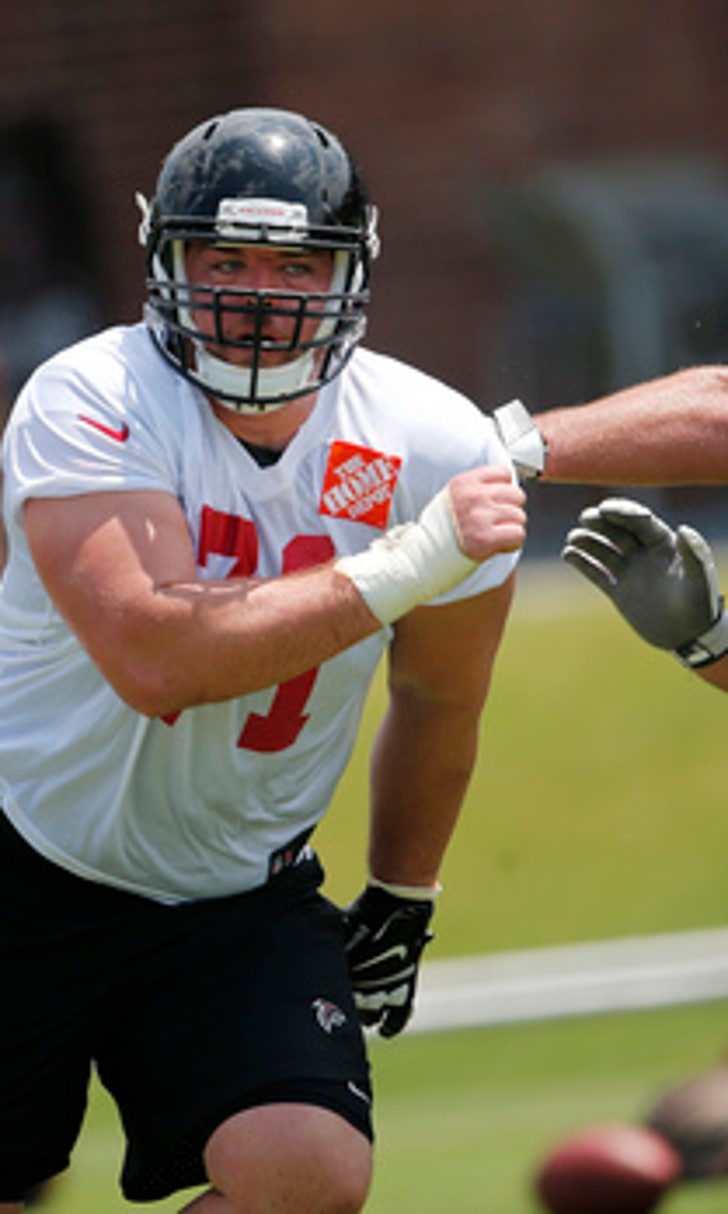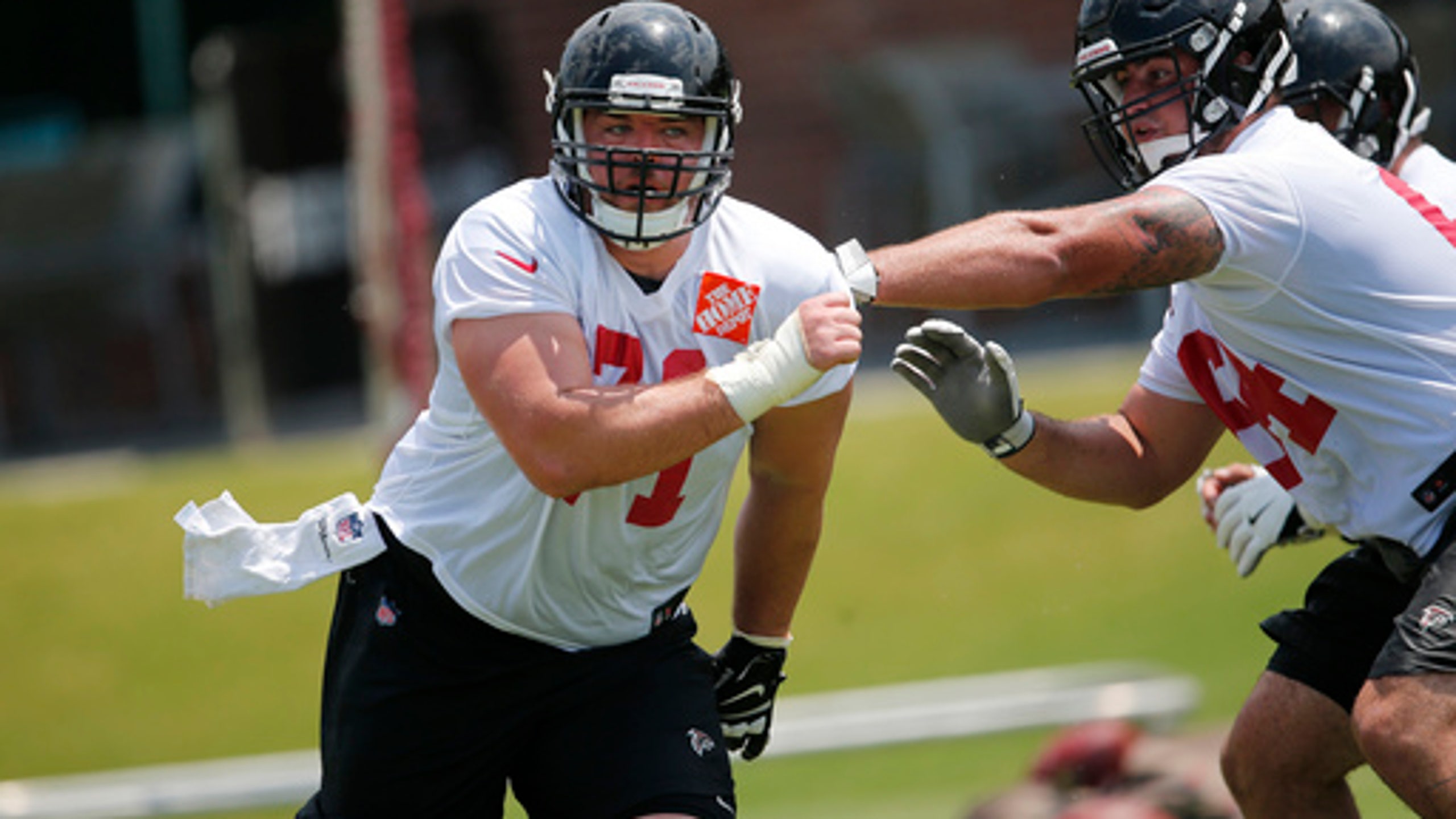 Garland, Schweitzer taking shared path to Falcons' RG battle
BY AP • June 14, 2017
FLOWERY BRANCH, Ga. (AP) The second day of minicamp was over for some Atlanta Falcons players.
For Wes Schweitzer and Ben Garland, it was time for Plan D.
Schweitzer and Garland, competing for the starting job at right guard, took turns holding a blocking pad while deflecting blocks from the other following Wednesday's practice. Back and forth they exchanged blows.
''We do it every day, pre- and post-practice,'' Schweitzer said. ''It really takes your level of play to the next level.''
The ''D'' stands for development in the program installed by coach Dan Quinn. Schweitzer said there is ''no way'' he'd be in position to compete for a starting job without the extra work.
Quinn is especially happy to see two players competing for one starting job still trying to help each other improve.
''They are two of the guys I most admire on the team for their work ethic and toughness, kind of the go-for-it mentality, always trying to find an edge to get better,'' Quinn said.
''What makes it more meaningful to me is these guys play the same spot and are battling, but honestly are looking after one another and supporting and showing different examples to each other. That's the kind of team you'd like to be a part of.''
The right guard position was left open following 2016 starter Chris Chester's retirement.
The Falcons made a statement in the NFL draft about their confidence in Garland and Schweitzer to handle the position. The team waited until the third day of the draft to select an offensive lineman, Sean Harlow of Oregon State.
Harlow will have a chance to enter the competition. Quinn stressed Schweitzer and Garland are ''the two front-runners.''
''You can't see two guys go for it any harder than they are,'' he said.
Schweitzer, a sixth-round pick from San Jose State in 2016, was on the inactive list for every game last season. Garland, entering his fourth NFL season, played in all 16 games last year but has never started.
The two will be in the spotlight in July's training camp because right guard may be the only true starting battle on offense or defense following Atlanta's Super Bowl season.
There's much on the line for the two. That won't stand in the way of the two exchanging tips.
''It's a great competition,'' Schweitzer said. ''We really try to embrace being humble and working with each other. It has made us both better and it's going to make the team better in the fall.''
Garland said that relationship is part of what players call the Falcons' brotherhood.
''That's what we love about this whole culture we've developed here,'' Garland said. ''Every single guy is competing as hard as he can and at the same time helping everyone along. It's that brotherhood. Even though we're vying for that same spot, I'm pushing him to be the best he can be and he's pushing me to be the best I can be.''
NOTES: The minicamp ends on Thursday. ... WR Andre Roberts was held out with a sore back. ... DT Courtney Upshaw was excused due to a family matter. ... OG Trevor Robinson also was excused for Wednesday and Thursday due to a family matter.
---
For more NFL coverage: www.pro32.ap.org and www.twitter.com/AP-NFL
---
---