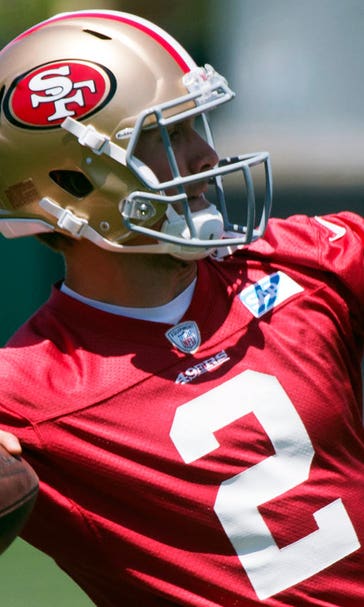 Gabbert finds way back to starter after number of bumps in the road
November 3, 2015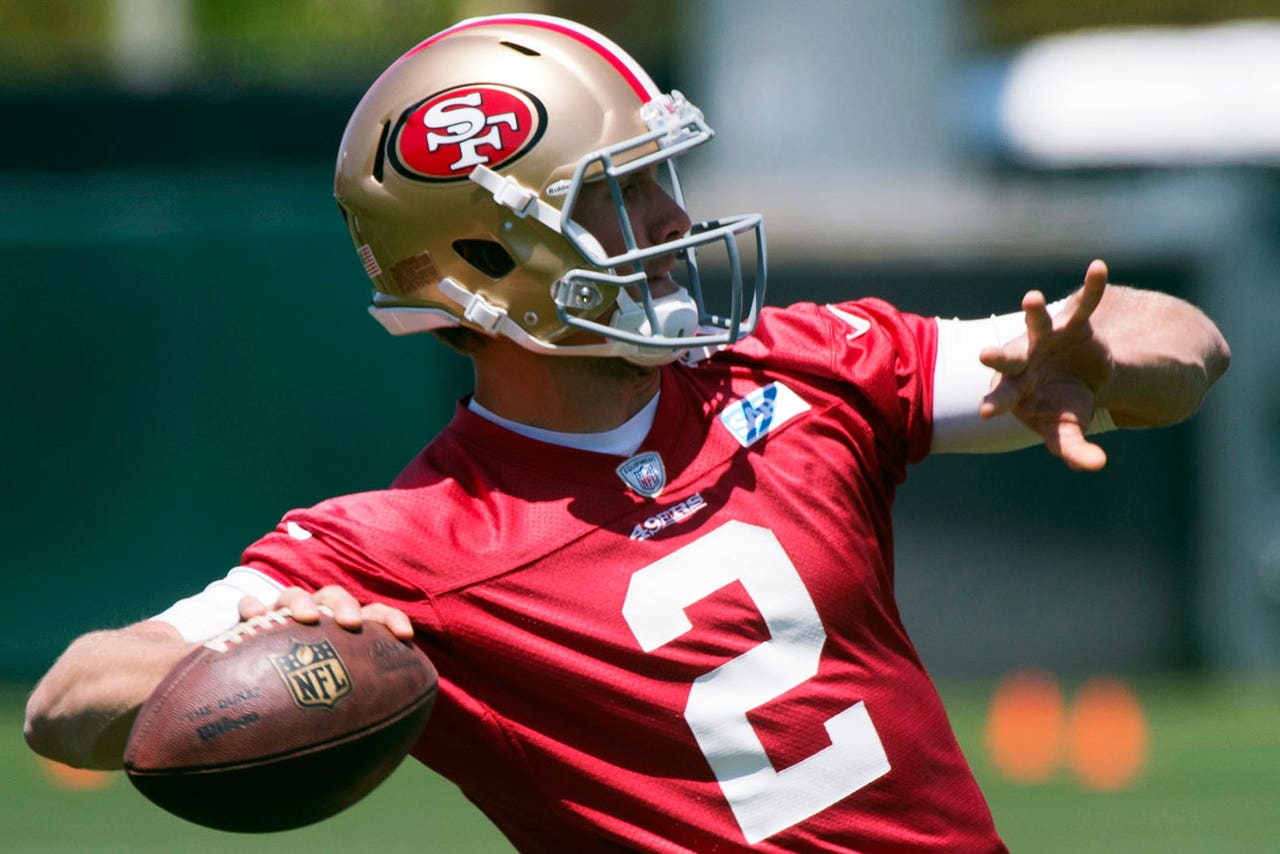 With Monday's benching of Colin Kaepernick, the San Francisco 49ers are turning the keys to their offense over to a quarterback who has not started a game in more than two years.
Blaine Gabbert has appeared in only one game since joining the 49ers last year. He replaced Kaepernick in a mop-up role toward the end of a blowout loss at Denver on Oct. 19, 2014, finishing 3-of-7 for 38 yards in a touchdown.
The former No. 10 overall pick of the Jacksonville Jaguars in the 2011 draft, Gabbert will enter Sunday's matchup against the Atlanta Falcons with a 5-22 career record as a starter and is riding a 10-game losing streak.
Gabbert last started came in Week 5 of the 2013 season - a 34-20 loss at St. Louis in which he suffered a hamstring injury and lost his job to backup Chad Henne. The former Missouri product completed 48.8 percent of his passes with one touchdown and seven interceptions that season.
Draft one slot before Houston Texas defensive end J.J. Watt and 26 spots in front of Kaepernick, Gabbert started the final 14 games of his rookie season. One of his worst performances came against the team he will face Sunday, a 41-14 drubbing in Atlanta that saw Gabbert sacked five times and commit three turnovers.
For his career, Gabbert has thrown for 23 touchdowns versus 24 interceptions while completing 53.3 percent of his passes and posting a quarterback rating of 66.8.
---
---