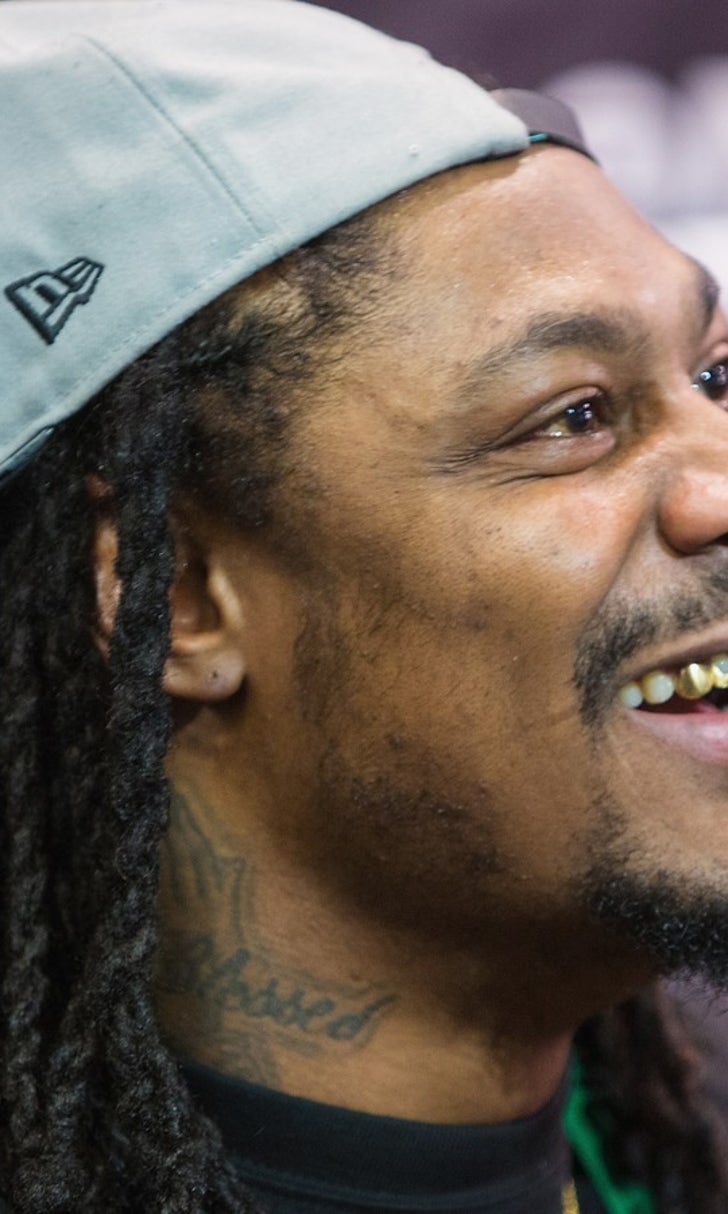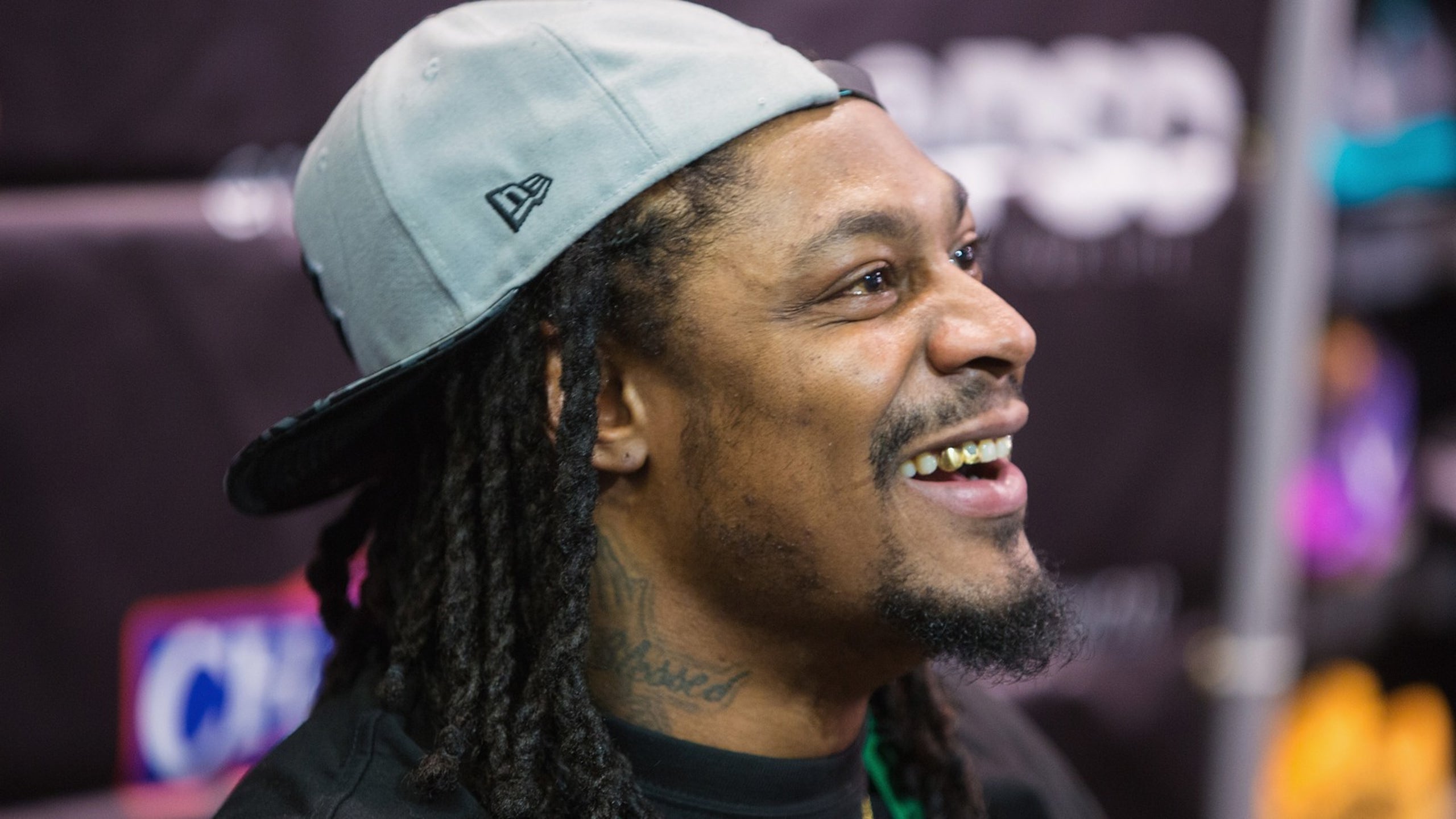 From media rebel to business mogul, Seahawks RB Marshawn Lynch to open 'Beast Mode' store
BY foxsports • February 4, 2016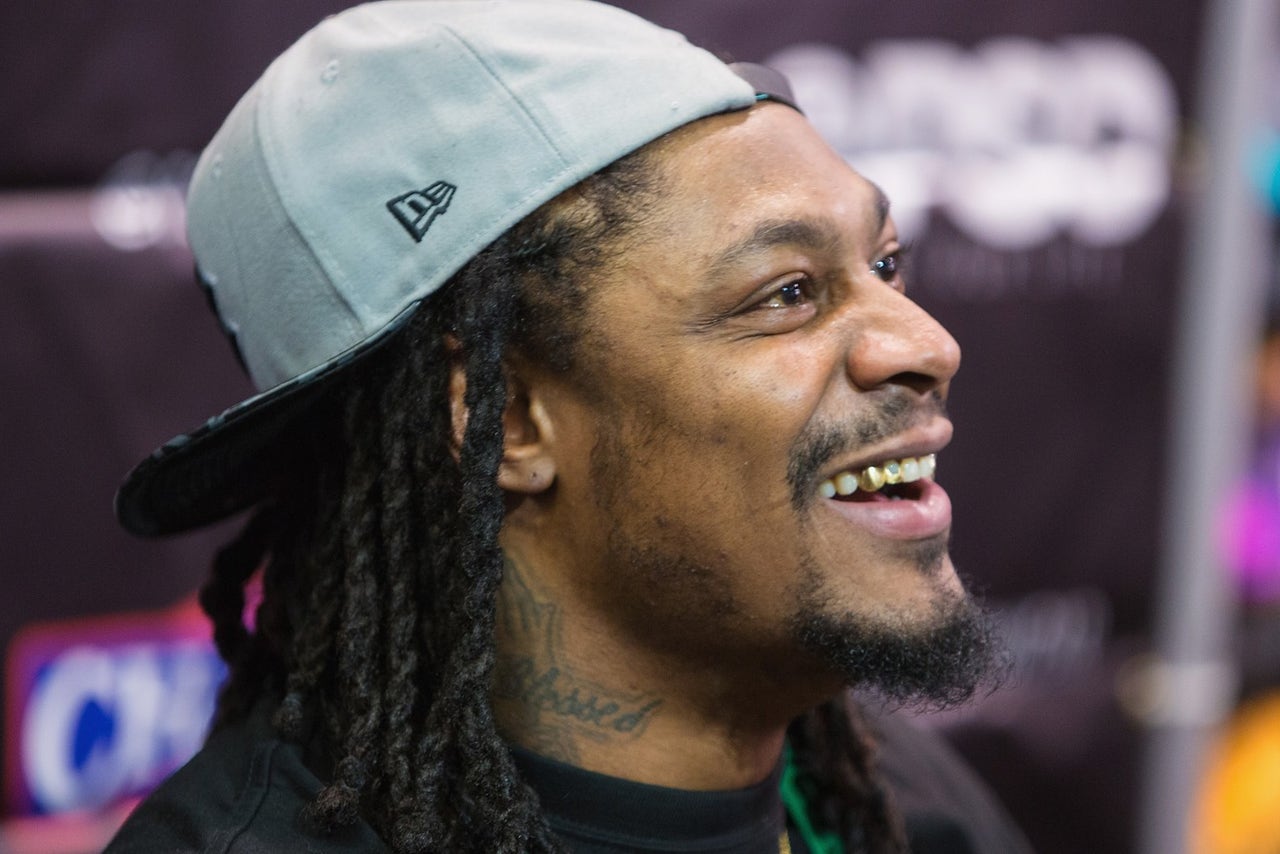 Remember when it seemed like Marshawn Lynch was the victim from his seeming discomfort any time he was forced on-camera for any NFL-mandated interview?
Like him or not, the man has flipped the script brilliantly -- turning the distraction of being fined during Super Bowl week rebellion into a real-life business.
The Oakland hometown hero will reportedly be back in town Friday to officially open his first "Beast Mode" store, chock full of Lynch's growing BM brand of sports apparel, hats, sneakers, etc.
This is on the heels of him reportedly auctioning off a pair of custom "Beast Mode" jeeps for charity.
So, the man who once showed up to Super Bowl media day just "so I don't get fined" has turned himself from an awkward, stubborn TV interview subject into a modern-day, poor man's Robin Hood of sorts. According to the San Francisco Chronicle, "a percentage of all opening day sale proceeds will go to the Fam 1st Family Foundation, a charity that Lynch formed with his cousin Josh Johnson, a quarterback for the Buffalo Bills. The group plans to open a community center in Oakland to provide after-school tutoring and workshops for at-risk youth."
To recap: NFL fines Lynch for not following its media rules. Lynch now can hypothetically fund any future fines with earnings from his "Beast Mode" store and online offerings, all under the veil of helping charities in his hometown as well.
Just admit defeat and let Beast Mode be Beast Mode, NFL.
---
---