National Football League
National Football League
Former NFL player Sam Adams charged in wage-theft case
Published
Feb. 6, 2015 3:47 p.m. ET

SEATTLE (AP) Former NFL player Sam Adams failed to pay wages and health care premiums for workers at his fitness clubs in Washington state, leaving one employee unable to buy Christmas presents for her children and another to incur massive medical bills after she was diagnosed with cancer, investigators say.
Attorney General Bob Ferguson said Friday that his office had charged Adams, 41, with theft and tax-fraud charges and that it would seek a sentence above the normal prison term of three to nearly five years. Among the allegations are that Adams and his business partner, Dana Lynn Sargent, failed to turn over to the state $446,000 in sales tax collected from customers.
''If you cheat your workers and you cheat the state, my office will hold you accountable,'' Ferguson said at a news conference.
Adams, 41, was a three-time Pro Bowl defensive tackle during his 14-year career. He won a Super Bowl with the Baltimore Ravens and played six seasons with the Seattle Seahawks before retiring in 2007.
He ran four gyms in Oregon and two in Washington - West Seattle Athletic Club in Seattle and Lincoln Plaza Athletic Club in Tacoma. But about two years ago, employees began reporting that they weren't being paid for their work, and some gym members said their credit cards continued to be charged after their memberships were canceled.
''This is absolutely news to me,'' Adams said when asked about the charges in a phone interview with The Associated Press. ''I don't know anything. I'm a little flustered right now.''
His attorney, James Frush, suggested Adams had himself been the victim of ''some shenanigans'' by a third-party company he used to collect money and make payments, and that he had no intent to cheat the state or his employees.
''From what I know about the case, this is more an issue of basically mismanagement as opposed to intent to evade taxes,'' Frush said. ''Sam is far from any kind of hands-on businessman when it comes to that type of activity. He's a marketer, a 40,000-foot guy.''
Frush said he did not know if Sargent, Adams' chief financial officer, had obtained a lawyer.
The Oregon Bureau of Labor and Industries said Friday that it had secured at least $7,000 for Adams' employees in Oregon who had not been paid in full.
Adams' gym in Tacoma closed in December 2013. The News Tribune newspaper reported at the time that Adams had been evicted for failing to pay $160,000 in back rent at the facility, which included a large swimming pool, rock-climbing wall and sauna.
The gym in Seattle closed last October when the building's owner evicted Adams, claiming he had failed to make rent. Adams responded by clogging the swimming pool's drains, causing $23,000 in damage, an investigator wrote in charging papers.
He also threatened the new facility manager hired to oversee the transition to new management: ''I'll cap your (expletive) if you don't get the (expletive) out of here,'' he said, according to the charging documents.
Adams and his wife filed for bankruptcy protection last year. They listed their monthly income at $26,000.
The Attorney General's Office said 11 workers - including cleaning staff, a yoga teacher and a bookkeeper - were owed a total of nearly $7,200 in wages. Stephanie Ponder, 33, was a housekeeper at the Tacoma gym, and she reported that her paychecks repeatedly bounced, leaving her unable to buy Christmas gifts for her six children.
Some had money taken out of their paychecks for health insurance premiums that was never turned over to their insurer, Aetna, the documents said.
Jessica Randall, 28, was a ''member service specialist'' at the Seattle gym. Believing she had health insurance, she underwent surgery for thyroid cancer - only to learn that her premiums had not been paid. She was hit with $50,000 in unpaid medical bills and is considering filing for bankruptcy protection, investigators said.
Another employee, who has a daughter with Down syndrome, also accrued thousands of dollars in unpaid medical bills, they said.
---
Follow Gene Johnson at https://twitter.com/GeneAPseattle
---
AP reporter Gosia Wozniacka contributed from Portland, Oregon.
---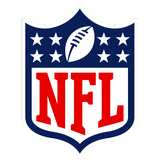 Get more from National Football League
Follow your favorites to get information about games, news and more
---