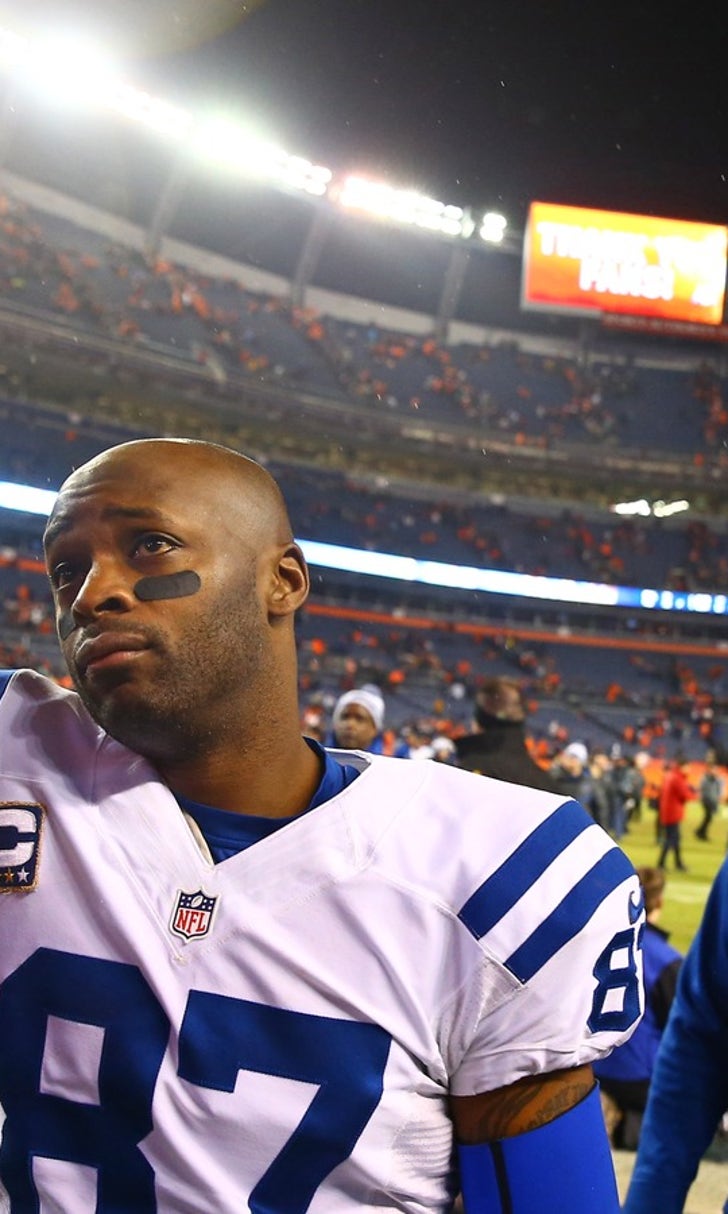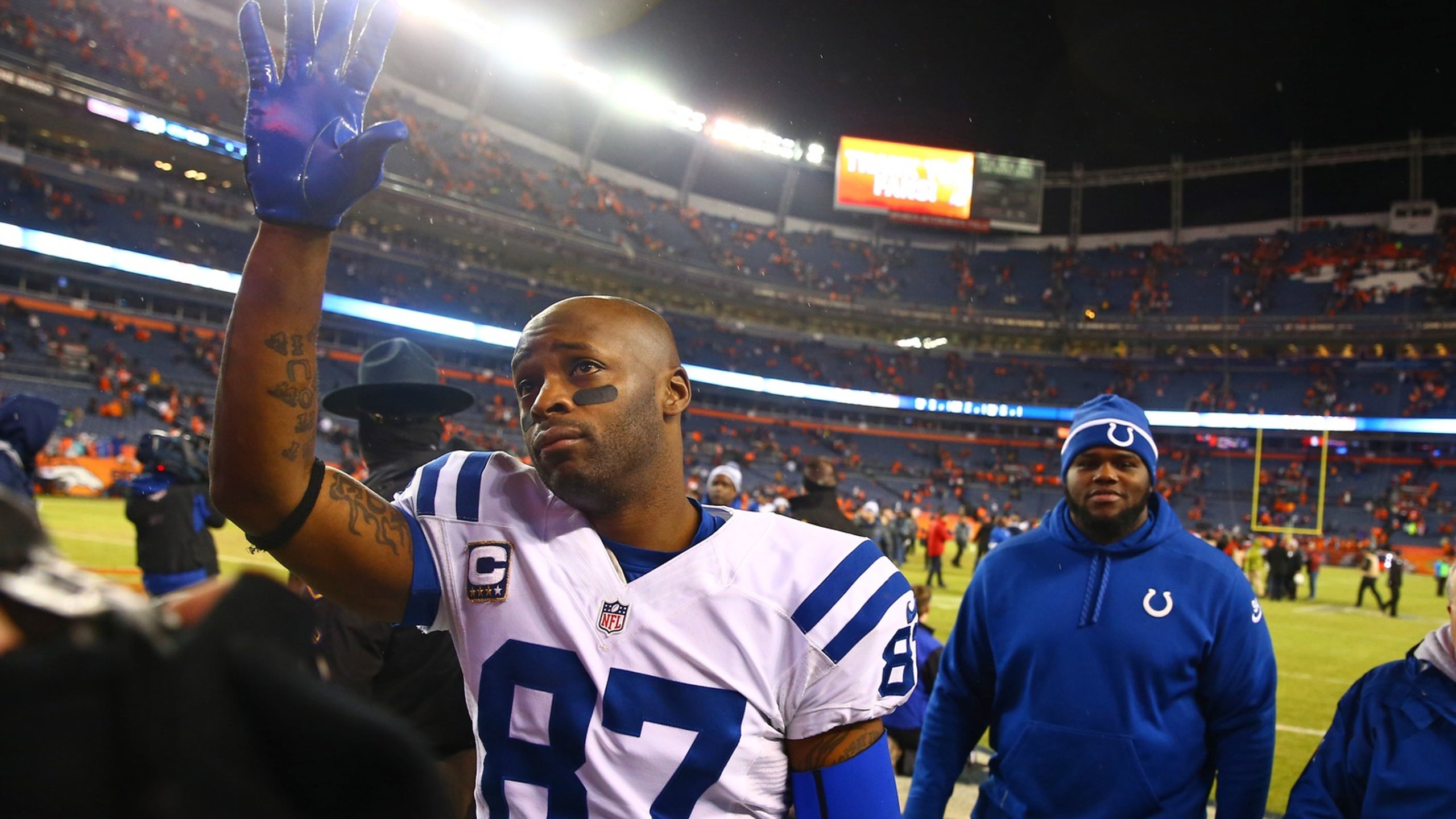 Former Colts WR Reggie Wayne announces retirement
BY foxsports • January 16, 2016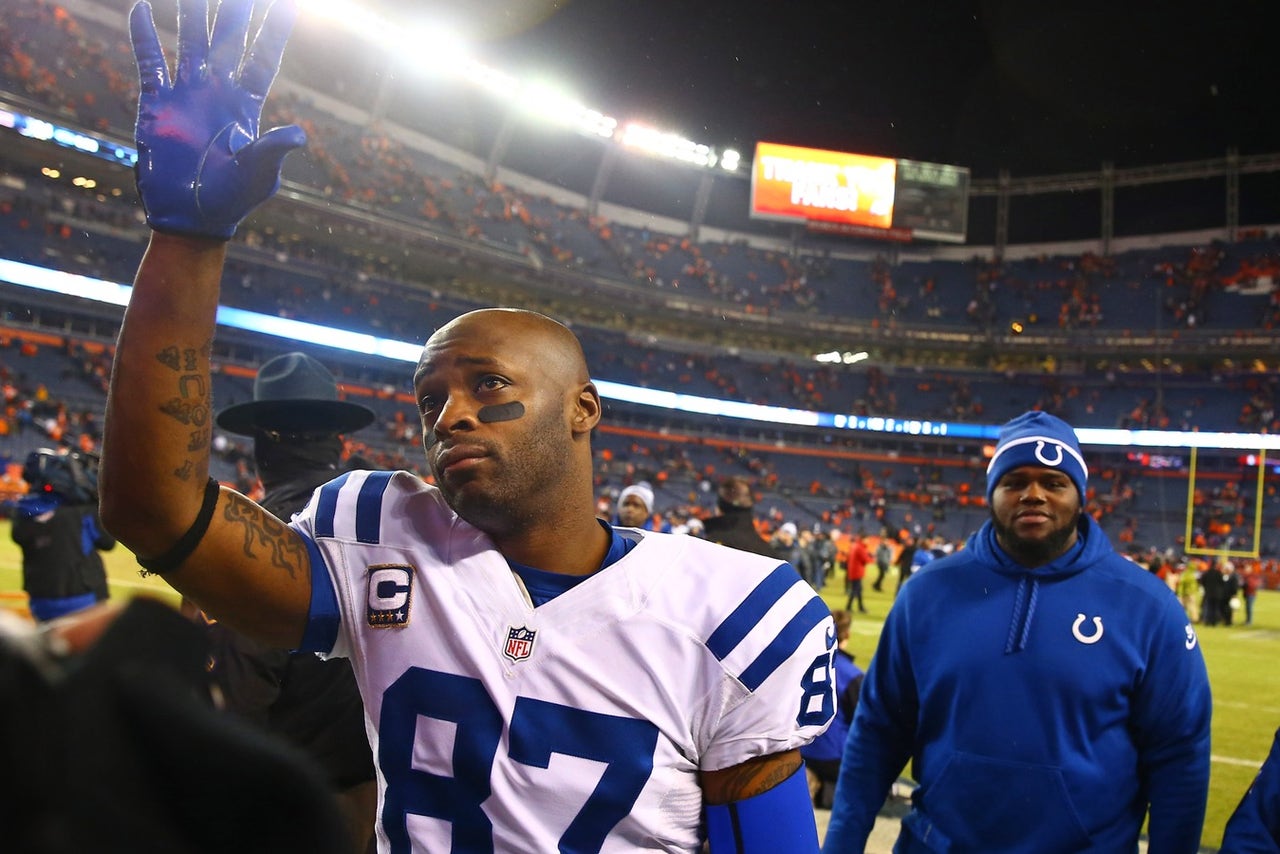 By Amber Couzo
Veteran wide receiver Reggie Wayne is ready to hang up his pads after 14 seasons in the NFL.
"Yeah, I'm done," Wayne told WTTV CBS-4 in Indianapolis on Friday. "It was fun, but it's time. It's just time. Whenever you can admit that you're done, you know you're done."
Wayne has recorded over 1,000 catches in his career. The star receiver did not play this season after asking for his release from the New England Patriots after the final preseason game.
Wayne said it has been a very different season for him as he was able to attend a football game as a fan for the first time since his college career with the Miami Hurricanes. He went to see the Indianapolis Colts game on Nov. 29 and felt like that might just be where he was supposed to be after all the years playing.
"I finally turned into a fan, a real fan," Wayne told the station. "I'm literally enjoying the game without having to do all the thinking."
"I thought that was the final notch for me," he added. "I felt like I needed that to help get me over that hump. A lot of guys who go to games come away and say, 'You know what? I can still do that.' But I needed that to realize, 'You know what? This ain't half bad.'"
Wayne is a six-time Pro Bowler ranked seventh in NFL history with 1,070 receptions and eighth with 14,345 career receiving yards. He scored 82 touchdowns in his 14 seasons with the Colts, with whom he won Super Bowl XLI.
The Colts released Wayne after the 2014 season. Wayne is the franchise leader in regular-season games played (211) and wins (143), and ranks second in receptions, receiving yards, receiving touchdowns, 100-yard games (43), and consecutive games with a reception (134).
"When I look at it, what else did I have to prove?" Wayne told WTTV. "For me to be in that mix, man, that's not too bad. I played against the elite of the elite, the best of the best. I was able to crack the top 10 of this and the top 10 of that, and be one of the best in franchise history. Man, not too many people can say that.
More from Gamedayr:
---
---