National Football League
National Football League
Flacco on SB in cold weather: 'Retarded'
Published
Jan. 29, 2013 12:00 a.m. ET

We will hear a lot from Ravens quarterback Joe Flacco this week leading up to the Super Bowl, but after being called dull several times in the press by his own father, Flacco provided a sound bite that is anything but dull. When asked about the possibility of Denver as a host for a future Super Bowls on the heels of next year's cold weather Super Bowl in East Rutherford, NJ, Flacco said, "I think its retarded."
To be fair to Flacco, he immediately added that he should not have said that and changed his word choice to "stupid." Flacco added, "If you want a Super Bowl, put a retractable dome on your stadium. Then you can get one." Clearly Flacco is happy to play his first Super Bowl at 72 degrees in the Superdome. While the decision to play the Super Bowl indoors or out is still up for debate, Flacco's choice of words for Denver's attempts to get a Super Bowl are not.
Everyone is entitled to a bit of wiggle room when they speak. We all choose the wrong word from time to time like calling your 3rd grade teacher 'mom' or saying 'Love ya' as you get off the phone with your boss, but Flacco should have done better. Football players dedicate their lives to making it to a Super Bowl, and as the QB all of the brightest lights are on you when you get there. If you have spent you entire life working to sit center stage for this whole week, you should not call anything 'retarded' on Monday. That is unless, of course, you want to say that you intend to use a lot of play action to retard the pass rush.
---
---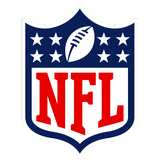 Get more from National Football League
Follow your favorites to get information about games, news and more
---