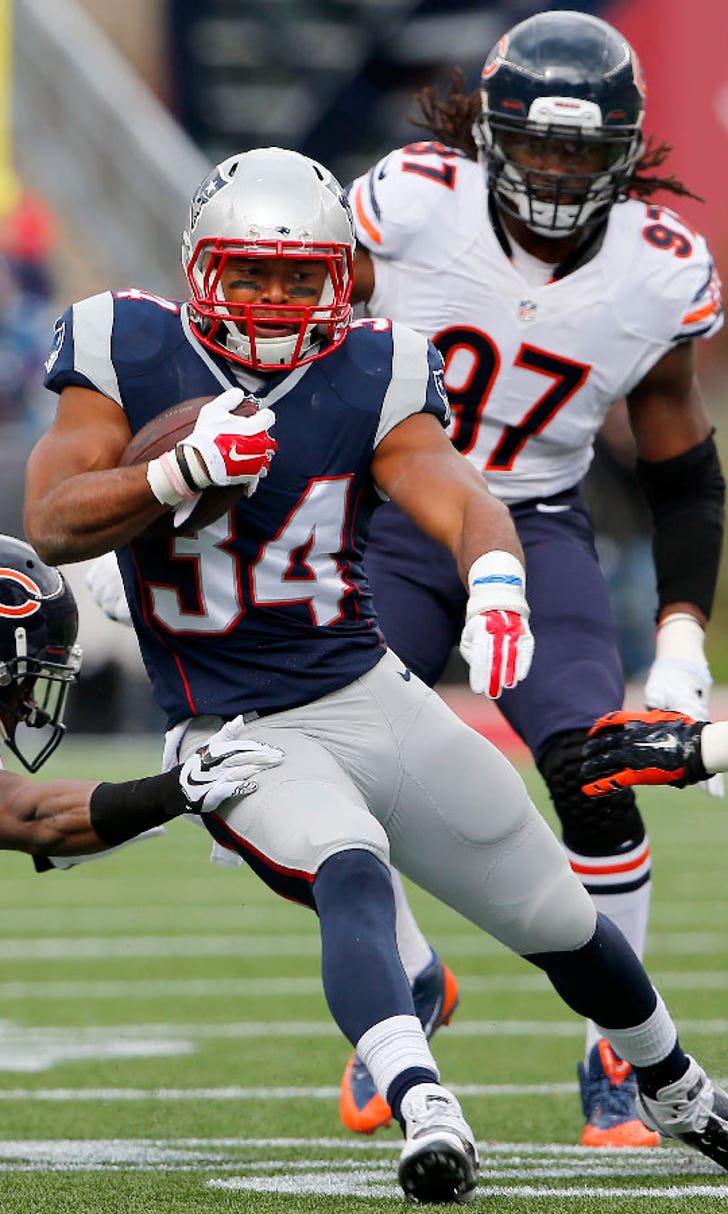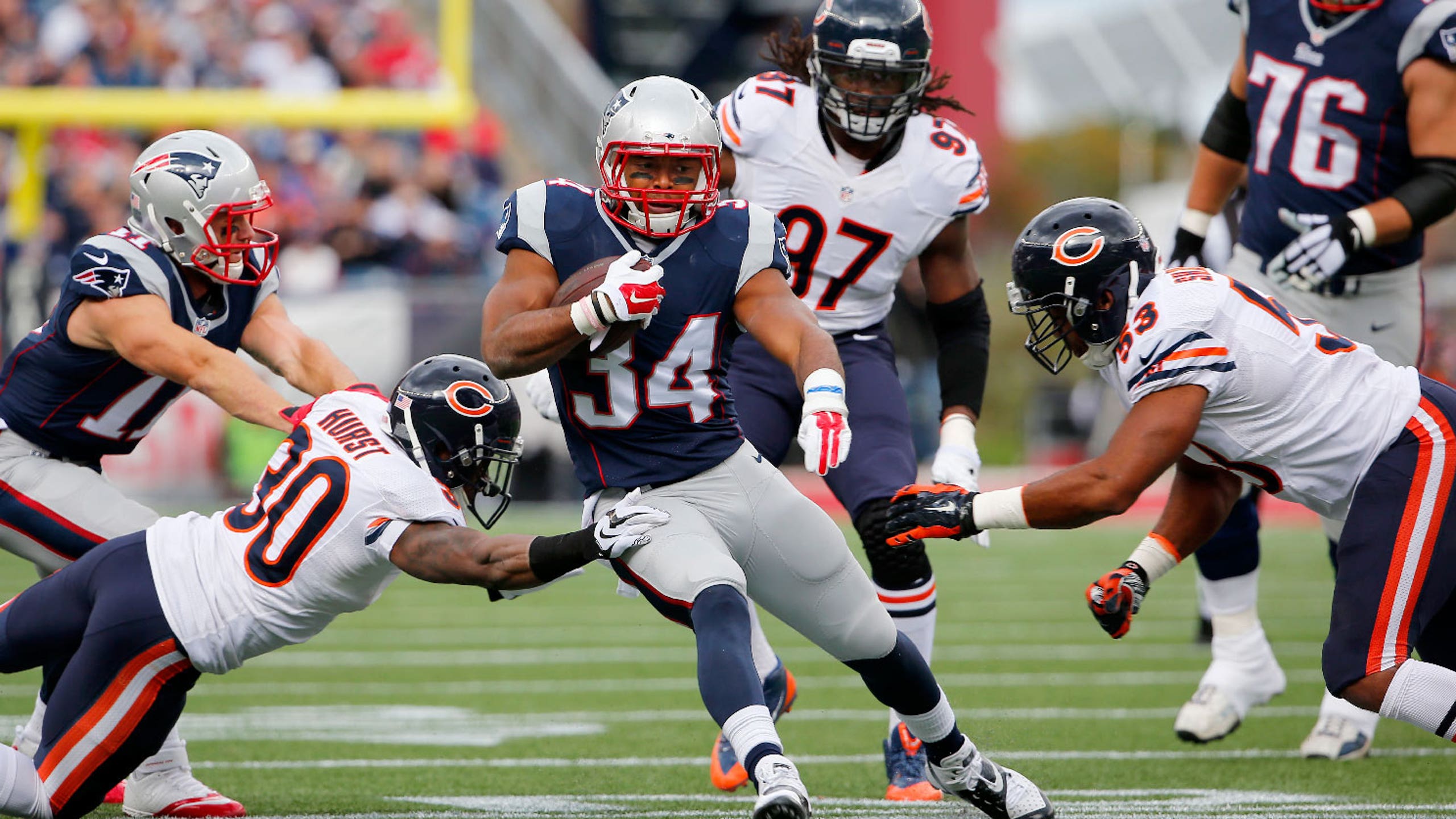 Five offensive players with the most to gain during Giants' OTAs
BY foxsports • May 26, 2015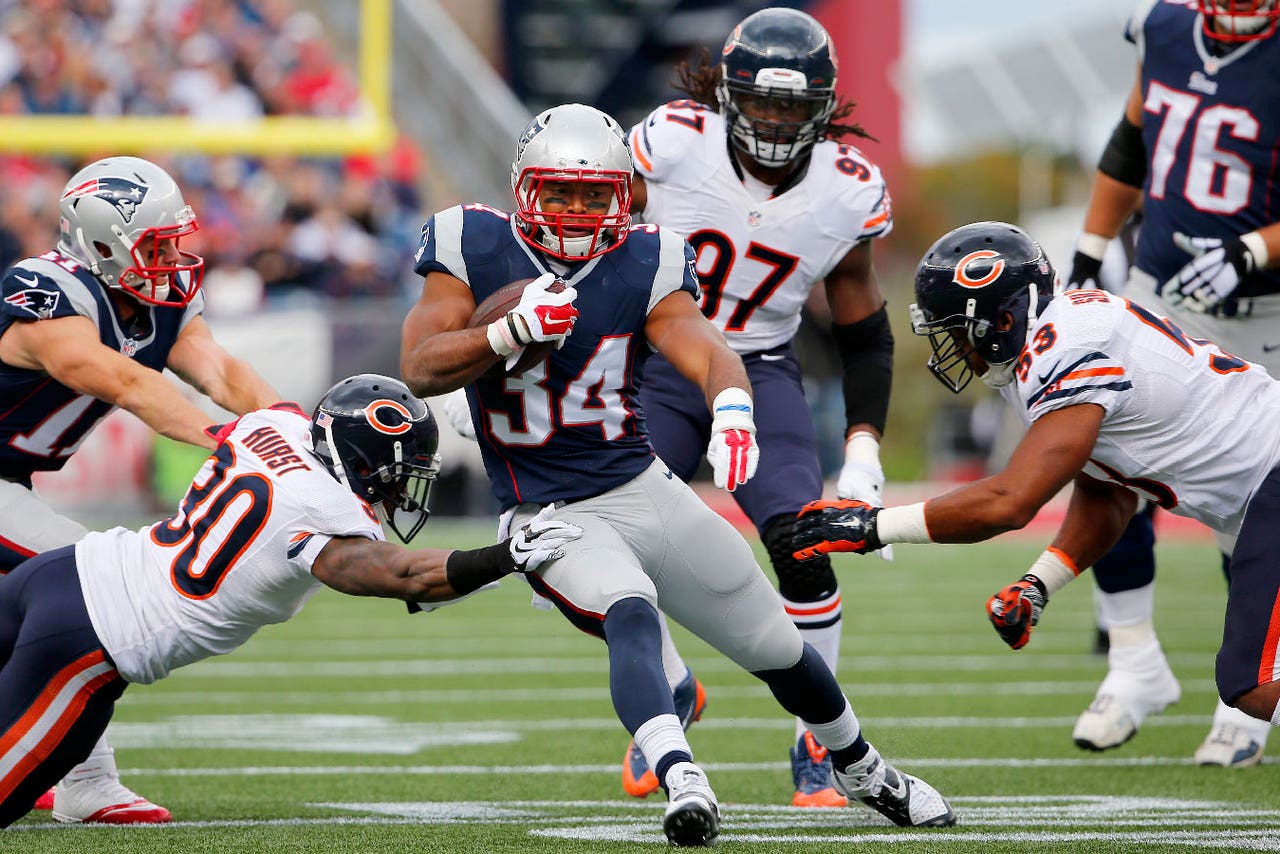 The New York Giants are set to begin their first set of OTAs that run from May 26th through May 28th. Offseason player movement combined with the untimely injury of starting left tackle Will Beatty have combined to produce some uncertainty of the offensive side of the ball. These five offensive players can use this initial set of OTAs as an opportunity to establish key roles within the Giants' offense for themselves.
Ereck Flowers
Following the injury to Beatty, Flowers will be the main offensive player to watch during OTAS. We don't know where Flowers will play on the offensive line, but it's a safe bet to assume that the Giants are expecting him to start somewhere as a rookie in 2015. Flowers practiced solely at left tackle during the team's rookie minicamp, and the Giants may want to keep it that way during OTAs. Asking a rookie to pick up left tackle is difficult enough without burdening him with the different calls and alignments at right tackle.
Where Flowers lines up during OTAs could be a major indicator on where the team projects him to play Week 1. If they see him as the solution to replace Beatty at left tackle right away, they likely won't waste any time with him on the right side. However, if Justin Pugh or free agent acquisition Marshall Newhouse open up OTAs at left tackle, that could mean the Giants' coaches need more time to formulate a plan along the offensive line. Either way, all eyes will be on Flowers. He needs to show improvement with his technique, but most importantly, he will need to display an excellent understanding of the playbook.
Shane Vereen
In wake of the Beatty injury, Vereen's role could expand in 2015.  Vereen could become Manning's first option when pass protection breaks down. The Giants could also expand Vereen's role in the short middle of the field if they are forced to use tight ends to help in pass protection. Vereen also has an opportunity to showcase himself as a true running back. Although he was utilized primarily as a passing specialist with the Patriots, Vereen has had success running the football at the collegiate and high school levels. His running style does not suit the Patriots' primarily power-blocking scheme, but Giants' offensive coordinator Ben McAdoo utilizes more zone-based blocking concepts than power.
Veteran Rashad Jennings held his own as the team's lead back in 2014 before getting injured, but he has never held down a lead back role for a full season. His extensive injury history precedes him. Second year back Andre Williams showed flashes at the end of 2014, but he often struggled to make the right read on running plays in McAdoo's scheme. With another year in the Giants' system, Williams can certainly improve that aspect of his game, but there are concerns that his running style is not a good fit for the system. His limitations in the passing game also make the Giants more one dimensional when he is on the field.
Most assume that Vereen's role has a ceiling in 2015, and while he obviously can't touch the ball 450 times like DeMarco Murray did for the Cowboys in 2014, he can likely handle the workload of a lead back role.
Brett Jones
Jones is the ultimate wild card on the Giants' offensive line. On one hand, you have a player that all Giants fans can get excited about. In back-to-back CFL seasons, Jones won the award for Rookie of the Year and for Most Outstanding Offensive Lineman. By all accounts, he dominated the Canadian Football League. On the other hand, you have a prospect who has never played American football. In the CFL, defensive linemen align themselves one full yard off the ball at the snap. At this level, Jones is tasked with lining up helmet to helmet with defensive players up to 50 pounds heavier than him.
Size and length may turn out to be an even greater drawback for Jones who measures in at 6-foot-2 and 315 pounds. Many fans are hoping that he could establish himself as one of the Giants' starting guards, but that might not be a realistic expectation given his size restraints. However, Jones does have a real opportunity to establish himself as a legitimate option at center.
The Giants are planning to move second year lineman Weston Richburg back to center, his natural position. However, if Jones can establish himself as a plus option at center, the Giants may abandon that plan. Jerry Reese has said on numerous occasions that the Giants will get the best five linemen on the field at one time. If those five don't include last year's starting right guard John Jerry, starting Richburg at guard and Jones at center could be an option for the team.
Dwayne Harris
When the Giants signed Dwayne Harris to a five-year a five-year, $17.5 million contract this offseason during free agency, it raised a lot of eyebrows. Harris was used primarily on special teams with the Cowboys, but the contract he signed with the Giants suggests that they see a more expanded role for Harris. When Harris discussed signing with the Giants, offensive coordinator Ben McAdoo conveyed to Harris how the Giants planned to use him on offense.
With Victor Cruz still recovery from a torn patella tendon, Harris has the opportunity to showcase himself on offense. During OTAs, Harris could earn the majority of snaps as the Giants' slot wide receiver in 11 personnel packages. The Giants used a lot of 11 personnel, featuring three wide receivers, in 2014. Harris will do battle for slot receiver duties primarily with Marcus Harris, rookie Geremy Davis and Corey Washington. Out of the four, both Dwayne and Marcus Harris project best in the slot based on their lateral agility and quickness in the short-middle area of the field.
Will Tye
Tye, an undrafted rookie free agent out of Stony Brook, drew the awe of head coach Tom Coughlin during the Giants' rookie minicamp. Tye impressed Coughlin with his size, and his ability to block, run and catch the football. The Giants have been searching for a two-way tight end since they allowed Martellus Bennett to leave the team via free agency. Tye was able to dominate the lower level of competition at Stony Brook and stand out against the Giants' rookies, but lining up against the veterans during OTAs will be a telling time for him.
Tye's ultimate limitation will always be his height. You don't see too many inline blocking tight ends who stand at 6-foot-2. However, if Coughlin is right, and Tye proves he can block, run and catch, there will be a role for him. Larry Donnell had flashes of greatness in 2014, but he lacked consistency as a pass catcher and run blocker. He is by no means entrenched in the "move" tight end role for 2015. If Tye continues to impress in both phases of the game, he could eventually prove to be a better option than Donnell in that role.
For more on the Giants and the NFC East, you can contact Dan on Twitter @DanSchneierNFL or on Google +.
---
---