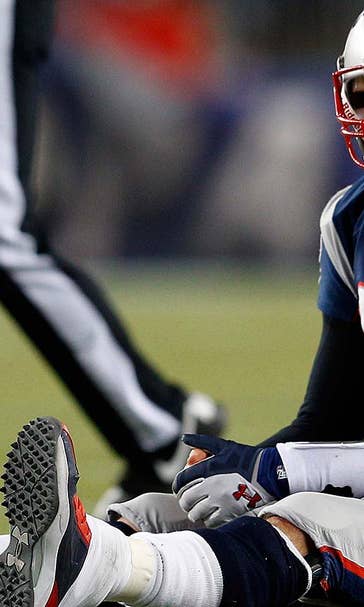 Five keys to taking down Tom Brady and the New England Patriots' offense
January 15, 2014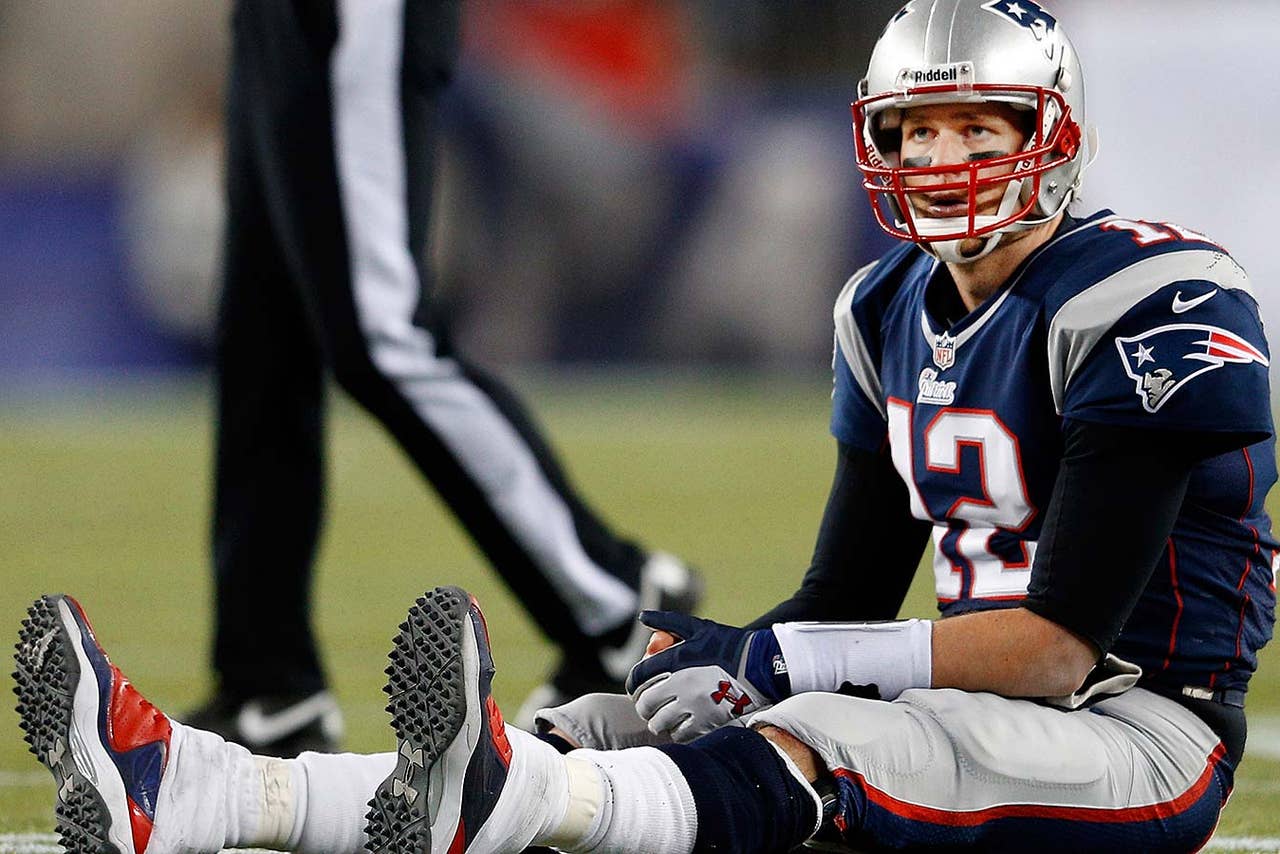 Stopping Tom Brady is no easy feat. For that matter, neither is stopping head coach Bill Belichick, who has taken the New England Patriots to the AFC Championship Game despite having 12 players on IR this season.
There is no doubt his system is fool-proof; even backup quarterback Matt Cassel was able to eke out an 11-5 record in a system that had a dominant defense at the time.
Brady is the greatest Patriot in history. If you want to beat the feisty Pats, you have to take it to their best player in order to take them down.
The 2012 Ravens were able to beat the Patriots twice. The first win was in Week 3 at M&T Bank Stadium, when a Justin Tucker 27-yard field goal at the end of regulation gave us 31-30 win. The second was a dominating performance in the AFC Championship Game at Gillette Stadium, 28-13.
Brian Urlacher spent the last 13 seasons in the NFL playing against Brady and was asked how one goes about beating him.
"Brady is one of the best quarterbacks, if not the best quarterback, of my generation," the former Chicago Bear and current FOX Sports analyst told me. "I don't know how to beat him because all he did was whoop up on me. What makes him so good, besides being more talented than most quarterbacks, is he works harder and prepares better than most of them. The No. 1 reason he is so good is because he refuses to lose."
From 2008-12 the Ravens went 3-2 vs the Patriots, including two playoff wins.
Here are my top five strategies to beat Brady. It's one thing to have the strategy, which any coach can dial up. The difficult aspect of implementing these elements is having the personnel to get the job done.
5. Mix it up in the red zone. In the high red, the Pats are going to look to get a first down inside the 10-yard line. Once inside the 10, they are going to run the ball -- possibly even twice -- depending on down and distance. On third-and-4 or longer when in the red zone, throw in an eight-man drop. Brady is not a running quarterback and you can force the Pats into a field goal, which is a moral victory for any defense against Brady and his weapons. This defense is ideal for the red zone because you are dropping an extra man into a condensed field of play. While this is considered a prevent defense you need to play tight defense and buy into any receiver in your zone in a man-to-man fashion as the play extends, because Brady can squeeze the ball into the smallest of windows.
4. Make Brady throw the ball. Remarkably, the Pats are 4-0 in the postseason when he doesn't throw a touchdown pass. The Patriots are a conventional, run-first football team. If you can take away their balance by shutting down the run game, Brady will struggle. He doesn't want to throw the ball 40-50 times a game. His line for last year's AFC Championship Game was 29-54 320 Yds  1TD 2 INTs. Ravens linebacker coach Wink Martindale told FOX Sports, "One of the keys to beating Brady is not to show any indicators, stand like wooden Indians and make him beat you running out of the pocket."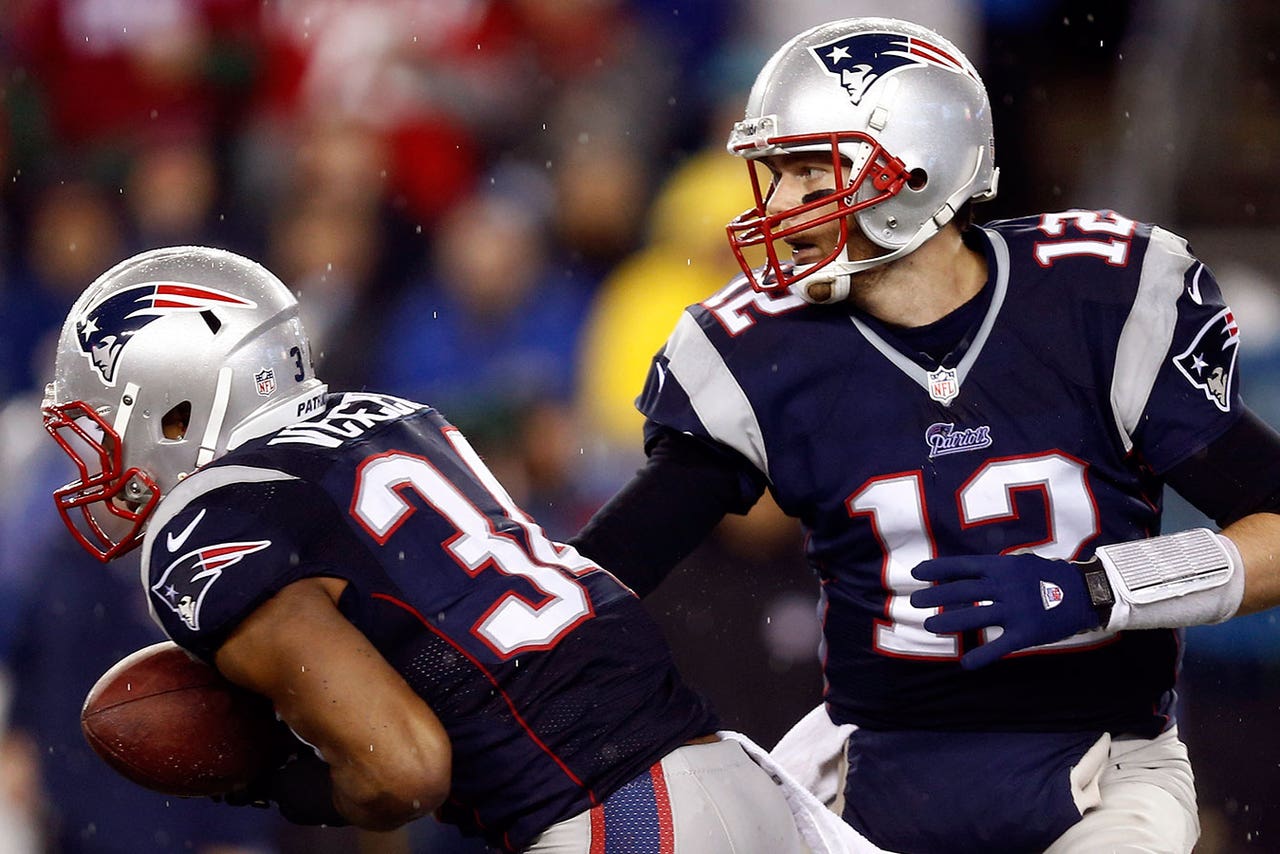 You can't just let Tom Brady hand the ball off.

3. Cat and Mouse. You have to be able to run all of your defenses out of the same shell. From man, to Cover 2, Cover 3, and zone or man blitz. They all need to look the same. You can't tip your hand too soon. At the same time, you can't run a safety blitz from 15 yards deep, either. If you show a blitz, Brady will find the mismatch, and if his target is not covered like white on rice, the accuracy and timing will be there to make the completion. Brady is a creature of habit and the way he runs that offense he takes the play clock inside of eight seconds on every conventional snap. Sit tight, make sure your communication is locked in with the cover guys around you and play sound, technique-oriented defense.
2. No freebies. The Patriots have shown several tendencies over the years. From the hurry-up, quarterback sneak on third-and-1 to quick snaps after an earned first down. Your defense needs to be lined up --  chinstraps on, mouthpieces in and ready to go at all times. After a first down, typically when teams are in sub defense – also known as a nickel defense – the Pats will immediately get on the line of scrimmage and snap the ball as soon as the ref spots the rock.
The pace of this particular one-off play makes Chip Kelly's offense appear in slow motion. Typically, this is a run play but the Pats spiced it up in 2013 and also have a pass option off this same tempo. The whole key is to catch a defense off guard and pick up an easy first down. The best illustration of this was in last year's divisional round against the Texans. They had no answer for the tempo of play. The Pats ran this tempo for at least five plays, ripping off first down after first down and chunks of yardage at will.
1. Get Brady off the spot. You have to hit him early and often. Turn him into happy feet. While you're at it, you need to get hits on his receivers as well. After all the five-yard, no-contact rule was implemented because of the Patriots' defense of old. One thing I can say is that Tom Brady is no Ben Roethlisberger, Andrew Luck, or DangeRuss Russell Wilson when it comes to the pocket. They all specialize in extending the play with their feet. By breaking the pocket they run to throw the ball with potentially even more accuracy than when they stay in the pocket with a conventional three-, five-, or seven-step drop back. Juxtaposed to the QBs above, Tom is better than anyone in the game when he has a three-, five- or seven-step drop that is a nice clean pocket with a clean window to throw through. Brady's accuracy diminishes once he leaves the pocket and the timing with his receivers is also compromised.
You're going to have to make contact with Brady ... a lot.
---
---