National Football League
National Football League
Favre improves with age
Published
Dec. 14, 2009 11:32 p.m. ET

"I said, 'What the hell's wrong with you?'" a smiling Hutchinson recalled after Sunday's 30-10 thumping of Cincinnati. "But that's him. That's the way he's always done things. That's what makes him who he is."
It's also what makes the 2009 Vikings what they are: An 11-2 team surging into the playoffs behind a 40-year-old quarterback who continues to disprove critics and defy Father Time. This is the point of the season when the fairytale was supposed to end and Favre's glass slippers would shatter with his battle-worn body. Favre himself had even questioned whether he could make it through the 2009 campaign physically intact.
Favre has not only answered the challenge by surviving in such a rough-and-tumble sport. He's actually getting stronger as the postseason approaches.
"I don't think I'm falling apart in December like most people seem to think," said Favre, whose team has clinched at least a wild-card berth. "I don't feel much different than most guys in that locker room at this stage of the season. In fact, I may be better off in that I haven't been hit. I feel pretty good."
So good that Favre didn't hesitate audibling out of a pass play on third-and-2 near midfield late in the second quarter. Spotting that Cincinnati had split its defensive tackles wide, Favre screamed, "Peter! Peter!" to tell his interior lineman that a sneak was coming. He lunged 4 yards for the first down, which drew appreciation from a Metrodome crowd respectful of the effort from the league's oldest active non-specialist.
"That's why we love him," Vikings left guard Anthony Herrera said. "He's a 40-year-old guy who plays like he's 17. He loves to play with us because I think we bring his youth back. In turn, he takes us to where we need to be led by teaching the young guys how it has to be done."
Favre got it done Sunday with a modest 17-for-30, 192-yard passing performance that included one touchdown and one interception. These aren't the numbers that will get Favre into the Hall of Fame, but they were more than sufficient against the NFL's No. 1 scoring defense thanks to the efforts of his teammates.
Favre said he never felt the need to press against Cincinnati (9-4) like when he threw three interceptions in last Sunday's 30-17 loss at Arizona. Running back Adrian Peterson contributed 137 total yards (97 rushing, 40 receiving) and two touchdowns, while returning cornerback Antoine Winfield spearheaded a stout defensive effort. Ryan Longwell also kicked three field goals, including a 23-yarder on the drive that featured Favre's sneak.
"If there was ever a game to manage, it was this one," said Favre, jokingly referring to expectations that he would serve primarily as a "game manager" when first signing with Minnesota in August. "This was as good or as big a victory as we had all year. You could look at it statistically speaking and it wasn't overly exciting, but the fact is we beat a very good team rather convincingly."
As with every Favre game at this point, more NFL milestones were reached Sunday. He became the first NFL quarterback with 6,000 career completions. Favre's record string of consecutive starts also grew to 304 games (including the playoffs).
Incidentally, the streak began thanks to what Favre accomplished against the Bengals back in the day. Waaay back. As in before-Bill-Clinton-was-elected-president back. Playing in relief, Favre led Green Bay to a comeback victory over Cincinnati in September 1992. He has opened every game under center ever since.
Like Clinton himself, the Favre of today is grayer but far wiser. He once again tormented the Bengals in a variety of ways. Two of Cincinnati's 11 penalties came when Favre drew the defense offsides with a hard count. Favre is still mobile enough that Vikings offensive coordinator Darrell Bevell called a series of rollouts and waggles to help defuse Cincinnati's pass rush.
And the arm? Better than ever thanks to offseason biceps tendon surgery. The cannon was fired in the fourth quarter when Favre whizzed a 7-yard pass to wide receiver Sidney Rice on third-and-7 inside Cincinnati's red zone. Peterson scored two plays later to ice the game and send Favre to the bench for the game's final 3:24.
Favre hasn't received much time to rest on previous Sundays, but the Vikings are doing their best to prevent him from burning out prematurely. And as usual for Favre, he has shrugged off nagging injuries throughout the season — a torn thumbnail in Week 2, an early-season tweaked foot, a groin injury in practice before his Week 8 return to Green Bay (ahem, he threw four TD passes) and a banged-up hand in Week 13 at Arizona.
Vikings coach Brad Childress told FOXSports.com that Favre "didn't really practice essentially on Friday," leaving backup Tarvaris Jackson to run the offense. Childress said he will continue to monitor and limit Favre's repetitions the rest of the season. "We back him down," Childress said. "You just have to look at him and say, 'I'm not going to practice you today.'"
Childress said Favre is doing his part through strict dieting and training, especially in the shoulder area "where quarterbacks typically take their beating." Favre survived two sacks Sunday, including a vicious hit by Bengals defensive tackle Tank Johnson that left him rubbing his jaw long after.
"Brett doesn't have any magical T.O. stretching bands or anything like that," said Childress, who once coached Terrell Owens in Philadelphia. "He doesn't drink soda or (alcohol). He's very mindful about that. He's not going to eat a big bunch of junk. He's kind of freaky from [a physical] standpoint."
Favre, though, was more weak than freak when arriving well into Vikings training camp. His weight lifting was limited while recovering from biceps surgery. Favre also seemed unsteady in the pocket. He took a beating during limited preseason action and was sacked nine times in the first three regular-season games. In comparison, Favre has gone down only nine times in the past six games.
"He's in better shape now than when he got here for training camp, which is pretty much an oxymoron," Hutchinson said. "Normally, you're in the best shape in training camp and go downhill from there."
When asked about his steady physical improvement, Favre jokingly said, "I don't know if I can make it to the playoffs."
Minnesota's goal is to make sure Favre will be there in January by clinching the NFC North and a first-round postseason bye as soon as possible. That would give Childress the chance to rest Favre before beginning the deciding stretch of the season and preparing for playoff opponents. One of them could be a team that thought Favre's best days were behind him — Green Bay. With a 9-4 record, the Packers are pushing for a chance to avenge two losses to Favre's Vikings from earlier this season.
"It would be lovely," Herrera said of a Favre Bowl III. "We know it's going to be gritty and we're going to go get it done. I think they would love the chance to redeem themselves. It's not a problem for us."
Asked whether Favre would be excited for that opportunity, Herrera said: "Yeah, buddy. It's just another chance for him to kill them."
That would give Vikings fans yet another reason to cheer a legend who already has far exceeded expectations.
---
---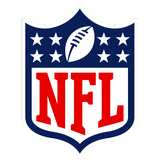 Get more from National Football League
Follow your favorites to get information about games, news and more
---