National Football League
National Football League
Favre fined $50K in Sterger mess
Published
Dec. 29, 2010 12:00 a.m. ET

The most disturbing sideshow of this NFL season is finally coming to a close.
Commissioner Roger Goodell has fined Minnesota Vikings quarterback Brett Favre $50,000 over the Jenn Sterger fiasco, the league announced Wednesday.
However, Favre wasn't found to have violated league policy with regards to Sterger: He was fined for failing to cooperate with the league's investigation.
FOXSports.com first reported that Favre was going to be fined.
The NFL issued a statement, noting that Favre "was not candid in several respects during the investigation."
The release stated Favre was fined for "his failure to cooperate with the investigation in a forthcoming manner."
The league wanted to make a ruling before the end of the season but did not want to do it on New Year's Day.
"On the basis of the evidence currently available to him, Commissioner Goodell could not conclude that Favre violated league policies relating to workplace conduct. The forensic analysis could not establish that Favre sent the objectionable photographs to Sterger," the league's statement said. "The review found no evidence to contradict the statements of both Favre and Sterger that they never met in person, nor was there anything to suggest that Sterger engaged in any inappropriate conduct."
The NFL was still interviewing and gathering information on the case as recently as last week.
Sterger, a former New York Jets media personality, had claimed Favre sexually harassed her when both were with the New York franchise in 2008.
Favre allegedly sent Sterger inappropriate text and phone messages, as well as photos of his genitalia. The allegations were first reported by Deadspin.com.
Favre admitted to leaving Sterger voice messages but denied sending her lewd photographs.
Through her attorney, Joseph Conway, Sterger expressed disappointment at the NFL's decision and called it "an affront to all females."
"My client and I are extremely disappointed, but not surprised, at today's NFL announcement that Brett Favre did not violate the NFL 'workplace conduct' policy. While I am not privy to how Mr. Goodell reached such a finding, we strongly disagree with his conclusion that there was insufficient  evidence to support a violation of the policy," Conway's statement said.
"It clearly shows that an NFL star player was given preferential treatment and tells all other players that failure to cooperate may cost you some money but will not result in other punishment," added Conway, who said there was "ample evidence" the photos were of Favre.
"Additionally, today's decision is an affront to all females and shows once again that, despite tough talk, the NFL remains the good old boys' league."
Vikings players had Wednesday off, and interim coach Leslie Frazier said he "never put a lot of energy or focus" on the situation.
"I can't really speak for Brett and how it has affected him on and off the field," Frazier said. "I just know that whenever he's in meetings, whenever he's on the practice field, he's been all in in every situation. I've never thought for a moment that he wasn't as prepared as well as he's prepared ever."
Frazier said the organization is "extremely supportive of the league office," but the coach also said he was "pulling for Brett and his family."
Favre's fine will help fund a new training program on workplace conduct around the league, though for the multimillionaire QB the penalty is a pittance. Even while sitting out of Tuesday's game at Philadelphia because of post-concussion symptoms, Favre essentially earned $50,000 over about five minutes of action.
According to NFLPA data, Favre's base salary for this season is $11.6 million.
Goodell in a memo sent Wednesday to all NFL teams said that "every member of every club's staff should be able to work in an environment free of harassment or hostility, and one in which every employee is valued, respected, and given a full opportunity to contribute to the goals of the club and the NFL."
The NFL's investigation began in October, but the league did not talk directly with Sterger until Nov. 11.
In recent weeks, Sterger's camp had expressed concern a decision would not be forthcoming before the end of the regular season. Favre has said repeatedly this would be his final season. And while the 41-year-old quarterback has made that claim previously — not to mention, frequently — in his career, there is ample reason to believe him this time.
Unlike last year, when Favre was an MVP candidate and helped lead the Vikings to the NFC title game, this season has been much more difficult. With Favre struggling, the Vikings got off to a 3-7 start, resulting in the firing of head coach Brad Childress.
With 11 touchdowns and 19 interceptions, Favre's passer rating of 69.9 ranks ahead of only Arizona's Derek Anderson and rookie Jimmy Clausen of Carolina.
Favre has also had a hard time staying healthy this year. His NFL-record streak of 297 consecutive starts came to an end Dec. 13 because of a shoulder injury. Favre would return one week later against the Bears but was knocked out of that game — as well as Tuesday night's victory against the Eagles — with a concussion.
"If you had seasons like you did last year, every year," he said recently, "I don't think you would appreciate them nearly as much."
So as time was running out on the Vikings' season, there was legitimate reason to think Favre might not be around in 2011 to serve any potential penalty.
Instead, Wednesday's development will likely send Favre into retirement on a decidedly low note.
The Associated Press contributed to this report.
---
---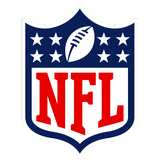 Get more from National Football League
Follow your favorites to get information about games, news and more
---