National Football League
National Football League
Falcons' Ryan plagued by interceptions on the road
Published
Dec. 19, 2013 4:47 p.m. ET

The ugliest low points of a miserable season for Matt Ryan and the Falcons have come on the road.
Atlanta plays its final road game at San Francisco on Monday night. The Falcons (4-10) are 1-6 away from the Georgia Dome. The one road win was more like a neutral site game - against Buffalo in Toronto.
Turnovers have been a troubling trend in the road losses. Ryan said Thursday he can't explain why he has thrown 12 interceptions on the road and only two at home.
''I wish I knew,'' Ryan said. ''I really do. I wish I knew. We've been pretty consistent throughout the six years I've been here, individually and as a team, on the road and at home. Certainly I think records are better at home than they've been on the road in the past.
''I think it's just you've got to be consistent week in and week out, whether you're playing in the dome or somewhere else. You've got to strive for consistency and as a whole I don't think we've been extremely consistent this year.''
Ryan was awarded a contract extension worth about $104 million, including $59 million guaranteed, before the season. He has played up to the standards that earned him that contract only at home.
In seven home games, Ryan has 11 touchdown passes and only two interceptions. His 103.5 passer rating at the Georgia Dome in 2013 tops his career average of 96.8 in home games.
Ryan's rating on the road is only 74.3, below his career road rating of 85.4.
Coach Mike Smith said he doesn't believe Ryan's production this season can be directly tied to where the games are played. He said it was just poor execution.
''We have turned the ball over a lot more on the road,'' Smith said following Thursday's practice. ''I don't really know that I could put a finger on it. They weren't really good decisions. They weren't really good throws. It wasn't good protection. That was what caused it.''
Ryan is on pace to top 4,000 yards passing for the third straight year and has completed 66.4 percent of his passes - just under his career-best 68.6 percent in 2012. He has thrown 22 touchdown passes, well below his career-high 32 last season.
Injuries at the wide receiver position left Ryan throwing to such new targets as Darius Johnson and Drew Davis much of the season.
A foot injury ended star receiver Julio Jones' season after only five games. Atlanta's other top receiver, Roddy White, missed three games with ankle and hamstring injuries and was limited most of the season. White has returned to form only in the last three weeks.
Some of Ryan's statistics - especially yards and touchdowns - likely would be dramatically better if Jones and White had been healthy. But injuries don't fully explain the interceptions, especially on the road.
''I don't know that it was because we were not in our building,'' Smith said. ''I think we've got to really, truly drill down on it when the season is over, but I don't think ... that was the reason.''
Smith is using the final games of the season to take long looks at rookies and second-year players at other positions. He said he never considered pulling Ryan to give backup Dominique Davis more playing time.
''It's something I don't really listen to it or worry about it,'' Ryan said. ''I prepare myself to go out and play week in and week out. ... You have to worry about preparing yourself and going out there and playing, and there's nobody who wants to be out there more than I do.''
Notes: S Thomas DeCoud (concussion) practiced for the second straight day after missing last week's win over Washington. ''He'll be ready to go for the game,'' Smith said. ... Johnson (ankle), RB Antone Smith (knee) and LB Sean Weatherspoon (knee) did not practice.
---
AP NFL website: www.pro32.ap.org
---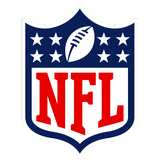 Get more from National Football League
Follow your favorites to get information about games, news and more
---