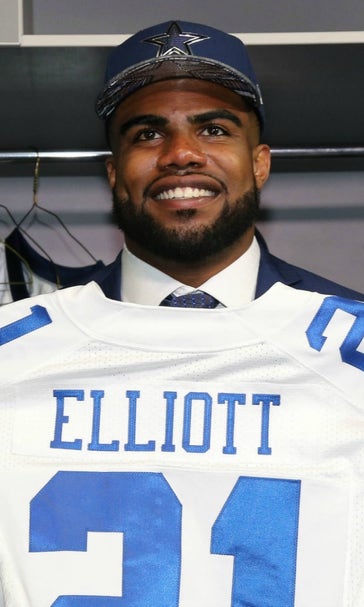 Ezekiel Elliott's Dallas Cowboys jersey is NFL rookies' top seller
May 5, 2016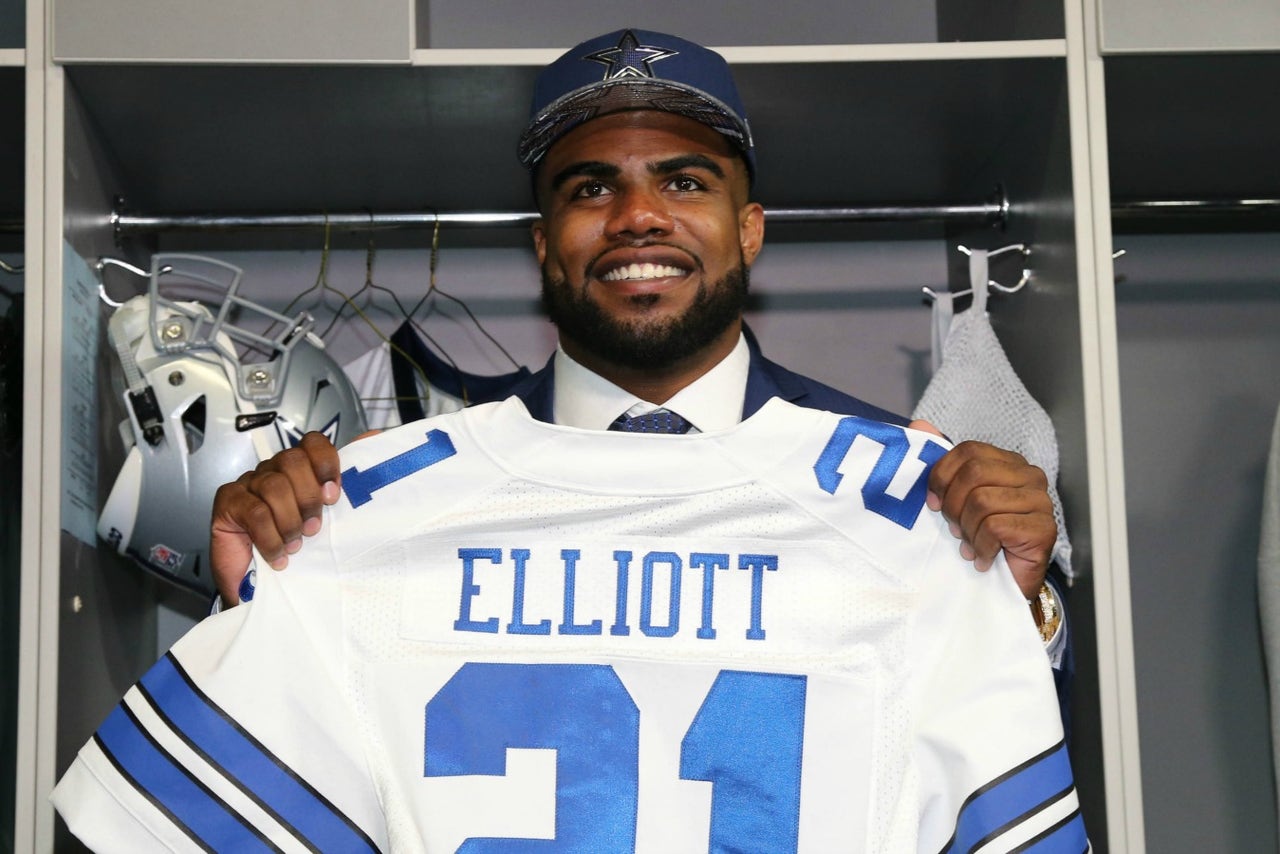 He may not have gone No. 1 overall, but the Dallas Cowboys' new running back Ezekiel Elliott is tops in his 2016 NFL Draft class when it comes to jersey sales.
The former Ohio State running back, whom the Cowboys selected fourth overall, is boasting the best national jersey sales among his rookie class in the first full week after the draft, according to Fanatics.com. 
Second-overall pick Carson Wentz's Philadelphia Eagles jersey was second-best, while the Los Angeles Rams' Jared Goff, the draft's No. 1 overall pick, came in third. 
No word on whether or not Elliott's No. 21 jersey has a midriff-baring option.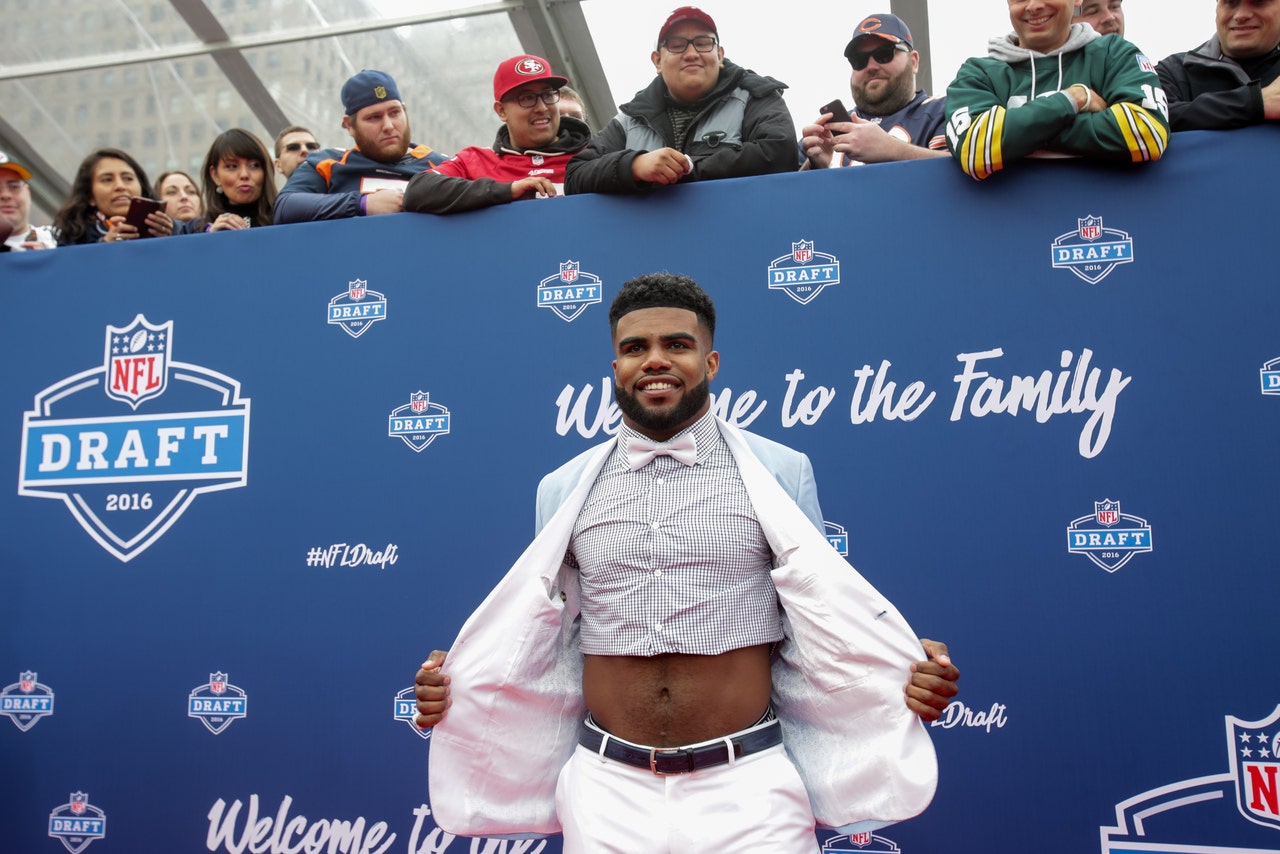 Ezekiel Elliott arrives at the NFL Draft.
---
---