National Football League
National Football League
Ex-Ravens WR Evans still feels part of team
Published
Jan. 19, 2013 7:45 p.m. ET

While Lee Evans awaits another chance in the NFL, he'll be rooting for the Baltimore Ravens in Sunday's AFC championship rematch with New England.
The wide receiver who couldn't hold onto a pass in the end zone a year ago - which likely would have sent the Ravens into the Super Bowl - has no regrets. Except, maybe, that he's not part of the Ravens this time around.
Evans says in an email that he ''wishes he made the touchdown catch, but is thankful for the overall journey. You play the game to win and celebrate the joy with your teammates.''
With 27 seconds to go, Joe Flacco connected with Evans in the deep right corner of the end zone, but defensive back Sterling Moore knocked the ball to the ground.
Soon after, Billy Cundiff missed a 32-yard field goal that would have forced overtime.
Evans says he has not gotten depressed over the play - Moore did make a strong strip after Evans got two hands on the ball.
''Give him credit for the play he made,'' Evans said.
Unfortunately for Evans, he's remembered as much for that incompletion as he is for two 1,000-yard receiving seasons in seven years with the Bills, and 43 touchdown catches.
''My goal is to play in the NFL again,'' said Evans, who was cut in the preseason last summer by Jacksonville, a team not exactly overloaded with receivers. ''And if I am afforded that opportunity, I will be fully prepared and absolutely capable of competing at the highest level.''
Cundiff hooked up with Washington and then San Francisco this season, but was cut by the 49ers on Friday without kicking for them as they stuck with veteran David Akers, who had been struggling.
Evans said he will be in front of his TV on Sunday watching the title games. He likes what he's seen from Baltimore (12-6) and knows the Ravens' recent postseason history; they've won a playoff game in each of the last five seasons and will be in their third AFC championship match in those five years.
But he also knows how tough the Patriots (13-4) are at home, particularly in January.
''It is a chess match between a defense that goes hard after the quarterback and gets after you on every play,'' Evans said, ''and an offense that seeks to exploit their match-ups while always trying to capitalize on a defense's mistakes.''
Evans' only season with the Ravens was marred by injury and he made only four receptions. He did help mentor Torrey Smith, Baltimore's top draft pick in 2011 who came into the league with the same kind of speed and game-breaking ability that made Evans the 13th overall pick in the 2004 draft out of Wisconsin.
He's seen Smith develop into a dangerous weapon for Flacco, and veteran Anquan Boldin has been superb in the playoffs. Kick returner Jacoby Jones got free on the 70-yard TD pass in the final minute of regulation that tied Denver in last weekend's divisional-round win.
''I saw growth in him this year as both a man and a player,'' Evans said of Smith. ''He is a great guy who gets the most out of his abilities. His play really highlighted the improvements he made toward being a more fluid route runner and a sure-handed pass catcher.''
Evans is particularly impressed by Flacco, the only quarterback to win a playoff game in his first five pro seasons.
''Joe's record speaks for itself,'' Evans said. ''He does not get the credit he deserves for how important he is to making the Ravens' offense go.''
A part of Evans will share in the Ravens' excitement if they win Sunday ''after fully understanding what it feels like to be on the losing side.''
''Life brings you highs and lows,'' he said, ''and you have to keep that in perspective.''
---
Online: http://pro32.ap.org/poll and http://twitter.com/AP-NFL
---
---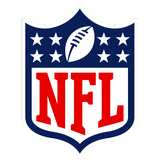 Get more from National Football League
Follow your favorites to get information about games, news and more
---